What is a good ping ms? Top 5 funny employee engagement games [2022]
Jul 29, 2021 - Views: 4792 Share
In this modern life, especially during the Covid pandemic when working from home mostly,
Virtual games play an important role in relaxing,
Practicing brain speed, and concentration
As well as promoting teamwork in your company.
In these games, ping is one of the key factors in giving players a good experience.
Find out it in this post!
Also, get ideas for trendy games for employee engagement.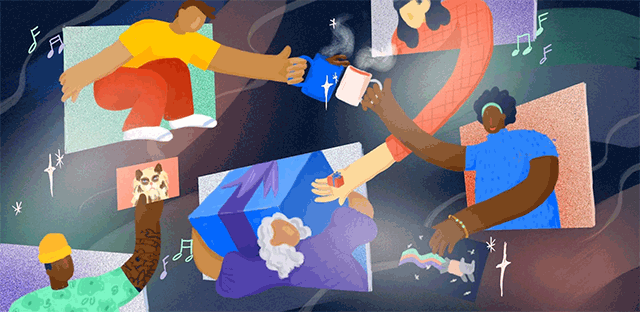 What is a good ping?
Understand Ping rate
What is the ping rate or what is ping on wifi? Ask any gamer, and they'll tell you it's the largest obstacle to their gameplay. 
That's because when video games lag, the symptoms almost always lead to excessively high ping.
What is ping ms?
Ping ms meaning refers to a data packet/ signal sent and returned from a computer to a server. 
This rate will let you know how long it takes for a packet of data to travel from your computer to a server on the internet and back.
"What does ms mean in ping? Ms stands for milliseconds. The round-trip time is measured in milliseconds. "
Thus, the low the ping, the better it is for your network connection.
In online gaming, it is the network delay between a player's computer (or the client) and either another client (peer) or the game's server.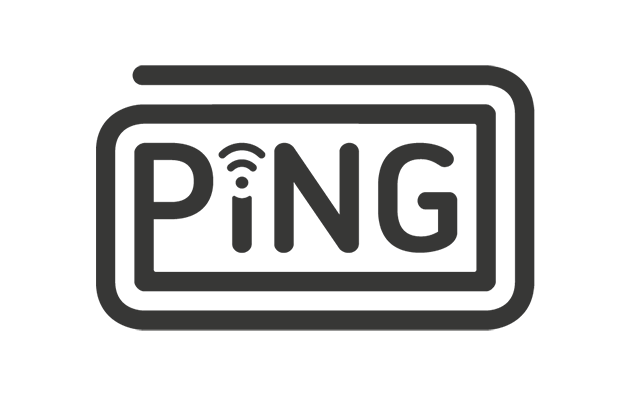 What does ms ping mean?
How to understand the results of a Ping test?
When you run a ping speed test on a Windows 10 PC, the results for four distinct ping tests are displayed. 
Each test will provide the ping time in milliseconds (ms) and the number of packets received or lost. The minimum, maximum, and average ping response times are also displayed.
Whenever you ping an IP address, you will get a result like this: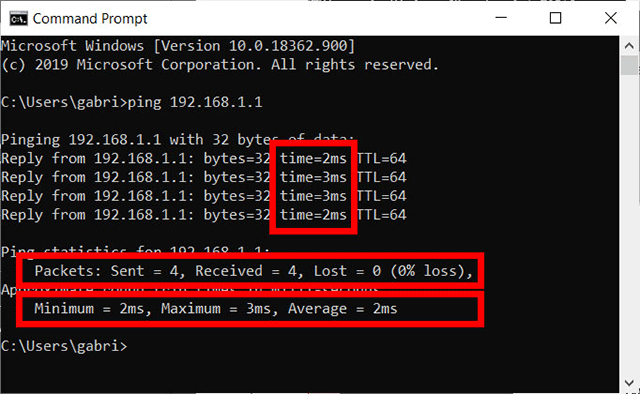 Ping test result
From the picture above, you will see:
Reply from: By default, Windows sends four ping messages (one on each line) and displays the results of each of the four messages.

Bytes: By default, each ping message weighs 32 bytes.

Time: This displays the round trip time in milliseconds (8ms = 0.008seconds). Round trip is the time from when the ping message was delivered and how long it took before the reply came back.

TTL ( Time-to-Live): TTL refers to the maximum number of IP routers that packets go and are discarded. Currently, each router via which the packet travels/hops decrements the TTL field by one. Because the default TTL in Windows is 64, pinging a device on your local home wireless/network will not traverse any routers and the TTL should remain at default. As seen in the Google.com ping example (above), the TTL dropped to 58, requiring the packet to bounce through many routers before reaching Google.com.

Request Timeout: The IP/hostname or website at the destination did not reply. This might be because the device does not exist, is not switched on, or is set not to respond to ping queries. You may use the Windows firewall to establish a rule that prevents your PC/Laptop from responding to Pings. Some websites or online resources use a commercial firewall to prevent hackers from targeting their systems. If a device does not answer to ping, it will take longer than the default limit to finish the test.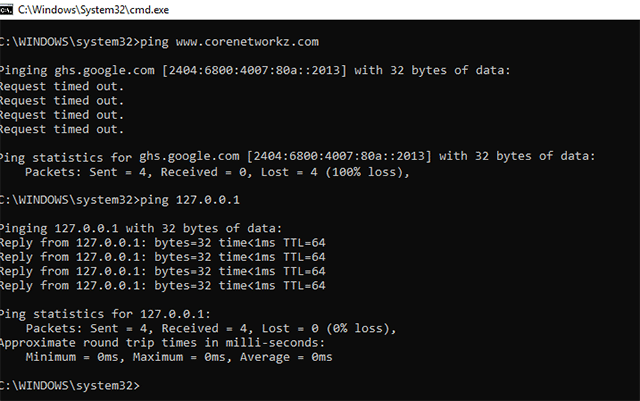 How to Fix The Ping Error Request Timed Out?
Packet Sent = 4, Packet Received = 4, Packet Lost = 0 (0% loss): The number of packets transmitted by the server and received by the PC is specified. The data loss is zero, indicating that the connection is working properly. Data loss indicates an issue with the connection.

Round trip times in milliseconds: The approximate time it took the data packet to travel. The time it takes to connect is inversely related to the speed of the connection. This indicates that the longer the approximate duration, the slower the connection speed.
What is a good ping speed?
What is an average ping? The majority of broadband connections have an average ping time of 100ms or less. 
With this good ping ms, you can stream or play video online gaming smoothly without a lag or disconnection. 
However, each basic - internet activity requires a different average ping. 
Sometimes, 120 ms ping good if you just play simple games like the micro heroes game or Broodmother game.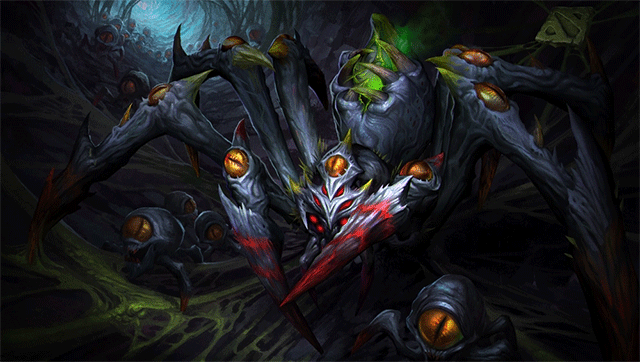 Broodmother game can play well at 120ms ping
What is a good ping speed for gaming? Depending on what genre of game you play, it will require minimum internet speeds. 
" In general, a speed under 50ms allows users to play from the most basic to the heaviest - graphic online games."
Besides, for heavy- graphic games such as DOTA 2, PUBG, or Half-Life, you will need a much faster internet connection speed with the lowest latency to play them smoothly without lag. 
Thus, gamers always run a speed check for the Internet to measure their current connection speed.
A speed higher than 50 Mbps is considered a good connection internet speed and permits users to play online gaming quite smoothly. 
Online games for employee engagement
Now, let's find out some attractive virtual games for employee engagement. They can not only be esport games, sometimes simple kid online games still work well in making people closer.
#1. Esport games
First of all, one of the most interesting ideas for virtual employee engagement games is eSport games. Nice graphics, great technique along with attractive sound, esport games always catch players' eyes.
To relax and collaborate, colleagues can create a team and play together to do different tasks in games.
This time, questions such as "whats a good ping rate? Is 18 ms ping good?", etc are needed to be concerned more.
It is recommended your network connection should be from 150 - 100 ms in ping. Ideally, ping is under 50ms.
The time for each match depends on what kind of online gaming you play. Normally, it takes about 30 minutes to an hour for each PUBG match and other games as well.
Employees can take advantage of break hours in the afternoon or after work to play the game.
Some famous sports games for multiple players: League of Legends, Dota 2, Smite, Heroes of the Storm, Arena of Valor, Mobile Legends: Bang Bang, StarCraft I- II, Warcraft III,...
Interesting Esport games
#2. Revealing Quiz
Time: From 10 to 15 minutes
Rules: Start a discussion by taking our Revealing Quiz. Follow the exercises listed below:
Evaluate the fact to the colleague (the more unusual or unexpected the better)

Which would you prefer? (However, use discretion.)

Trivia about a certain theme (base it on a tradition, celebration, Hollywood, etc.)
Purpose: Keep the game clean because the goal of team-building activities for remote employees is to foster camaraderie among your team members.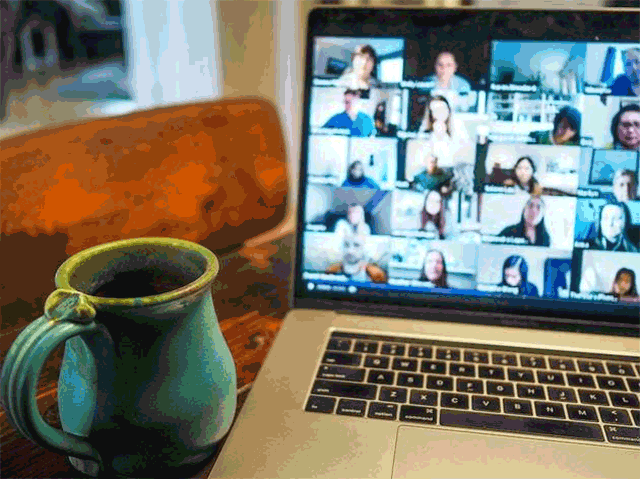 Revealing Quiz
#3. Words with Friends
Time: no limit
Rules: Download the app and assign employees to play matches against one another. Each player is given a tile with a letter on it, and they must mix the letters to form words. The player with the most points wins. (It's an online Scrabble game!)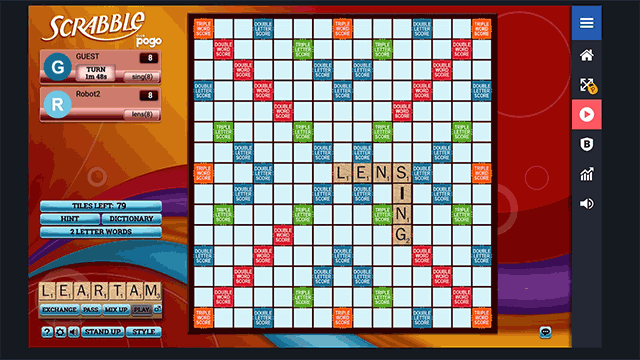 Words with Friends
Purpose: Words with Friends is all about allowing workers to cooperate with one another as they create words; even supervisors may participate as a participant.
#4. UNO (online)
The favorite card game you used to play during summer vacations, team building, and in the backseat of the vehicle during long road journeys has been digitally enhanced. 
All of the same rules apply, except instead of playing in person, you choose and draw cards using the UNO app. 
We recommend scheduling a video conference at the same time so you may brag when you're ready to win.
Playing UNO online with your partners not only promotes your colleague relationship but also entertains after stressful hours.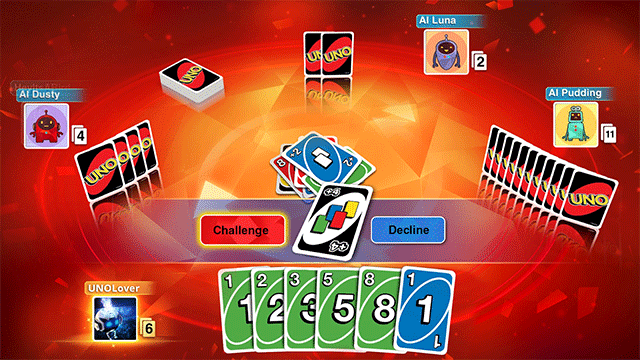 Play UNO online 
#5. Modern Genius
In the pandemic stage, online virtual escape rooms really blew up in 2020. Among interesting these games, Modern genius is a great choice for you. 
In this game, your team must save a guy modeled on Elon Musk from his own creation, with a billion dollars on the line if you succeed.
In it, you and your squad must navigate a number of rooms (it's a web game) and solve riddles in order to solve a strange murder and escape in time.
It's a fun task that took our team around 70 minutes to finish over Zoom. Is it so great? Let's invite your teammates and enjoy the game.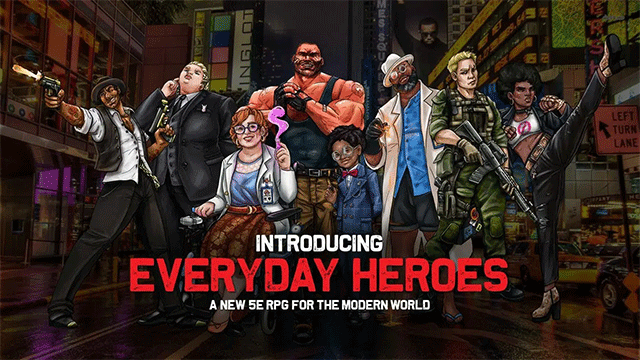 Modern Genius game
Frequently Asked Questions (FAQs)
We've collected a list of some of our most frequently asked questions to guarantee you have the answers you need when you need them. Please contact us if you have any more queries.
1. Are ping and latency the same?
In the internet connection, many people get confused about ping and latency. In fact, they are different.
While ping is a signal sent from one computer to another on the same network, latency is the amount of time (in milliseconds) it takes for the signal to return to the computer.
Latency, on the other hand, is a measurement of the whole round trip of that signal, whereas ping is only one way.
Any ping rate under 20ms is categorized as a low ping.
This rate will allow you to play online games smoothly as well as do online at a very fast speed.
In fact, 18 ms good ping is a rate that every gamer wants because there are many external factors affecting the internet speed, it's difficult to get that speed.
A low ping indicates a more responsive connection, which is especially important in situations where time is critical (like video games).
Anything less than 20ms is typically regarded as excellent. 2ms ping is about as low as you can get.
At this ping rate, you are able to play multiple games with friends smoothly without interruption.
Ideally, your ping speed should be around under 20ms. If it exceeds 150ms, you might experience a lag or interrupted situation.
Thus, if you get a result of a 200ms ping, it's better to apply some tips to improve ping.
Even a ping of more than 200 ms is considered unplayable, especially in competitive games.
5. What can happen if you get a high ping?
Good ping ranges from 20ms to 150ms, thus, a high ping is when you get a ping rate larger than 150ms.
A high ping indicates a longer latency.
Remember,
Ping is the amount of time it takes a device to "go get" data from another server.
As a result, the longer it takes, the higher the ping, and the less time your game may be played.
Especially, high ping can definitely affect the game's outcome.
Even at a peak ping, many FPS games' servers will instantly disconnect those players.
Wrapping up
Virtual employee engagement games not only relax after hard working days but also bring people together. However, for any kind of online game, it is important to make sure your good ping ms, as well as internet connection, are fast enough to entertain. Visit MySpeed to learn more useful tips to have a good online experience.