Twitter and Facebook Lock Trump's Account following Capitol Hill Riot
Jan 11, 2021 - Views: 875 Share
Facebook and Twitter have blocked the President of the United States from posting on its platform, following the removal of the video in which President Trump praised a violent group of his supporters to protest the election.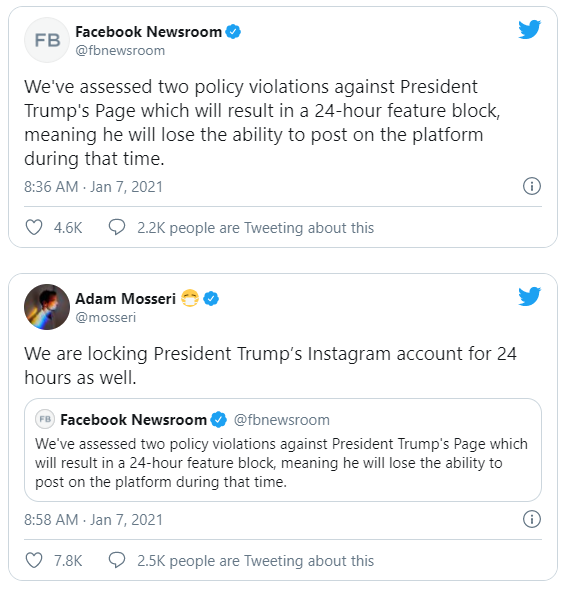 According to Facebook, the group of people rushing into the Capitol Wednesday has been under the company's set of rules on "dangerous individuals and organizations" — a designation it uses to enforce rules against terrorists, mass murderers, and violent hate groups. 
Any content that praising the Trump supporters or encouragement of Wednesday's events, including photos, videos, and content posted to the #StormTheCapitol hashtag. 
In a blog post,  Facebook VP of Integrity Guy Rosen and VP of Global Policy Management Monika Bickert wrote: 
"At this point, they represent promotion of criminal activity which violates our policies," 
In addition, the company will also clamp down on any kind of protest that violates Washington D.C.'s newly implemented curfew.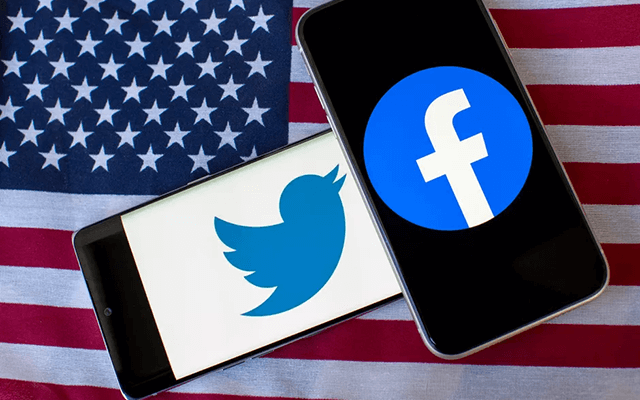 Trump blocked from Twitter and Facebook
Twitter also announced that it has blocked President Donald Trump's account for 12 hours because Trump violated its rules.
"We have required the removal of three @realDonaldTrump Tweets that were posted earlier today for repeated and severe violations of our Civic Integrity Policy," Twitter said.
>>> Future of Connectivity: 5G Could be Sent from the Sky by 2024 Future of Connectivity: 5G Could be Sent from the Sky by 2024