Trump's Facebook Account Decided by Oversight Board
Jan 26, 2021 - Views: 734 Share
Facebook blocked Trump's following the Capitol riot and its Oversight Board will make the final decision on whether Trump's suspension from Facebook will be lifted or become permanent.
Facebook announced on Thursday that the fate of Trump's account would be decided by its Oversight Board. The suspension was initially expected to last through the inauguration of President Joe Biden.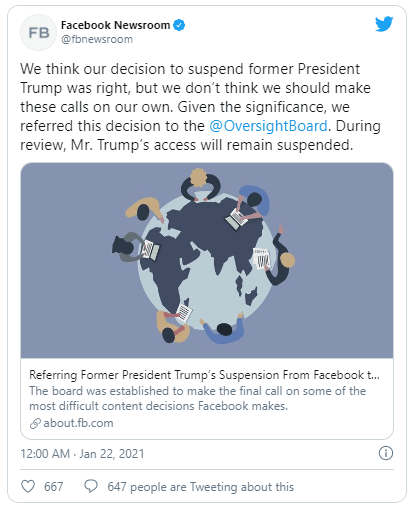 On 7 January, the social media giant Facebook blocked Trump's account indefinitely due to the use of the platform 'to incite violent insurrection against a democratically elected government'.
What's Oversight Board?
The Oversight Board is an independent body founded in 2018 with the main responsibility of reviewing Facebook's content moderation decisions. The board was partly a response to the bad faith and baseless criticism that it "censors conservative voices."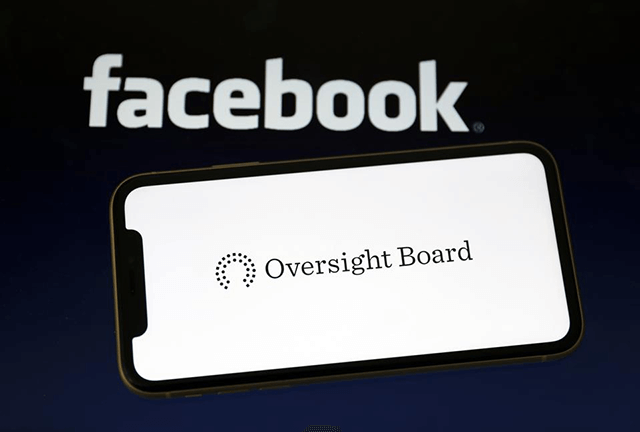 Trump's Facebook Account Decided by Oversight Board
If the board's rulings are "technically and operationally feasible", Facebook will act on them. That means Trump's fate is in its hand, not Mark Zuckerberg's.