Speed Test Router: Can Router Slow Down My Internet Connection?
Dec 31, 2020 - Views: 6701 Share
Do you think your router can slow down your internet speeds? Taking a speed test router to find the answer. You can usually tell if your router is slowing down your internet speeds by taking a couple of internet speed tests. This article "Speed Test Router: Can Router Slow Down My Internet Connection?" will elaborate on some of your confusion.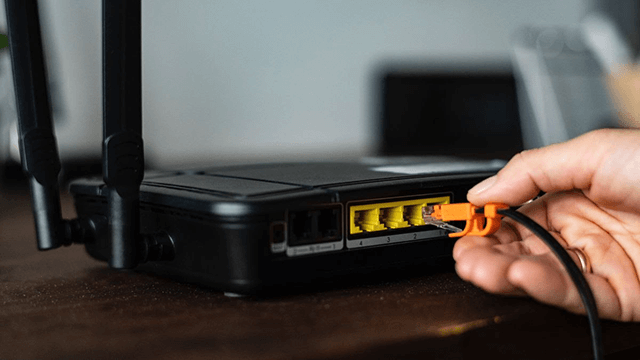 Speed test router to know how it affects your connection
Does my router affect my internet speed?
Yes, a router is one of the most common factors affecting your internet speed. It takes the role of processing all the data from your home network, thus a good router can benefit your internet speed, while a slow router can slow it down.
If your router isn't capable of handling your internet speed, it will affect your whole home network. And in that case, you need to replace your router as soon as possible. The best way to know if your router is slowing your Internet connection is running a speed test router.
For Instance, if you register an internet plan of a 450 Mbps speed but you are using an N300 wireless router, you're losing 100 Mbps because of your router's incapability of handling speeds that speed.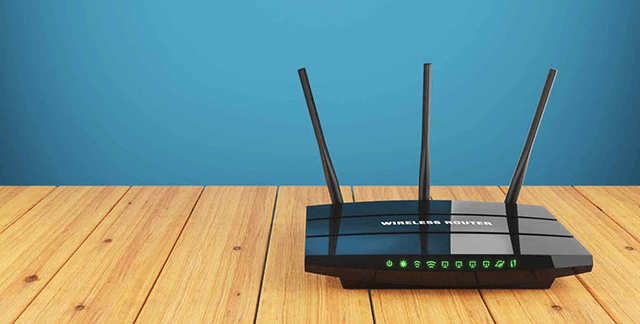 It's easy to speed test router
How to speed test the router?
Connect your device to your router using an Ethernet cable for the most accurate results then run the first test. 
Here are steps to speed test online:
Open your web browser and navigate to gospeedcheck.com.

Tap "Go."
After a few seconds, the screen will display three main metrics: Upload, Download, and Ping. Remember to note down the results of this speed test router for further comparison. 
Next, disconnect your router and take the second speed test with a wired connection to your modem. The steps are the same as those mentioned above. If your speeds from your modem are much faster than from your router, that means your router is probably a choke point for your internet speed.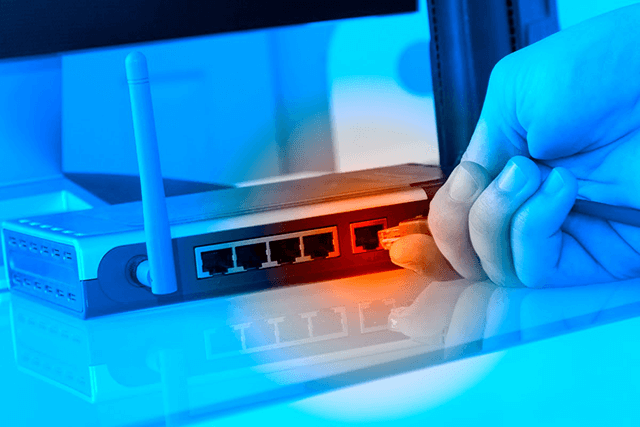 Speed Test Router: Can Router Slow Down My Internet Connection?
Pro tip
If you don't have a separate modem and router, you can log into your device's web interface and put it into bridge mode. 
If there is a dramatic difference between speed test online results from your router and modem, the issue still lies in your router. 
Run a few more speed test routers on the devices used to connect to the internet. You may see devices connected via Wi-Fi are a little slower than wired connections. There is no surprise about that.
But if your Wi-Fi connections are much slower than wired speed, then it's time to troubleshoot your Wi-Fi network to see if your router is the cause (it may just be the router placement).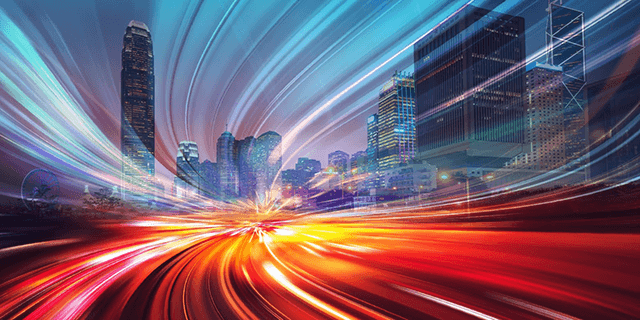 Speed test router: Does your router slow down internet connection
Does old equipment affect my internet speed?
Of course, older routers and network equipment can lower your speed connection. Wi-Fi standards are the main reason why older equipment performs as well as the newer. To know if your router is causing slow internet speeds, take a look at three following Wi-Fi standards:
Wi-Fi 4 (802.11n): Uses one wireless band at 2.4 GHz with the maximum wireless speeds of 450 Mbps. A speed test router will reveal if your router can handle your internet connection.
Wi-Fi 5 (802.11ac): Combines the 2.4 GHz band and additional 5 GHz band. Wi-Fi 5 routers can reach max speeds of 3.5 Gbps (3,500 Mbps). 
Wi-Fi 6 (802.11ax):  Uses both the 2.4 GHz and 5 GHz bands. It can handle speeds up to 9.6 Gbps (9,600 Mbps). Wi-Fi 6 routers can handle many connected devices, making them ideal for smart home tech.
It's not safe to say that all routers more than a few years old are bad. For some homes, Wi-Fi 4 routers, and Wi-Fi 5 routers can still be a great choice. However, if you want to upgrade your internet plan or add more devices to your network, a newer router is better off juggling the extra work.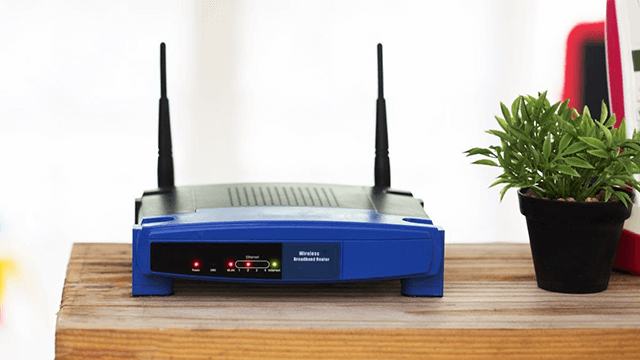 How to speed test router like pro
Can a new router speed up my internet?
A new router can improve your internet, but even the fanciest wireless router on the market can't make your network go over the maximum internet speed delivered by your provider. For example, if you have a 100 Mbps internet plan, you can't get internet speeds faster than 100 Mbps. To confirm this, you can speed the test the router on both the old and the new one.
But if the old router that's preventing you from fully utilizing your 100 Mbps speeds, it's time to invest in a new one to help make your internet faster.
What is a good speed for a WIFI router?
For households with three or four people, then the average speed varies from 50 Mbps to 100 Mbps. If a household frequently streams 4K video and plays online games, then a speed closer to 100 Mbps is recommended.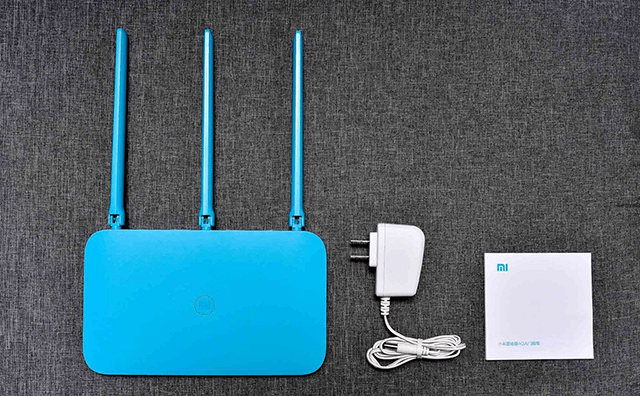 Is speed test router accurate?
Speed test router: What is the best router?
For the best overall, NETGEAR Nighthawk AX12 (max 12 Gbps)

Best value: TP-Link Archer AX6000 (max 6 Gbps)

For gamers: ASUS RT-AC5300 (max 5.3 Gbps)

For budgets: TP-Link Archer AX1500 (1.5 Gbps)
Does having 2 routers increase Internet speed?
Well, your speed test online will not be affected by how many routers as it is preset by your service plan. For sure run speed test router first time with a router and run the second test with two routers to see how different they are.
What a new router could solve:
Wi-Fi environmental issues
Your Wireless performance is probably affected by environmental issues. It could be the interference from too many people on other Wi-Fi networks.
Maybe your neighbor runs his microwave frequently. Or maybe the physical obstruction in your home is negatively impacting your signal. These factors can also affect the results of a speed test router.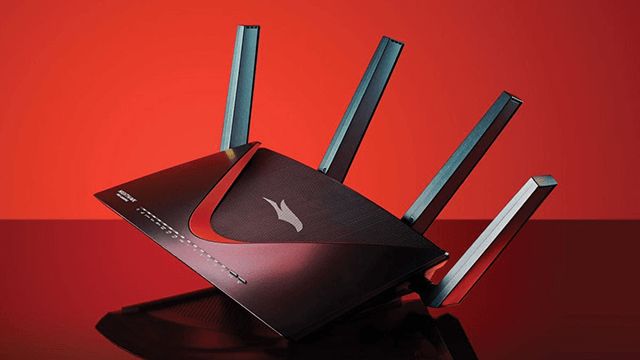 Speed test router for better internet performance
Some newer routers are equipped with advanced technologies that can deal with these issues and provide a better experience such as beamforming, additional bands, etc.  
Added features and standards
Your dated router may only support an older wireless standard like 802.11G or 802.11N, so upgrading to a newer standard such as 802.11AC can give better data. A speed test router should be run to see the difference.
Moreover, many newer routers also feature better quality of service (QoS), making the internet connection feel faster when data contention is in play.
Conclusion
Where to place your router or how old the router has an impact on your Internet connection. That's why it's important to run speed tests regularly to spot the root causes. We hope this article on "Speed Test Router: Can Router Slow Down My Internet Connection?" will be helpful for you.