Role of website test speed during COVID-19 pandemic
Sep 21, 2020 - Views: 1601 Share
Website test speed is a useful tool to check internet performance especially in the serious Corona disease. After the social- distance order is enacted, many people are requested to work, study remotely which raises the demand for internet networks, slow internet speed. Therefore, it is necessary to use a speed check network connection. How does the demand for the internet change and what are its roles ? Let's find out in the article below.
SEE MORE: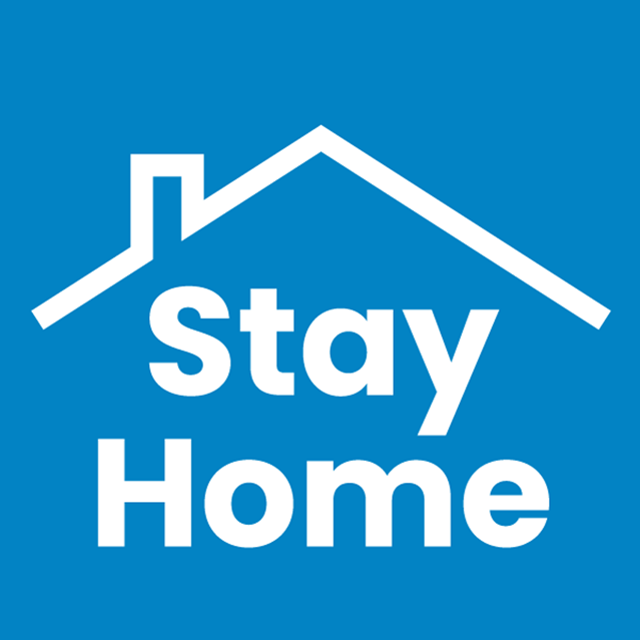 Role of website test speed in Stay-at-home period is shown clearly
Demand for internet increases sharply during COVID- 19 pandemic
In the period 2019-2025, according to a forecast of Ericsson (Telefonaktiebolaget LM Ericsson, a Swedish multinational telecommunications and networking company), normally, mobile internet data is forecast to increase 27% per year, most of which will be video data. However, the Covid-19 pandemic led to a data explosion, as users around the world spent more time studying and working from home. 
In detail, Rogers Communications Inc. told a House of Commons committee that home internet usage is up more than 50 per cent, voice call usage on its wireless network is up 40 per cent, and 1-800 toll-free calls are up more than 300 per cent.
Besides, Cogeco Communications Inc. ( a big Canadian corporation) said that since the beginning of the crisis, there has been 60 per cent greater use of internet service during the day, a 40 per cent boost in traffic for video on demand, a 20 to 40 per cent growth in video streaming services, including Netflix, and added use of telephony services.
Moreover, to an application with billions of users, in a call with reporters, CEO Mark Zuckerberg said Facebook's services are facing "big surges" in usage as the coronavirus disease forces millions of people around the world to stay home. He described the increase in the demand as "well beyond" the main annual spike usually seen on New Year's Eve. Voice and video calls on WhatsApp and Facebook Messenger, in particular, are more than double usual levels.
It can be clearly seen that during the Covid-19 pandemic, the number of internet users has surged. Before this huge change, cable companies, communications corporations tried to upgrade infrastructure, broadband systems. Users also change to register a higher internet package. So, how do you know if the internet speed is faster or not, your internet package change decision is worth or not. Speed test tools will help you answer these questions. This is the time role of the website test speed represents clearly. 
>>> Click here Website speed test: https://gospeedcheck.com/en/website-test
Role of the website test speed 
First of all, running the website test speed is the fastest and most convenient for users to check internet performance. Almost the speed checks test internet speed based on 3 parameters : ping, download speed and upload speed.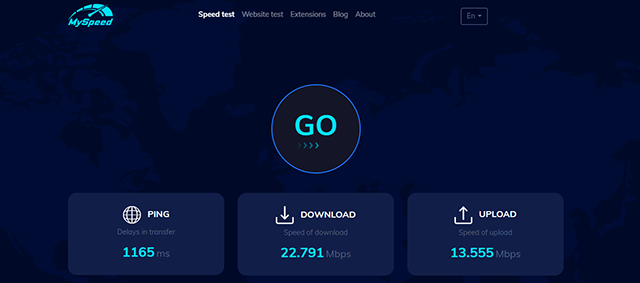 Running the website test speed is the fastest and most convenient for users to check internet performance
Ping is the time response of your computer to another server after taking orders. Download/ upload speed is the time your device is allowed to download/upload data. With these parameters, you will know the current internet situation. For example, if you register the internet package of 100Mbps and in stay- at - home order period, you increase the package to 150 Mbps, however, the test results many times are at around 40-60 Mbps. That time, to avoid wasting money, you should call the cable company and require them to fix or change your network connection. 
Moreover, knowing your current internet speed, you also know which time you can watch video smoothly, and which speed you can have an online conference without lag, etc.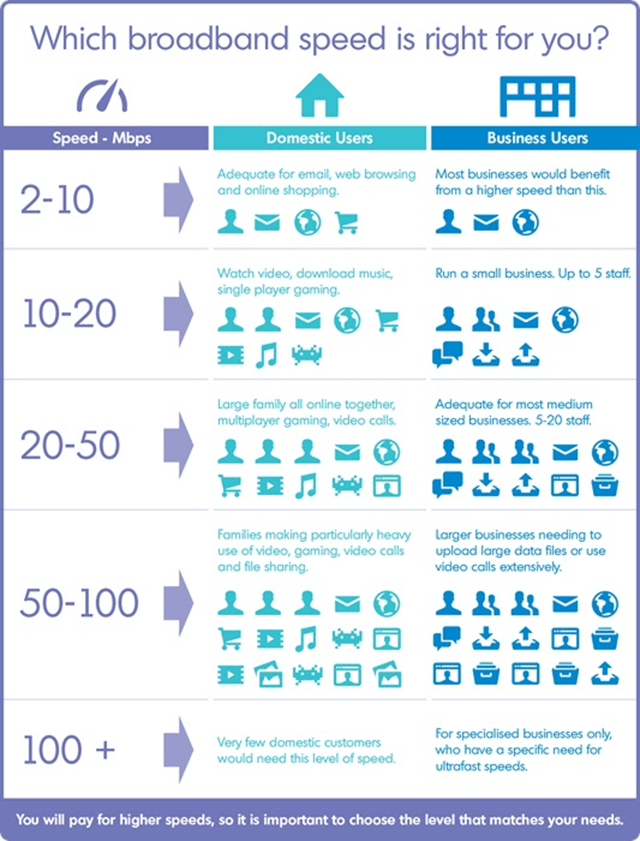 Website test speed also help you determine internet speed suitable for each based - internet activities
Looking at the above picture, for instance, you want to play video games. Before starting the game, you run a website test speed to check speed. The result shows that your current speed is 20 Mbps. It means that you can play video games well, quite smoothly but just with a single player. Therefore, if you want to invite your friend to play games at home or there are more than 3 internet users in your house, you should consider upgrading internet speed to more than 20 Mbps in order to have a good playing- game experience. 
Another role of the website speed test is that you can know which time is the rush hour and you should avoid that time thanks to it. By checking the internet speed at many times a day, you will see the complete picture of your network connection. At which time internet speed is the strongest when you can watch streaming movies on Netflix, play games with multiple users, etc. At which time is rush hour when everyone uses the internet to work, study. During Covid pandemic, the number of online users increases a lot and the internet connection is often congested. The role of website test speed during COVID-19 pandemic allows you to know the rush hour, you can avoid it and use the internet better at other times. 
Tips to improve the internet performance 
Although the communications corporations upgrade their broadband systems, many people using the internet at the same time also makes internet speed slow. You can try to apply some tips below to get a better website test speed result, improve the internet performance.
Firstly, you should turn off all unnecessary devices which you do not use. Many devices connecting the internet make the speed split and slow. Therefore, if you are using your smartphone, turn off the wifi in your laptop, tablet or any devices connecting the internet you do not use. 
Secondly, sitting near the router. Maybe you do not know, the closer the router is, the stronger the internet speed is. Data transfering can be affected by many things like doors, walls or other broadcasting devices, etc. When you use the internet near the router, the data transfer speed is better and you will have an enjoyable moment.
Finally, VPN or virtual private network is a good way to improve internet performance. VPNs are often used as a way to access blocked websites or websites with servers located overseas. Using a VPN will sometimes also improve the speed of accessing many websites, helping you to have a faster experience.
Conclusion
It can be said that Coronavirus affects the world in many ways. In the telecommunication field, when the number of internet users surges, the cable, internet companies do many ways to improve the internet speed. In this time, the role of website test speed is shown clearly. Hope with the above tips improve the internet performance, you can have a good internet experience during COVID-19 pandemic. Besides, you can learn some factors affecting the internet speed as we mention in 5 factors impacts internet speed to avoid them.