Rockspace Wifi extender keeps disconnecting [A Helpful Guide]
Oct 27, 2022 - Views: 390 Share
It's normal to face some problems with the re.rockspace.local WiFi range extender.
If you are mad with "Rockspace wifi extender keeps disconnecting", you don't need to look any farther.
You may learn the best methods for resolving the Rockspace WiFi extender keeps disconnecting issue in this article.
Let's check it out now!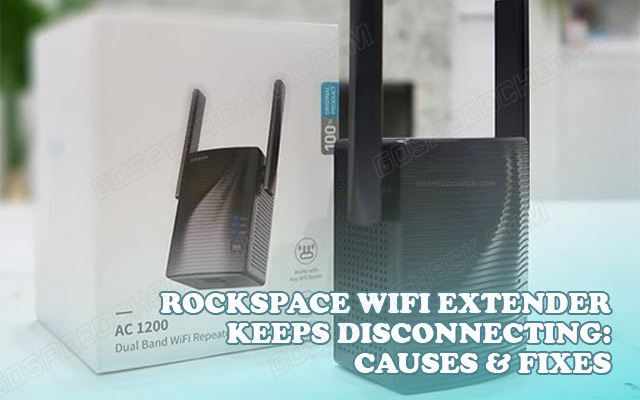 How to fix Rockspace wifi extender keeps disconnecting?
Why does my Rockspace WiFi extender keep disconnecting?
The most effective method for obtaining a high-speed internet connection is a Rockspace wifi extender. 
Regardless of where you are and where you stored it, you will continue to get unhindered internet and WIFI signals through the house. 
As with any other range extender, it is normal to experience problems with your Rockspace extender.
Here are a few of the more common ones: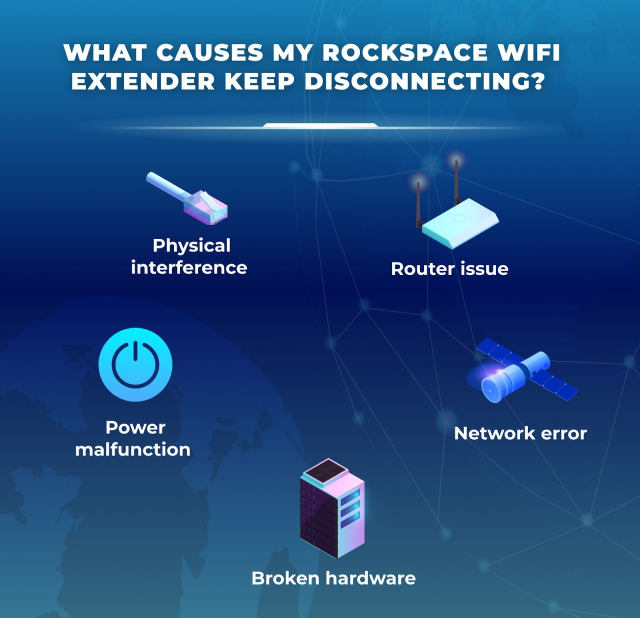 Factors that cause Rockspace Wifi disconnect
Physical interference
Physical obstruction frequently results in the extender disconnecting.
Router issue
Your extender will disconnect from the network if there is a router issue until the issue is fixed.
Thus, it will lead to a sluggish Internet connection. If you are not sure what happened to your wifi, run a Wifi speed test. 
In case you have slow Wifi speeds, then check your router for any unwanted issue.
Network error
A network issue could disconnect all connected devices, including the extender, if it happens.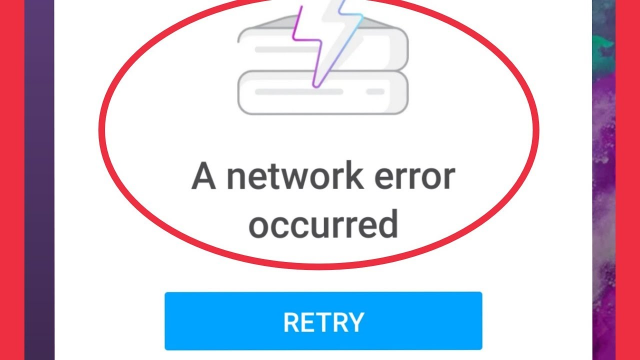 Network issue causes Rockspace disconnecting
Power malfunction
Due to the direct connection of your extender to an outlet, disconnections could also be brought on by a power issue with the outlet.
Broken hardware
You may have to consider sending your wifi extender for repair if the hardware has suffered any lethal damage.
Now that you know the potential causes of your WiFi extender's malfunction, it's time to find the best solutions.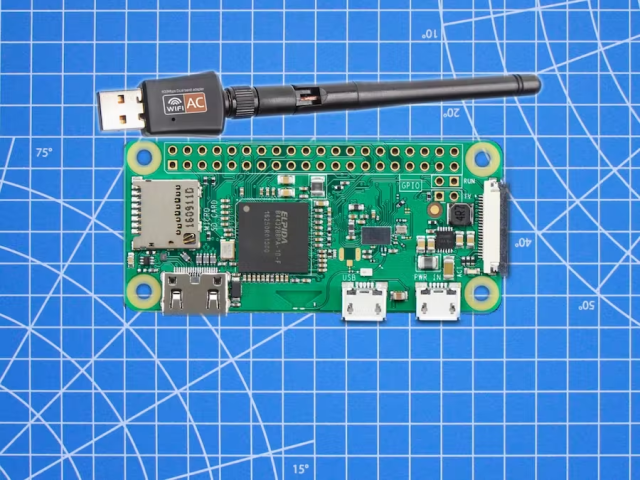 A Wifi extender's hardware
We not only help you solve the problem with your extender. 
Further than that, we also provide helpful information to help you enjoy the best experience with your phone.
So, you can check oout our post on "why does my data keep turning off?" for more knowledge!
How to fix Rockspace WiFi extender keep disconnecting?
Do the frequent disconnections from the Rock Space Wi-Fi extender upset you?
If so, don't worry! 
We have many options that can assist you in solving this issue right here. 
So let's go over each one individually.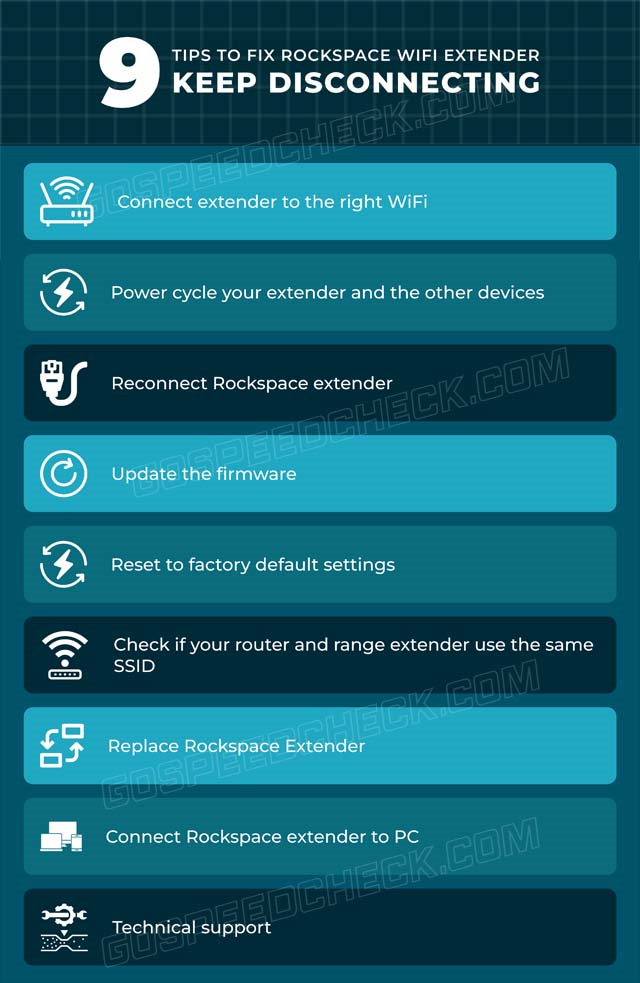 Tips to fix Rockspace wifi extender keeps disconnecting
Connect your extender to the right WiFi
All the devices connected to the Rockspace WIFI network are given access to an extended network once the WIFI range extender has been installed and configured. 
The WIFI extended network will have a different name than your old network.
It's possible that you accidentally linked to the old network. 
So, connect it to the Rockspace extended network after disconnecting them. 
You will experience a WIFI disconnection issue if you connect your devices to another network or to a network that is not within range.
Replace your Rockspace Extender
Your Rockspace wireless WIFI extender may experience issues with losing internet connections if it is installed incorrectly.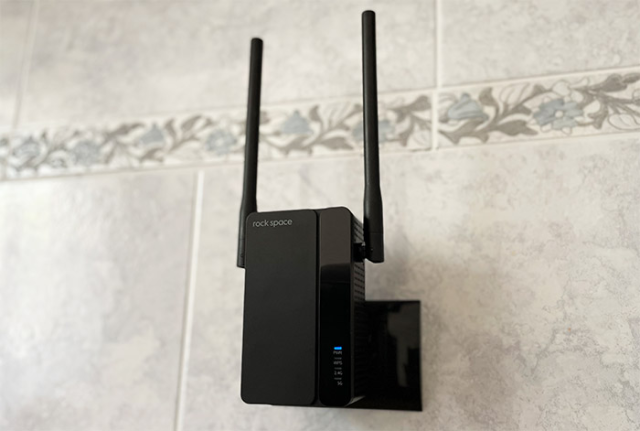 Pay attention to the extender's position
So, to position your router, adhere to these instructions:
Put your Rockspace WiFi range extender in a well-lit, spotless location.

Do not place your range extender near any Bluetooth device, oven, microwave, refrigerator, home security system, or other electronic obstacles.

Fish tanks, mirrors, thick walls, behind bookcases, sofa sets, metal doors, hefty decorations, and aluminum studs shouldn't be in the way of the extender.

Only place the range extender close to the router during the initial configuration. Then, put it wherever you wish as soon as you are connected to the network.
Check if your router and range extender use the same SSID
The connection will be unreliable if both of your devices are using the same SSID. 
If you configured your range extender using the same SSID as the existing network, you should reconfigure it and generate a new SSID. 
For additional details, see should a Wi-Fi range extender use the same SSID (network name) as the existing router.
Update the firmware
There's a chance that the firmware in your range extender is outdated, causing it to disconnect. 
Therefore, immediately upgrade your range extender's firmware using the methods below.
After turning on your range extender, join the WiFi network

Start up your laptop or PC and sign in to the WiFi network. It can also be directly connected to the router's LAN via an Ethernet wire

The web address www.re.rockspace.local should be typed into the address bar of any browser

Enter your username and password, which are needed for authentication

If you find any firmware updates, tap on them by selecting the menu and then selecting the Firmware update area

Follow the on-screen directions to upgrade your range extender's firmware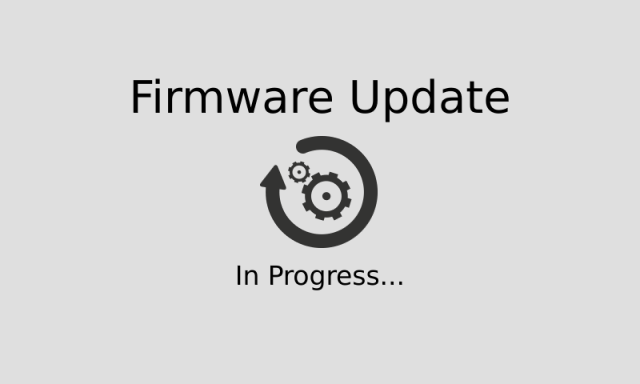 Get your extender's firmware updated
Reset to factory default settings
Try factory resetting your router to see if it helps. Here are the procedures to factory reset your extension.
Look for the factory reset button on your computer's side panel first.

Next, hold the button down for at least 30 seconds.

Release the factory reset button when the extender's indicator light goes red.
Power cycle your extender and the other devices
Several technical issues with your Rockspace Wifi extender can be accomplished by doing a power cycle on it:
Wherever you have it, plug out your range extender

Remove the extenders and the wall outlet's power cables, respectively

Disconnect all wires, including the power line adapter and Ethernet cable

Wait for at least a couple of minutes or up to five minutes

Connect the Rockspace WIFI extender to an electrical socket or wall outlet

Switch on your range extender and connect other wires as well
Once you've finished, verify that the problem has been fixed and that you can access the expanded network of your Rockspace WiFi range extender
Connect your Rockspace extender to PC
Using an Ethernet cable to connect your extender to the PC can also help you address disconnection problems.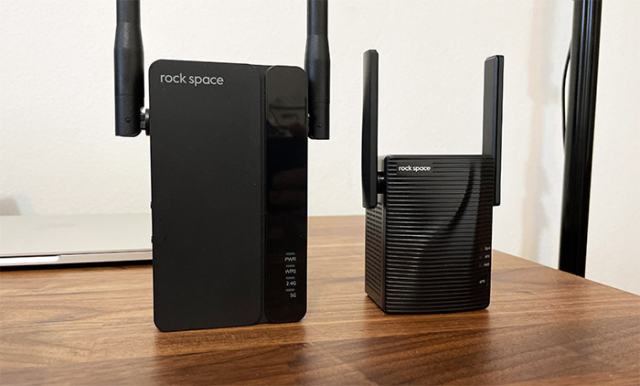 Connect your extender to a PC
To connect your extender to your computer, follow the procedures listed below.
Get an Ethernet wire

Place your extender next to your PC after that

The extender wire should have one end connected to your PC and the other to the Rockspace Wi-Fi extender device.

Open your browser now, then navigate to the re.rockspace.local website to administer the dashboard.
When the dashboard loads, you will be required to adhere to the procedure
If you do that, the issue will be fixed right away.
Reconnect your Rockspace extender
Reconnecting your extension device to the router is one method for solving the Rock Space Wi-Fi extender issue that keeps happening.
Follow the instructions below if you don't know how to reconnect the extender to the router.
Find the WPS button on your router and push it for at least 10 seconds to begin.

Hold off until the extender light begins to flash. Release the button after the light flashes, and then wait for the extender to connect

A beep sound will thereafter be heard. When this sound plays, a successful connection has been made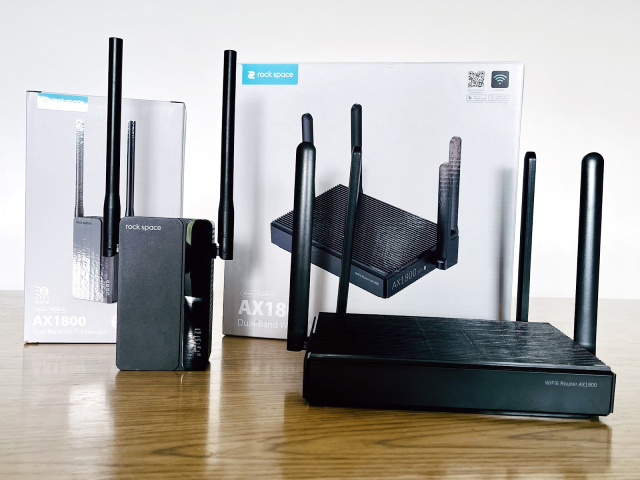 Reconnect your extender
Technical support
Asking for support is always a good method to solve any router or modem-related issue, such as Spectrum Wifi connected no Internet.
So, contact the Rockspace Support Team for additional assistance if the methods as mentioned above are ineffective.
These contact information may be helpful to you in the future:
Frequently Asked Questions (FAQs)
How do I reset mesh in Rockspace?
To return the WiFi range extender to its default factory configuration, try these steps:
Plug the extender into a power outlet, which is the reset pinhole located on the bottom of the extender

Use a paperclip, push and hold the reset pinhole for 8 seconds
How do I rename my Rockspace WiFi extender?
The Rock Wifi app allows you to modify the Wi-Fi name and password on Rockspace routers.
Look at our instructions:
Launch the app and then sign in

Change the wireless network name (SSID) and password by going to More Settings > WiFi Settings.
Shenzhen Renqing Excellent Technology Co. owns the Rock Space brand. Also, it is funded by ABC Capital.
Conclusion
One of the greatest extenders to utilize in your home or workplace are those made by Rockspace. However, all extenders can have some frequent problems, not except it. So with our post on "Rockspace wifi extender keeps disconnecting," we hope you can easily fix the issue if it occurs in the future.