Qualcomm has launched the new Snapdragon 870 5G mobile chipset, which sits between the 865 Plus and the newer Snapdragon 888.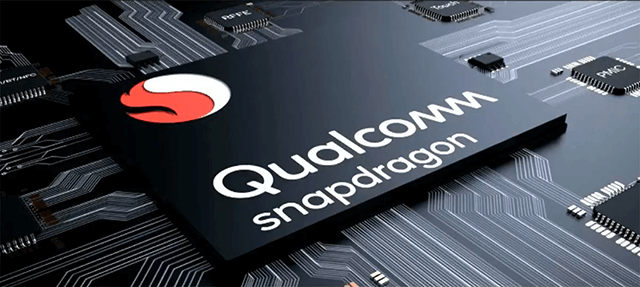 Qualcomm launched the new Snapdragon 870 5G mobile chipset
Qualcomm Snapdragon 870 specifications
The new 870 is a 64-bit octa-core chipset powered by Kryo 585 CPU, which enables the chipset to get a clock speed of up to 3.2GHz. 
Moreover, with the 7nm architecture, the chipset will also feature the Hexagon 698 processor and the Snapdragon X55 5G modem. In addition to 16GB LPDDR5 RAM, the new Qualcomm Snapdragon 870 chipset will also support displays of up to 4K resolution at 60Hz refresh rate and QHD+ resolutions at 144Hz refresh rate.
The new 870 will power a wide range of flagship devices such as Motorola, OnePlus, OPPO, and Xiaomi," According to  Kedar Kondap, vice president, product management, Qualcomm Technologies. 
However, which smartphones are powered by Snapdragon 870-powered won't be revealed specifically until the first quarter of 2021.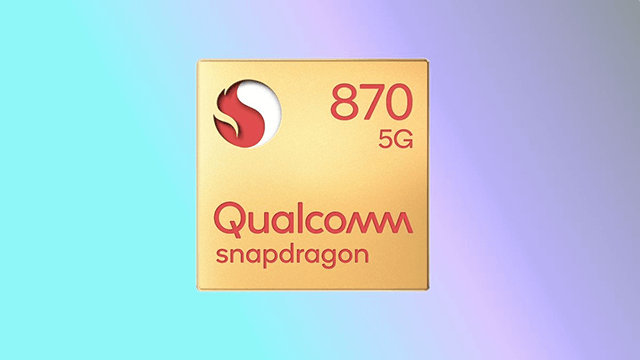 Qualcomm Snapdragon 870 5G chipset launched
Regarding the camera, it features Spectra 480 image signal processor, a hardware accelerator for computer vision (CV-ISP), and Dual 14-bit CV-ISPs. It can support a single camera of up to 200MP. Slow-motion video capture is of up to 720p at 960 FPS. Video capture formats include Dolby Vision, HDR10, HDR10+, HEVC. Video recording features up to 8k resolutions at  30fps and up to 4K resolutions at 120fps.
As for connectivity, the 870 will support both sub-6GHz networks and mmWave 5G networks. It will also support up to 7.5Gbps downlink and up to 3Gbps uplink. Moreover, Wi-Fi 6 (802.11ax), 802.11ac Wave 2 as well as 802.11a/b/g/n are also supported.
Also read: