Is a Mac internet speed test app overkill for my need? Do I need it?
Sep 24, 2022 - Views: 439 Share
Can you recommend a Mac internet speed test app to me? These days, that question should not be asked. It is a thing of the past, and you should bury it deep and let it rest.
Nowadays, you don't have to find nor install any application. You can take an internet speed test free right on a browser. You can measure the most basic indexes like download speed, upload speed, and ping with the test.
How to conduct a speed test?
Depending on the speed test application, the way to take a test is different. This article will guide you through the MySpeed speed test app, which is our service.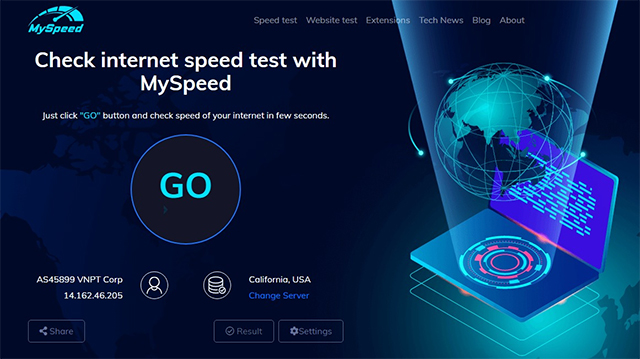 My Speed
As mentioned above, you don't need to download the app to your computer or smartphone. Instead, you only need to visit gospeedcheck.com to start using MySpeed.
On the website, you can see a large button blinking. Just click it if you want to use the closest server. MySpeed has already chosen it for you, and you don't have to do any extra configuration.
After clicking on the GO button, let the speed test app run for a few seconds. Then, MySpeed will show you the basic information about your internet connection. The result has three indexes: ping, download speed, and upload speed.
If you want to check your connection to a specific server, you can choose the server before clicking the GO button. At the moment, there are 13 servers that you can choose from.
That's it. Very simple, right?
When do you need internet speed checker apps?
If you are a regular user, you don't need to download the apps. However, they still are helpful for advanced users or network technical staff.
Besides the regular indexes, speed test applications can also give you a deeper understanding of your network. These apps also include cellular data coverage for mobile devices, which could be handy when traveling.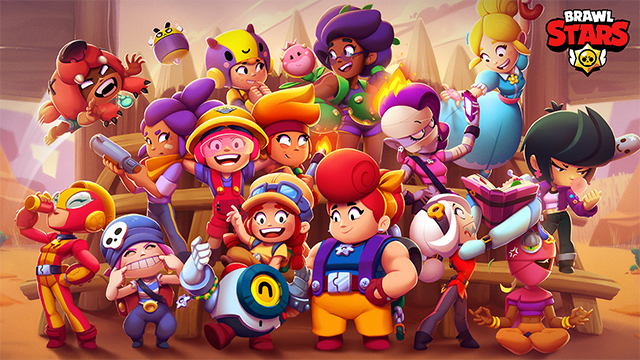 Brawl Stars
You can also test internet performance on individual apps. For example, I was able to test network performance when trying to ping the servers for Brawl Stars.
Internet speed checker apps can also test WiFi signal strength, knowing where to position yourself for ideal connectivity. Another cool feature is analyzing various WiFi signals, letting you know which ones offer the best connection. If you're in a busy area with many WiFi networks, these applications will tell you which is the best WiFi to ping off, assuming that the WiFi connection is open to the public.
Best internet speed test apps
There are countless speed test apps, and each has strengths and weaknesses. Based on that, you can choose the best one depending on your need.
But if you are a total newbie, we can give you a few recommendations. Please type their names on Google to download those applications and click on the top result.
Meteor by OpenSignal
Meteor
Meteor is a fast and straightforward speed test app. In addition to that, this app is free and available on both iOS and Android. It shows download speed, upload speed, ping, and test performance on individual apps. 
SpeedTest Master
SpeedTest Master is the best mobile-based speed test app. It can run on both Android and iOS but not on Windows. Outside of simple speed tests, SpeedTest Master can also measure the ping response time for several apps, such as YouTube, TikTok, and other social media networks.
The only downside of SpeedTest Master is that you can not use it on Windows. If you want to look for an internet speed test app for windows 10 internet, check out the next candidate.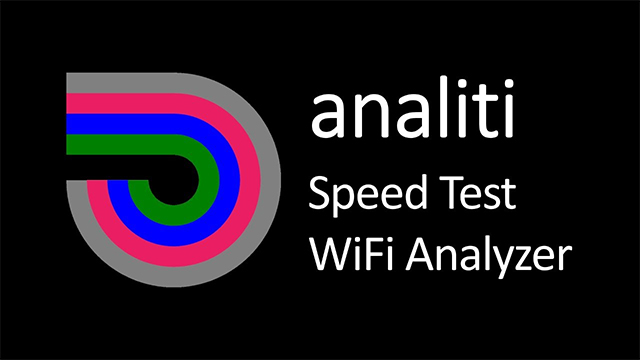 Speed Test WiFi Analyzer
Speed Test WiFi Analyzer
Speed Test WiFi Analyzer might not have a well-designed UI, but it is powerful. It has a built-in WiFi analyzer, so it can show you the best place to place your router. You can download the free version of Speed Test WiFi Analyzer or pay $1.99 to remove ads.
Conclusion
To sum up, you don't need a Mac internet speed test app if you are a regular user. If you are a technical geek, you can try those apps above. Please visit our blog for more related articles if you are interested in this topic.