LinkedIn users now can control who sees and comments on their posts
Feb 04, 2021 - Views: 681 Share
LinkedIn recently brought new post visibility and reply controls that enable users to manage who can see and comment on their platform updates as well as let them make "their own feed."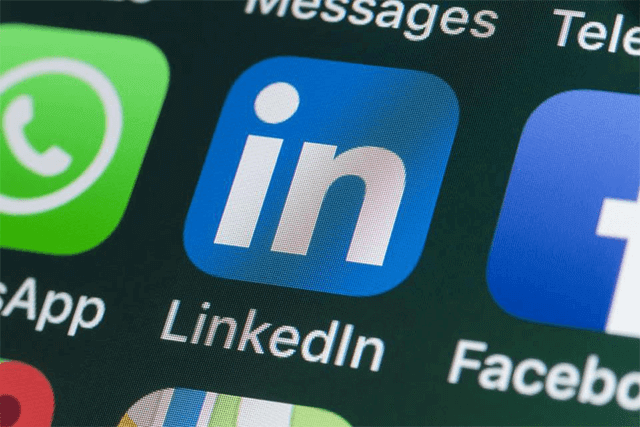 LinkedIn recently brought new post visibility and reply controls
LinkedIn, the world's largest professional network, is adding new ways for its users to control who can see and leave comments on their posts, allowing content to be shared and reach the right audiences. 
Plus, changes are also coming that will let LinkedIn users curate their feed beyond engaging with content. Here are more details about the new changes that LinkedIn announced recently.
Controlling who can see and comment on individual posts
LinkedIn posts, by default, are visible by all connections and followers of a user, unless they have changed visibility settings for their entire account. 
But now, with the new control settings, users can easily specify the audience that they want to reach for each individual post. That means users now can set this kind of setting at the post level, giving us the flexibility to share individual posts either with everyone or to specific audiences.
When creating a post, LinkedIn users can choose who can see it by selecting among five options, including:
- Anyone (any web users on or off LinkedIn),
- Twitter (share the post with anyone and also post it to Twitter), 
- Connections (people that users directly connected to on LinkedIn),
- Group members (all the members of a group that users belong to),
- Events (attendees of an event that users RSVP'd to.)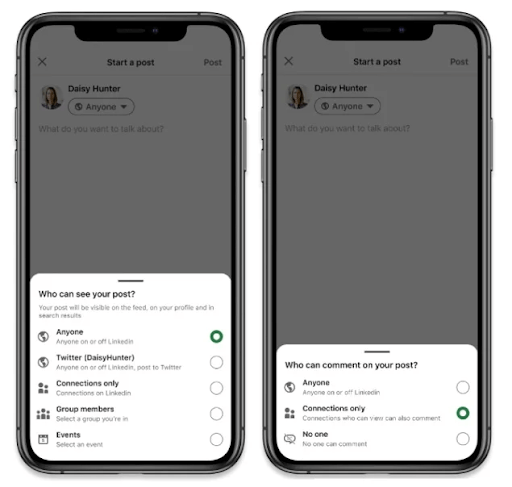 Options that LinkedIn users can choose to control who can see (image on the left) and comment (image on the right) on the post (Image Source: LinkedIn Official Blog)
Furthermore, this social media platform is also giving its users the ability to restrict comments on any public post. With this new control feature, LinkedIn users, when creating a post, can decide if only connections or everyone can respond. There is also an option to allow nobody to respond to the post. Notes that comment settings can be changed at any time.
Curating the main feed
LinkedIn now also allows the users to control what they want to see in their main feed with the new curation tools. By clicking the three-dot menu icon (...) on individual posts, and choose the setting that they want (like shown in the image below here,) users can signal to LinkedIn what they want to see more or see less.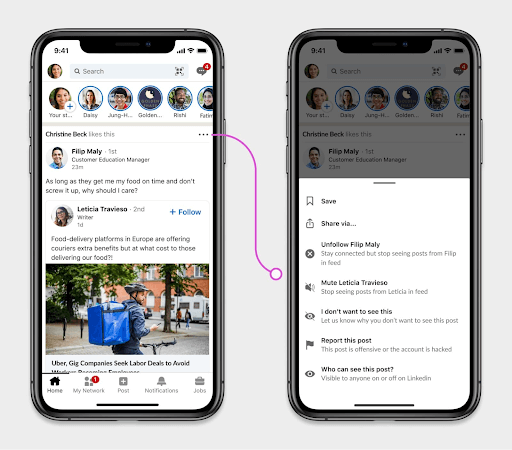 A toolbox of options (right) that allows users to signal to LinkedIn what they want to see more or less (Image Source: LinkedIn Official Blog)
These settings are common across popular social media platforms like Instagram, Facebook, and Twitter. LinkedIn is now also giving its users the same options.
Sources: 
blog.linkedin.com/2021/january/22/new-controls-to-surface-the-conversations-that-matter-to-you
searchenginejournal.com/linkedin-users-can-now-control-who-sees-their-posts/393398/