Covid-19 pandemic boosted social media users worldwide in 2020
Jan 11, 2021 - Views: 722 Share
In 2020, all main social media platforms added users during the pandemic, according to emarketer.com.
The latest report on Global Social Network Users 2020 by eMarketer and insiderintelligence.com revealed that 80.7 percent of internet users worldwide, or 3.23 billion people used a social network at least once a month last year. And this number will increase to 82.3 percent in 2024. In 2021, it's predicted that there will be 3.35 billion people visit a social network once a month, at least.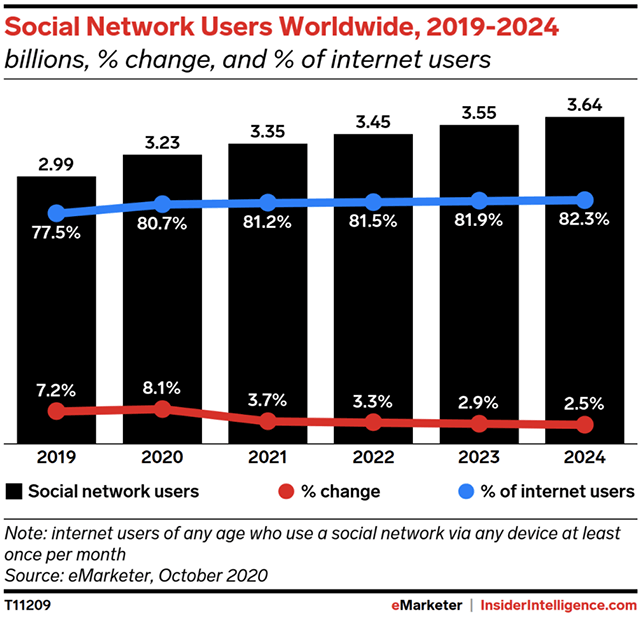 Social network users worldwide, 2019-2024 (Sources: eMarketer.com)
According to emarketer.com, there were appropriately 150 million more social network users globally than they had expected before the Covid-19 pandemic. The pandemic did boost the numbers of social media users all around the world when people stayed home for weeks. Twitter, Facebook, Snapchat, and Instagram all gained new users, though not all benefited equally from 2020's growth. 
Will Facebook still be the leading social network?
In 2020, Facebook was used by 59.0 percent of the world's social networking population. According to the report, this platform will continue to dominate social networking worldwide in the next years. 
By growing 22.9 percent of its user base, Instagram saw the biggest increase of any social media platform globally last year, pushing its total users above 1 billion for the very first time.
In the meantime, Snapchat also gained a rise of 16.1 percent global users and Twitter had its steady growth of 8.4 percent in 2020.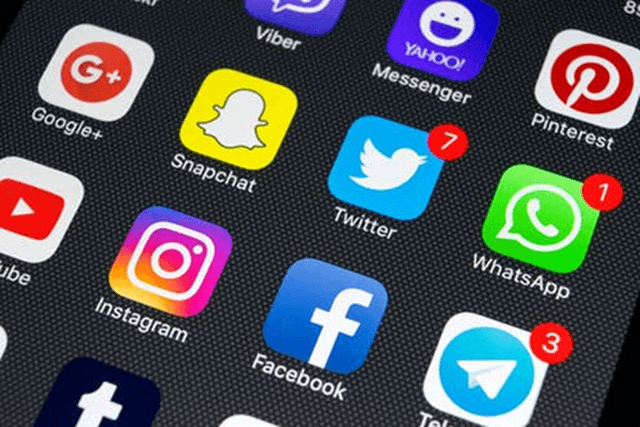 Twitter, Facebook, Snapchat, and Instagram all gained a significant number of new users in 2020
Which countries have the largest social media population in 2020?
By adding 58.3 million more users than in 2019, China still had the largest social media users by the end of last year. The second place went to India with more than 31.8 million new social network users in 2020. Due to this, Asia-Pacific still maintained its leading position with 1.89 billion people using social networks by the end of 2020.
Sources: 
emarketer.com/content/social-networks-experienced-pandemic-driven-boost-2020
emarketer.com/content/global-social-network-users-2020
businessinsider.com/global-social-network-users-report