Is 50 Mbps download speed good for Internet-based activities? [SOLVED]
May 13, 2022 - Views: 2192 Share
The truth is that we prefer a fast internet in digital era.
It permits us to do more online activities without lag.
So, is 50 Mbps download speed good for you?
With that speed, can we stream HD content and play heavy-graphic online games?
Find answers in this post!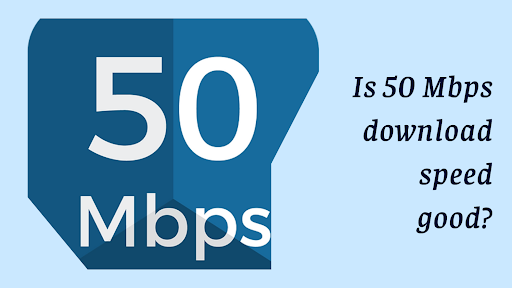 Is 50 Mbps download speed good?
What is an acceptable download speed?
Fast download speeds are necessary for your Internet experiences, no matter whether you use a wired connection or a wireless connection.
But what is a good download speed? 
Since every user of the Internet utilizes it differently, it seems hard to answer that question.
Those who merely use the Internet for simple tasks like checking emails, reading news, Google searches, etc do not need a fast Internet speed.
However, for those who frequently engage in bandwidth-intensive activities like downloading large files, 5 Mbps is never sufficient.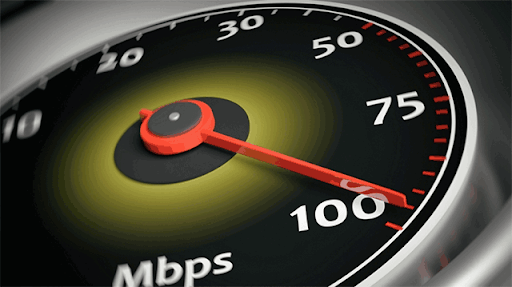 Many factors affect what a good download speed is
Instead, "an acceptable Internet download speed" is dependent on a wide range of variables.
The quantity of devices using the network and the kinds of activity are the two that are most important.
If you have several devices connected to your network, you will want additional speed and capacity.
However, as stated by the Federal Communications Commission (FCC), a good internet speed is at or above 25 Mbps.
How fast is 50 Mbps download speed?
As you can see, 50 Mbps is higher than the average speed, which is just 25 Mbps.
Still, it's a little slower than the national average Internet speed in the US in 2022 (119.03 Mbps, according to highspeedinternet.com).
You may still perform the most of your desired internet tasks, despite the slightly slower than average speed.
Daily tasks like web browsing, video calling, watching videos online, and playing multiplayer games, for instance, wouldn't present any issues.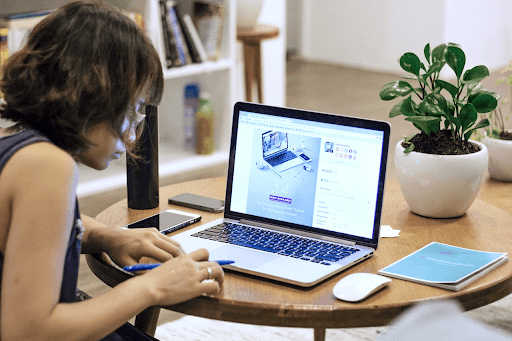 50 Mbps isn't too slow
However, if you're using numerous devices at once, things might start to slow down in some circumstances.
You wouldn't be able to stream ultra-HD video on multiple devices at once, for example.
For a more detailed explanation, keep reading!
What is 50 Mbps download speed good for?
Below are some online activities that you can enjoy with 3 Mbps download speed.
Let's see what they are!
Gaming
Is 50 Mbps download speed good for gaming? 
The answer is yes but you don't always need the download speed of 50 Mbps.
Depending on the type of online games you are playing, the download speed requirement is different.
Refer to this table:
| Game genres | Minimum download speed |
| --- | --- |
| First-person shooters (FPS) | 30 Mbps |
| Real-time strategy (RTS) | 3 Mbps |
| Role-playing games (RPG) | 2 Mbps |
| Massively Multiplayer Online Games (MMO) | 3.5 Mbps |
Well, with 50 Mbps download speed, you can choose to play FPS, RTS, RPG, or MMO and enjoy a smooth gameplay.
Streaming
Streaming has become more and more popular nowadays. 
Many people want to know if they can stream smoothly with a 50 Mbps download speed. 
If you think streaming requires high-speed internet such as 200 Mbps download speed or even higher, the fact is the inverse. 
Look at the following table to know the minimum download speed recommendations for streaming.
| Activities | Recommended speed |
| --- | --- |
| Streaming SD video (480p) | 3 Mbps |
| Streaming HD video (1080p) | 5 Mbps |
| Streaming 4K video (2160p) | 25 Mbps |
| Streaming music | 1–10 Mbps |
Data from reviews.org
As you can see, your 50 Mbps download speed is more than enough for streaming.
Still, note that these recommended rates are just estimates. 
And well, don't forget the fact that there might be other ones in your house using the network. 
If they are watching Netflix or playing PUBG while you are streaming, for example, you will need a higher download speed. 
45 Mbps download speed or 75 Mbps download speed can be sufficient.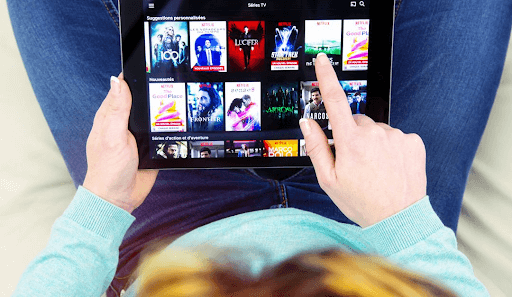 50 Mbps download speed is sufficient for streaming
Downloading
Here, we refer to how fast you can download a file with the speed of 50 Mbps.
You may download an entire audio album in roughly 14 seconds at a download speed of 50 Mbps. 
A movie in HD (1080p quality) will download around 11 minutes, while an ultra-HD movie would take about 53 minutes to download (4K quality).
Well, on a 50 Mbps connection, the following table lists the anticipated download times for various file types:
| Activities | File size | Download time at 50 Mbps speed |
| --- | --- | --- |
| Downloading a music album | 85 MB | 14 seconds |
| Downloading a 2 hour movie (SD quality) | 1 GB | 3 minutes  |
| Downloading a 2 hour movie (HD quality) | 4 GB | 11 minutes |
| Downloading a 2 hour movie (Ultra HD quality) | 20 GB | 53 minutes  |
| Downloading a PC or console game | 45 GB | 2 hours |
| Downloading a mobile application | 30 MB | 5 seconds |
| Downloading a high-quality photo | 2 MB | <1 second |
It's crucial to keep in mind that 50 Mbps stands for 50 Megabits per second while estimating the download time for another file.
Note that 8 Megabits are equal to one MegaByte. 
For this reason, it will take you 8 seconds and not 1 second to download a 50MB (50 MegaByte) file.
Other activities
50 Mbps download speed can be good enough for gaming and streaming, so how about other activities? 
What else can we do with around 40 Mbps download speed - 50 Mbps?
The answer lies below:
Browser the internet.

Send and receive emails.

Bank and pay all your online bills.

Run several small smart home devices.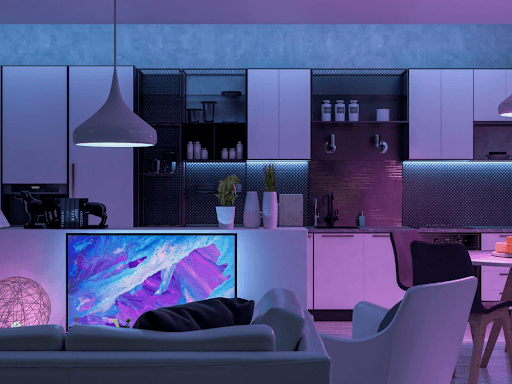 50 Mbps download speed is ideal for running some home devices
How much Mbps does your family need?
It's not easy to determine the exact number of Mbps you do need. 
To save money as well as have smooth online experiences, you need to consider these factors before registering an internet plan:
How many devices are connecting to your network?

What types of online activities often happen?

How many people use your internet?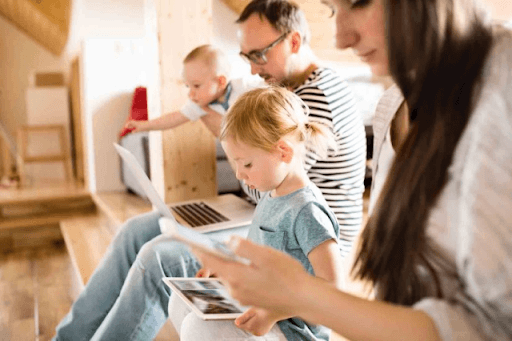 Consider several factors before registering an Internet plan
As discussed earlier, according to the FCC, a good download rate is 25 Mbps.
This ensures that several individuals on your Wi-Fi network have enough bandwidth while using various devices at the same time.
However, a speed of 100 Mbps is much better for larger households. 
In general, aim for download rates of 25 Mbps for each individual who uses your Wi-Fi. 
If you share a house with three other people, 68 Mbps download speed - 100 Mbps is ideal.
How do I know my download speed?
Yes, you need to know what your download speed is before deciding what to do with it.
Fortunately, there are many ways to check it.
However, we highly recommend you using online testing websites due to their simplicity and convenience.
With several clicks, you will find out your download, upload, and ping rate, which together reflect how good your Internet connectivity is.
Speedtest by Ookla, MySpeed, Speedofme,... are some popular choices.
Look at our instructions below to know how to use this helpful tool (Take MySpeed as an example):
Step 1: Visit the website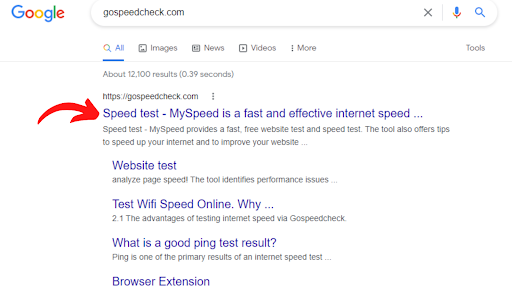 Access the website
Step 2: Click on the "GO" button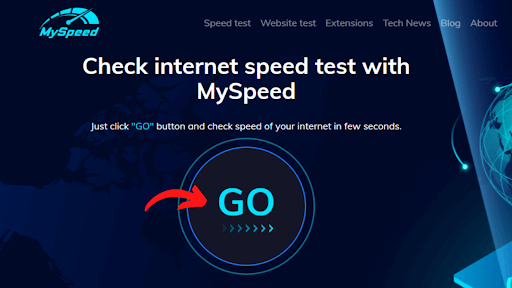 Click "GO"
Step 3: Wait to see the result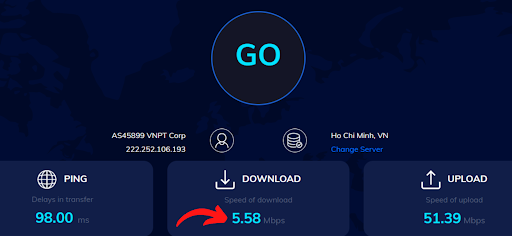 Check the result
As you can see, the download speed is 5.58 Mbps, which is quite slow.
In this case, you'll need to find ways to speed it up.
Luckily, we're here to help you.
To increase your download speed, you can try the following fixes:
Restart the device

Move closer to the router

Change the router's position

Change DNS settings

Limit the number of devices connect to your network

Download one file at a time

Clear your cache

Use a wired connection

Contact your Internet service provider (ISP)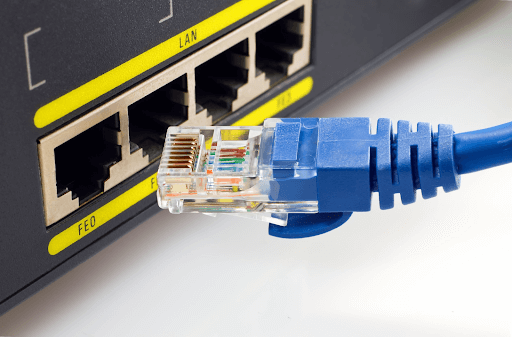 You can try Ethernet cable to improve download speed
Internet Providers 50 Mbps Plans
If you are looking an Internet provider that comes with a 50 Mbps plan, consider one among these:
| Provider | Price |
| --- | --- |
| Xfinity | $20-$40/mo |
| AT&T | $45-$55/mo |
| Verizon | $45-$60/mo |
| CenturyLink | $50/mo |
| Cox | $39.99/mo |
If you want a budget-friendly choice, go for Xfinity, which ranges from $20 to $40 per month.
If you like any provider out of this list, just go on!
Frequently Asked Questions (FAQs)
Is 50 Mbps download speed enough for Netflix?
Netflix's 4K, "ultra HD" version requires 25 Mbps of bandwidth to stream.
Therefore, even though you and one other person might theoretically stream in 4K at the same time, there may be some difficulties.
Additionally, two 4K streams are no longer viable if there are any other internet-related network operations active.
The 720p (standard HD) stream will be a little simpler.
Just 5 Mbps is needed, you could, if you wanted to, run up to 10 streams concurrently.
How many devices can 50 Mbps download speed handle?
In general, a download speed of 50 Mbps is good for 5 - 7 devices and 2 to 4 people.
If you want to run on up to 10 devices, go for 100 Mbps.
A 100 Mbps connection would provide adequate coverage for the majority of families.
What is the ideal router for 50 Mbps?
In practice, the majority of routers can easily manage 50 Mbps.
Just check to see if the router has enough range for your house.
If it isn't, you may always upgrade it or get a Wi-Fi extender.