Instagram has a new Stories interface on desktops
Feb 12, 2021 - Views: 579 Share
Instagram is adding a new design for its Stories feature on the desktop to make things more immersive and easier to navigate.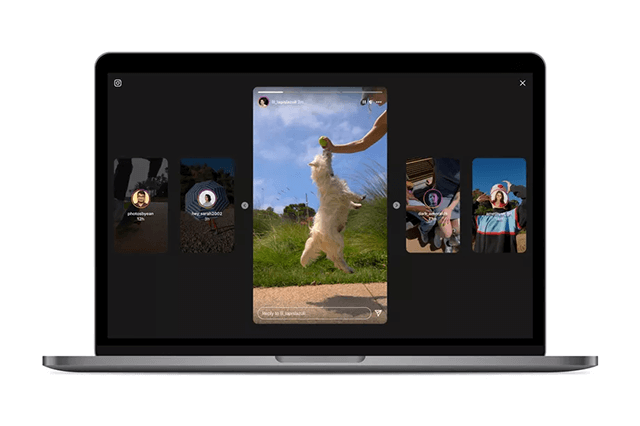 Instagram's new Stories interface on desktops
Instagram is rolling out a new look for Stories on the desktop. The platform started the redesign in earlier January 2021, and it will soon be available for every user. 
The new design makes Stories feature more immersive
With the new interface, the Instagram Stories feature opens up to display a carousel of videos, allowing viewers to preview what has cued up next together with the content that just played. 
From this new interface, users can click on any story they want to watch. Instagram says that this new design should help things become more immersive and also easier to navigate than the previous one.
This is not a significant change, but it really helps round out the desktop feature as well as makes it more attractive to use, especially when users are on their PCs more frequently while working from home. In fact, for the most part, the Facebook-owned platform has left its Stories unchanged for years. 
See also: Check WiFi Speed: Top reasons for slow WiFi connection
Sources: 
theverge.com/2021/1/27/22252611/instagram-stories-desktop-interface-update
engadget.com/instagram-stories-desktop-redesign-rollout-201800269.html