Learn how to increase wifi speed 54 Mbps without changing the ISP plan
Sep 28, 2022 - Views: 412 Share
Do you want to learn how to increase WiFi speed 54 Mbps without paying extra money? If so, you need to read this article. We will guide you through every step to achieve a better internet connection.
Is that thing possible? Yes, but you need to find your maximum achievable download speed first.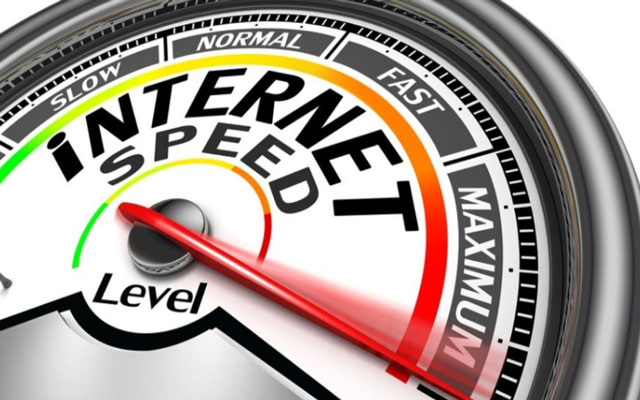 Want better internet speed?
Is your actual speed similar to the one on the ISP's plan?
You should know that your internet speed is not a fixed number. Your actual internet speed can be much lower than the number on your ISP's contract. There are many reasons for an internet speed descend, such as:
Conflicts in your network

Wrong network settings

Wrong WiFi router placement

Broken devices

The distance between you and the server.
Therefore, you need to know your actual and internet speeds on your ISP's plan. To measure your actual speed, you need an internet speed tester. Countless apps provide speed test services, and you can easily find one on Google, Apple Store, or Play Store.
If your actual speed is similar to the one on the ISP's plan, you can not upgrade it without paying extra money. However, if your actual speed is much lower, there is room for an upgrade.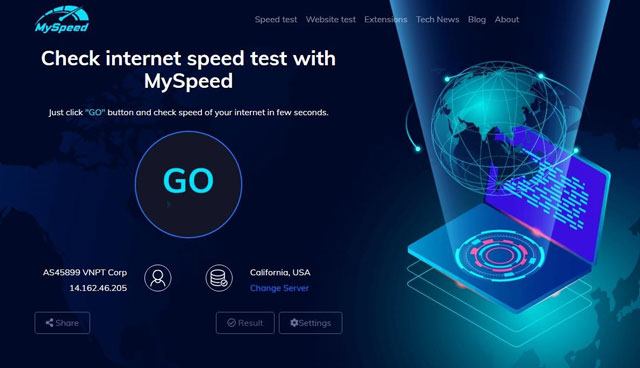 MySpeed - Free internet speed test tool
How to make WiFi faster by changing devices' settings?
Depending on your devices, you can change the settings to achieve a better speed. You can tweak your phone settings a little bit or optimize/upgrade your router. We will start with the most straightforward method: Restart your connection.
Turn off WiFi and then turn it back on
"Have you tried turning it off and on again?"
That's the question that EVERY technical staff will ask you when you need to fix something. Of course, there are some reasons for that question. 
In this case, turning off WiFi and turning it back on will make your device (smartphone or laptop) establish a new connection to the network. Therefore, it will have a unique IP address and reset the settings to default. Just by doing so, your internet speed is better already.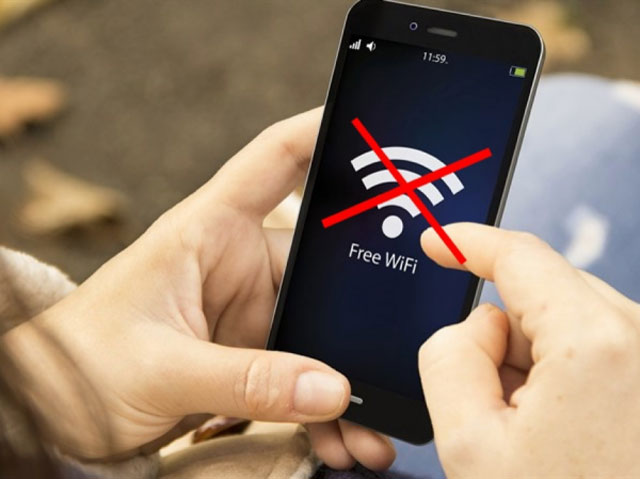 Turning WiFi off and on
Forget the WiFi network and connect to it again
The way to forget a WiFi network varies on your device. It's different in Windows, Mac OS, iOS, and Android. Therefore, you should find the right guide for you on Google or other search engines.
This method is the same as turning WiFi off and on but more intensive. It will establish a new connection to the network and remove bugs in the previous session.
Optimizing or upgrading your router
To have healthy WiFi, you should optimize your router settings and position. It may consist of easy methods like restarting the router, or it can be more complex such as changing its setting through a web browser.
Changing WiFi frequency band to 5 GHz (On smartphone)
Nowadays, almost every smartphone can run on the 5 GHz frequency band. However, the routers are still mixed between 2.5 GHz and 5 GHz. You should change the frequency band to 5 GHz if possible, and it will help you achieve a better internet speed.
Sadly, the way changing these settings is different from other devices, and you need to find the right one for you on Google. In this article, we will only show how to change it on Android smartphones. Follow those steps to make your phone connect to the 5 GHz frequency band automatically:
Open settings

Select Wifi > Options.

Tap on Advanced.

Search for "WiFi frequency band," then choose Auto in the options list.
If you want to know how to increase WiFi range in android mobile, this is also a solution to fix the narrow connection range.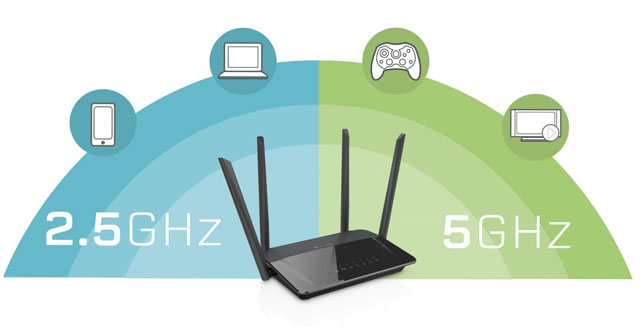 2.5 GHz vs 5 GHZ frequency band
Change frequency band setting (Windows 10)
As mentioned above, routers are still mixed between 2.5 GHz and 5 GHz WiFi frequency bands. Some routers can run on the 5 GHz frequency band; however, its default setting may be 2.5 GHz. You need to access router settings via a web browser to change them.
In Windows 10, you can follow these steps to access router settings:
Go to Settings > Network & Internet > Status > View hardware and connection properties.

Choose Ethernet or WiFi

Look for the Default Gateway setting to find your router's IP address.

After that, type your router's IP address on your browser's address bar.

Throw away your dusty router
Upgrade your router
If your router uses the IEEE 802.11g-2003 standard, you can achieve a maximum speed of 54 Mbps. In this case, you have to upgrade your router (or buy a new one). If your house is large, you should find a decent router to cover the whole area. 
Do not buy the cheapest router at the store. It will always give you an unstable connection and lower internet speed.
You should consider that internet speed is also a factor that affects your device's performance. If you want to learn how to make iPad faster on WiFi, you should first know how to optimize your WiFi network.
Conclusion
That's how to increase WiFi speed 54 Mbps. Can you get a better internet speed when applying these tips? If this guide helped you, please share it with your friends and give us a recommendation.