Lag? Here's How to Fix High Ping on Wifi With 5 Most Practical Tips
Jan 11, 2022 - Views: 4039 Share
Constantly experiencing high ping while playing your favorite game?
This post is just right for you.
We'll list down several common causes of high ping and useful tips on how to fix high ping on wifi to bring back sanity to your gaming.
What is ping?
Ping (aka latency) refers to how fast your computer gets a response after it has sent out a request. 
A low ping implies a more responsive reaction, particularly in applications where timing is everything. 
Ping is measured in milliseconds (ms).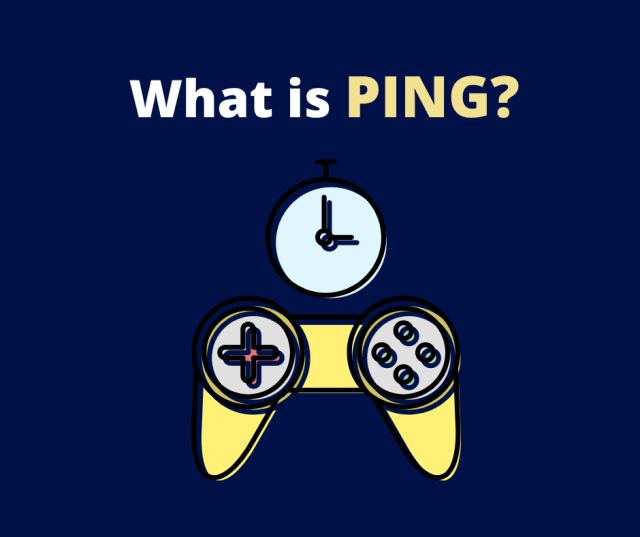 What is ping rate?
Ping matters most to online gaming. 
If you have a ping rate of over 150 ms, you will definitely encounter noticeable lag. 
High ping also affects gameplay, graphics, and your ability to stream content to Twitch.
 Anything under 50 ms is desirable for professional gamers.
Why is my ping so high?
Experience lag as a result of high ping? 
Well, it's such a nightmare for you, an avid gamer.  
You probably ask yourself "why is my ping so high all of a sudden?" 
Though you have a faster internet connection, it doesn't mean you can transfer data fast. 
There is a host of factors that make your network connection unreliable. And an unreliable Internet connection will result in high ping.
Here are some common causes of high ping:
Weak/ unreliable network connection.

Applications running in the background are hogging up bandwidth.

Your router's position and its firmware.

Too many devices are connected to your network.

Internet service provider
Why is my internet ping so high
Those causes of latency are also the answer to questions like why is my discord ping so high, why is my ping so high in valorant, why is my csgo ping so high, why is my ping so high in fortnite.
You've known what causes your ping to be high. Now take a look at a few tips on how to stop ping spikes wifi.
How to fix high ping on wifi in 3 steps
The first step in resolving high ping is to optimize your internet connection speed, as this is what most commonly affects pings. 
Examine the procedures below to strengthen your home's network connection. 
This will assist you in determining whether your high ping is caused by your network connection or by something directly related to your gaming setup.
1. Run a computer maintenance checklist
Conducting a computer maintenance checklist can help your device run faster and communicate more clearly with a gaming router.
Because our computers do not receive adequate ventilation, even dust that has accumulated over time can cause overheating.
The behavior also indicates whether or not your ethernet wires are up to date. Ethernet cables are classified into Cat 3 to Cat 8. 
The higher the category, the more bandwidth, and transmission speed you will have.
Outdated cables may be incapable of handling speeds more than 100 Mbps.
Related: How to reduce ping on ps4
Lower ping on wifi
2: Run a router maintenance
Our routers serve as the backbone of our internet access. Ping spikes may be caused by an out-of-date router. 
Consider the following router maintenance suggestions:
Put your router in an open space: Objects, including walls, can interfere with our wireless internet connections. 
Check to see if your router is in an open location and adjust it if necessary. 
Make sure there are as few obstacles as possible between the router and the places where you require the best internet speed and reliability.
Clear your router's cache: Your computer router's "cache" is a part of memory dedicated to storing instructions. 
If an error is inadvertently kept in this cache, it may cause your router to disconnect your Internet connection entirely. 
Perform a hard reset on your router to completely erase cookies and give your device a fresh start.
Update your router's firmware: Firmware upgrades correct bugs and improve technologies, resulting in a better overall Wi-Fi experience and lower ping.
Other tips on how to reduce ping on wifi
3: Run an internet speed test
Conducting an internet speed test to see whether your ping is being affected by your internet connection.
It also aids in assessing whether your bandwidth is overburdened. 
Every online game requires a certain amount of internet bandwidth. So, unless you match that requirement, optimizing something is pointless.
Upgrade your router
Old routers can have an impact on the strength, speed, and reliability of your connection. 
So, if you want to boost wifi coverage, try upgrading to a better router. 
You can prioritize internet traffic on your console for the best gaming experience if you utilize a gaming-optimized router with Quality of Service (QoS).
Connect to your network via ethernet cable
When it comes to online gaming, a wired connection is usually favorable. 
Since WiFi connection is susceptible to some interferences such as electronic gadgets, walls, floor, etc. 
So the best tip on how to improve ping is to straightforwardly connect your computer to your network using an ethernet cable.
This kills a wide range of impedances and guarantees you get the best accessible speed.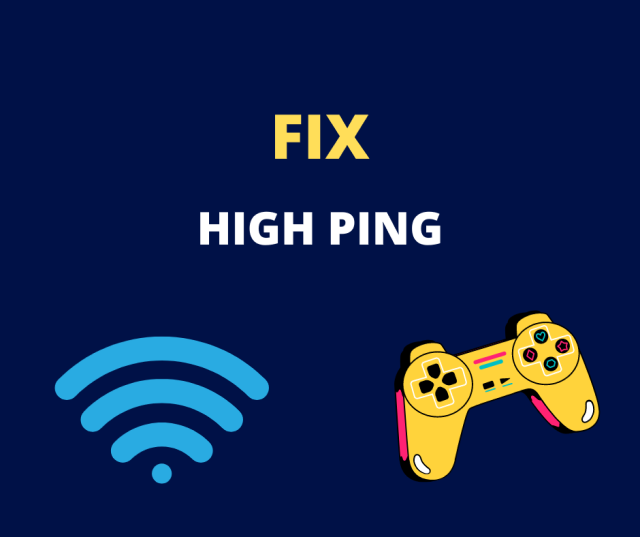 How to fix high ping on wifi
Remove bandwidth hogs
If you're using your WiFi while you playing games, I would recommend turning WiFi off on every one of the gadgets that can be connected to the network. 
Another application or gadget on your connection can make the ping spike as they will eat up the bandwidth. 
So to lower ping, consider turning off WIFI.
Connect to the right server
The delay can be caused by the distance between your location and the server. 
The further you are from the server, the higher your ping will be. 
So how to reduce ping time? 
You should find the closet server and create an account there. 
Luckily, game servers are typically named by their geographic area, so it's not difficult to track down the nearest one. 
You can likewise contact the game's player support group to find support with relocating your record.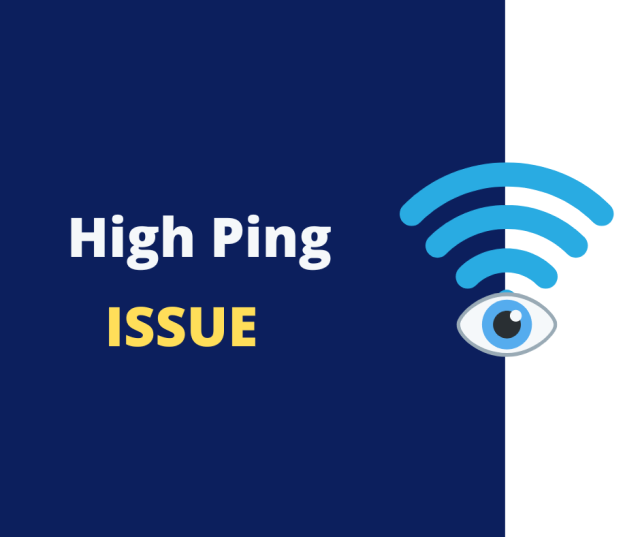 How to improve ping on PC
Disable Windows Auto-Updates
Windows may update itself without your consent, thus updates may be happening in the background as you play a game. 
Because you are unable to interrupt the already-started update, you may have a poor online gaming experience owing to excessive ping.
Use a ping booster
One of the most practical tips on how to reduce ping is to use a ping enhancer. 
A great tool for Windows clients is PingEnhancer which fundamentally builds the recurrence of TCP bundle affirmation that improves ping a little.
Use a gaming VPN
How to improve my ping? You wonder.
Albeit a VPN typically eases back the internet connection, it can likewise assist with making the connection clean. 
There is a possibility your ISP may be throttling your connection or rerouting you through the crowded network. 
All things considered, you can attempt a gaming VPN. It is reported users improve 70% ping using a gaming VPN.
Also, you can apply these ways If you're looking for how to reduce ping in csgo, how to improve ping in overwatch, or how to reduce ping in league of legends.
Contact your internet service provider
If you are unable to resolve the lag in your video game, it may be time to seek professional assistance. 
In order to decrease lag in video games, contact your internet service provider for advanced troubleshooting recommendations.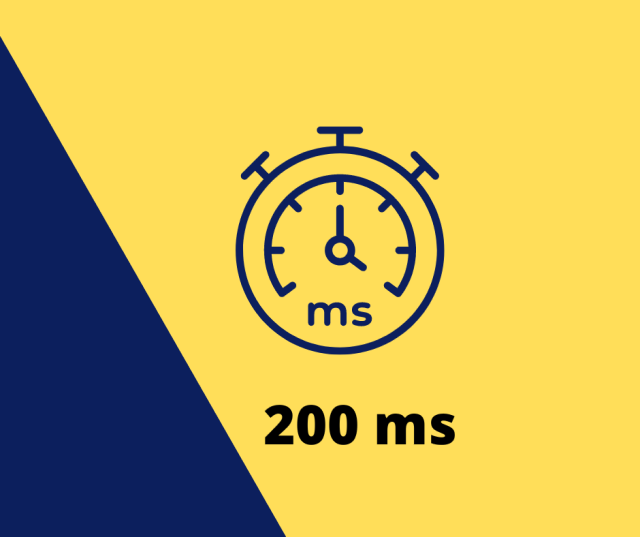 Reduce ping on wifi
Frequently Asked Questions (FAQs)
Ping is the time it takes for data to be transmitted and returned from one computer to another.
Why is my ping high with good Internet?
If you get high pings on a regular basis, it could be a routine network issue.
Examine the number of devices that are linked in the morning and at night.
At these times, other devices are most likely consuming the network.
A huge number of devices overload your router, increasing ping responses.
As all VPNs transmit your internet traffic through a remote proxy server, they are unlikely to reduce ping or lag times.
The bottom line
No one wants to experience lag and you are probably not an exception.
Thankfully, just following those simple ways above can make a big improvement in your ping. Try them out!