How to check your ping with CMD? Detailed & Easy guide for every user
Sep 15, 2020 - Views: 13912 Share
Do you know How to check your ping with cmd? It's not difficult as you think. Learn about How to test ping in cmd detailedly in this post. You'll be surprised when getting ping results in 2 super easy steps. Besides, some effective ping improvements are disclosed to help you have a smooth online experience. Let's jump right in!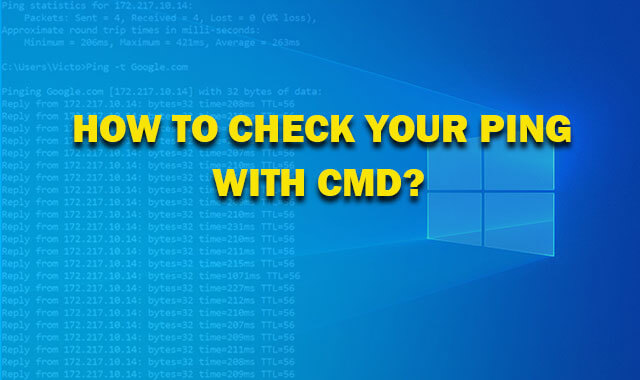 How to check ping in cmd continuously?
How to check ping with CMD?
The command prompt, sometimes known as CMD, is the command-line interpreter used by Windows operating systems.
The command prompt is a native program of the Windows operating system that allows users to conduct actions by typing commands.
You may communicate directly with the operating system via the command shell.
Consider the command prompt to be an interpreter that receives instructions or user input and converts it to machine language.
These instructions are preset and carry out a specified function. Also, they can be combined to conduct a sequence of tasks.
The ping command uses ping to check internet connection between two computers, called source and destination. It transmits an ICMP, or Internet Control Message Protocol, to the target system and waits for a packet response.
How to check ping with cmd? Is it easy to conduct a ping test in cmd? Those are common questions related to how to run a ping test. The simple steps below will turn you into a PRO guy when testing ping in seconds. Let's get started!
How to check ping in cmd: Step-by-step guide
Step 1: In Windows operating systems, click the magnifying glass icon in the right corner of the screen to open up the search bar box. Typing CMD command prompt and hit enter.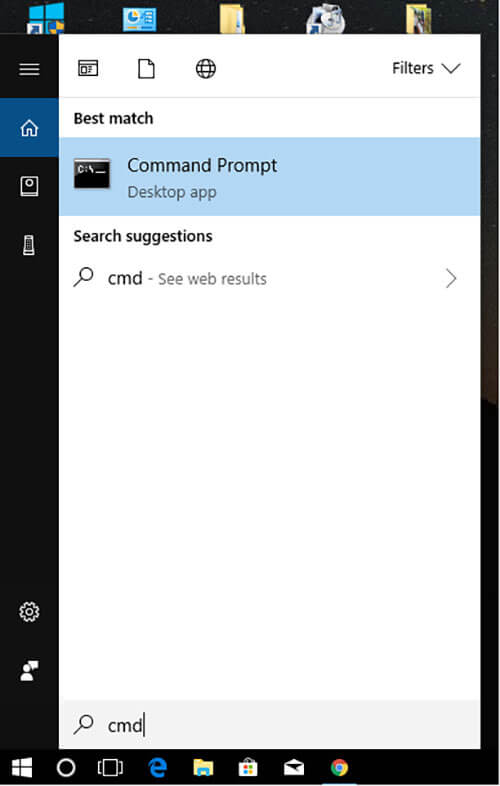 CMD command prompt 
Step 2: Write the following correctly: "ping + IP address" (remove the quotes) and press enter. For example, type "ping google.com"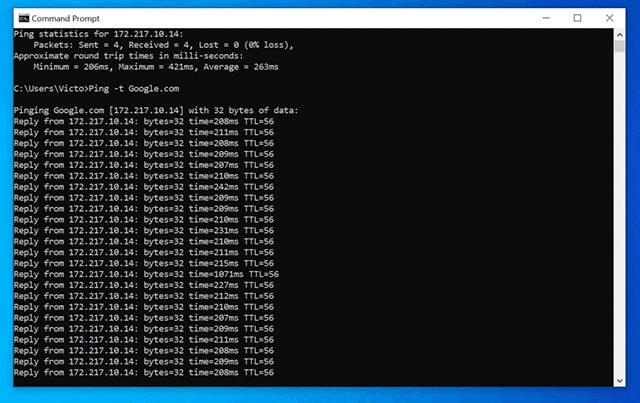 You will get results of ping in a blink of an eye. The results contain packet loss, a packet sent, TTL, average ping, etc. What are they? Keep reading to learn how to read ping results.
How to read ping results?
The most basic purpose of the ping command is to confirm the network connection between two hosts. Ping delivers an ICMP echo request and expects an ICMP echo reply response.
To understand ping results, you will need to know these metrics:
Bytes = 32: how many packets when sending is 32 bytes.
Time: the timeout (delay) of the packet.
TTL (Time to Live): if the operating system is Windows, the largest TTL is 128, Linux, Unix operating system, and the maximum TTL is 64. Each time passing through a router, the TTL will be subtracted 1. From the ping command prompt window, You can know what most operating systems that host is running, and through how many routers.
Lost: If this value is 0, your bandwidth will not be squeezed by the carrier.
Request timed out: This signifies that the ping test took longer than the 4-second limit. This might be due to network congestion, a firewall configured to block certain traffic, faulty cables or ports, or a combination of factors.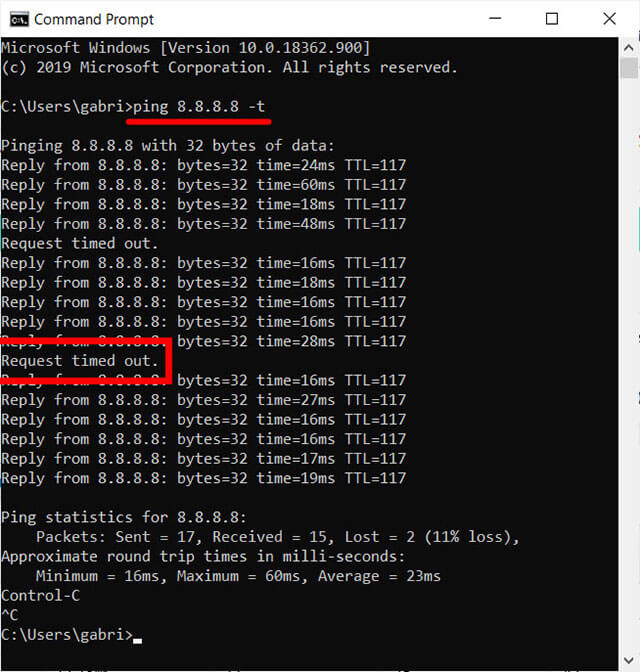 Request timed out
Another way: MySpeed
There is not only one way how to check ping using cmd is just one of the easiest ways.
You are also able to learn how to check internet ping in other fast and quick ways such as using a ping speed test.
These speed tests are both online and offline tools.
However, internet users often prefer online versions in order to check the whole network connection performance.
The speed results are displayed based on 3 basic measurements:
| | |
| --- | --- |
| Ping Rate (ms) | The time it takes for a data packet to send information to a client or receive a response. |
| Download Speed (Mbps) | How fast you can download files, data, or anything on the internet |
| Upload speed (Mbps) | How fast you send data from your computer to the other server or another computer. |
With the results of these 3 parameters, you can know your network whether good or not.
You have tons of options for reliable tools, both free and paid.
However,
If you want to try out a free but powerful tool, MySpeed is your great choice.
Follow the step-by-step guide to check ping with MySpeed:
Step 1: You visit https://gospeedcheck.com/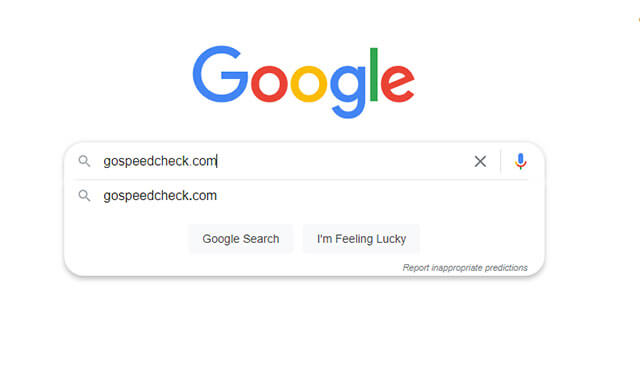 Visit the website MySpeed
Step 2: Press GO to start testing.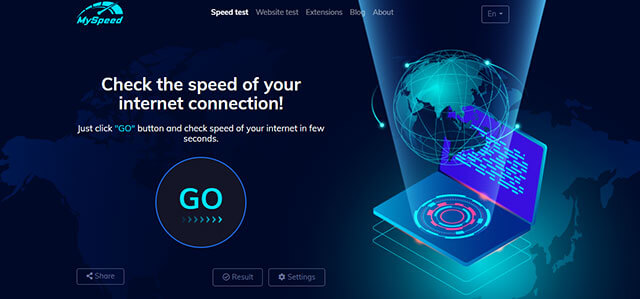 Internet speed test - MySpeed
Step 3: Then the software will process and test the response time first and then the download and upload speed.
After the test is complete, it will return the final result of the 3 parameters.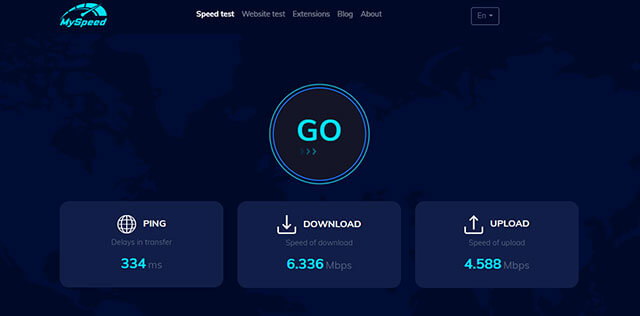 With just 3 simple steps, you can run the speed check network connection test to check internet speed.
How to check ping in pubg or Warzone or any other online games?
Well,
Maybe you don't need to find out how to check pings or how to check ping cmd
Just visit an online speed check and run several tests.
How to lower your ping?
After knowing how to check ping, what about your testing results?
If the speed of the 3 parameters is as fast as promised, it will be perfect.
If not, you can try to take these below actions in order to lower your ping and get a better online experience.
Update firmware for the router
Upgrade internet packet
Chang your router location
Turn off unnecessary connections
Choose a local server
Update firmware for the router
First of all, updating your route will help fix old firmware errors and keep your router running at its best.
To update the firmware of the router, it's very simple, you just need to search Google to find out how to guide you.
Different router brands will have their own methods of updating, so when searching you should include the name of the router you are using.
Updating the router expands the ability of internet transferring.
Consequently, you can have a good internet experience with low ping at different places in your house even not closer to the router.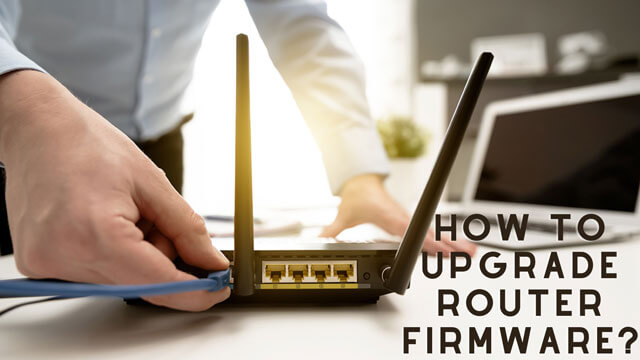 Upgrade your router firmware
Internet package upgrade
Upgrading internet speed is a must when the demand for your family increases more than before due to work and study at home.
The current packages are really not enough to meet the needs,
So it is important to upgrade the internet plan to make your wifi more smoothly, to meet the current usage needs.
For example, you are paying money for 50Mbps monthly for 2 members.
However, in the Covid pandemic, people work and study remotely.
Two kids must study at home.
Therefore, you need to change the internet package to 100 or 120 Mbps to ensure stable speed for online working and study.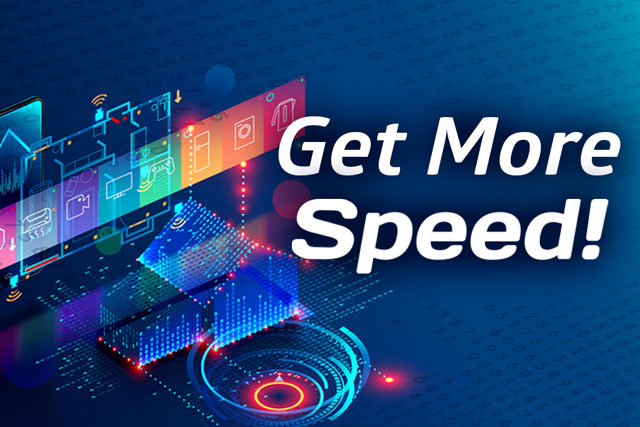 You should upgrade your internet plan if you often experience high ping and lag
Change router location
The location of the router will also have a little effect on the wireless network of your network.
Doors and walls can sometimes affect internet transfer.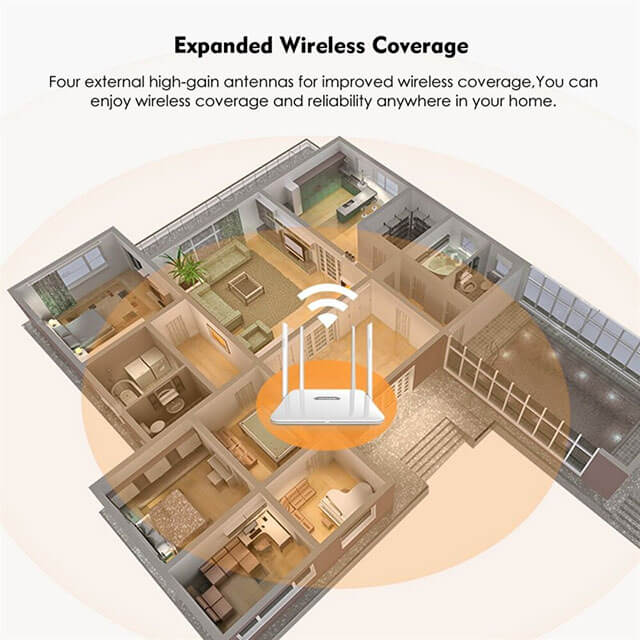 Change the location of the router indoors
Therefore, you should keep the wifi in the middle of the house and there are few obstructions
Because this is the best location so that every location in your house can get the best wifi.
The router should also be kept away from TV electronics, refrigerators, and metal objects that will contaminate your wifi.
Buy more devices to increase wifi such as a WIFI extender
Buying more wifi transmitters is essential if your house has a large area and many floors. You can use wifi hotspots to create more wifi hotspots indoors.
WIFI extender is also one of the effective solutions to speed up internet connection.
Some wifi extenders you can consider installing are
TP-Link RE220 WiFi Extender,
Netgear WiFi Range Extender EX3700,
Linksys RE6350,
D-Link DAP-1620….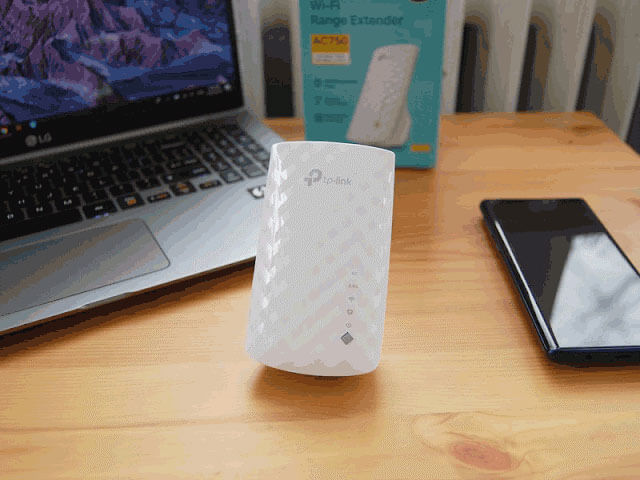 TP-Link RE220 WiFi Extender
For instance, D-Link DAP-1620 has an average speed of 104Mbps in the bedroom during evening hours.
It allows users to stream HD video, browse the web and make video calls on the extender's network without any issue.
However,
Network speeds were inconsistent though and much slower in daytime hours, with a bigger dropoff than TP-Link (cnet.com).
Turn off unnecessary connections
There are too many users that can slow down your Internet as well as raise your ping
 And so can many devices.
If you are watching streaming movies on Netflix on your smart TV,
but your phones, tablets, and computers are also running and connected to the Internet,
This may interfere with the speed of your connection.
So,
Turn off anything you don't use to free up some of that internet speed.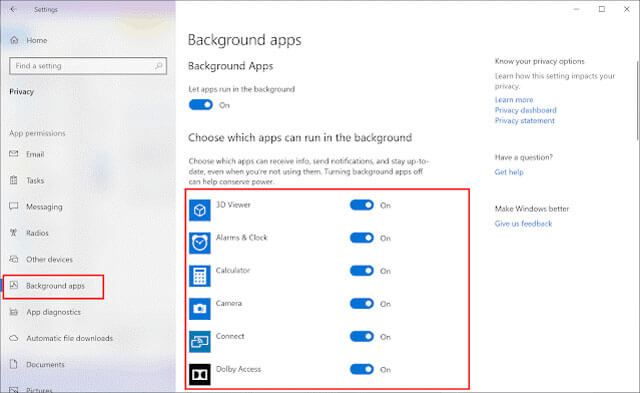 Stop apps from running in the background
Select a local server
The closer the server location you select, the shorter time the server will take to record your actions.
Therefore,
If the server you're accessing is physically far distant from your device, your ping will be higher.
Some apps, such as games, require you to select a server that is closest to you for a better ping;
Try that option.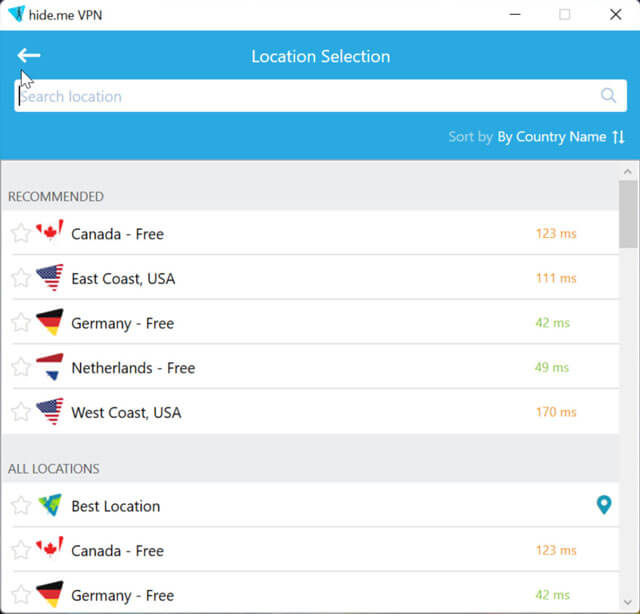 Select the closest server to get a low ping rate
Frequently Asked Questions (FAQs)
Here are some questions collected while discovering the answer to how to test ping in cmd
That might be your wonder you are getting, let's check it out!
1. Why we should use the ping command?
CMD is a Command Prompt command that is used to test the source computer's ability to contact a specified target machine.
It's a straightforward method of determining whether a computer can connect with another computer or network device.
Through the results, you are able to know potential causes and troubleshoot your network.
2. What is the ping IP command?
The ping IP command transmits data packets to a given IP address on a network and then returns the time it took to transmit that data and receive a response.
It's a useful tool for quickly testing various locations on your network.
Final words
Now, you have already known how to check your ping with cmd in a blink of an eye.
Besides, some effective ways to improve your ping are disclosed detailedly.
If you're having any questions related to this topic, don't hesitate, please leave a comment.
Stay tuned to MySpeed for further interesting information.