How to check the speed of my computer? Is your connection good enough?
Sep 04, 2022 - Views: 780 Share
How to check the speed of my computer? Have you ever questioned whether your Internet connection is fast or slow? Have you ever had a computer sluggish to connect to the internet and annoying to use? Let's have a look at how to test the speed of your computer. This is a simple process.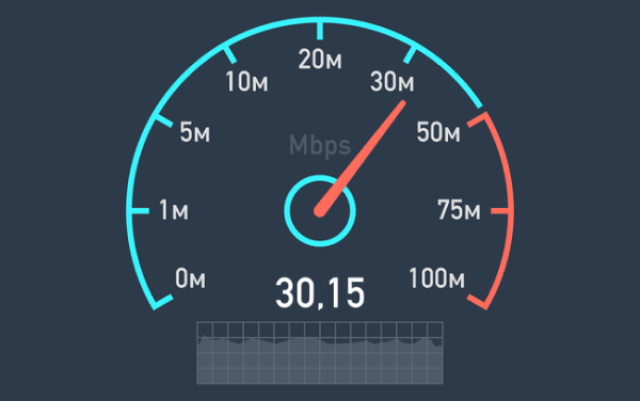 Check the speed of computer
Internet speed test: How to check the speed of my computer?
Do you know what your computer's current internet speed is? The only way to know whether you're getting the internet speed your provider commits is to take an independent internet speed test. The Internet speed test guide will assist you in determining the speed of your computer's connection.
If you are wondering "How to check the speed of my computer?", let's run a test to see the internet speed of your computer. There is a list of helpful tools to help you do this. Don't worry, these tools work on all devices.
MySpeed internet speed test.
With a variety of advanced features, MySpeed allows you to test your computer's internet speed anywhere, at any time.

MySpeed's key features
With only one click and a few seconds, you can receive results of Upload speed test, Download speed test, Ping speed test, the parameters of your network connection will be clearly presented.
In addition, MySpeed provides consumers with useful information, like ways to enhance connection performance and internet troubleshooting suggestions.

MySpeed's results
Optimum online internet speed test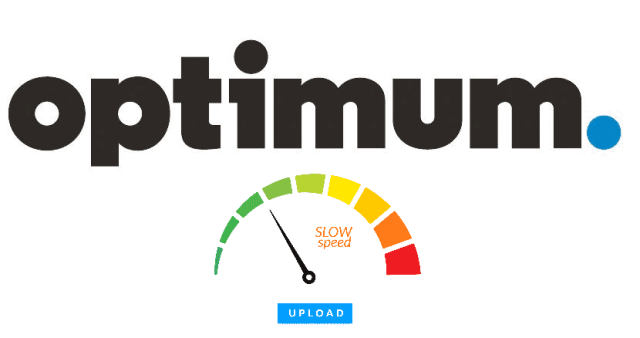 Optimum online internet speed test
How the Optimum speed test works.
An internet speed test shows the speed of your internet connection from your internet service provider. The Optimum internet speed test determines what the average internet speed is. This provides the most accurate depiction of your current speeds.
How fast should my Optimum internet speed be?
Your internet speed should be at least 80% of your provider's advertised speed. Consider rebooting or relocating your router if you aren't getting that speed. If your internet speeds are still inadequate, try upgrading or switching to a different plan.
Also read: Google Stadia internet speed test.
How to see your Wi-Fi speed on a computer?
On a Mac, you hold the Option key then click on the Wi-Fi icon at the top right area on the screen. A menu will appear. Under the current Wi-Fi network, it shows a host of information about the current connection. They include the IP addresses, MAC address, the Wi-Fi standard and the connection speed which is shown as Tx Rate.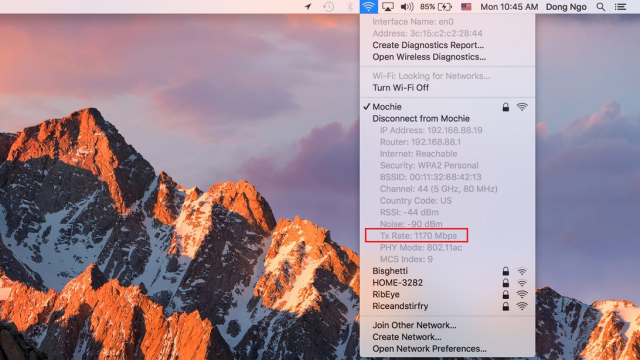 Check Wi-Fi speed on a MAC
On a Windows computer, open Settings to Check Wi-Fi Network Adapter Speed:
Press the Win + X hotkey and click on the Settings option.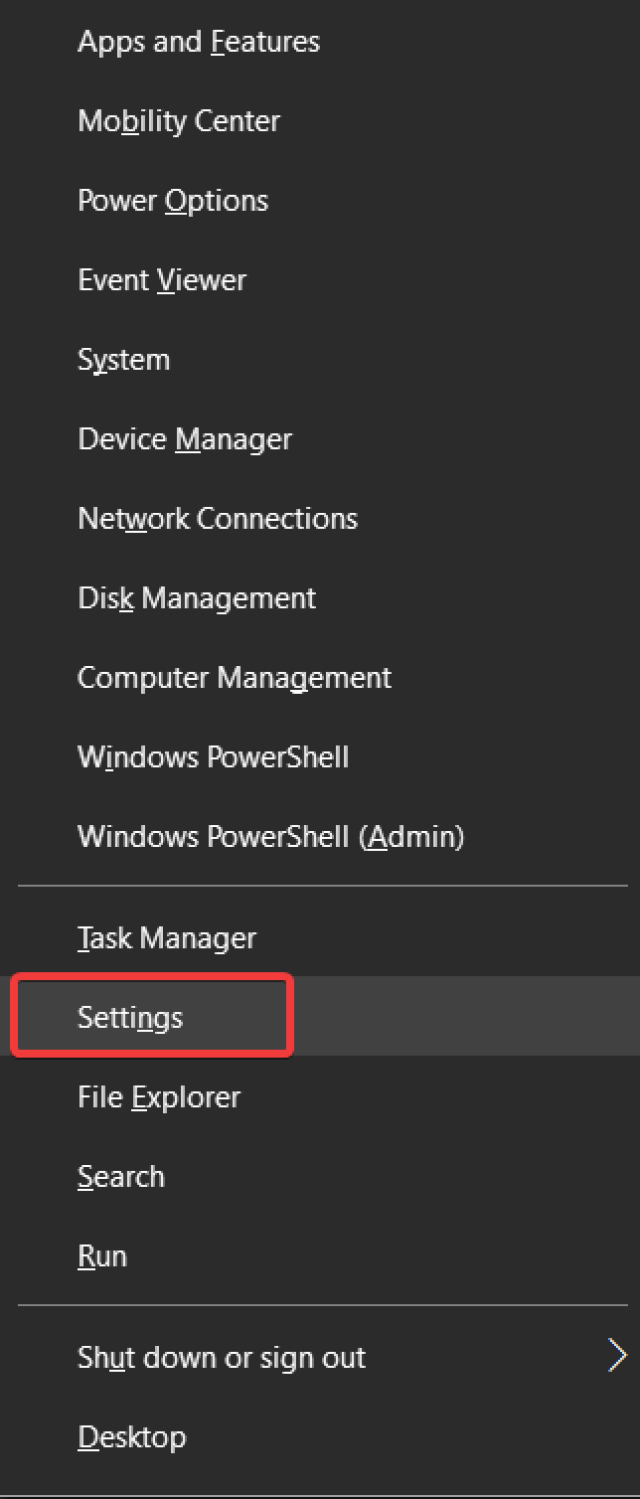 In the Settings app, go to the Network & Internet section.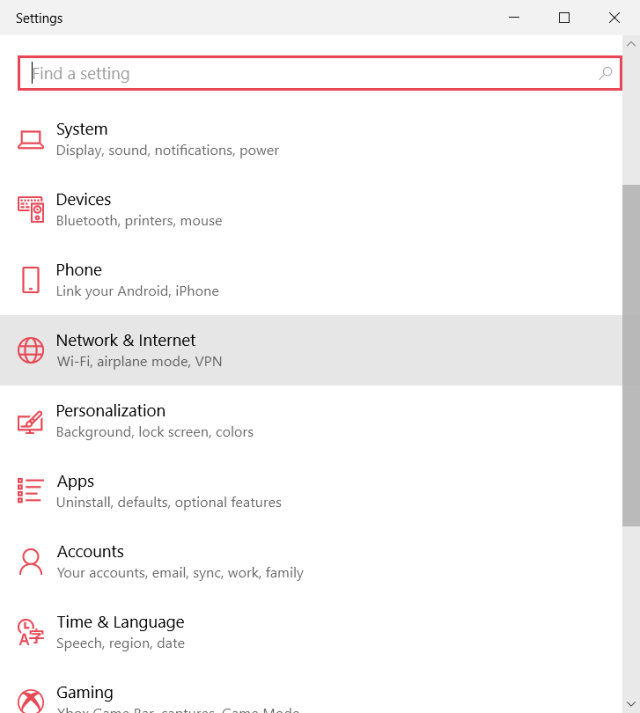 Go to the Status tab.
Select the Properties option.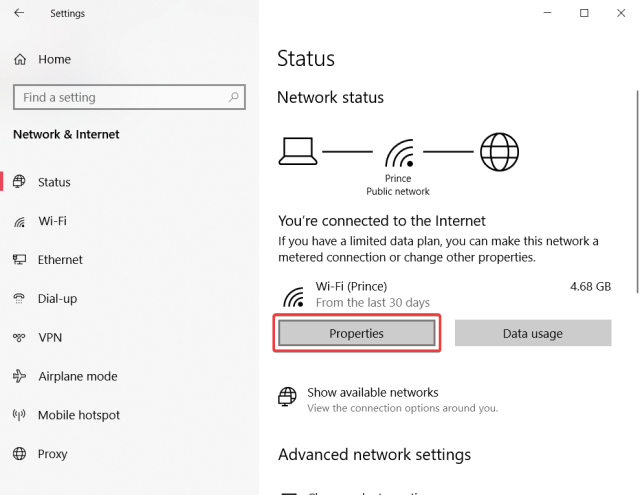 Scroll down to see Wi-Fi characteristics on the next screen. The Link Speed (Receive/Transmit) section displays the speed of your Wi-Fi adapter.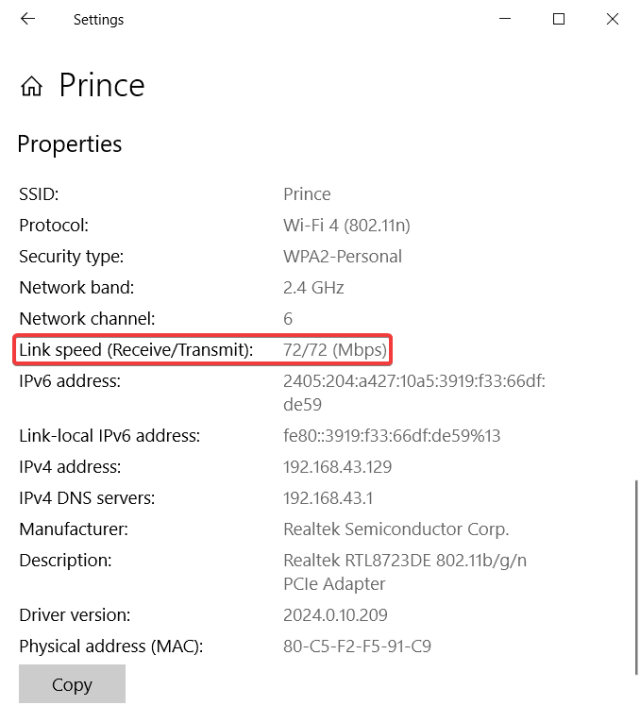 On the other hand, there are many internet speed test free tools to try like AT&T mobile internet speed test, Ookla Speedtest...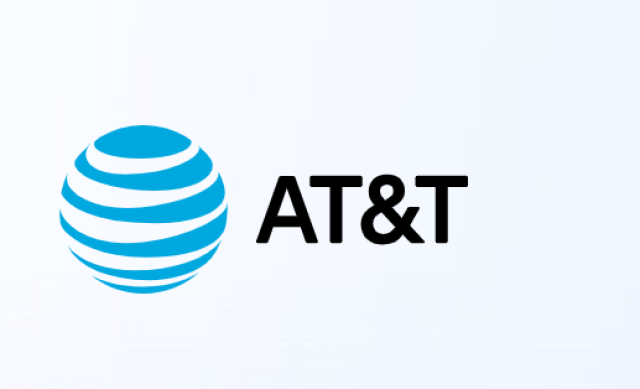 AT&T mobile internet speed test
 
Tips for a more accurate internet speed test
In order for the internet speed test to provide accurate results, the following steps must be followed: disconnect all other internet-connected devices such as smartphones, tablets, smart TVs, Wi-Fi equipped cameras, and other devices linked to your Wi-Fi network, close any programs or websites on your computer that may be using bandwidth.
Last but not least, always restart your device before testing. This has the potential to affect the accuracy of your internet speed test. It may seem unusual to restart your computer, but portions of the test rely on your hardware to function properly.