How to check internet speed on Mac? What does good Internet speed mean
Aug 29, 2022 - Views: 516 Share
How to check internet speed on Mac? Your Mac's connection to the rest of the world is the Internet, and you'll need a fast connection to download movies, participate in video chats, play games, and even work online. Your Internet connection, however, could appear to be in severe need of a speed boost at times - but what can you do to ensure the greatest possible experience? We've put up a list of simple methods to check and boost your internet speed. Let's get started.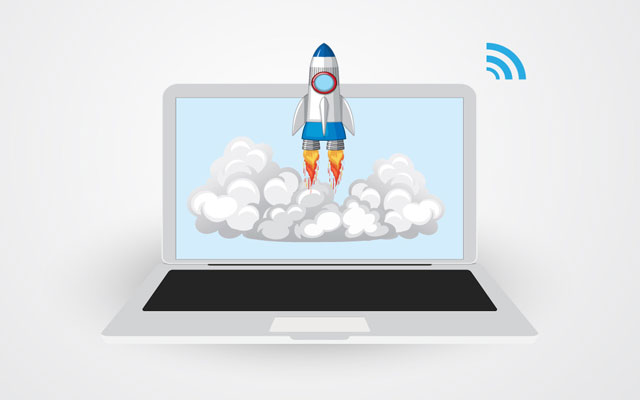 How to check internet speed on Mac?
What is a good Internet speed?
Let's take a look at the ideal speeds for your connection before we figure out how to check Internet speed. As previously stated, you must account for any extra devices in your system that are consuming Internet bandwidth, as well as all people in your home.
A good Internet speed per person is estimated to be around 25 megabits per second. You may require speeds ranging from 100 Mbps, 200 Mbps to even 500 Mbps if you have a bigger household with Wi-Fi home security and appliances, as well as numerous occupants, and routinely stream in 4K and/or game.
How to check your Internet speed on Mac.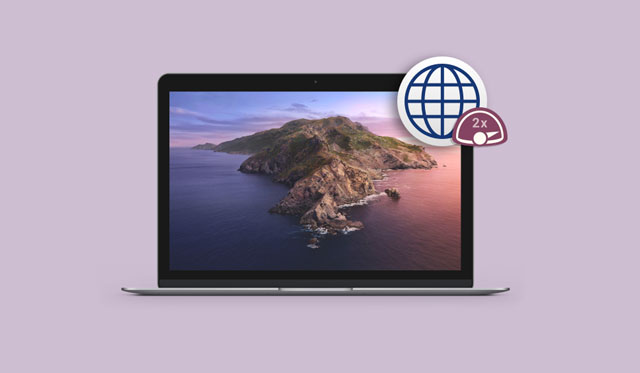 Check your Internet speed on Mac.
Let's run a test to see how fast your Internet is.
To begin, turn off all Internet access on your devices – pause uploads or downloads, encourage other family members to do the same, or do it while other devices are not in use.
Also, if you're using a VPN, remember to switch it off because it can slow down your Internet connection. By the way, if you want to see if your VPN is slowing you down, you can simply determine this by running an Internet speed test with the VPN turned on and then another with the VPN turned off.
This is a list of helpful tools to help you solve this problem.
1. Ookla Speedtest: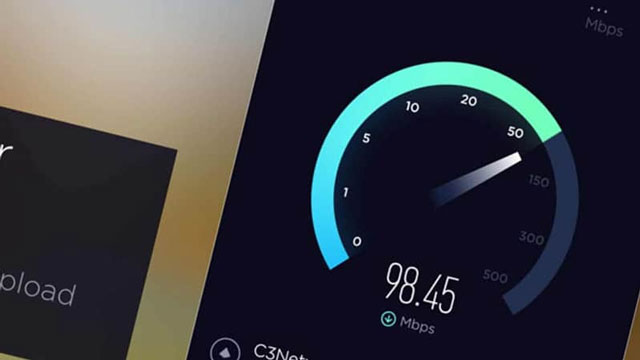 Ookla Speedtest
Ookla Speedtest is the first app on the list "How to check my internet speed on mac?". Speedtests has a lot to offer, starting with the consistency of its incredible results. Whether you're using the desktop version or one of their mobile apps, you can trust this speed test to be accurate at all times.
We enjoy how much more information this speed test provides: jitter, packet loss, testing location, ISP identity, internal IP, external IP, and even the latitude and longitude of the test origin site are all included. You may examine the results of every Speedtest you've ever taken at any time, including time, date, location, and other information.
You wonder how to check internet speed on Samsung TV and other Android devices? Don't worry! iOS applications for iPhone, Mac, and also Android are well-designed and simple to use.
2. MySpeed: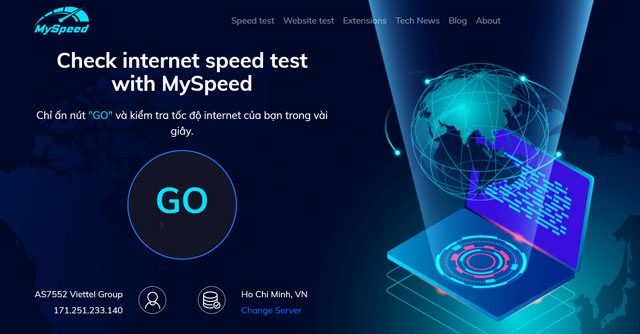 MySpeed - free internet speed test
With only one click and a few seconds of waiting, you may get upload, download, and ping speed. You'll be able to obtain a complete picture of your network connection from there.
Furthermore, MySpeed's blogs provide readers with useful information, as well as practical strategies for increasing connection speed and some tips for solving internet problems. What makes MySpeed such a good internet speed test app?
Use your phone or computer to do a free internet speed test.
Checking the speed of an internet connection from any connected device, at any time and from any location.
Ping, download speed, and upload speed are all measurements that may be used to evaluate an internet connection's performance.
In a couple of seconds, you may complete the exam and obtain the results.
How to see your Wi-Fi speed on a Mac?
If your Mac is running an older version of macOS and you want to check Wi-Fi speed, you may use Network Utility. To find Network Utility, go to Finder > Applications > Utilities. Your Wi-Fi speed is displayed in the Info tab under Link Speed.
In Big Sur, Network Utility is not accessible.
From your menu bar, you can also check basic Wi-Fi characteristics. Simply press and hold the Option key while clicking the Wi-Fi icon: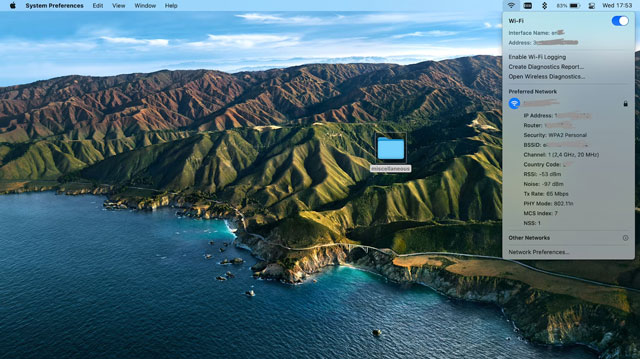 How to make your Internet speed faster?
These are some tips to boost your internet connection not only on Macbook but also on most devices like iOS, Android, PS4… If you are having problems with your PS4 Gaming but you don't know how to improve internet speed on PS4, something you should try is listed below:
To prevent unwanted access, use a strong password.

Malware should be scanned for and removed.

Examine background processes such as automatic app updates

Remove any obstacles in the vicinity of your router.

To reset your router, turn it on and off.

Use an Ethernet cable instead of Wi-Fi.

Remove the cache and cookies.

To make websites load quicker, use an adblocker.
You might wish to examine customized tools depending on your individual goals and difficulties.