How fast is 940 Mbps internet? 940 Mbps internet with daily activities
Sep 21, 2022 - Views: 678 Share
By most definitions, anything above 100 Mbps is considered "fast." So, after our exploration of what 940 Mbps would look like for different types of users, the results are in. Let's find out "How fast is 940 Mbps internet?".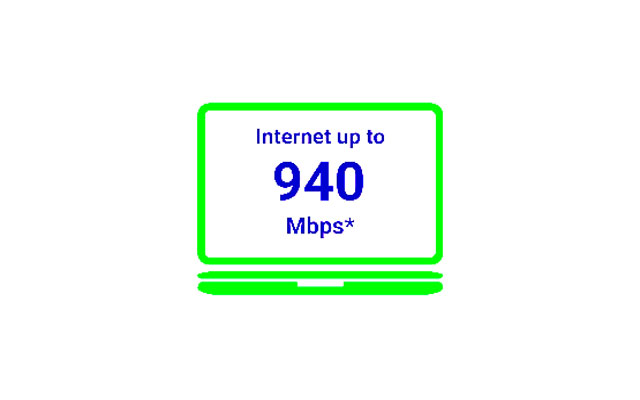 How fast is 940 Mbps internet?
How fast is 940 Mbps internet?
Yes, 940 Mbps is a really fast speed! It is significantly faster than the global average. With a download speed of 940 Mbps, a family or small business may enjoy simultaneous heavy usage 38-40 4K broadcasts, video calls, and downloads.
For the case you wonder about the meaning of Mbps internet: It is short for megabits per second, which presents broadband speeds. A megabit is equal to a million bits, which is the smallest unit of data. The higher your Mbps, the faster your internet connection, the better online experience.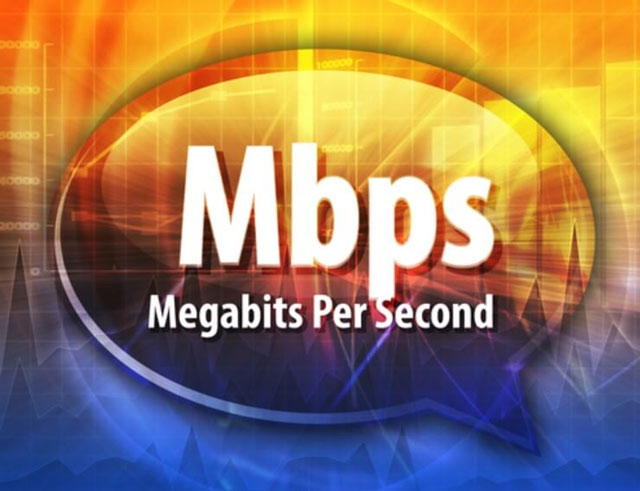 The meaning of Mbps.
Download times.
Seeing how quickly you can download particular things can provide some of the most illuminating information concerning download speeds.
If you had a download speed of 940 Mbps internet, you could download the following:
Download a 1GB file in less than 1 minute.

Download a music album: 1 second

Download a 2 hour movie: 8 seconds (SD quality)
   34 seconds (HD quality)
   2-3 minutes (Ultra HD quality)
Download a mobile application: <1 second

Download a high-quality photo: <1 second

Download a web page or email: <1 second
Adobe Photoshop in 10 seconds.
What can you do with a 940 Mbps internet speed?
Video calls & communicating.
Nowadays, everyone enjoys streaming music and television, as well as video chatting with friends and family. However, if your connection isn't fast enough to handle those activities, it might be really aggravating! Fortunately, at 940 Mbps, this is unlikely to ever be the case. Zoom, for example, requires only 1.5 Mbps of bandwidth. On paper,  940 Mbps would allow over 600 people to make calls over the same broadband connection.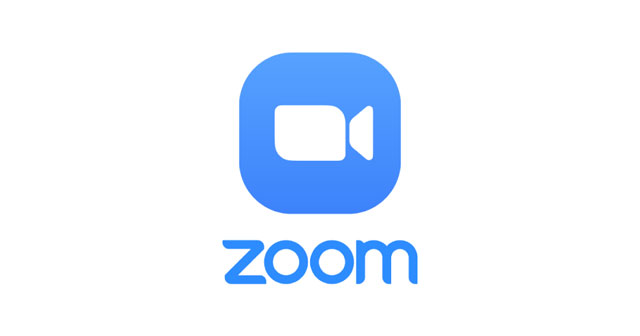 940 Mbps internet speed with Zoom meeting.
For 4K streaming, a single device should have a download speed of 25-50 Mbps. Based on this, 940 Mbps could easily handle 18 to 38 streams at the same time. This will be more than enough for a big family, and there will be plenty of speed left over!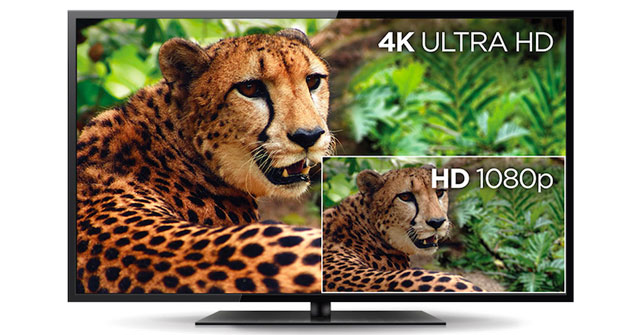 940 Mbps internet speed with 4K streaming.
940 Mbps is also more than sufficient for gaming. Playing Xbox, for example, necessitates a download speed of 3 Mbps and an upload speed of 1,5 Mbps. Some games will need a larger amount of internet bandwidth but seldom require more than 10 Mbps. This means that 940 Mbps can handle between 94 and 313 simultaneous game sessions. Don't you think that's incredible?
Minimum Internet speed.
Actually, it's not a big difference if you have the speed of 900 Mbps internet.
Also read: ATT 75 Mbps internet.
If you are wondering what the speed of your internet connection is, keep reading!
Internet speed test.
If you want to test your Internet speed, make sure you're using a fast PC that's connected to your router by Ethernet and that nobody else is using the connection at the same time. Take several readings using different test tools like Ookla, Fast, MySpeed.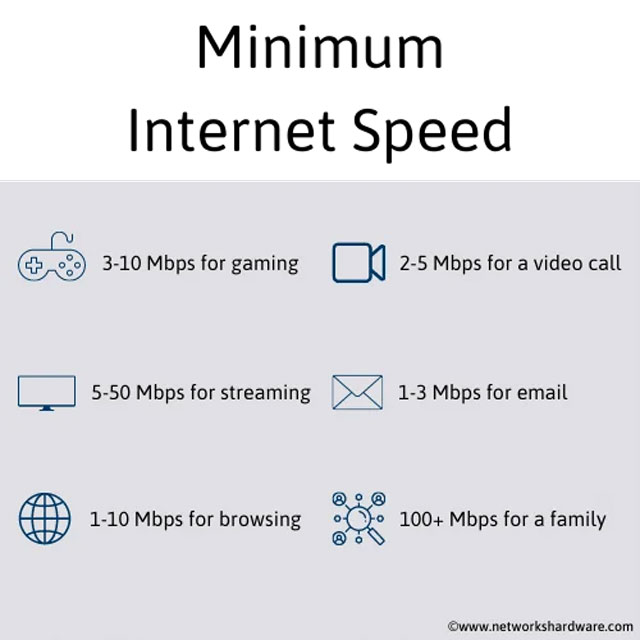 MySpeed - internet speed test
Source: 
https://frontier.com/resources/how-fast-is-gigabit-internet#:~:text=A%20download%20speed%20of%20940,done%2C%20reducing%20minutes%20to%20seconds.