COVID-19 & Internet: Internet Use Hits Record High in the UK
Jan 19, 2021 - Views: 639 Share
With more people staying home during the coronavirus lockdown, Internet use hits record in the UK, according to new data. 
Ofcom's Online Nation report said that UK adults spent more than four hours online per day on average, greater than a quarter of their waking life.
The heaviest users are those aged between 18 and 24 with an average using time of more than five hours each day.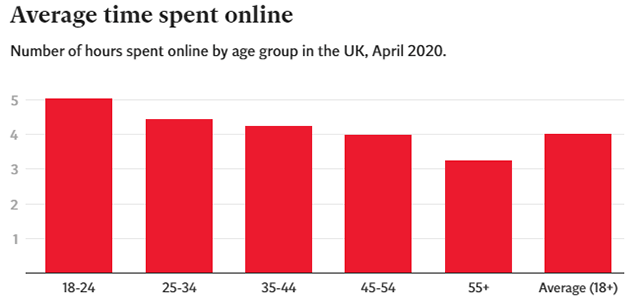 Source: ONS
Research showed that Facebook and Google are the most visited sites during the pandemic. Using Messenger to make video calls has seen a dramatic increase.
According to Ofcom's research, the use of video calling services accounted for 70 percent of the population during the lockdown. Zoom has also seen a huge surge in new users at the early stages of the lockdown with more users join online conferences. 
Also see: Speed Test Zoom: How Much Internet Speed?
"Coronavirus has radically changed the way we live, work and communicate online, with millions of people using online video services for the first time," said Yij-Choung Teh, Ofcom's director of strategy and research.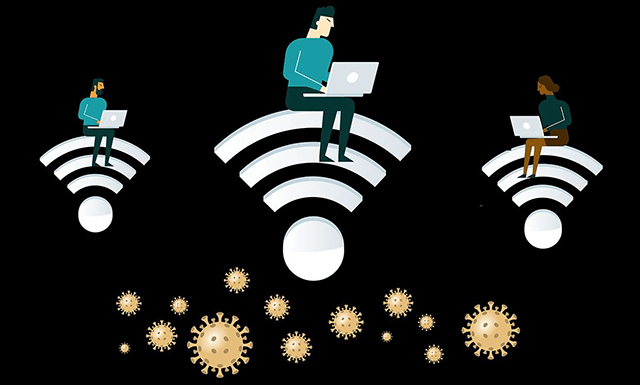 UK: People have been spending record amounts of time online
Of course, no one expects to experience Internet outages. However, this is expected as the high demand for the Internet is putting a strain on Internet speeds. Not only you but thousands of people worldwide have dealt with internet Issues, which kill their work-from-home motivation. 
So, if you have any problem with your connection, be sure to check the internet outage, run a quick test internet speed. This tells you how good your connection is, what causes the problems.