Check Internet Outage: Tips for Better Internet Connection
Dec 18, 2020 - Views: 3418 Share
Does your internet suddenly stop? Well, this can be frustrating, especially when you're immersed in a battle game! To check internet outage, you should give your provider a call and consult their team for inquiries about your broadband connection. Alternatively, try some ways we're going to mention to get comprehensive information.
What is an Internet outage?
An Internet outage is a common issue that occurs due to censorship, cyberattacks, disasters, police or security services actions, or errors. Disruptions of submarine communications cables may cause blackouts or slowdowns to large areas.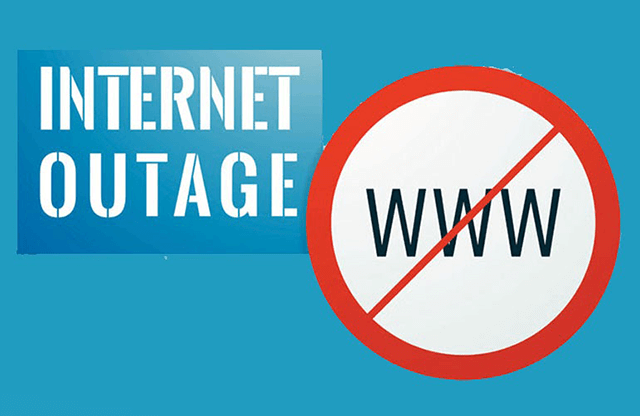 How to check internet outage
An outage can occur out of our imagination due to a lot of possible reasons, no matter how good your internet service provider is. This leaves you stranded in the middle of the online tasks you are conducting at the time. 
It's necessary to check internet outage and check Internet interruption to identify the root cause of the problem and solutions for better Internet performance. 
What to Do in case of an Internet Outage?
Imagine you are streaming funny YouTube videos, then an Internet outage suddenly occurs. How frustrating it is!
This outage is affecting not only you but a wider area and a whole bunch of people. So, what will you do when this type of internet outage occurs? Throw your laptop out of the window? Or call your ISP immediately for a complaint.
1. The first solution to fixing your internet outage or connectivity issue (after making sure you've paid your bill) is to check your modem. You can solve most issues by resetting your modem. Try unplugging it, waiting thirty seconds, plug it back in, and wait two minutes before trying to re-open any websites.
2. You can also want to restart your device (Pc/laptop). Sometimes it just needs a break to work more effectively.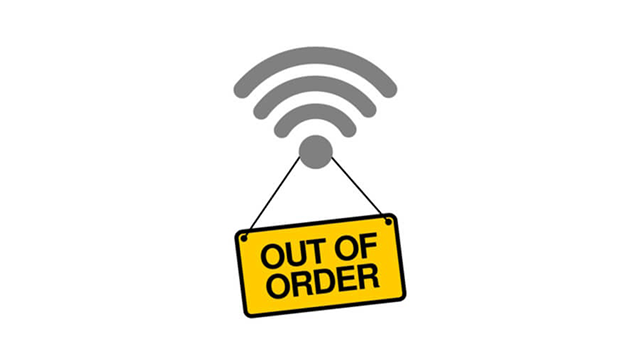 Check Internet Outage: Tips for Better Internet Connection
3. Next, make sure you paid the bill for the subscribed Internet package. If you did not, chances are your ISP cut your connection.
4. Check the internet outage using the speed test tool to see whether you're getting what you paid for. 
Of all free speed test tools, Gospeedcheck.com has been widely used to check download speed, upload speed, and ping. This site saves all the test results, making it easier for you to keep track of your Internet connection, check for outages, and resolve connection problems. 
Just access the site and click on the "Go" button, it will automatically test your Internet and give the results within a few seconds.
>  Also read:  Ways to ensure you are getting accurate test results
5. If the problem remains, check if there are too many devices on the network. Disconnecting a few may help if congestion is the problem
Tools to check internet outage?
A poor internet connection, undoubtedly, ruins your online experience. Keep track of your Internet connection and track an internet outage by testing it regularly to head off problems. This process doesn't take you much time and effort thanks to a wide range of the best internet monitoring tools on the market.
They all take no time to set up and are easy to use. You don't need to worry about updating and installing this software.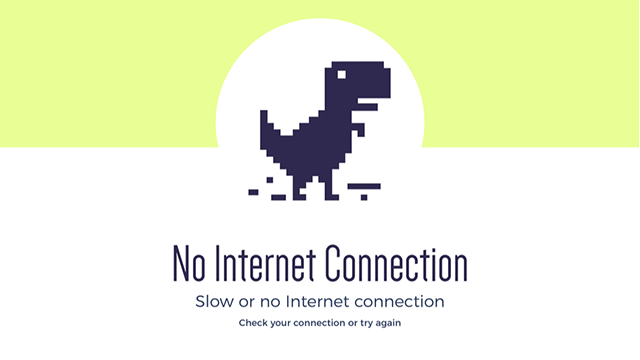 Best tools to check internet outage
1. Paessler PRTG
Paessler PRTG is one of the best tools to check Internet interruption or track an internet outage. What makes this tool stand out is that it has a blend of networks, servers, and applications monitoring. Paessler PRTG's other noticeable feature is stack visualizations that make it easy to find the root cause of a performance problem. In addition to the live view of internet access speeds for your site, you can also see the Ping function. This is very useful, especially when your internet service suddenly stops working.
This is not truly a website to check Internet outage, but it is powerful enough to get a good sense of how your connection performs. Trusted by thousands of people worldwide, Gospeedcheck.com offers users a free speed test to provide download, upload, ping speeds. These are important to know how good your connection is.
With this service, you can check the internet connection anytime, anywhere with any devices connected to the internet.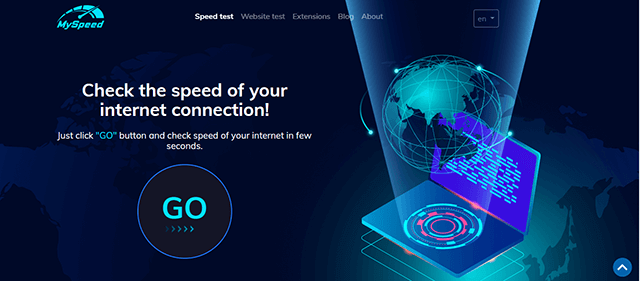 Check Internet Outage with Gospeedcheck.com
Moreover, the site also offers a website test that lets you know how well your site performs, reveal the reason behind its slowness, and discover optimization opportunities.  All website checks and results are logged and recorded for historical analysis, which helps keep track of your website easily.
3. Pingdom Synthetic Monitoring 
Pingdom Synthetic Monitoring is also another great tool to check Internet outage. Not only does it provide a free speed test but also transaction monitoring to make sure a site is working properly.
However, based on the external server, the tool has very little things to do with checking on your system performance.
The service features uptime monitoring, an online service that requires no installation for a constant check for outages, as well as an alert when performance standards slip. 
4. Outages.io
When it comes to the best tools to check Internet outages, Outages.io can not be ignored. This tool can monitor remote sites and the home internet connection as well.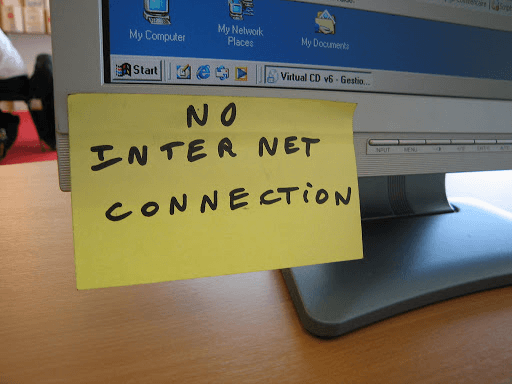 Check Internet outage: What cause a slow internet connection?
Apart from identifying poor performance and outages on your internet connection, the tool also tells if your web server's services have any faults even when you lose internet connectivity. The report identifies which causes the problem: Local, internet service, or remote service. 
What causes major Internet outages?
Internet outages caused a lot of issues to homes and businesses. It's necessary to check for outages to find the reasons. Here are the five main ones:
1. Network Congestion: This is the most common internet outage. Just like road congestion, network congestion occurs when a network is shared by many users at one time in a particular area such as dorms, public libraries. This type of internet outage is considered the easiest to solve. 
2. The link to your service provider is interrupted: Factors that cause failed links to your service provider can be storms or animals. It's important to check Internet outage to identify if it is the cause of your slow connection.
3. The lines from Internet providers: You may be paying for a specified rate, but not receiving the same rate of service. The reason is that the line from your ISP is yet to be optimized, causing service interruptions.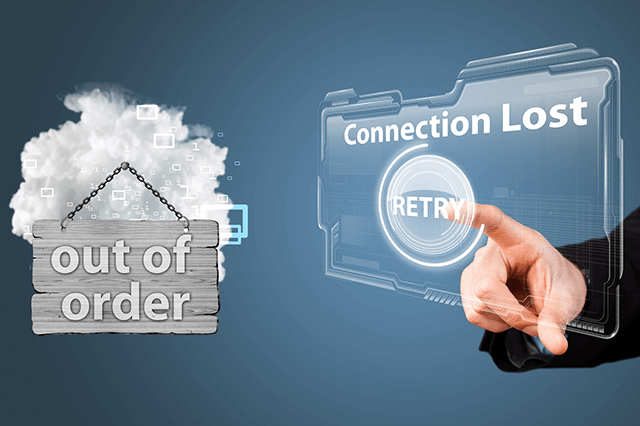 Check internet outage for better connection
4. Equipment failure: Grounding your equipment improperly can harm your equipment. Moreover, equipment failure is also due to lockups and overloads. However, it is quite easy to resolve this technical issue with updated and well-configured hardware.
5. Operation error: Installing an internet connection improperly such as improper wiring, or an incorrectly configured firewall can result in operation errors.
6. Natural disasters: These appear all of a sudden and can damage affected areas. For example, floods can devastate the infrastructure and cause the whole region to face an outage.
7. Apart from unintentional failures, an internet outage could be a deliberate attempt by hackers who are trying to access your network for illegal purposes. We suggest you should check the Internet outage using one tool to know exactly which is causing your Internet to stop.
As shown, reasons for slow connection connectivity failure and internet outages are various. Of course, there is also a myriad of solutions to this.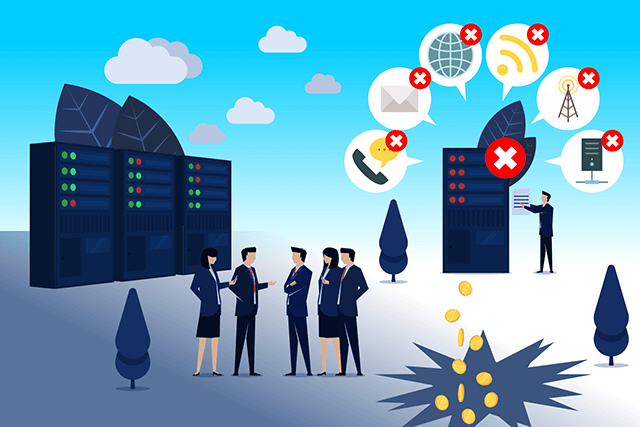 lt won't take long to check internet outage
Tips for better Internet connection
Being aware of how important keeping connected is, we've compiled here some tips
to help you stay connected if you experience a network outage.
Optimize your Wi-Fi setup
Wifi setup matters.  Wi-Fi may perform differently in some rooms. When you check Internet outage, pay attention to setting up wifi, which will help minimize buffering, lag for a smoother online experience on multiple devices.
Use a reliable Wi-Fi modem
Your equipment also contributes to better wifi performance. To get a smoother wifi experience, use a reliable Wi-Fi modem with a 4G network backup. A big difference is expected.
Place your router properly
It is ideal to place your router on a desk or shelf, not too close to the ceiling and floor. Remember to keep it from solid objects such as walls because they can reduce the modem's ability to send a strong signal across your home. This is one of the most effective ways to speed check Internet outage accurately.
Use a booster 
Another effective way to enhance your Wi-Fi connection is by using a booster. It is a cable for filling black spots and sending the signal to every room.
Final thoughts
Internet outages are something inevitable. That's why understanding the reason behind them and ways to deal with them is important. Before contacting your ISP for a complaint, make sure to try those simple ways to track an internet outage. Hope this article on "Check Internet Outage: Tips for Better Internet Connection" will help clear up your frustration.
RELATED TOPICS