Why is my wifi slow at night? Reasons and 4 extremely simple fixes
Oct 05, 2022 - Views: 332 Share
Are you wondering "why is my wifi slow at night" when you want to watch your favorite movie or play a certain game? There could be several reasons behind your wifi connection being slow.
Go into this article to learn more about them and the tips to help overcome the above situation.
Rush hours and the need to use wifi at night
Internet peak hours typically fall between 6 p.m. and 11 p.m. on weekday evenings. People usually finish work or school around this time, giving them more free time to relax and use the internet.
You may also experience a rush hour at other times of the day as more people spend more time working and studying from home at the same time.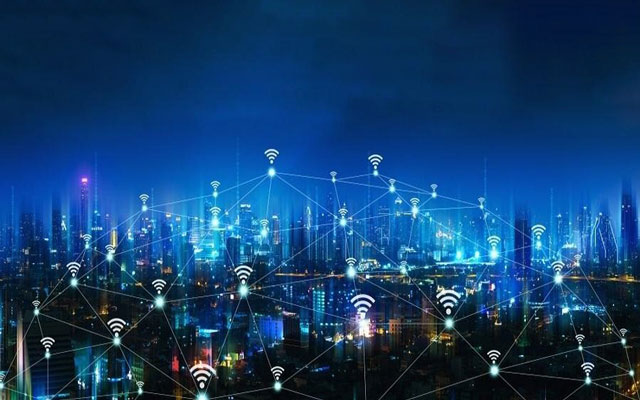 Use wifi during rush hour
Reason and tips to fix wifi slow at night
Let's explore some reasons why is my wifi so slow at night and the fixes that come with it:
Congestion in the network
If you wonder why is my wifi so slow all of a sudden? The network congestion is maybe the reason. All internet users experience this common situation.
Activities like high-definition streaming on Netflix, downloading movies and playing online games require a lot of bandwidth. Since everyone has a shared connection, there is not enough bandwidth for each, causing slow WiFi speeds.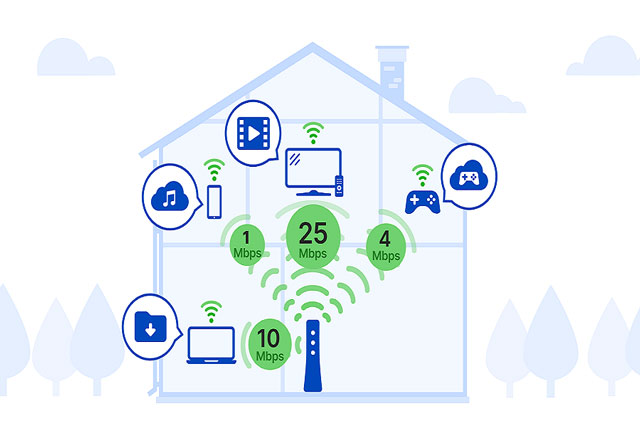 Online activities require a lot of bandwidth
Fix: 
You should prioritize network traffic by scheduling any operations that consume a significant amount of bandwidth. Alternatively,  you can switch to a different network with relatively less density. 
Caused by terminal loss
Using the internet for a long time and continuously will cause the modem to degrade due to overheating, leading to slow and interrupted internet transmission.
Or maybe you are using old wifi modem devices, or poor-quality external splitters, causing poor data transmission and processing capabilities.
Fix:
Please turn off the modem and wait for about 5-10 minutes then turn it back on, or if at night before going to bed, turn off the wifi modem.
In fact, the wifi modem that is reset regularly will help the ability to process data and transmit better, helping to improve network speed significantly.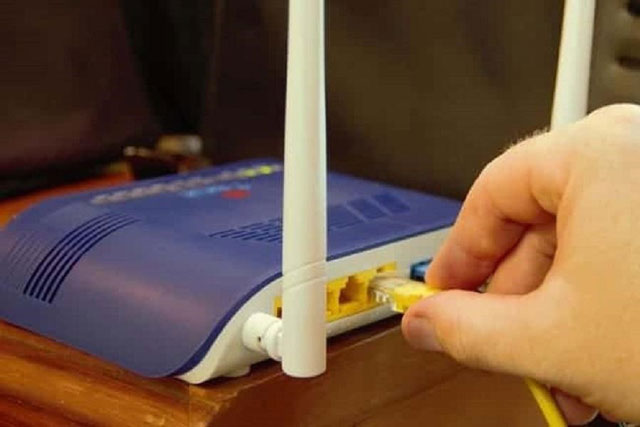 Turn off the modem
Slow VPN
Today, many of us work from home, offices may require you to use a VPN to access company resources.
You can sign up for a VPN as a paid client or choose to use the free service. Payment options are usually faster, but this can be a reason for wifi slow at night.
Fix:
Try a different location option for your VPN.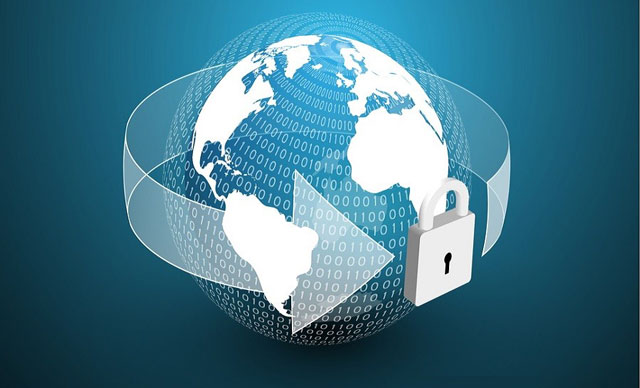 Try a different location for your VPN
Also, free VPNs are generally not recommended as there is always a trade-off between security, your personal information, or speed in exchange for free access. If you're using the free VPN option and the speeds are unbearably slow, consider signing up for a paid service instead.

Also read: Why is my 5g wifi slow?
Conclusion
Perhaps now you know the reasons why is my wifi slow at night. So if you encounter the above situation, do not worry, the tips that the article provides will be completely helpful for you. Wish you have more smoothy experiences when using wifi.