What is my internet speed AT&T? Let's follow this information below!
Sep 20, 2022 - Views: 379 Share
Do you have a problem with your AT&T Internet Broadband's data download and upload speeds?
Are you frequently asked, "What is my internet speed AT&T?" Do you think you're paying too much for your Internet service provider?
This problem happens when one of the elements impacting Internet speed has caused a problem with your Internet connection.
For additional information on this, see the details below.
What is AT&T Internet?
In comparison to other major cable Internet providers, AT&T Internet has the highest customer satisfaction rating. 
You'll also get 99 percent reliability from AT&T, as well as high speeds even during peak hours when you need it most.
AT&T places a high priority on providing clients with a fast, dependable internet connection and a high-quality internet experience.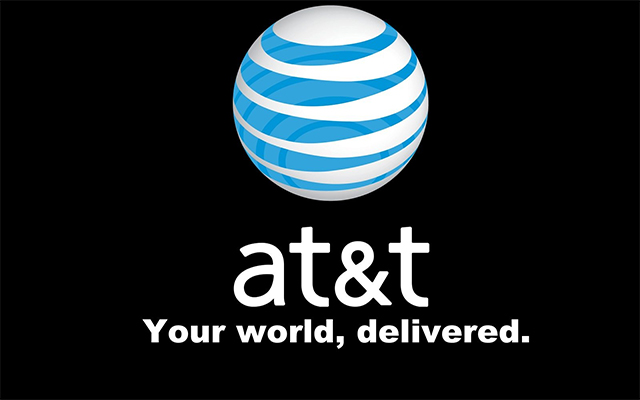 AT&T internet
What is the speed of AT&T Internet?
AT&T provides a variety of internet options to meet your specific requirements.
Internet 1000 is the fastest internet plan, with a connection speed of up to 1000 Mbps and download speed is typically 940 Mbps. Its cost of $80 per month plus taxes is ideal for networked homes, avid online gamers, and home office power users. 
The internet 500 service, which has a connection speed of up to 500 Mbps and is expected to have a download speed of 500 Mbps, is the next service with a lesser connection speed. When purchased for $65 a month plus taxes, these speed constraints are suitable for multiple users who binge, stream, and share huge files.
In addition, internet 300 is highly popular, with a monthly cost of $55 plus taxes. Internet 300 is the right choice for activities like streaming HD videos, online gaming, and large file sharing thanks to a connection speed of 300 Mbps and a download speed of 300 Mbps.
See also: What's my internet speed Cox?
Is AT&T's internet service unlimited?
Yes, AT&T Internet does offer unlimited data plans.
The Internet 1000 package, as well as the $30 unlimited usage option, provide unlimited data. Unlimited data is also included in TV and Internet bundles.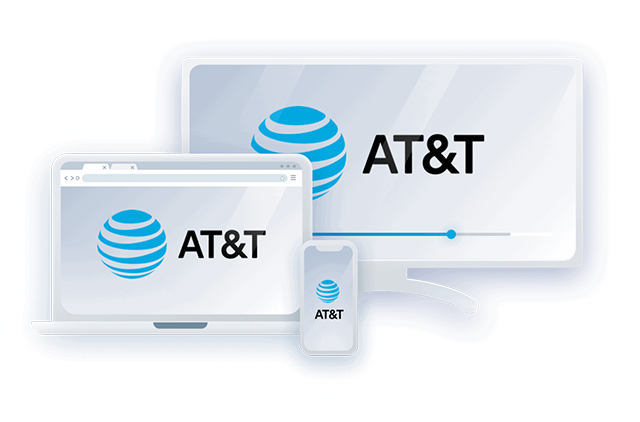 AT&T internet plans
Some well-known tools for testing internet speed
1. Ookla Speedtest
One of the most widely used Internet speed testing tools is Speedtest.net. With this interactive broadband speed test from Ookla, you can test your Internet connection capacity to destinations all around the world.
2. Google Fiber Speed Test
The Google Fiber speed test is quite impressive, and the benefits much outnumber the drawbacks. Because of the no-frills design, the desktop version of this test is highly dependable and runs rapidly.
3. Xfinity Internet Speed Test
The Xfinity Internet Speed test has a clean, modern interface that is easy to use, and the information is presented in a clear and concise manner. There's also no advertising on the screen that makes users comfortable. 
4. AT&T 
While many rivals' tests take a few seconds longer to load, AT&T's tool takes less than two seconds to load. Its unique feature is how rapidly the test loads.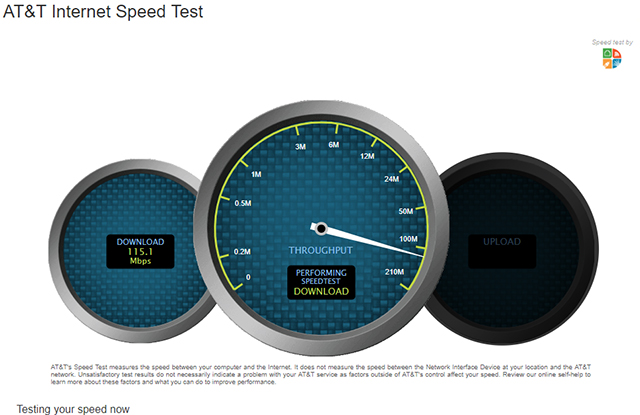 AT&T internet speed test
How Can You Check AT&T Speed?
To check AT&T speed, go to AT&T Speed Test and click the "Go" button to begin testing your connection. The entire report is displayed in a matter of seconds.
You are free to run as many speed tests as you want. There is no limit to the speed of your Internet connection. The most intriguing aspect is that the speed test is free and has a simple interface.
After taking the test, it generates a report that includes information such as upload speed, download speed, jitter, ping, and the server used to test your broadband speed.
However, do you ever find yourself wondering, "What should my internet upload speed be?" In general, 5 Mbps is a good upload speed to aim for. However, most of the time, when choosing an internet plan, you don't have to worry about upload speed. Asymmetric DSL (ADSL) typically has upload speeds of up to 1.5 Mbps, whereas cable internet has upload speeds ranging from 5 Mbps to 50 Mbps.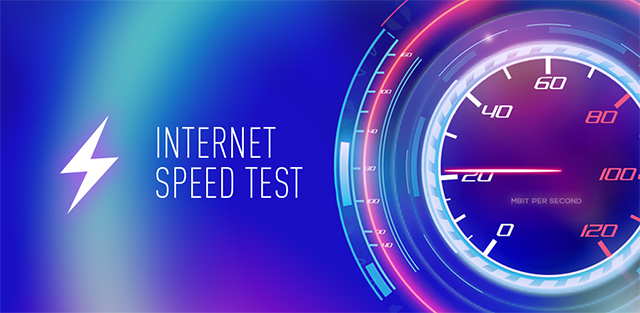 Internet speed test
Conclusion:
When all of the above information is considered together, it is clear that AT&T Internet is very appealing. If you are experiencing issues with your internet connection or other related issues, please contact us to learn more about this service. But first, you should perform an internet speed test at MySpeed to determine the status of your device.
If you have any additional questions, we are always happy to help.
Cre:
speedchecker.io/speedtest/att
att.com/internet/
attonlineoffers.com/internet/
about.att.com/pages/internet-fiber.html
att.com/internet/internet-services/
whistleout.com/Internet/Providers/Cox/SpeedTest
highspeedinternet.com/resources/what-is-a-good-download-upload-speed
techsansar.com/internetworking/5-tools-to-test-internet-speed/
speedcheck.org/