What is an average upload speed? The fastest United States ISP in 2022
Mar 21, 2022 - Views: 1597 Share
With more Americans working from home these days, home network speed is critical. What is an average upload speed? What is a good ping upload and download speed? Finding the fastest US Internet service providers in 2021 that helps you register a suitable internet plan.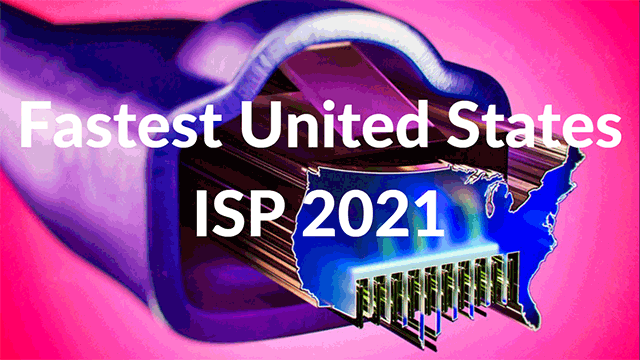 Fastest United States ISP in 2021
What is a good ping download and upload speed?
First of all, you need to know how much Mbps is enough for online activities in ping rate, download and uploads. Generally, it is difficult to determine what exactly internet speed is good. There are some factors influencing these rates.
According to FCC, it defines a good network connection includes 25 Mbps download speed and 3 Mbps upload speed. Besides, lower and lower ping is better. Normally, our ping ranges from 100- 150 ms. 
What is a good Mbps upload speed? For almost all internet-based activities, your connection is fine if the upload rate is 3 Mbps.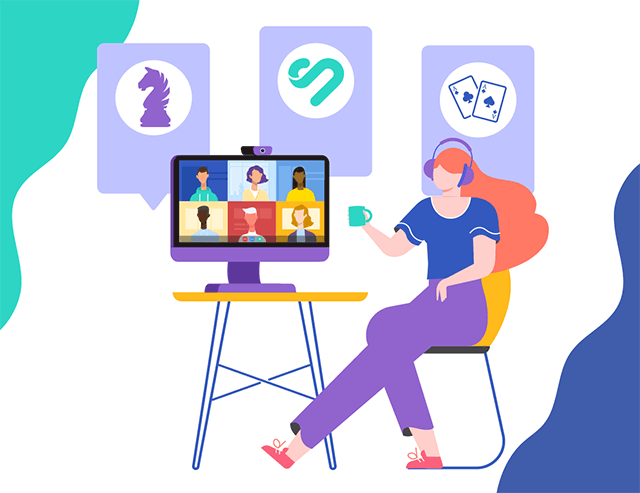 Good upload for online activities
What is a good upload speed for streaming? Depending on the streaming platform you choose, it recommends your upload speed should be at least 2 Mbps for 720p video at 30 fps or at least 24 Mbps if you want to stream 4K content.
Fastest United States ISP 2021
What is a good upload speed Mbps? Is your upload speed test result good enough? Which internet provider your home is using? Is it the best choice for you?
In the US, of course, there are plenty of ISP choices such as Verizon, Xfinity, RCN, Cox. According to the CIA World Factbook, only the United States has nearly 7,000 ISPs, although that covers every possible permutation. BroadbandNow believes there are 2,775 supplying broadband.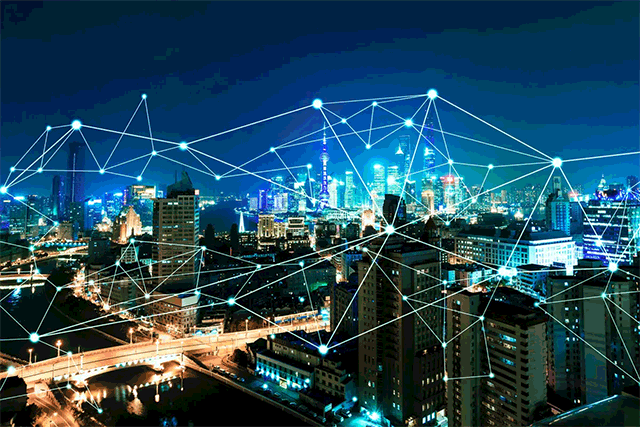 Nearly 7000 ISPs in the US
Moreover, there are also several types of connection including fiber, cable, DSL, etc. 
Let's take a look at several comparisons of US ISPs below. They are the fastest ISPs by type
| | | | | |
| --- | --- | --- | --- | --- |
| ISP | Types of connection | Avg. Download speed | Avg. Upload speed | Highest recorded download speed |
| Google Fiber | Fiber | 161.2 Mbps | 174.7 Mbps Mbps | 1,858.7 Mbps |
| Verizon | Fiber | 141.4 Mbps | 124.3 Mbps | 1,826.3 Mbps |
| MetroNet | Fiber | 138.8 Mbps | 128.0 Mbps | 505.4 Mbps |
| Xfinity | Cable | 136.1 Mbps | 15.8 Mbps | 3,375.0 Mbps |
| Cox | Cable | 134.8 Mbps | 19.0 Mbps | 942.0 Mbps |
Data from https://www.highspeedinternet.com/resources/fastest-internet-providers
As the table below, in terms of fiber connection, Google Fiber ISP is on the top of the list. Moreover, its average upload speed is higher than the download rate. This is suitable for streamers, people who often conduct video conferences or consume uploading data a lot.
Followed nearly by is Verizon with 141 Mbps download speed and upload speed of 124 Mbps. the highest recorded download speed of Verizon is not smaller too much than that of Google Fiber.
In terms of cable connection, Xfinity and Cox are the perfect options. Although their speeds are not as fast as Fiber internet, average download and uploads are still defined well. 
Which ISP you should choose?
Choosing the fastest ISP is the best because it provides the fastest internet speed, you can do everything online quickly without lag. However, not everyone needs that internet plan.
Depending on your demand for internet bandwidth, you should choose a suitable ISP with a suitable plan. How to choose a good internet provider? 
Type of connection: For the best performance, you should opt for an ISP that provides fiber broadband, copper, and cable connection.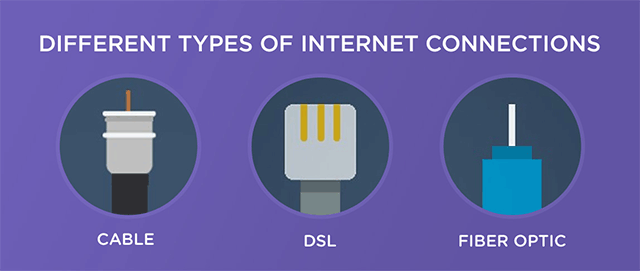 Different types of internet connections
Download and upload speed, ping rate: Look at the advertised speeds. How much Mbps do you need for all your online activities? Select a suitable plan for your need.

Cost: Take notice of hidden costs in the contract. Is it easy to make change the internet plan? 

Data rollover: Some ISPs now provide the opportunity to suspend your internet connection for a small price if you will be unable to use it for a few months. This saves you the trouble of abandoning your connection and allows you to reclaim it fast when you return.

Incentives: To attract more subscribers, several ISPs begin providing home-baked and third-party services in addition to the monthly data cap. Compare several ISPs to get more benefits.

Customer support: how quickly do you get a response after asking ISP for help? Check reviews on platforms to get the best service.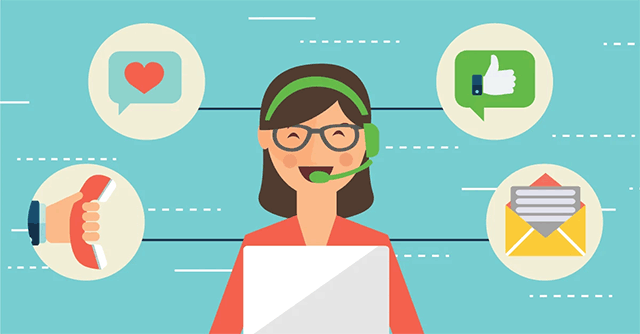 Consider the quality of customer support 
Ending words
It recommends your network should reach the average download and upload speed is 25 Mbps and 3 Mbps respectively. With these speeds, you can do almost all activities online smoothly. Choosing the fastest ISP is also important and you need to consider some criteria before deciding such as cost, customer support, types of internet connection.