What is a good download speed for Wifi? Best ISP for Netflix streaming
Dec 09, 2021 - Views: 2503 Share
What is a good download speed for Wifi?
For Netflix binging or normal Netflix watchers, download speed or Internet speed is an essential factor to get a good experience.
So, what is an ideal download speed for wifi?
Which ISP should you choose to get better Netflix streaming?
If you want to know, keep reading the article.
Let's go!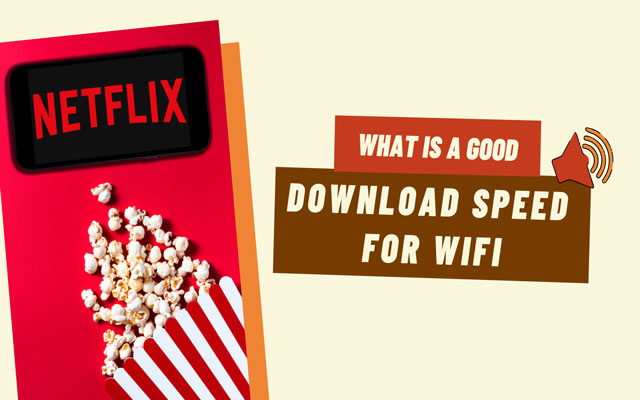 What is a good download speed for Wifi?
What is download speed?
Download speed is the rate at which you receive information over the Internet.
When you browse the Internet or stream video, you must download data from a website or server.
Your bandwidth, which is the amount of data you might be able to receive per second, influences the pace at which you can download files.
Megabits per second (Mbps) is the unit of bandwidth measurement.
Also, it depends on the Internet plan you have with your Internet service provider (ISP).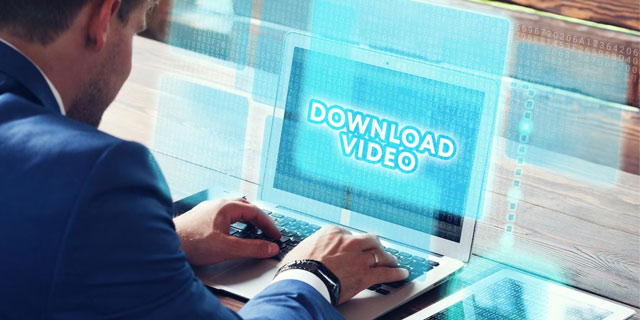 What is download speed?
In general, your Internet speed will increase with the amount of bandwidth you have available for download.
Checking emails, loading images, streaming video, etc all use downloading data.
To illustrate, assuming you're shopping for something on Amazon.
Then, your browser is downloading the images, text, and adverts that appear alongside your search results.
To know how to check download speed, don't miss out on the next part!
How to check download speed on a PC?
To make sure whether you have a good download speed for streaming Netflix or not, you need to know your current speed. 
The easiest way to do that is using an online download speed test. 
Not only measure download speed but the tool also checks ping and upload speeds. 
Thanks to that, you get a whole complete picture of your network connection. 
There are various options such as MySpeed, FAST, Speedtest Ookla, testmy.net, etc.  
Among those, MySpeed is preferable due to its simplicity and convenience. 
Everyone can use it even those who do not know the Internet very well thanks to its simple interface. 
Just one manipulation and then get the results. 
To measure download speeds with MySpeed, follow these steps below:
Step 1: Visit MySpeed's website
You can visit through https://gospeedcheck.com/ or search MySpeed on the Google searching bar to go to the website.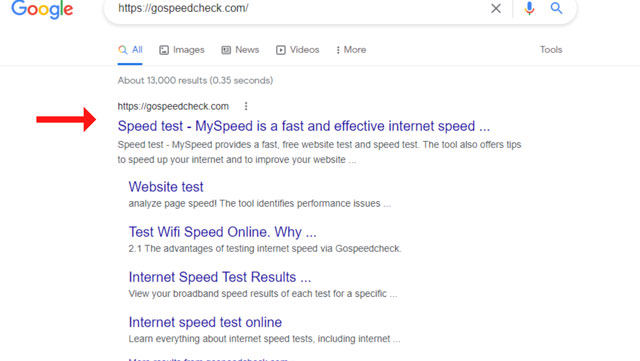 Visit the website
Step 2: Start the test
On its homepage, you will see the "Go" button, click it to start the test.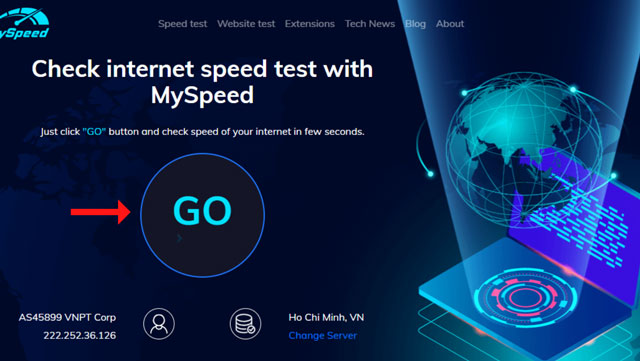 Run the test
Step 3: Get the results
The tool will run 3 small tests: ping, download, and upload. 
Those 3 tests are conducted in order. 
However, it just takes some seconds to complete all tests.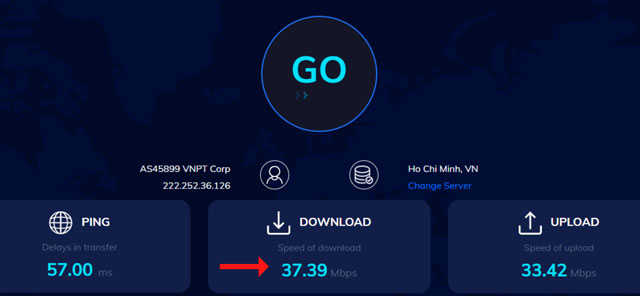 Check the results
The ping result is measured in milliseconds (ms) while the download and upload speeds are in megabits per second (Mbps).
For an overall picture of how to use MySpeed, look at this: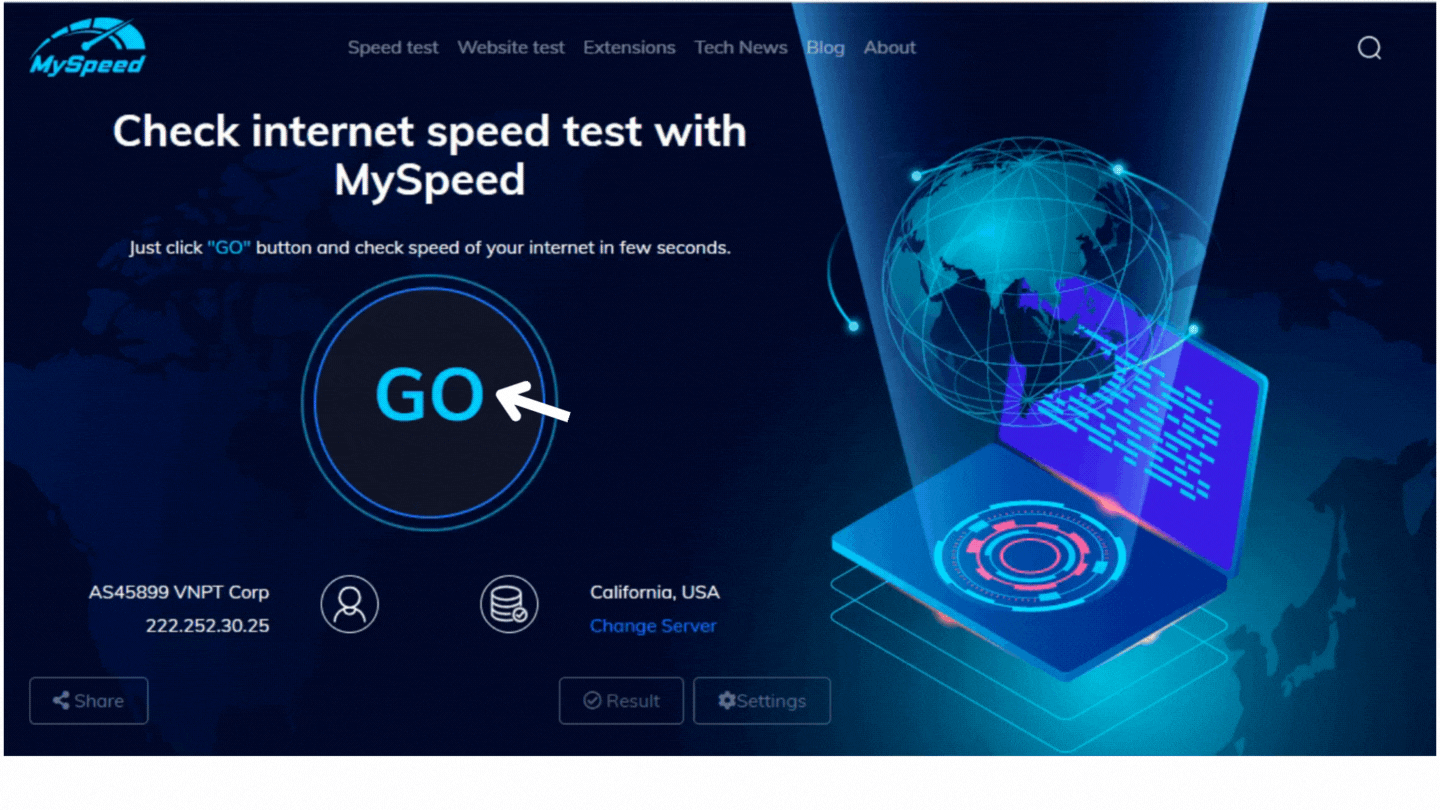 MySpeed is a reliable testing tool
What is a good Internet connection for streaming Netflix?
What is a good download speed for Wifi to watch Netflix? 
Keep in mind that different based-Internet activities require different amounts of bandwidth. 
Also, the resolution you select to watch Netflix movies consumes different data levels. 
For example, streaming Enola Holmes in 4K will take up more download speed than watching it in a standard resolution. 
This is similar to that playing online gaming will consume more speed than simply checking an email.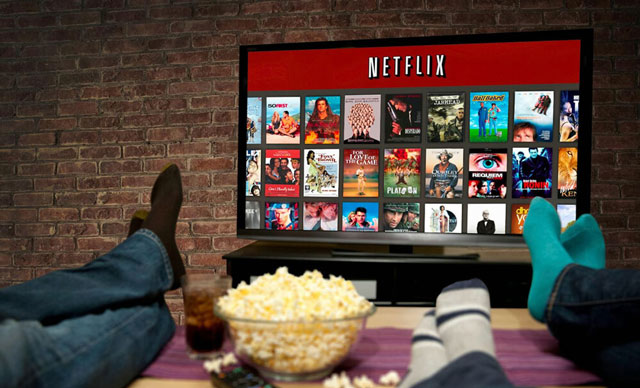 What is the ideal download speed for streaming Netflix?
Well, regarding Netflix, it is recommended that you will need anywhere from 3-25 Mbps download speeds to watch the latest Netflix original smoothly.
Of course, if you want to dip into 4K glory, much more than 25 Mbps is necessary.
Moreover, the number of multiple devices connecting to the same network also impacts your Internet experience. 
If you wish to watch HD or 4K movies on many devices, you'll need more Mbps. We recommend a minimum of 25 Mbps. 
If you have more than one individual streaming in your house, we recommend a minimum of 50 Mbps.
Here is the table of the best Internet speed for streaming video on several streaming apps, in addition to Netflix.
Check them out!
| | |
| --- | --- |
| Streaming app | Optimal download speed |
| Netflix | 3–25 Mbps |
| Hulu 2 | 3–16 Mbps |
| Hulu + Live TV | 8+ Mbps |
| Disney+ | 5–25 Mbps |
| YouTube TV | 3–13+ Mbps |
| Sling TV | 3–25 Mbps |
| FuboTV | 3–25 Mbps |
| HBO Max | 12+ Mbps |
| AT&T TV NOW | 12+ Mbps |
| Acorn TV | 1.6+ Mbps |
How to get a fast download speed for Wifi to stream Netflix?
Why is my download speed so slow but upload fast? 
Why is your download speed not good for streaming?
Both are common questions of Internet users.
Look at the infographic below to know some factors affecting your download speed and effective fixes.
Luckily, Why is my Xbox download speed so slow? 
The reasons listed below can be also the main reasons for your slow Xbox experience.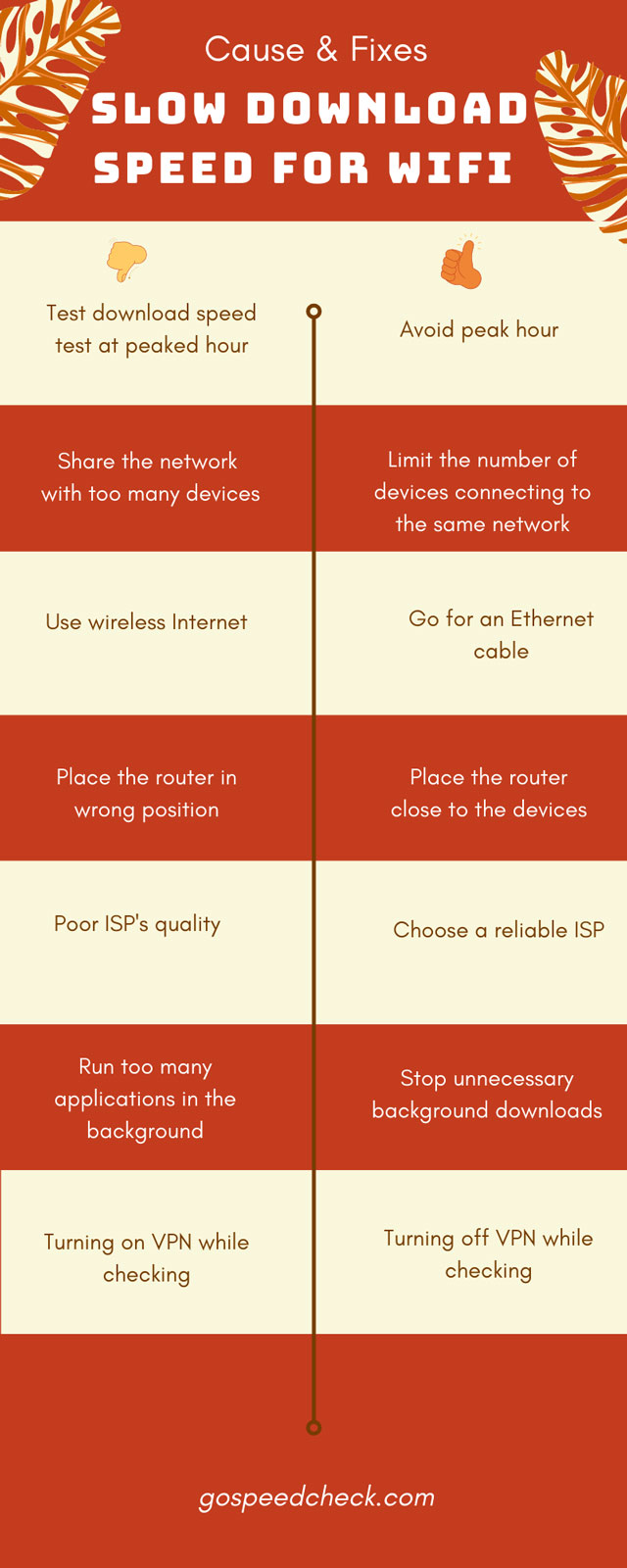 Causes & fixes to slow download speed for Wifi
Best ISP for streaming Netflix
As you can see in the pic, the quality of the Internet service provider (ISP) plays a significant role in your download speed.
So, we've suggested to you some ideal ISP in case you want to switch your Internet plan or even shift to a fast ISP. 
Maybe a new ISP will help solve the problem of "why is my download speed so slow?"
Let's take a look at the table below and have a suitable choice.
| | | |
| --- | --- | --- |
| Internet provider (Cable connection) | Cost | Download Speed |
| Optimum | $24.95/month | 10 mbps - 940 Mbps |
| Mediacom | $29.99/month | 60 Mbps - 1000 Mbps |
| Suddenlink | $19.99/month | 20 Mbps - 940 Mbps |
| Cox | $29.99/month | 25 Mbps - 940 Mbps |
| Spectrum | $49.99/month | 10 Mbps - 940 Mbps |
| Xfinity | $45.00/month | 50 Mbps - 2,000 Mbps |
As you can see in the table above, the cable connection of Xfinity offers up to 2,000 Mbps download speed for just $45.00 per month.
You can base on this information and choose the most suitable ISP.
However, this top list can be changed a little when it comes to a fiber connection. If you are using fiber, take a look at the table below:
| | | |
| --- | --- | --- |
| Internet provider (Fiber connection) | Cost | Maximum Speed |
| Xfinity | $299.95/month | 2 Gbps Speed |
| Suddenlink | $49.99/month | 1 Gbps Speed |
| AT&T | $70/month | 1 Gbps Speed |
| Cox | $119.99/month | 1 Gbps Speed |
| Verizon | $79.99/month | 940 Mbps Speed |
Frequently Asked Questions (FAQs)
1. What is a good average Wifi speed?
For ordinary broadband, an average good Internet or broadband speed is 11 Mbps.
11 - 50Mbps would be a quicker broadband speed.
100Mbps or more would be considered a very fast broadband speed.
2. Can my neighbors slow down my Internet?
Unfortunately, it can.
Even if you're on distinct networks, the fact that you and your neighbor are utilizing the same Wi-Fi could be the cause of its slowness.
Using the same channel as your neighbor can result in device interference between one or both of your routers.
3. Do I need more than 200 Mbps Internet?
Assuming 2-4 users with regular behaviors like Netflix, and the occasional video call.
Then, 200 Mbps is plenty for the majority of families.
While 200 Mbps is more than enough for 4K streaming, problems could arise if you try to stream simultaneously to several devices through Wifi.