9 of the Best Website Performance Testing Tools Free for 2020
Sep 21, 2020 - Views: 2790 Share
It goes without saying that website performance testing tools are crucial to analyzing and evaluating your webpage performance, but it is never easy to choose the best one. To help you do that, we have compiled a list of the 9 best website test tools free here with the hope to give you an unbiased overview of them. Let's check out!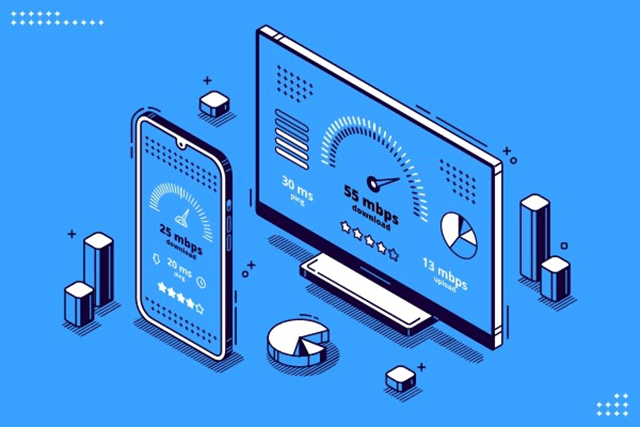 9 of the Best Website Performance Testing Tools Free for 2020
Best website performance testing tools for 2020
#1. GTmetrix
GTmetrix is a complete website testing tool that provides a fast and comprehensive report of website performance and offers a host of options to perform tests through different servers and devices. It has been a great help for developers, IT engineers, or web users alike. If you are not familiar with web development, then this tool could be a great choice as it is incredibly easy to use. All you need to do is put your URL in and hit "Analyze". It's also worth mentioning that the data given are broken down by type, making it easy to identify the issues and take the necessary actions for optimization.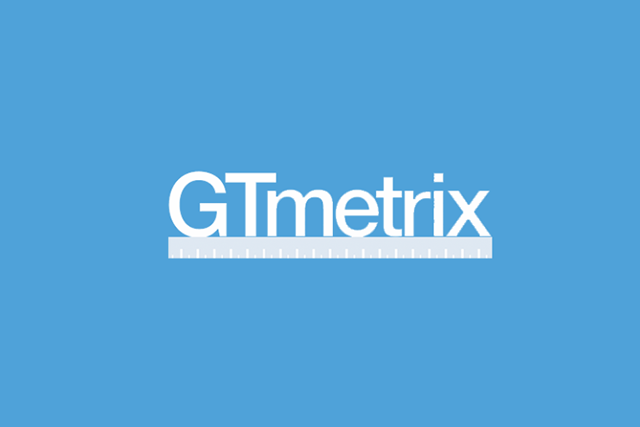 GTmetrix- one of the best website performance testing tools
Another incredible feature of GTmetrix is that you can select the browser in which the test is going to be carried out. Even though it is quite complete when performing a web test, I think that a lot of technical terminologies are included, making it hard for novice users of web development to understand.
Specially designed with a ton of advanced features, MySpeed helps in testing your websites without any hassle. In addition to providing you with detailed information about your site performance, MySpeed also enables you to improve the quality of your web performance over time by identifying some weaknesses and vulnerabilities in your website. By knowing what is causing your site to load slowly, you can have timely solutions for better performance. This free website speed test also allows you to test your page's performance on different devices and screen resolutions. That means you can test your site from home or even when you are on the bus. How convenient it is!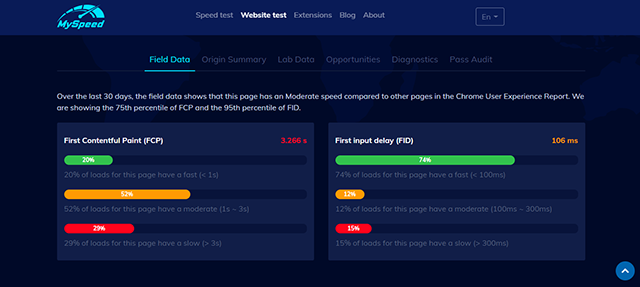 Website performance testing tools
#3. WebPageTest
If you look for a website testing tool that supports testing in multiple environments and different web browser options, then WebPageTest will probably not disappoint you.
Webpagetest is one of the best free website speed test tools that allow you to analyze the website you want and record the loading speed of each file, each element on the web. By using this tool, you can know which factors are affecting your website loading speed and determine whether your website's page speed is performing consistently or not. For example, you can know why your website loads slowly on Google Chrome but quickly on other browsers.
In addition to scores, the Webpage also provides a comprehensive report that includes any modifications you can make to level up your website speed. Also, you can both export and download this report without any hassle.
The only downside is that because WebPageTest is both open source and free, the diagnostics seem not to be very user-friendly. However, for the most part, it provides you with a wealth of information and is worth being mentioned in our list of 9 website performance testing tools for 2020.
#4. Google PageSpeed Insights
Google PageSpeed Insights is not really a true page speed testing tool and does not provide a lot of information or solution to problems. But there are some reasons why users should take Google-built tools into consideration. Firstly, it provides information about how everything is going on your website, recommends ways to improve user experience as well as optimize search engines. If issues with your website performance are found by Google tool, you should take that data seriously. Besides, its ease of use also makes this tool a great choice. All you need to do is paste your web address in and wait a few seconds. Next, the results from both mobile and desktop versions of your website will then be displayed and color-coded nicely, so you will instantly get the data of whether your website is performing well or not.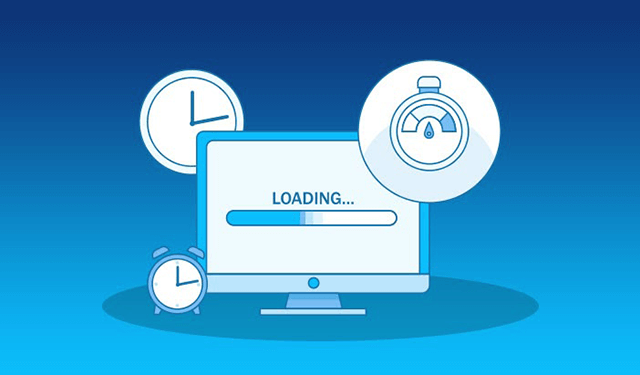 Test your web with the best website performance testing tools
#5. Pingdom
Wonder why Pingdom is listed as one of the best website performance testing tools? Well, Pingdom is a deceptively deep webpage tool that not only provides a speed test report but also gives a developer detailed information to address problems. Its simple and easy-to-use design is the reason you should take this tool into consideration when it comes to testing your website. Pingdom allows users to test their webpage speed from any of four different testing locations. You may find this tool user-friendly as it gives results that are incredibly easy to read with a detailed analysis of performance and a specific list of issues to solve. Moreover, the data generated is broken down to make it easier for users to dig deeper.
#6. DareBoost
Like other website performance testing tools, Dareboost enables you to test your web performance in different locations with ease. One of Dareboost's most interesting features is the ability to break down the data collected into visual representations. This gives you insights and explanations on the meaning of all the data. Moreover, Dareboost also provides a video breakdown of how your process is happening, which is useful to actually see what your user is looking for when your webpage loads. Interestingly, it allows you to slow down the video to really see the load order. Though it's hard to deny the value of this service, users may leave it for the reason of having to sign up for a free account.
#7. TestLink
If you look for a complete package from planning to tracking the project, then TestLink is probably a great option. It is one of the great website performance testing tools that boasts a wide range of features that help in the process of website testing. It also allows the developers to effectively jot down the most critical planning or project strategy with the most incredible Defect Recording system. Using Testlink, you will face no difficulties in doing test specification, reporting, and requirement tracking, as well as will be able to quickly set up the interface. If you want to track the project progress, TestLink provides you with the most fascinating reports and charts with additional features.
TestLink does not aim to give developers trouble with a complex UI design, so it has paid much attention to making the most user-friendly UI.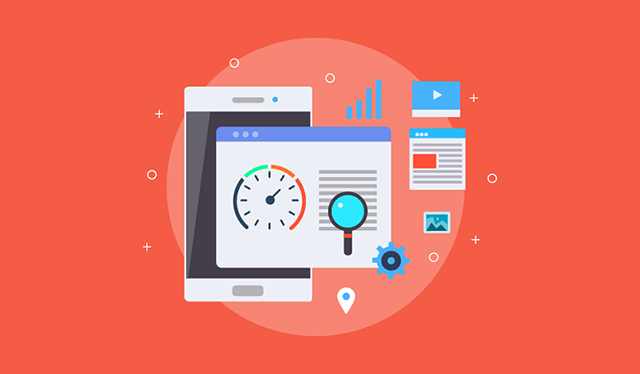 Best website performance testing tools
#8. SEO Site Checkup
SEO Site Checkup is one of the best website speed testing tools that definitely brings some captivating features to the table. The most outstanding feature is that SEO Site Checkup lets you address page speed and look into other search engine optimization factors at the same time. SEO Site Checkup should be the site of choice because it gives in-depth insights into your website's performance, finds out factors that affect user experience and search rankings. You may find it easy to read the report SEO Site Checkup and, more importantly, easy to act on. The comprehensive approach enables you to know how important your page's speed can be to the overall performance of a website, both with users and with search engine algorithms. By which, you will find solutions to the problems and time to upgrade your webpage performance. The features mentioned above are enough to make SEO Site Checkup one of the Best website performance testing tools for 2020
 9. Site 24 x 7
Site 24 x 7 gives deep insights into the performance of Web applications and Internet services from over 90 locations across the world and also from within a private network. The website testing tool helps improve your page speed through analyzing server environment performance and provides website performance metrics through powerful dashboards and alerts.
The results will be summarized in the form of graphs, making it easy for web users to read and interpret. Despite not being as robust as many of the other tools, the Site 24 x 7 Webpage Analyzer is still a nice option for page speed testing thanks to the built-in integration with other system administrators.
Conclusions
Of course, keeping an eye on a stopwatch as your website loads is not a good way to know whether your website is well or not. That's why most developers and marketers should take advantage of a wide variety of free website speed test tools. We hope this review on the 9 best website performance testing tools will be helpful to you! If you want to know whether your website is secure or not, please read 8 Online Tools for Website Test Security.