TCL Roku TV wont connect to WiFi: Find out causes and solutions for this issue
Oct 17, 2022 - Views: 833 Share
TCL Roku TV wont connect to WiFi is a common internet issue.
You try restarting, but nothing happens.
This post gives you tips and ways to fix this problem.
You can learn how to avoid future Wi-Fi issues by doing so.
Let's read this post!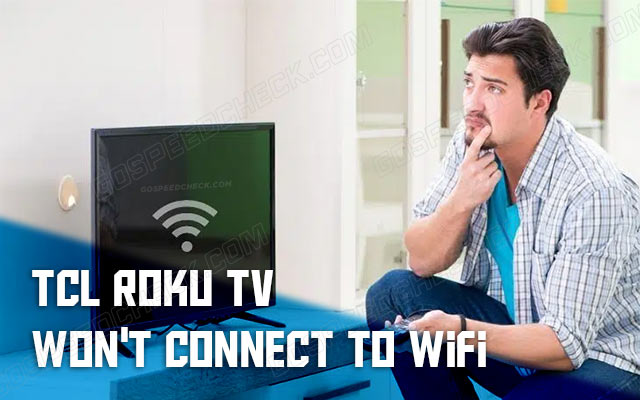 TCL Roku TV won't connect to Wifi
Why TCL Roku TV is Not Connecting to WiFi
Why wont my TCL Roku TV connect to Wifi? 
Well, there are numerous causes for your television's inability to connect to your home network.
The most typical causes include:
Issues with network/ router

Weak signal strength

Inaccurate password

Outdated firmware

Others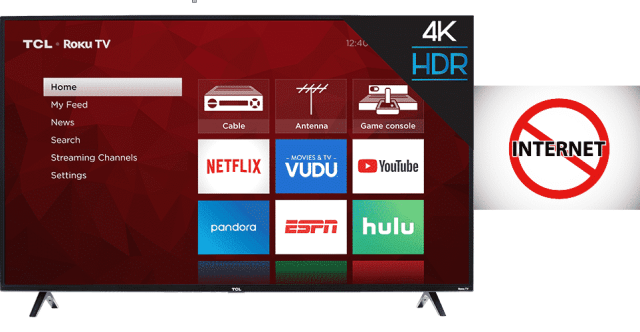 Why TCL Roku TV is not Connecting to Wifi?
Issues with network/ router
Starting with the router, power is required.
If you try to connect the router to the TV without powering it on, nothing will happen.
If the router isn't the issue, the network is.
You can find remedies for network issues.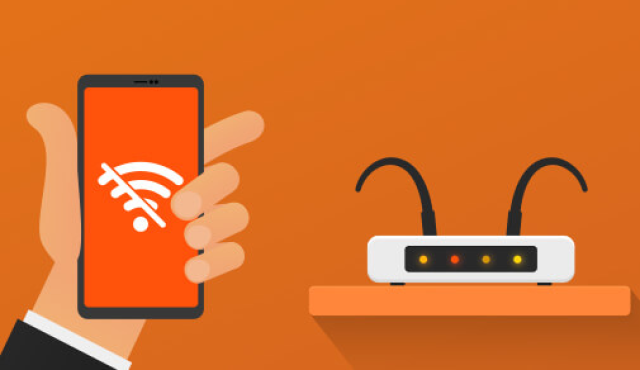 Issue with network/ router
Weak signal strength
This problem could occur if your TV is too far from your router or modem.
Wi-Fi operates at 2.4GHz and 5GHz.
 It will have an impact on the signal transmission if it is situated too far from the router or if there is interference.

Weak signal strength
Inaccurate password
You must be aware of the correct Wi-Fi password in order to connect to a secure Wi-Fi. 
Verify the spelling and numeric accuracy of the password underneath the router.
The password is occasionally different from the one written on the router.
Because you or someone else changed it, it causes the issue of my TCL Roku TV wont connect to Wifi.
If the password is right, the connection will go smoothly.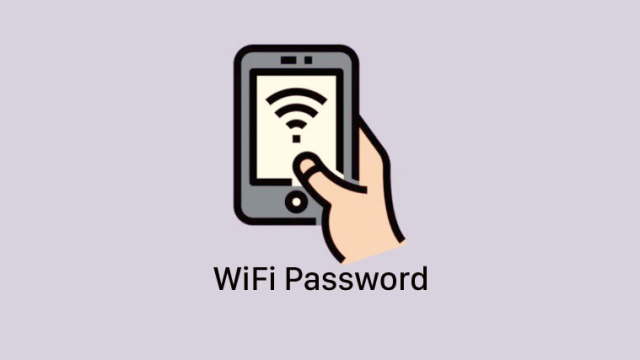 Inaccurate password
Outdated firmware
Wi-Fi connections occasionally need certain firmware. It's possible that yours is out of date. That is also the reasons why you have slow Wifi speeds.
To connect, you must update to the latest firmware version. The latest update is required for both hardware and software.
And to make sure everything is fine after updating, you can run a Wifi speed test.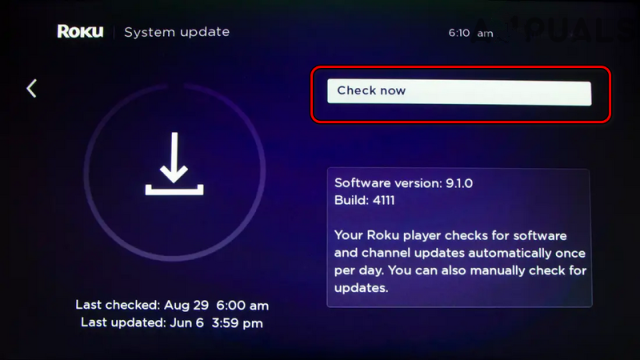 Outdated firmware
Others
In addition to the reasons listed above, the following other factors may also be mentioned as to why wont my TCL Roku TV connect to my Wifi:
Frequency issue

Damaged or Broken cables

Overload system

No internet connection from your wireless network

Others… 
How can you fix your Roku TV if it doesn't immediately connect to WiFi?
Are there any solutions to this issue? 
Continue reading to learn more…
How to fix TCL Roku TV won't connect to wifi?
Below are some tips to help you resolve the problem that Smart TVs frequently experience:

How to fix TCL Roku TV won't connect to wifi?
Read next: Does Cox throttle Internet?
Power Cycle Your Gateway/Modem or Router
Rebooting or power cycling the modem/gateway is the first way in figuring out what the issue is.
You may then determine whether the issue is with the internet connection or the television by doing this. 
The actions below should be followed to restart your network:
1. Find the power cord at your router, modem, or gateway
2. While the gadget is on, unplug it from the power source
3. Hold off for 15–30 seconds
4. Reconnect the device's power
Reboot Your Roku TCL Television 
The next fix is to restart or power cycle your TCL Roku TV. 
Just unplug the television from the wall outlet to accomplish this.
Before plugging it back in, let it stay for 30 to 60 seconds.
Note: Turning the TV off won't be sufficient; you must disconnect it from the main power supply in order to entirely drain the TV of power.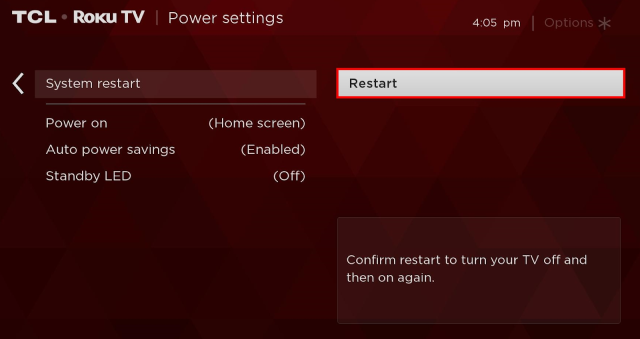 Restart your Roku TCL TV
Double-Check the Network You're Connecting To
Many don't think about it, but it's one of the reasons why your Roku television isn't picking up an internet connection.
For this procedure, make sure you are connecting to the correct network by checking the name or SSID. 
Additionally, double check the password you're entering.
Note: The capitalizations will be important because the system is case-sensitive.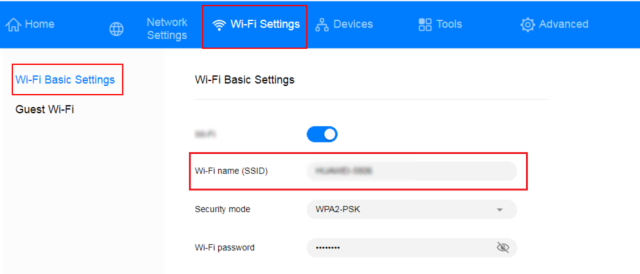 Double-Check the Network You're connecting to
Check the Date & Time of the TV
In addition to being unpleasant, having the incorrect date and time on your television could also result in connectivity issues.
Although the majority of TCL television models offer an automatic date and time setting feature, here's how to manually adjust it.
1. Press "Home" on your controller to access the main menu.
2. Navigate to "Settings" using the arrow buttons on your remote.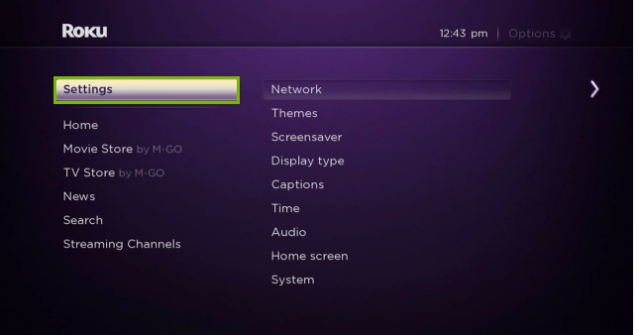 Check the Date and Time of the TV
3. Then select "Device Preferences" and press the OK button.
4. Scroll down to the selection that says "Date & Time".
5. Establish the date and time and ensure that it is correct.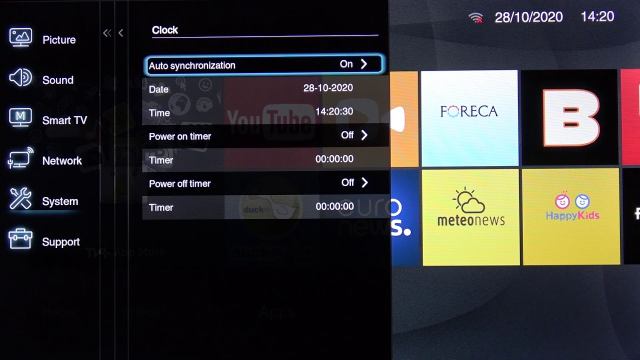 Change date and time correctly
Note: If the function to Set Date & Time Automatically is available on your TV, click it.
Check the Firmware/Software of Your TV
Why wont my TCL Roku TV connect to Wifi?
Check the firmware or software version installed on the Roku TV.
This is allegedly one of the main reasons why TCL Roku TV wont stay connected to Wifi.
To check and update the firmware or software version of your TV, simply follow these simple steps:
1. On your controller, press "Home" to access "Settings".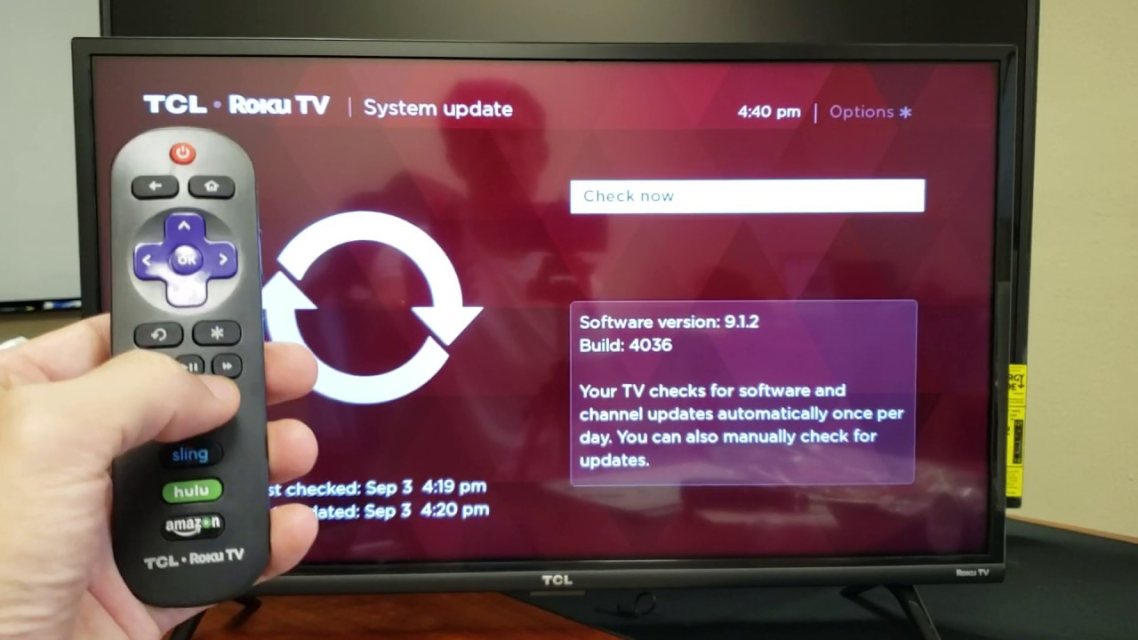 Check the Firmware/Software of Your TV
2. Next, choose "System" -> "System Update".
Choose system menu
3. Choose "Check Now" from the top-right or bottom-right corners of your screen.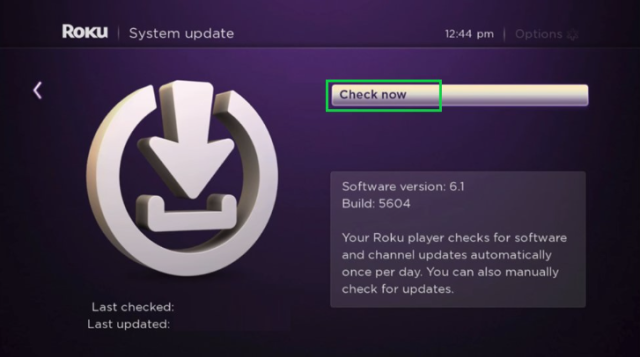 Click the "check now" menu
4. You can use that feature to determine whether your current software version is out-of-date.
5. Click "Update" 
If an update is now available, you'll then just have to wait for the update to start and finish.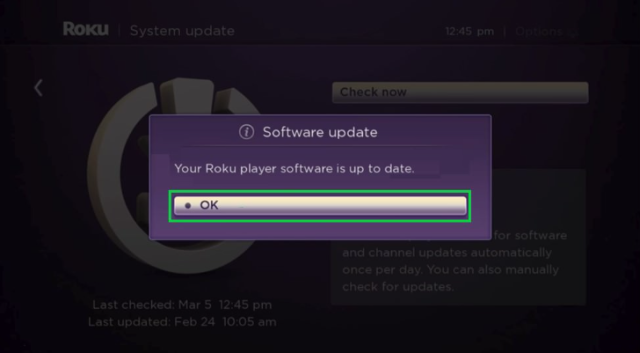 Finish the update 
Turn off filter and VPNs on the network
Pi-holes and other filters might make you more cautious in the long run, but they might also make some gadgets unreachable.
Similar to this, VPN services reduce connectivity by giving high ping and weak WIFI strength.
Disabling such devices from accessing the network is strongly advised as a potential fix for this problem.
Since most filters are offered by independent software packages, you can disable them using your computer.
There may be further masking filters that you have enabled on your network that need expert assistance. 
For more help, get in touch with your ISP.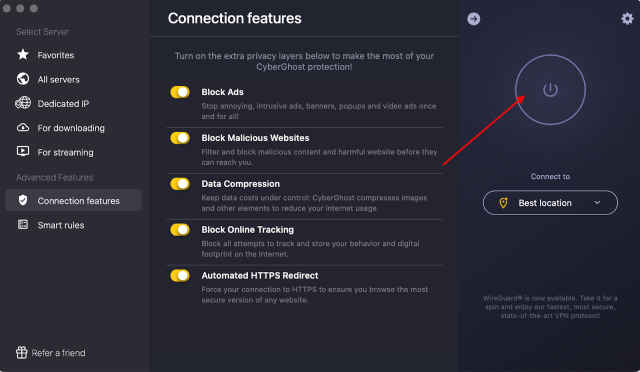 Turn off filter and VPNs on the network
Check router settings
What to do if TCL Roku TV wont connect to Wifi?
Changes made to the router may impact the communication between your Roku TV and the router. 
Before trying to connect, make sure you restore the default settings.
By linking the router to a PC and launching the router site via a browser, you can view these settings. 
Once the router is connected, type its IP address into the browser's search box.
You will need to enter your login ID and password in order to access your account, ID: Admin, Password: default
Then, check for connection.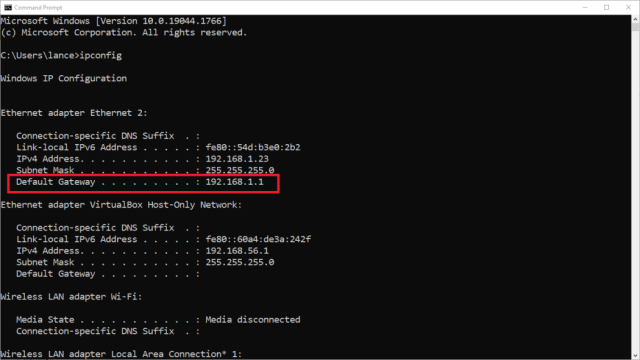 Check router settings
Use a wired connection
The television's wifi capabilities could be to blame. 
It will therefore be worthwhile to attempt it with a wired connection.
There is an Ethernet port on every TCL Roku TV, in case you were wondering. 
It is typically visible at the back of the device, above all of the accessible HDMI ports.
Connect an Ethernet connector from your modem/gateway or router straight to the TV.
To set up your TV for this setting:
1. On your remote control, select "Home", then select Settings.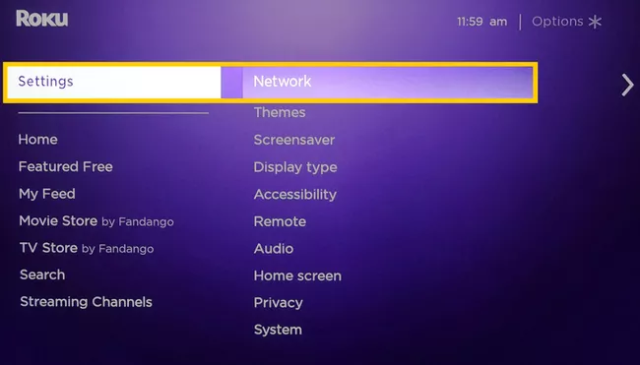 Press "home" button on Roku remote
2. To access the "Network", scroll to the right or left.
3. Emphasize the option marked "Wired (Ethernet)".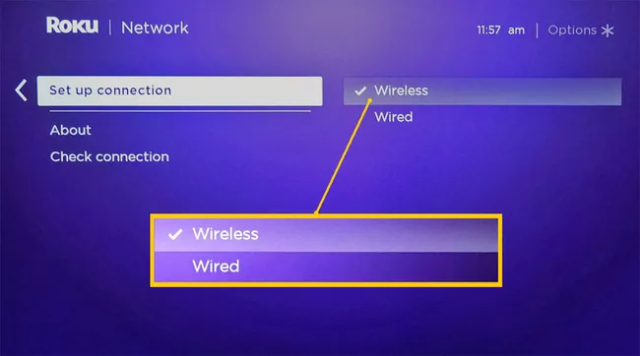 Network options are available for Roku TV
4. Watch the TV to confirm this configuration.
From there, you can complete all of the tasks you are unable to complete due to its WiFi connectivity issues.
They include updating the software and firmware, among other things.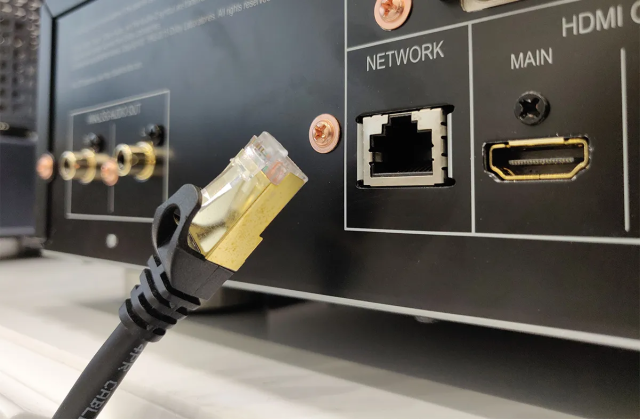 Use an Ethernet Cable Directly
Factory Reset Your Roku TV
Reset the factory settings on your TCL TV for a fresh start is another solution to my TCL Roku TV wont connect to the Wifi. 
To reset it successfully, adhere to following steps:
1. Press "Home" to bring up the TV's primary screen.
2. After that, navigate to Settings > System > Advanced System Settings.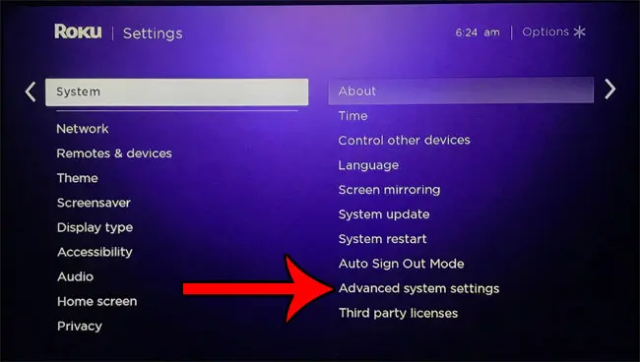 Advanced system settings on Roku
3. Move the cursor to the right and select Factory Reset.
4. Press it, then wait for the TV to restart.
After doing this, you should be able to successfully re-connect your television to the Internet.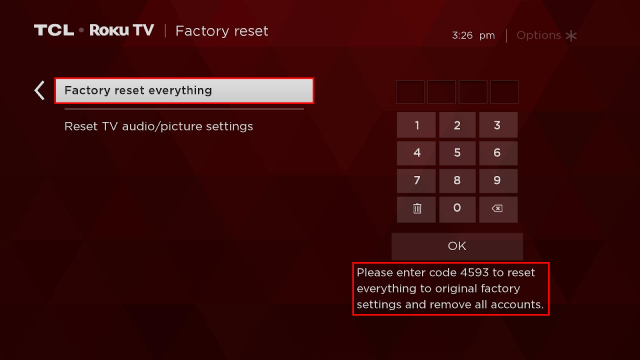 Factory Reset Your Roku TV
Call your ISP
The internet is set up at your home by your Internet Service Provider (ISP).
With the help of this initial connection, your modem can translate internet data so that your eero router can deliver wifi across your home.
You should call your ISP if:
Your EERO gateway device is experiencing problems connecting to the internet.

Your internet network is giving you problems.

The results of your speed test indicate lower speeds than what you are paying for.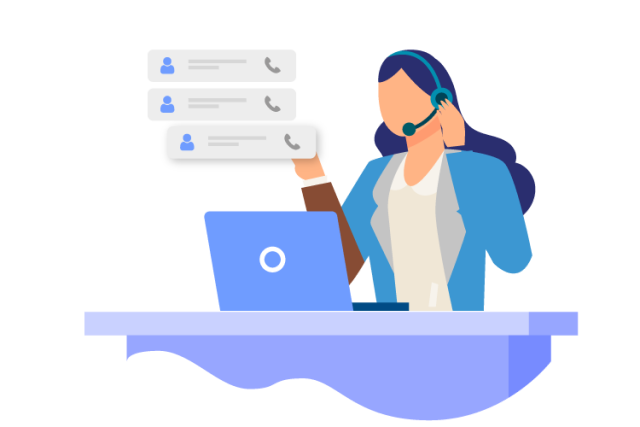 Call your ISP
Read next: Orbi keeps dropping Internet
Frequently Asked Questions (FAQs)
How do you know when your Roku is bad?
Your Roku device may malfunction if it stops responding, becomes overheated, stutters, or delays when switching between channels or streams.
The "too hot" problem will be one of the initial indicators that your Roku is bad.
Similar to this, Roku can occasionally malfunction when it lags, stutters, or stops responding to commands.
How do I reset my TCL Roku TV?
You can do the following:
Open the main screen by pressing on your remote control.

Scroll down and select Settings > System > Advanced system settings > Factory reset > Factory reset everything

Enter the code shown on the screen and choose OK to start the full factory reset.
Every time you reset the TV, a unique code is produced.
Is there a reset button on Roku TV?
Yes. A hardware factory reset button is present on the bottom or back of every Roku device.
Either a pinhole or a tactile button makes up this object.
By holding down this button for a long time, these devices can be factory reset.
Final thoughts
Hope this post helps you to fix the problem: "TCL Roku TV wont connect to WiFi". Typically, the issue is with the TCL Roku TV, your internet connection, or both. To fix a broken Roku TV, attempt the aforementioned procedures.