Orbi keeps dropping Internet: 10 easy ways to solve it FOREVER
Oct 17, 2022 - Views: 5497 Share
Does the connection on your Netgear Orbi device continually dying? Don't know how to solve the problem of Orbi keeps dropping Internet and you feel so stuck by it?
If the answer to the question is "yes," then this post will assist you in resolving the current problem.
There is no need for you to wait around in search of a solution, instead, read this post right away!
What causes Orbi to keep dropping Internet?
Reasons why Orbi keeps dropping Internet?
It's conceivable that your settings are incorrect if your Netgear Orbi Internet keeps dropping.
Look at several of the potential causes listed below as to why does Orbi keep dropping Internet:
Power problem
Your router could also go offline due to a power issue, breaking the network.
Faulty cables
If you run a Wifi speed test and find out that you have slow WiFi speeds, it may be due to faulty cables.
Your router may frequently lose the WiFi connection if there is a problem with the cable connections.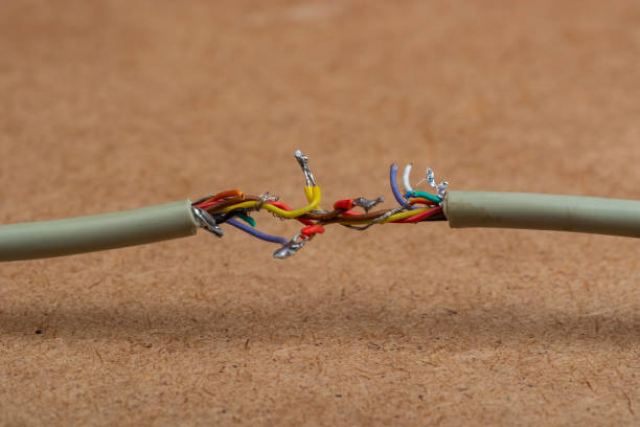 A faulty cable
Faulty data
Your router can experience difficulties and lose connectivity if there is an issue with the firmware data.
Overheating
Your router may lose the connection to cool itself if it becomes too hot, which could slow down the network performance.
ISP problem
A local power outage or ongoing ISP maintenance may eventually stop your router from receiving a signal and dropping the network.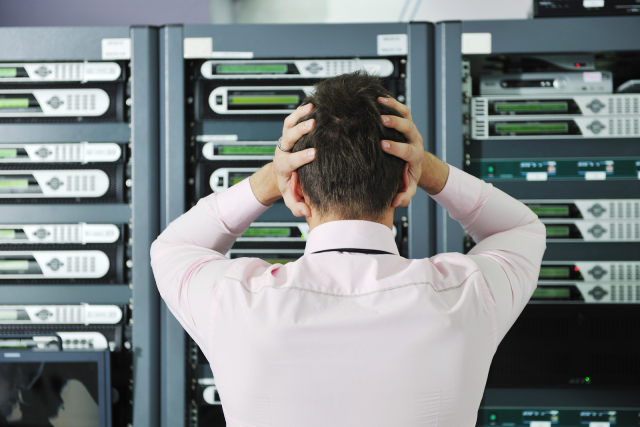 ISP-related issues can cause the Internet to drop
Other causes (list)
In addition to these common reasons, some causes below may still cause your Orbi keeps dropping Internet connection:
Incorrect hardware connection

Being surrounded by emitters

Orbi router is connected wireless to the modem
Let's move on to the most effective Orbi router troubleshooting guidance now that you know what might be wrong.
How to fix Orbi keeps dropping Internet?
The most crucial advice for getting Orbi to resolve your issue is below. 
Feel free to get in touch with a knowledgeable technical professional if you run into difficulties trying to solve a problem, like Orbi RBR50 keeps dropping Internet. 
They will assist you in rapidly identifying your mistakes and finding a solution.
Ensure proper connection
First, make sure your Orbi router is properly connected.
It's also an effective method to solve the problem of the ethernet port not working.
To achieve this, make sure all of the wires are plugged in correctly by checking them twice.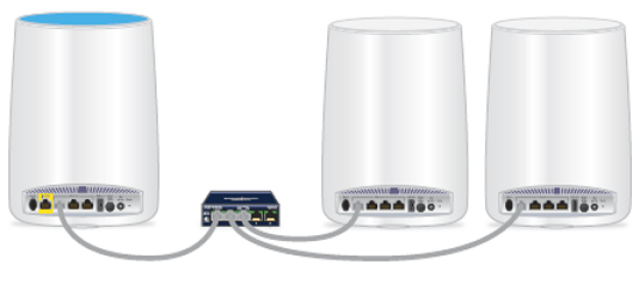 Your router should be properly connected
Additionally, there should be no broken or weak connections and all connectors should be tight.
Joining up should be simple because Orbi routers are renowned for their user-friendly design and ease of installation.
Inspect the wirings
Your router may regularly lose the network connection and disable your WiFi signal if some of the Ethernet cables are damaged or not fully plugged in.
Follow our instructions:
Switch off your Orbi router first

Disconnect the power adapter for the Orbi router from both ends

Disconnect the Ethernet cable at both ends

Disconnect the Internet cable out of the router's blue port

Clean any debris from the connectors of the two cords

Turn the ends of the cable

Connect your ethernet to a different Orbi router port

Firmly splice the Ethernet wire ends together

Connect the Internet cable and the power adapter

Avert cable twists and pressure-filled postures

Activate the router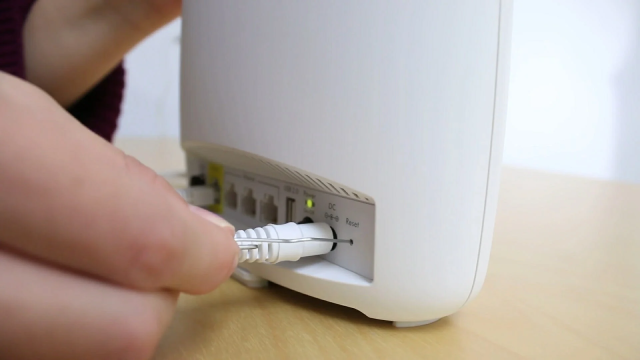 Unplug Orbi's cable
Hard reset your devices
Using this technique, you may rid your Orbi gadget of any unused electricity and give it a head start the next time you turn it on.
Additionally, the device will cool down, solving the problem of the Orbi router keeps dropping Internet.
Observe our guidelines:
On the device's rear, press the power button once

Unplug the power adapter to stop the device's power supply

Wait for five minutes nonstop

Reinstall the power adapter and wait for your gadget to start up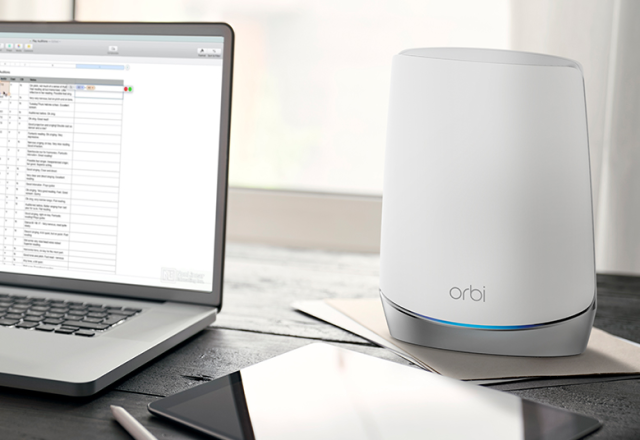 You should hard reset your router
Once your Orbi's LEDs are all lit up, verify that the network is operational.
Avoid overheating
As previously stated, excessive heating can result in significant bandwidth losses and, eventually, network losses until the router is cooled down.
Here are a few helpful tips:
Suck dust from the router's ventilation openings with a vacuum cleaner.

Remove from the router any heat sources that are within a reasonable distance.

Avoid leaving the surface of the motor in the sun for too long.

Reposition its antennas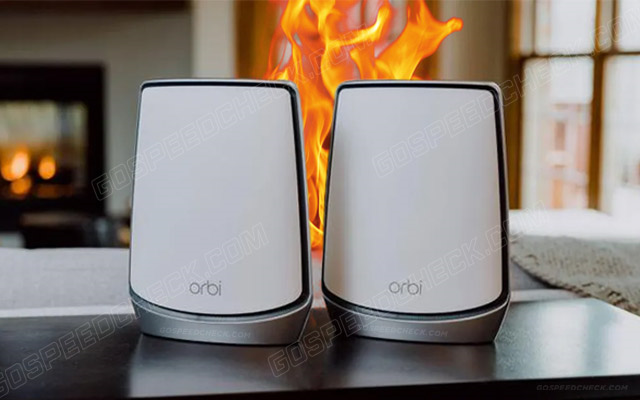 An overheating Orbi router 
Check the modem
If your router is wireless, like your Orbi model, it usually depends on the modem.
Thus, if the modem goes down first, your router will also lose service.
Here are some things to bear in mind:
Re-connect the modem's connection to the router.

By unplugging the modem for three minutes, you can power cycle it.

To check for potential network issues, check the modem's LEDs.
Troubleshoot the software
You must use either an Ethernet wire or the WiFi on your Orbi router to connect.
Here are some things you can do after connecting your PC to your router:
The network icon is located in the bottom right corner.

Select Troubleshoot problems

Wait for issues to be discovered by the automatic scan.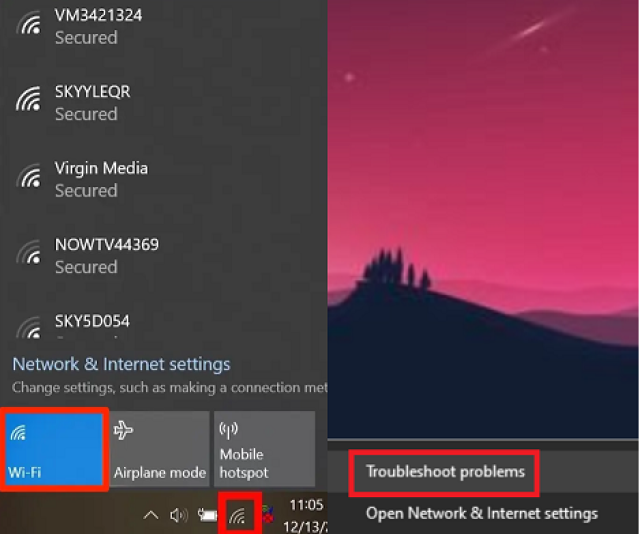 Troubleshoot the software
Flush DNS
Go to the Control Panel on your PC if the automatic Windows scan did not reveal any problems.
Then select Change adapter settings in the Network and Sharing Center.
From there, it's time to right-click on your network and select Disable.
Then, Enable it.
Once you're ready, you should press the start button and type Command Prompt.
If it appears, continue with the following steps:
Right-click on the Command Prompt and then open it as administrator

Type ipconfig/realease and then hit Enter

Type ipconfig/renew and hit Enter

Type ipconfig/flushdns and hit Enter

Type ipconfig/registerdns and hit Enter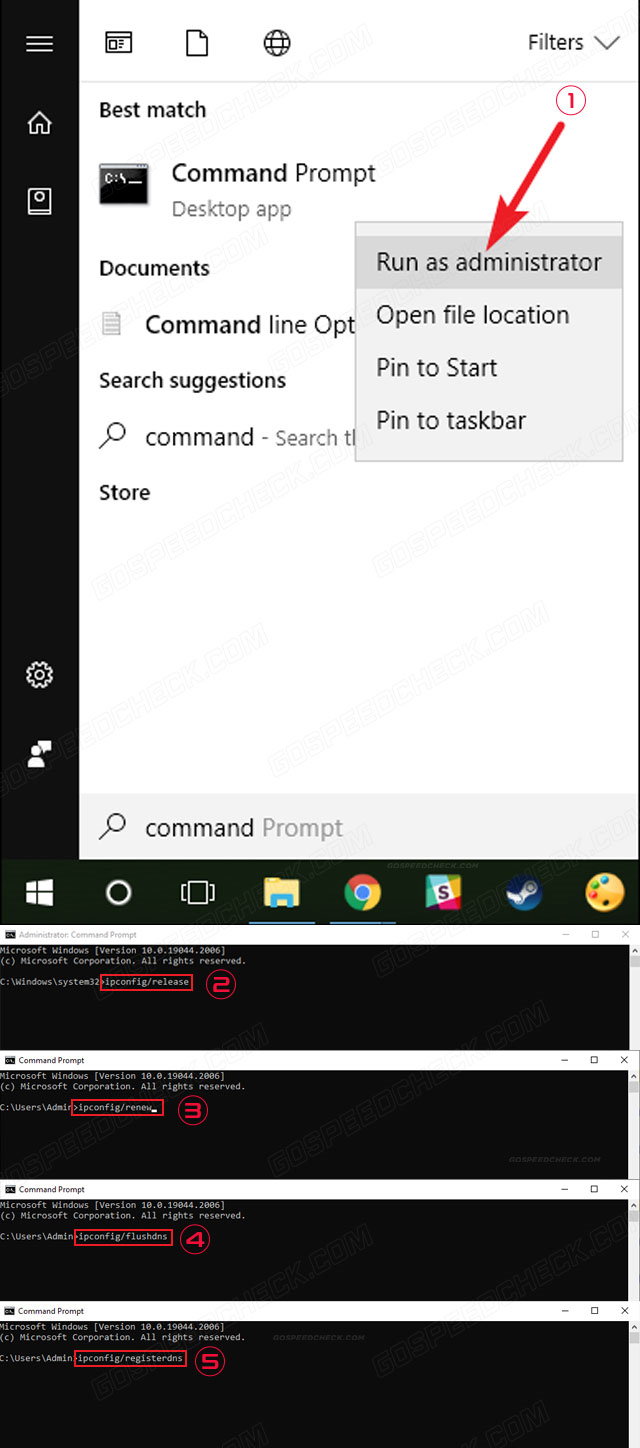 Steps to flush DNS
Update your Orbi's firmware 
A device's outdated or damaged firmware is one of the main causes of Internet-related problems for Orbi users. 
Do you consistently commit the same error? 
Unfortunately, if so, we advise you to upgrade the Netgear Orbi firmware right away!
The detailed instructions you must adhere to in order to update the firmware of your Netgear Orbi device are listed below:
Open a laptop web browser

Visit the administration page at https://www.netgear.com/home/services/Orbilogin/  

Enter the device's default username and password

On the Log In button, click

Select Settings, then select the Firmware Update button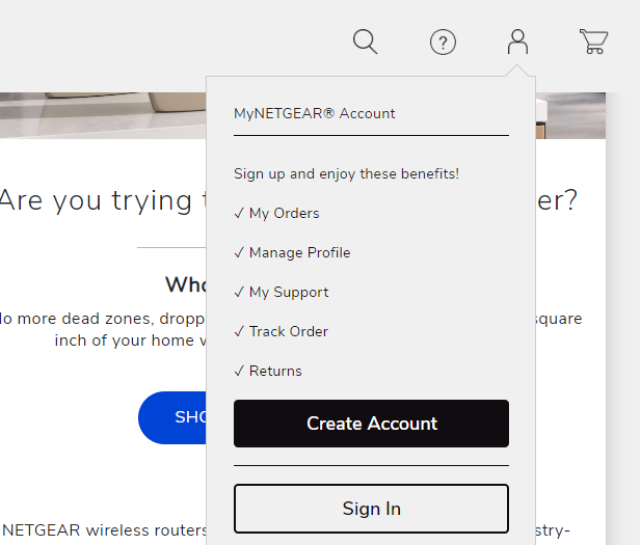 Visit the website and update the router's firmware
Perform factory default reset
The simplest method involves reaching inside the router's factory reset button with a paperclip or another small object.
To start, try these:
On the back of your Orbi router, look for the factory reset button.

Put the paperclip through the opening.

Once LED or Orbi begins to blink twice, hold the button down.
Contact your ISP
You might need to get in touch with customer service to speak with an expert about the connection problems if none of the aforementioned solutions work.
Along with helping you troubleshoot the issue, they may inform you of their policies and the types of modems they employ.
A technician may need to investigate further to determine why your Orbi RBR40 keeps dropping Internet and whether there is anything that can be done.
Let's review all the fixes once more time by looking at this info: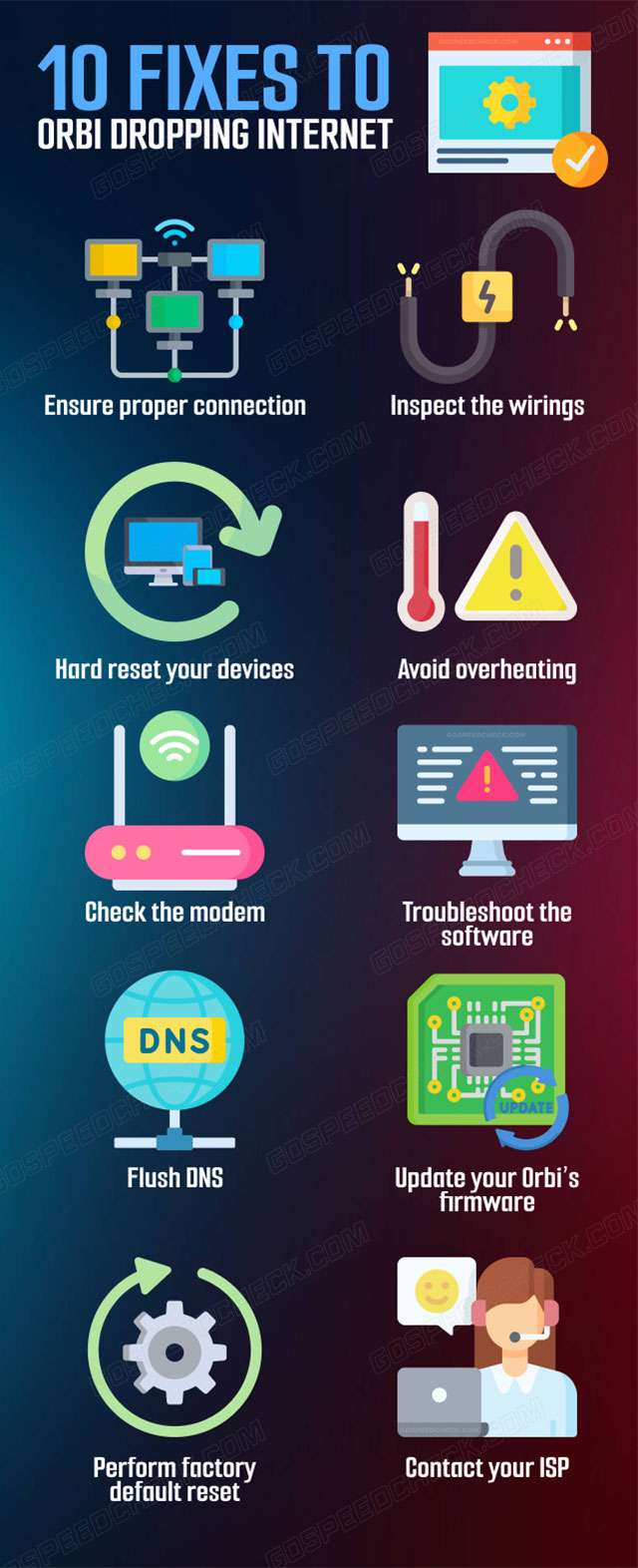 Tips to fix Orbi's unstable Internet
Indeed, you can find a lot of fixes for any problems your modems and routers may be having.
Start with simple troubleshooting and check all connections again to make sure the devices are positioned correctly.
After that, you can perform a firmware update, factory reset, or even call for ISP's help.
Not only you can find solutions to your router but also TCL Roku TV wont connect to Wifi.
So stay up to date on our blog!
Frequently Asked Questions (FAQs)
Why is the Orbi app not working?
In addition to my Orbi keeps dropping Internet, the problem with the Orbi app is also popular.
Your smartphone or the Internet connection may be having problems. So, try clearing the app's cache.
How do I reconnect my Orbi after a power outage?
Replugging the LAN cable is all that is necessary.
The router will reconfigure itself automatically.
What does a purple light on Orbi mean?
A purple light Orbi Orbi means that it has broken communication with the Internet.
How do I fix the issue of an Orbi router not found?
When installing Orbi via the mobile app, if you see a not found problem, touch Settings and Wi-Fi.
Then, choose to connect to the router's default Wi-Fi network.
Conclusion
Make sure you've tried our suggested solutions before continuing because there may be a number of causes for your Orbi to lose Internet. As a final resort, you might have to seek professional assistance if you are unable to identify the problem.
Well, that concludes the discussion on "Orbi keeps dropping Internet." Write to us in the comments section if you have any thoughts or questions about this topic.