Why do I have a strong WiFi signal but slow speed internet connection?
Oct 05, 2022 - Views: 417 Share
People usually assume that a strong WiFi signal equals fast internet speed. However, it's not always the case. Sometimes, you can experience a strong WiFi signal but slow speed. In this article, we will explain why this problem occurs and how to fix it.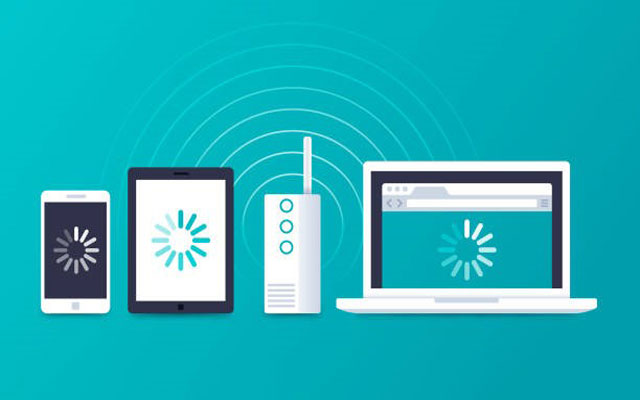 Strong WiFi but slow internet speed
How does the problem of WiFi strong signal slow speed happen?
Strong WiFi signals can only ensure that you get the source's closest speed. Therefore, if your internet connection is slow, you can not achieve a fast internet speed even if your WiFi signal is strong.
There are many reasons for the slow internet. There may be problems with the internet cable, which make the internet speed in a whole area slow down. If too many devices transfer data simultaneously, your internet speed can also slow down.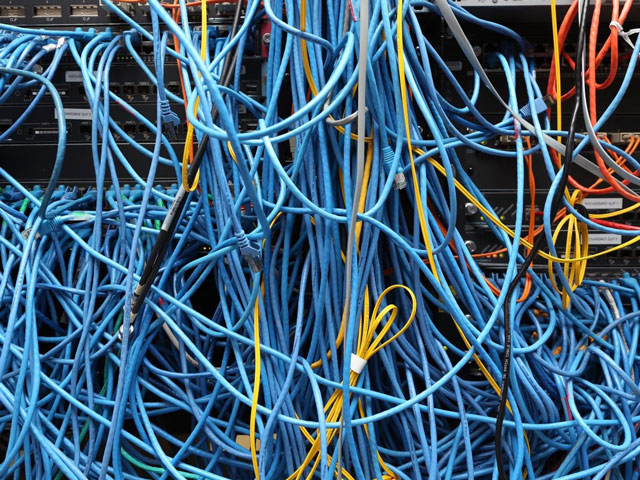 Internet cable problem
Do you live in an apartment with several WiFi networks? If so, the WiFi channels can be crowded and make your internet speed slower. In this case, you may experience high internet speed in one room and slow internet speed in another room, even if you have the perfect WiFi signal.
How to fix the slow WiFi speed?
You have determined what causes WiFi to be slow, and now it's time to fix the problem. In this case, you have strong WiFi signals. Therefore, your router is in a perfect spot. You do not need to move it to another place to speed up your internet speed.
Contact your Internet Service Provider
As mentioned in the previous part, your slow internet connection may result from a cable problem, a service outage, or system maintenance. You can contact your Internet Service Provider (ISP) to know exactly what happened to your internet connection.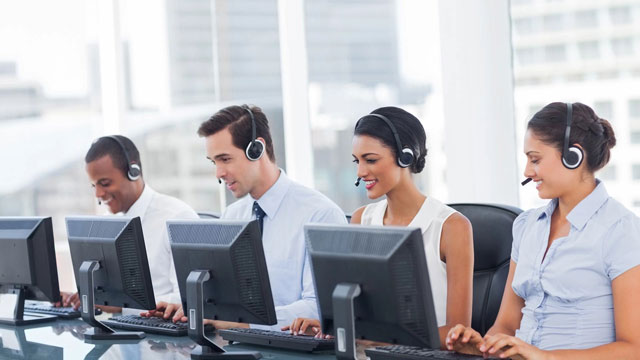 Contact your ISP
If there is a system-scale problem, you cannot do anything to fix it. The only thing you can do is wait for your ISP to restore the connection and give you a better internet speed.
If there are no cable problems, service outages, or system maintenance in your area, you need to process the following solution.
Enable or Disable Google DNS
Google DNS can sometimes save your internet connection, making your download speed faster. However, it can sometimes make you unable to connect to certain websites. Therefore, you need to tweak the DNS settings when encountering an internet problem.
If you are not using Google DNS, try to enable it and see what happens. It does not hurt to try!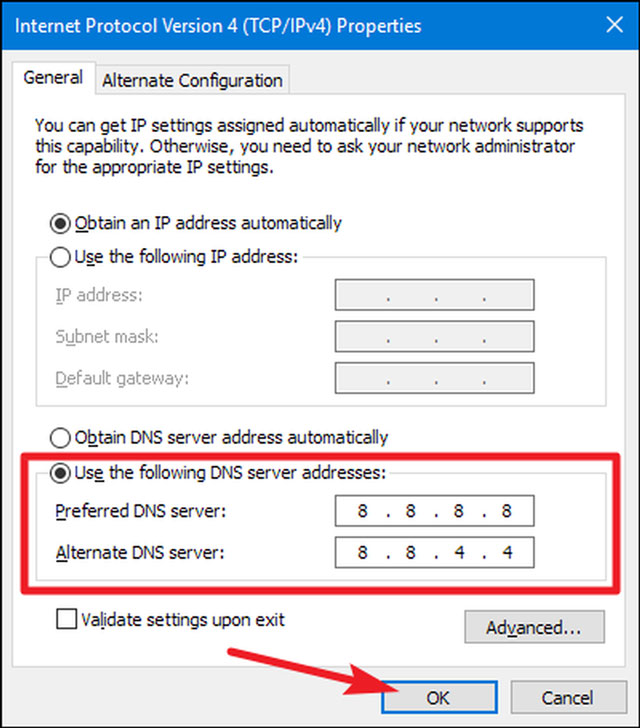 Change DNS server
To change to Google DNS, you need to access the TCP/IPv4 settings. In the "Prefered DNS server" field, input 8.8.8.8. Next, type 8.8.4.4 in the "Alternate DNS Server" field. 
In contrast, if you have internet trouble when using Google DNS, disable it by choosing the "Obtain DNS server address automatically" option.
Limit others' internet speed
In a shared network, internet speed may change depending on the time of the day. Slow WiFi speeds usually occur in the evening when many people connect to the internet simultaneously. Your bandwidth is limited to a certain number, and you can not achieve a fast connection if everyone else is transferring data over the network. To get rid of that problem, you can limit others' internet speed. If your connection is 100 Mbps, you can restrict other devices' download speed to 10 Mbps to give a better connection for yourself.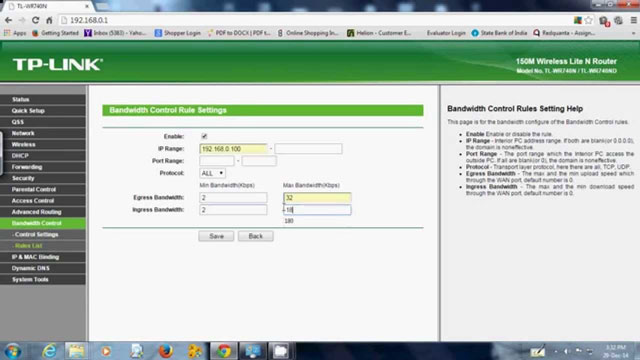 Limit others internet speed
To perform this task, you need to know which modem and router you are using. After finding the model of the device, search on Google with this formula: How to limit other internet speed + model name. 
Conclusion
These are some easy ways to fix the strong WiFi signal but slow speed problem. We also give more internet tips and tricks in our blog, such as Fixing the Optimum WiFi slow problem. If you need more internet guidance, please visit our Group - My Speed Facebook