STC achieved the highest mobile download speed for 5G in KSA
Mar 11, 2021 - Views: 671 Share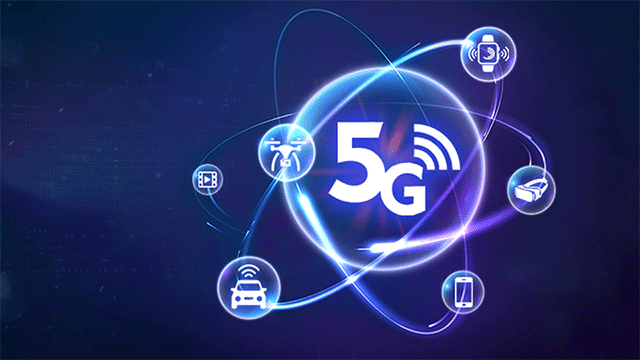 STC achieved the highest mobile download speed for 5G in KSA
The Communications and Information Technology Commission (CITC) has announced that Saudi Telecom Company (STC) is on the top among countries having the highest mobile download speed in the Kingdom, with a 5G network that has speed check internet result 342.35 Mbps. This was revealed in the 2020 Q4 Meqyas report on the average download speeds for 5G networks. Meqyas, an initiative of the CITC, compares download, upload, and 5G of service providers in the Kingdom and then ranks them.
See also:
STC has deployed its 5G network in over 47 cities across the Kingdom in order to keep remains the top position in reliable mobile coverage and deploy the largest advanced 5G network in the Middle East.
According to the telecom operator, the next phase will be the expansion of the 5G network in Saudi Arabia, with more than 71 cities.
It is stated that STC will remain to pursue its market leadership in the field of new and advanced technologies to expand a significant 5G network as well as develop its advanced 4G network.
The company is also trying to offer more of its customer experience and continue the development of a reliable and advanced digital network and infrastructure that is considered as a backbone of various sectors and industries. This will be implemented in parallel with the company's DARE strategy that is suitable for the Kingdom's Vision 2030.
STC recently achieved the Ookla Speedtest award for the best mobile data speed test in the Kingdom for Q3 and Q4 of 2020. It also got the first position company having the fastest average mobile data download speeds for the same period, according to the CITC's Meqyas report.
Moreover, the Opensignal Global Report compared and spent STC a position in the list of top global companies offering the most improved downloading speed experiences.
STC has also surpassed its counterparts in the region to gain the most valuable brand in the Middle East's telecommunications sector, and the third most valuable brand in all sectors after Aramco and ADNOC, according to the Brand Finance Global 500 2021 report announced last month.
This telecom giant is the region's fastest-growing brand, its brand value raises impressively to $9.2 billion and jumps out top 200 to place in the 51st position. Thanks to that, STC becomes the second-fastest-growing brand among the 20 largest global telecommunications companies and earning the company an AAA-brand ranking.