How to Replace Xfinity Modem in 2 Ways? [An Actionable Guide]
Nov 10, 2022 - Views: 1928 Share
Do you want to replace Xfinity modem, but don't know how to?
This is necessary when you install and configure the new modem to alter the old one.
We provide useful information about this task to help you easily and quickly perform Xfinity replace modem.
Scroll down for details!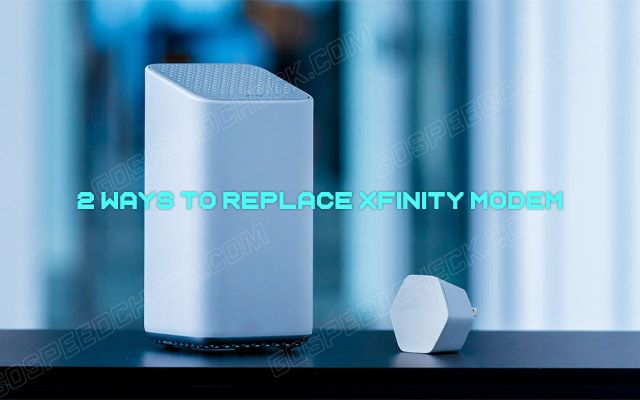 Replace Xfinity modem
Why Replace Xfinity Modem?
There are several reasons why modems are better when it comes to Xfinity.
Back in July, Comcast increased modem rentals to $14 per month, which is well above the standard rate most ISP's charge and is unreasonable in many ways.
First, the modems they offer usually come with the most bare-bones features.
These modems are also strictly regulated by Xfinity, so you can't change settings that Xfinity doesn't want you to change. 
Firmware updates can also be regulated, but having your modem will give you leeway when setting up new firmware.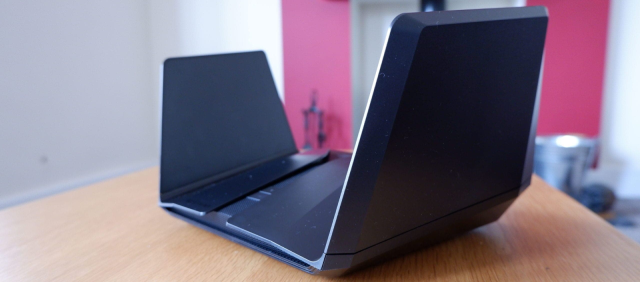 The reason why replace the Xfinity modem
Why You Should Get Your Own Modem with Comcast?
When switching to your modem with Comcast, you don't have to pay monthly rental fees. 
Comcast charges a monthly fee (usually $14/month) for Comcast modem rentals.
Yet, you don't necessarily need a specific Comcast modem, so the extra work is pointless. 
The annual rental fee will be $168, $336 for 2 years. You can buy your modem for less than that.
This saves you $168 annually just by switching to your modem whereas there are various compatible inexpensive modems available.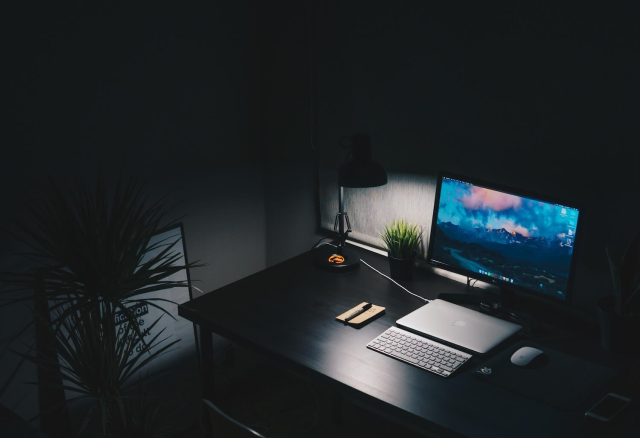 The reason you should get your own modem with Comcast
Xfinity also uses rental modems as WiFi hotspots for others. 
You may disable this feature, but some people don't realize it. Others using modems as hotspots slow down the overall network performance.
You may protect your network via a password and a username. This can prevent unwanted devices from automatically connecting.
How to Select a Modem Compatible With Comcast?
Choosing the right modem compatible with Comcast is important to give you a great network connection. 
Below are some necessary things you must consider before selecting a modem appropriate for your device: 
Things to consider
Before choosing a good Comcast modem, you should consider various criteria such as price, balanced, or modem type. 
Below are the useful information you need to update.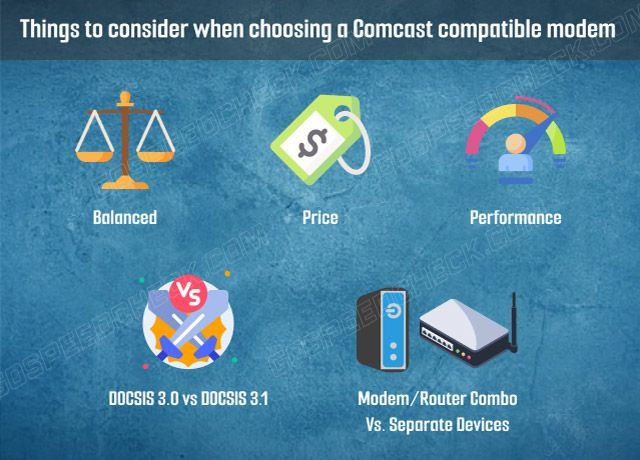 Things you should consider when choosing the modem Comcast
Balanced
You should choose the universal modem suitable for your configuration, such as the ARRIS SB6190 cable device. 
The best-seller brand name can give you a great experience with superior internet speed. 
You can recheck this feature by running a WiFi speed test. Besides, it also helps your wireless network get rid of internet connection outages.  
Price
The second important criterion you should consider is the price. 
With an affordable modem such as ARRIS SB6190, you can pair it with a Netgear AC1200 router to get a great network configuration combo. 
This router only costs $120 to help the internet connection upgrade up to 400 megabytes with a greater network connection.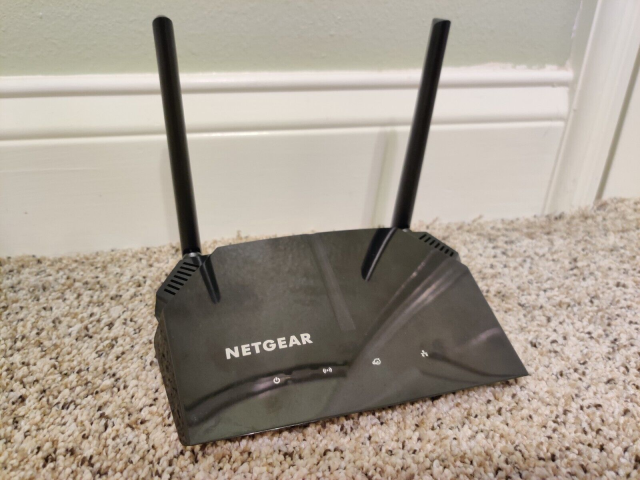 You should consider the price of modem
You may also enjoy the benefits of optimal network quality. Besides, you can subscribe to a greater plan from your ISP via the router and modem statistics. 
This combo's capabilities can amaze you after you turn on them. 
You may get the best pick by following the positive rates and reviews through the shop's online websites. 
Performance 
You need to consider one of the essential things to choose the right modem for Comcast. 
The good performance allows you to access the browser and online sites without interruption. 
You can choose the overall quality products such as Motorola MB76213 with 845 Mpbs or ASUS AC 1300 router. 
DOCSIS 3.0 vs DOCSIS 3.1
The old standard is slow but widely adopted, while the new 3.1 is fast and expensive.
DOCSIS 3.0 is capable of 1Gbps downstream and 200Mbps upstream, so the speed is not bad.
It is for you if you're happy with your current speeds and don't care about future guarantees. 
3.1-based modems are also inexpensive, ranging from $50 to $150. However, DOCSIS 3.1 is faster, with 10 Gbps downstream and 1-2 Gbps upstream.
DOCSIS 3.1 is useful if you use your home network for more than the Internet.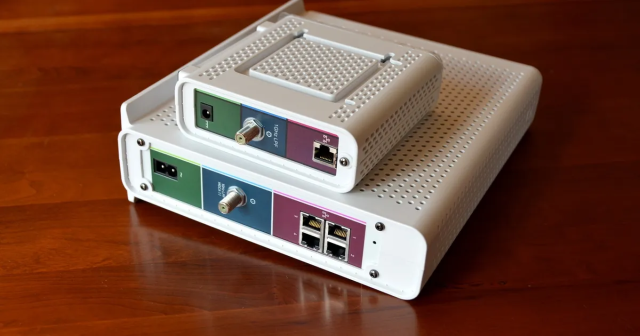 DOCSIS 3.0 vs DOCSIS 3.1
Modem/Router combo vs. separate devices
You should use a different router and modem if you want customizable internet and top speeds.
Yet, a router or modem combination is an ideal option. For instance, if you expect easy installation and troubleshooting to cut costs.
Popular Comcast compatible modems
To make your life easier, we've rounded up some of the best and most popular modems out there right now.
Remember that these modems are just modems. You need a router to use Wi-Fi at home.
If you don't want WiFi, get one of these and connect your device to it.
However, modem and router combinations are compatible with Xfinity and have their own advantages.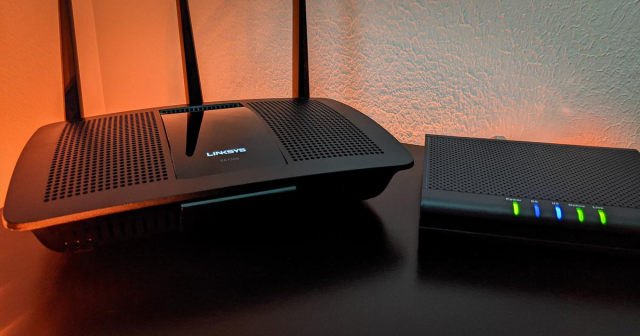 Popular Comcast-compatible modems
The first recommendation is the Arris SURFBOARD SB 6190. This is a DOCSIS 3.0 standard modem capable of handling internet plans up to 600 Mbit/s.
This is the default choice if you don't want to think too much about things.
Another suggestion is the Motorola MB7621, which can speed up to 1 Gbps but has only one Ethernet port for the router.
However, this is recommended as it strikes a good balance between price and performance.
For DOCSIS 3.1 recommendations, give Netgear CM1000.
You would expect a DOCSIS 3.1 router, plus additional features such as self-activation and a Gigabit Ethernet port.
How to Replace Xfinity Modem?
In this section, we give the information about replacing Xfinity modem after you pick the router and modem compatible with your configurations. 
You may activate the online site: Xfinity.com/activate as soon as you plug your device into the power. 
We're going to learn more about each independent way below to activate your new modem: 
Use Xfinity App
The Xfinity app allows you to establish the replacement for Xfinity modem easily. 
Launch the app with your password and ID after turning your modem on and configuring the cable connections. 
You can be prompted the activation after finding the Internet. 
Connect and establish to your modem; enable the Coax cable by plugging it properly into all sources. 
Use Xfinity app
Next, inspect a 12-digit CM MAC number on your modem's backside or bottom to check the app. 
Your modem will appear "Check Your Connection" once everything is done. 
Check your network connection through the Xfinity app and identify the provided information. 
Contact Xfinity Support
You can get useful information from the Xfinity support team to manually establish your device if you have a problem with the activation procedure. 
You need to prepare some information to give them, such as the serial number or MAC address on your new modem. 
They use this information to trigger your device's signal and connect it to their servers to bring you a constant internet flow.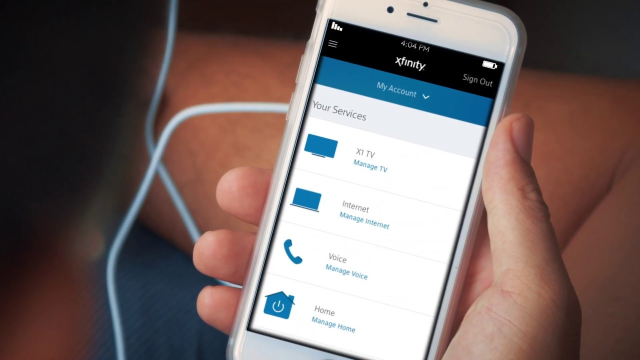 Contact Xfinity support
They can remove the device fee code in your billing profile when activating your modem. 
You may also ask for them the service center's address to return your old Comcast modem. 
Well, that's 2 ways for replacement Xfinity modem. 
If you are still having one but don't know how to turn off Xfinity Wifi at night, visit our blog!
How to Connect Devices to Wifi Router?
It's time to connect your device to the WiFi router for use after knowing how to replace Xfinity modem or router. 
You must set a strong internet connection and password that help you memorize quickly to secure your network. 
Return to each device to seek your new router connection once done. 
Each router you buy will have a guide for setting up the password or network name.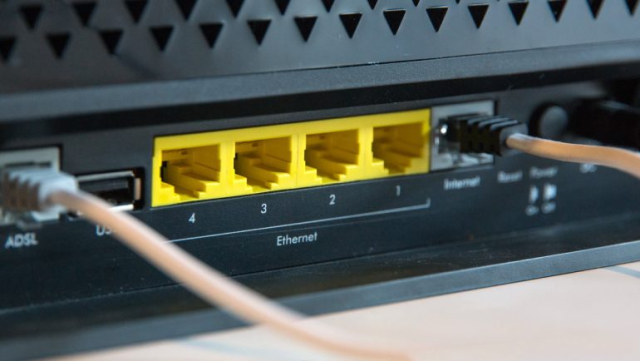 Connect devices to WiFi router
How to Return Old Comcast Modem?
You must return the Comcast-supplied gateway or modem after installing the brand-new device. 
Customer Service will require you to return your old modem to the nearest Comcast store.
You must return all equipment received from Xfinity to the store.
If you forget to return the device, you will have to pay a return fee, which may run into hundreds of dollars.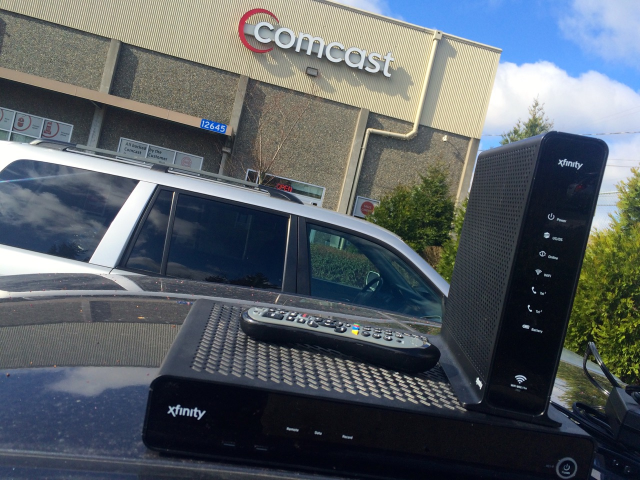 You must return the old modem to Comcast
Frequently Asked Questions (FAQs)
How Long Do Comcast Modems Last?
An Xfinity modem will last approximately 4-6 years after installation.
Either buy it yourself or contact Comcast for a substitution to replace Xfinity modem with my own.
Can I Have Two Modems With Comcast?
Note that you may add a second modem to your Comcast account at an additional cost.
This is equivalent to paying for two internet network subscriptions.
What Happens if I don't Return Comcast Equipment?
Failure to return Comcast equipment can lead to hundreds of dollars being charged for lost equipment.
Worst case, they may send a collection agent after you, but they can take your device back before anything occurs.
Conclusion
The above is everything you should know about Xfinity modem replacement. To make a replacement modem for Xfinity, purchase a compatible device. Then, activate using the Xfinity mobile app or by calling technical support. Once done, set the password and network name. Yet, you must return the old modem to the Comcast store to avoid paying the return fee.
Apart from knowing how to replace Xfinity modem, you must also learn how to connect it to a wireless router.