How to Turn Off Xfinity Wifi at Night for Good Sleep? 8 Easy Tips
Nov 10, 2022 - Views: 2821 Share
How to turn off Xfinity Wifi at night if you don't use it?
Turning it off will help you save data and avoid consuming energy overnight.
You can use different ways to turn the wireless network off.
We give you the ultimate guide on turning off your device when not using it at night. Keep reading for further information about this task.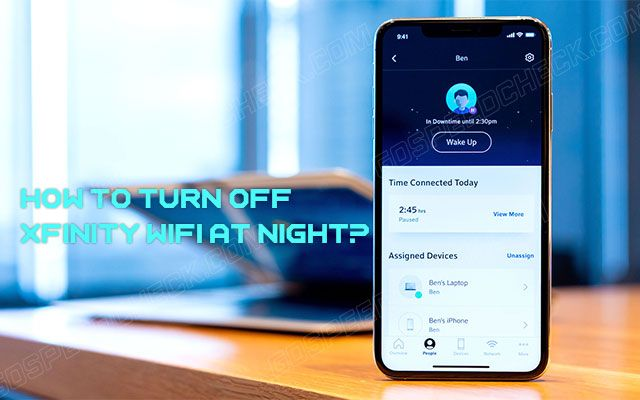 A complete guide on turning Xfinity WiFi off
Why Turn Off WiFi at Night?
Besides the clear parental control uses, you may turn your router off to avoid unexpected charges on your internet network bill. 
Most software schedules update while you're not using your devices, often in the middle of the night, and major updates can exceed your internet network limit.
If you care about energy, you may feel like turning off electronic devices that you don't use while you sleep.  
Below are some other reasons why you should disable WiFi at night: 
Support the sleeping issues

Obtain a good sleep

Save wireless data

Reduce headaches

Save electricity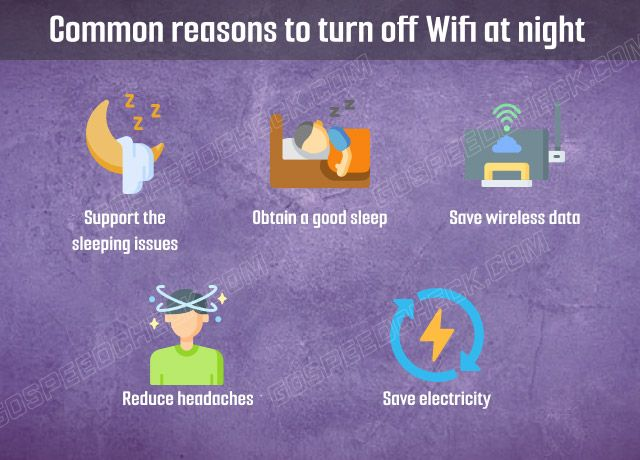 Reasons why you should turn off Xfinity WiFi
How to Turn Off Xfinity Wifi at Night?
Everyone will give reasons why you should disable your WiFi network at night.
This guide will support you in turning off your Xfinity Internet at night for whatever reason.
Unplug the Router and Modem
The clearest way to disable WiFi at night is to unplug your modem and router before sleeping. 
Also, you may turn it on again in the morning. 
This will help you save money to buy anything or set up various apps; it's as simple as possible.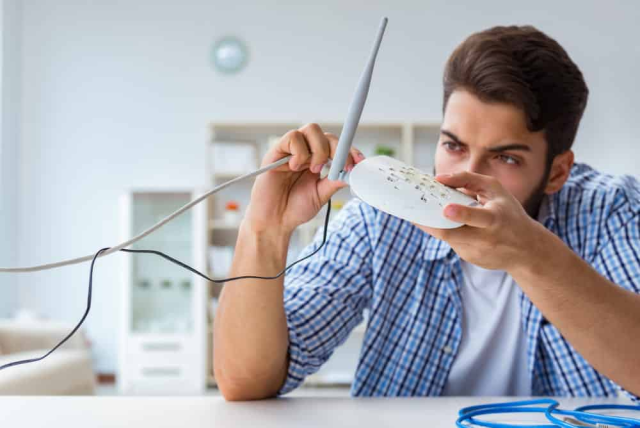 Unplug the modem or router
But it doesn't always work for most people. 
For instance, your kids are smart enough to reconnect the router and modem after disconnecting them. 
If you're forgetful, home automation is for you. 
Connect your modem and router to the smart outlet you set up directly from your phone. 
They will automatically disable at night and on again in the morning. 
Setup Parental Controls
How to turn off my Xfinity Wifi at night? The next best thing to try is to set parental controls on your router and modem.
Xfinity offers a powerful set of parental controls that are easy to set up and control. 
To monitor access process to individual equipment at night, follow these simple steps:
Step 1. Type "10.0.0.1" without quotes in the address bar to sign into your router's administration site. If you forget your default username and password, you can easily recover them. 

Step 2. Open Parental Controls and choose Managed Services. 

Step 3. Select Activate to add your device to the list of trusted computers. Devices on this list can bypass parental control limitations. 

Step 4. Add a website to block by entering the URL. Set the same schedule. 

Step 5. Add keywords that should be blocked along with the schedule.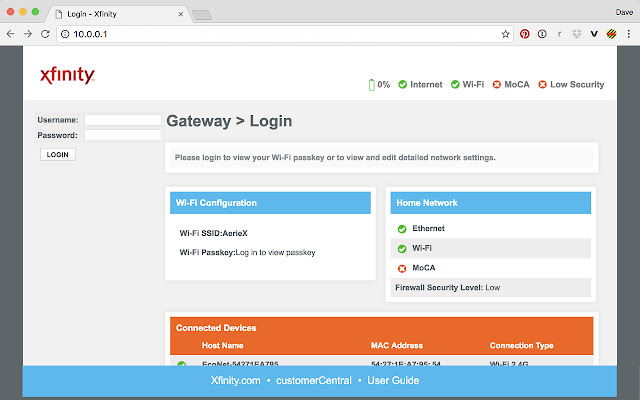 Set up parental controls
You can also manage devices that use services and applications on your router. 
Step 1. Go to 10.0.0.1

Step 2. Log in with your Xfinity password and ID.

Step 3. Access Parental Controls and choose Managed Services. 

Step 4. Select Enable to add devices that allow past parental controls to the Trusted Computers section. 

Step 5. In the Blocked Services section, click Add to add services and ports that should be blocked. 
You can also manage which devices can access the internet through your router by going to Parental Controls > Managed Devices
Step 1. Activate a managed device. 

Step 2. Now add the devices that you want to allow access to the internet. These devices are exempt from parental control rules. 

Step 3. In the Rules section, you can view a report notifying you of attempted violations of parental control settings.
Set a Downtime Schedule  
If you have Xfinity xFi, you can schedule times when no internet is available using the easy-to-use downtime scheduler in the xFi app. 
To set a downtime schedule:
Access the Profile Settings page and choose the "Create Schedule under Downtime" option. Select a schedule type. For you, it's bedtime. 

Tap Next to select the days on which this schedule applies. 

Continue choosing the beginning and end times for the schedule. 
Note that schedules must not overlap and must be one minute apart. This schedule is set for a profile that affects all devices within that profile. 
When you connect to the Internet during the scheduled time, you'll see a generic "website can't be reached" message in apps or services other than your web browser.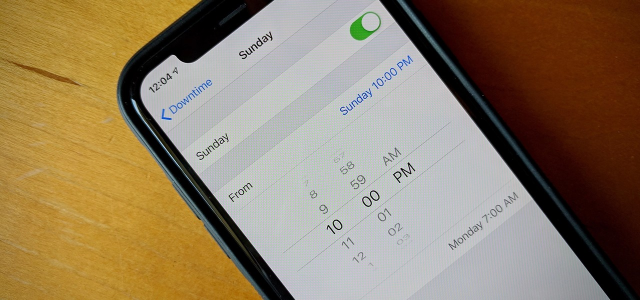 Set a downtime schedule
Use Your WiFi's Built-in Timer
If you need the timers' convenience, you don't need to purchase a new one to take advantage of this feature. 
Many routers have built-in timer functions. Yet, you should freely change your router settings. 
You should also follow specific instructions for your WiFi router, a simple Google search for "how to schedule a WiFi router [router name]" to update the necessary information.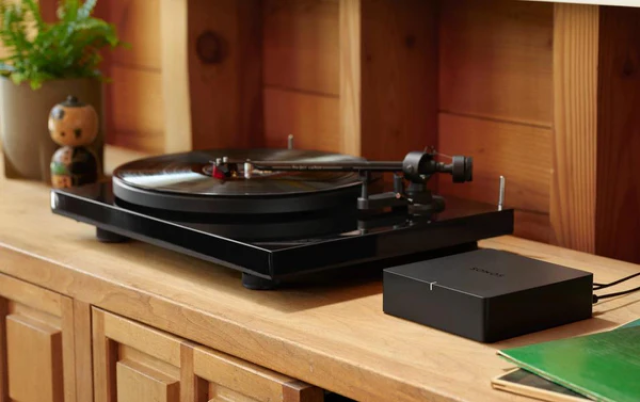 Use WiFi built-in timer
Use an Automatic WiFi Timer 
You may connect your router to a timer if you want to use an automated solution. 
Set a timer to enable and disable at any time. 
These timers are simple, affordable, and mechanical, so they don't pose an additional radiation source.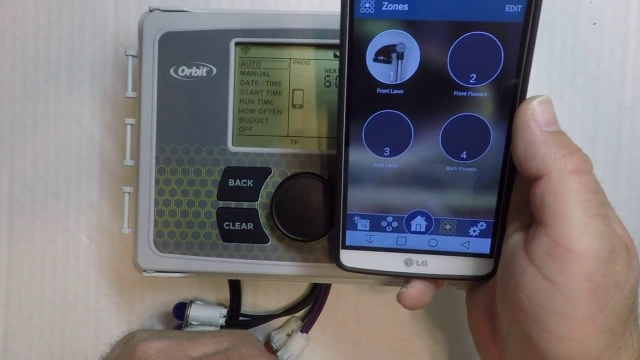 Set an automatic WiFi timer
Use a Built-in Shutdown Button
Turning off your WiFi router by unplugging the power cord with a timer or using the router's online control panel can cause problems. 
If your router includes a physical power button, you may easily turn off WiFi without disabling Ethernet.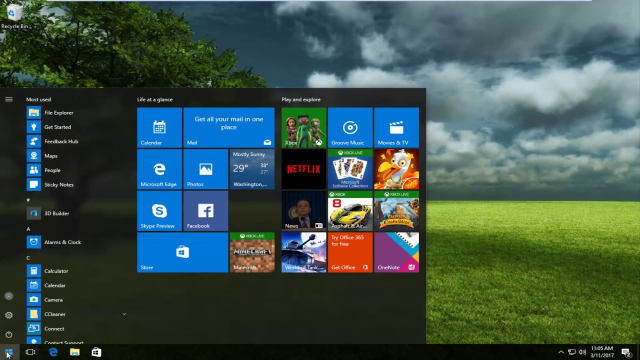 Use a built-in shutdown button
Setup Internet Network Access Time Limits From Your Router
How to turn off Wifi at night Xfinity? You may set times other than bedtime when your device can't access the internet network. 
To do this, follow these steps: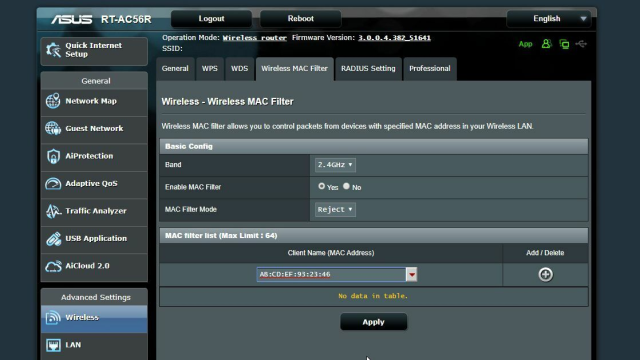 Set up Internet access time limits from your router
Step 1. Sign in to the admin page as before. 

Step 2. Click "Select Computer/Device."

Step 3. Choose the "Add" button for the device you need to restrict. 

Step 4. If you don't see your device, connect to your WiFi network and click to choose "Refresh". Perform a WiFi speed test to check if your network normally works. 

Step 5. Inspect the days you would like to block access in the Block Days section. 

Step 6. Choose a start and end time in the Block time of day section. This period applies to each day you select that particular device. 

Step 7. Click to choose "Apply". 
Use Xfinity Bedtime Mode
This feature is for xFi users only. So if you're using xFi, this is a great option as it's easier to use than logging into the admin page. 
Plus, you can control everything via the xFi app.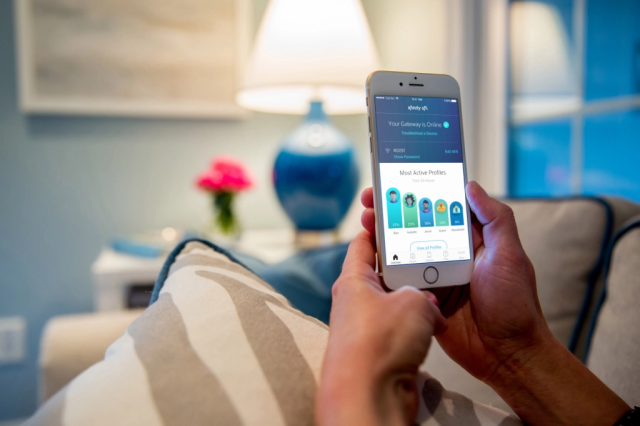 Use Xfinity bedtime mode
To enable Bedtime Mode, follow the steps below: 
Step 1. Go to the downtime schedule section of the xFi app.

Step 2. Customize days and times and assign bedtime icons. The mode will automatically turn on at the specified date and time.
Nothing is difficult, right?
Further, if you want to replace Xfinity modem, you can get a detailed guide in our blog!
What To Do If Xfinity Bedtime Mode Doesn't Work?
After following our instructions on Xfinity how to turn off Wifi at night and your bedtime mode Xfinity supplies don't properly operate, you can contact the customer and technical support team to get great assistance. 
They will respond to your queries and concerns and support you in quickly solving the problems. 
When they help you trigger Xfinity bedtime mode, you can be confident and comfortable to control and toggle your device without arguing with your children about accessing the internet.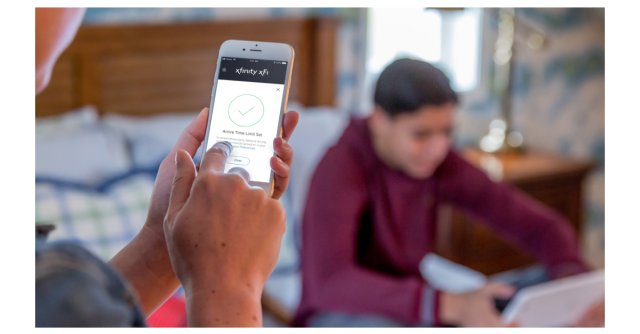 Contact the Xfinity customer support team if bedtime mode doesn't work
Can You Turn off WiFi with Xfinity App?
Yes, you can open the xFi app on your Android or iOS device. 
Just click the Create Outage Schedule icon to disable your Xfinity WiFi router. 
Besides, you may select an icon such as bedtime mode to determine the schedule. 
Select how long you want your scheduled offline time to pause and resume.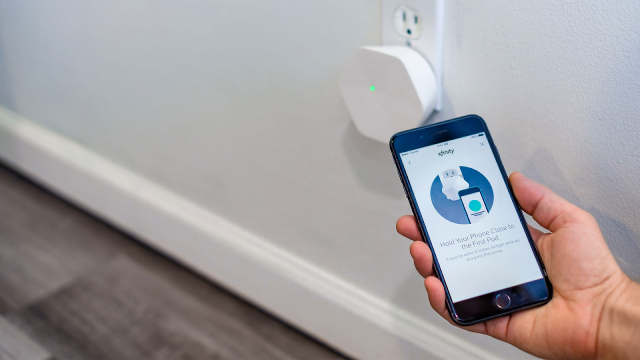 You can turn off WiFi using Xfinity app
Read next: Router antenna position
Frequently Asked Questions (FAQs)
How does Xfinity Bedtime Mode Work?
This mode will automatically pause your wireless network access in your house.
It can work with the most available devices in your house.
Should you Turn Off Wifi at Night?
Yes, you must turn it off at night.
This can help you save broadband data. Besides, it also reduces EMF radiations in your home.
In addition, you may disable all devices in your house using a WiFi network.
Is Xfinity Bedtime Mode Free?
Yes, it is free to utilize.
It doesn't ask for any extra packages or add-ons to purchase. Everything you need is to be a subscriber to the company.
Does the Xfinity Remote Have a Sleep Timer?
You may use your Xfinity remote control to set your TV's sleep timer.
You can also directly speak into the remote to disable the Xfinity Voice Remote.
Does Xfinity Have Parental Controls?
Xfinity features parental control features to control what your family watches.
Tools like PIN Manager let you buy or block PINs, set TV and movie blocks, and block access to certain networks when your kids are watching TV.
For already kid-friendly content, HD customers can turn on the Kids Zone.
Kids Zone is a feature of Xfinity that allows children under 12 to watch TV safely.
Parents may also use the Xfinity page to see Common Sense Media and Parental Guide results and block ratings for specific movies using the Parental Controls.
Conclusion
The above is a complete guide supporting you in turning off Xfinity overnight quickly and properly. You can use simple steps to disable your WiFi mode to save data and maintain its performance at night. Finally, knowing how to turn off Xfinity Wifi at night is a great way to allow your Xfi network to take a rest for a better signal and operation. Hope you like this post!