Internet not working? Tips for fixing iPhone 11 no internet connection
Sep 08, 2022 - Views: 663 Share
IPhone 11 no internet connection issue? Your iPhone is connected to Wi-Fi, but you can't access the internet for some reasons. There's even a Wi-Fi icon at the top of your screen, indicating everything is okay. However, you may notice 'No Internet Connection' when you open the Settings app and hit Wi-Fi. It's possible that you won't see this error message at all. Even so, Wi-Fi will not operate on the iPhone. In this guide, we'll walk you through how to test your internet connection and various possible ways to fix iPhone no internet connection issue.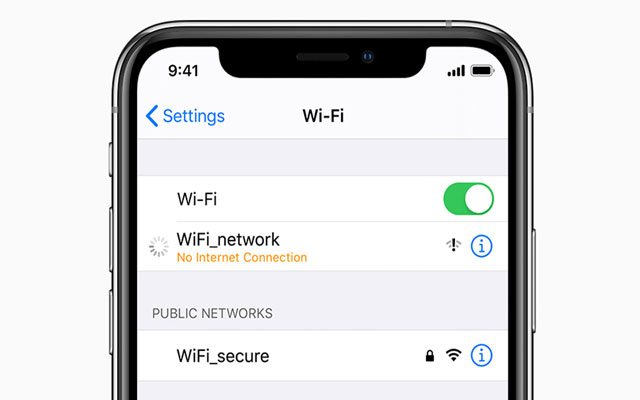 iPhone 11 no internet connection
Internet connection test - Check if you are actually connected to the Internet. 
There are various reasons for "iPhone Connected to Wi-Fi But No Internet" issue. It's possible that you're having "no connection"  problem because your router isn't linked to the internet. So, attempt to connect to that router wirelessly using another device and check if you can access the internet.
If the other devices on your WiFi network aren't able to connect to the Internet, it's possible that your Internet service provider (ISP) is down (you can confirm this by calling your ISP), someone has cut the broadband cable coming to your house (you can confirm this by asking your neighbors who share the same connection), or you've simply used up your monthly data plan.
Although most ISPs provide unlimited data plans, there are a few that have data consumption caps after a specific threshold. You only need to recharge your internet package to repair this. Restart your iPhone and try to connect to the WiFi network again after that.
Another possibility is that some websites will not operate on a specific WiFi network. So, if that's the case, try visiting a variety of websites.
If you can access the Internet on all of your other devices except your iPhone 11, it's still iPhone 11 no internet connection, something is definitely wrong with your phone. 
Possible ways to fix iPhone no internet connection issue.
1. Switch Wi-Fi on and off on your iPhone.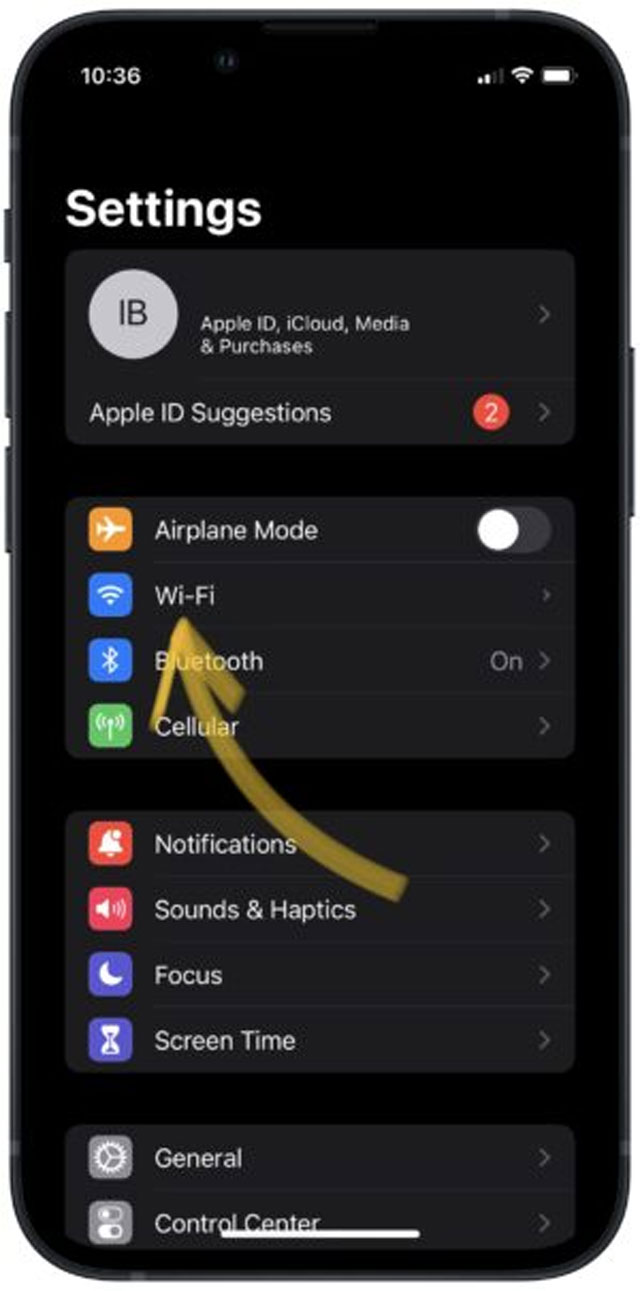 Switch Wi-Fi on and off on your iPhone
When your iPhone is linked to wifi but you don't have an internet connection, the first thing you should do is turn it off and on Wi-Fi. Instead of going to Control Center, we recommend going to Settings.
Turn off the Wi-Fi switch by going to Settings > Wi-Fi.
2. Forget Wi-Fi and reconnect it.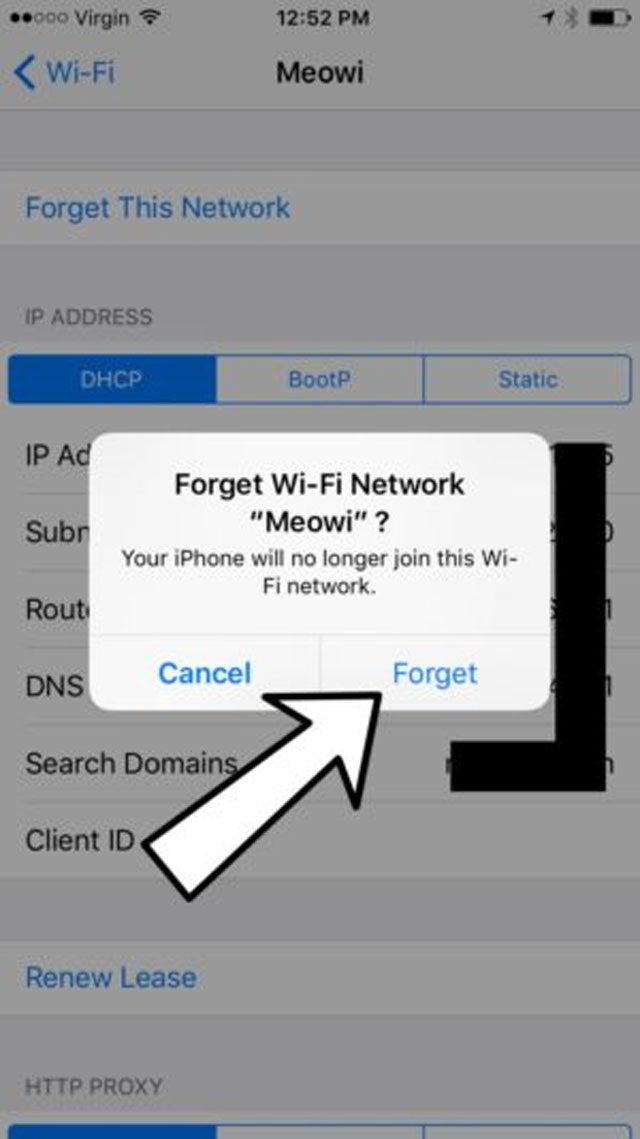 Forget Wi-Fi and reconnect it
Make sure you know the Wi-Fi password before you forget your WiFi network. 
Next to the Wi-Fi name, touch (i).
After that, indicate that you want to forget this network by tapping Forget This Network.
Finally, from the list of networks, tap the Wi-Fi name, enter the password, and rejoin it.
Check to see if your iPhone is capable of connecting to the Internet. If your iPhone is connected to wifi but not to the internet, move on to the next step.
3. Restart your iPhone as well as your Wi-Fi router.
Simply open the Settings app, click to General, and then press Shut Down to restart your iPhone.
To turn off your Wi-Fi router, press the physical button on the router or use the main wall switch.
Turn on your iPhone and router after a few moments. 
4. Disable VPN.
A VPN might sometimes interfere with your iPhone's Wi-Fi connection. If your iPhone has a VPN configured, launch the VPN app and disable it. Alternatively, you may open the Settings app and turn the VPN on and off.
Apps with no internet connection issues.
What causes Instagram no internet connection error?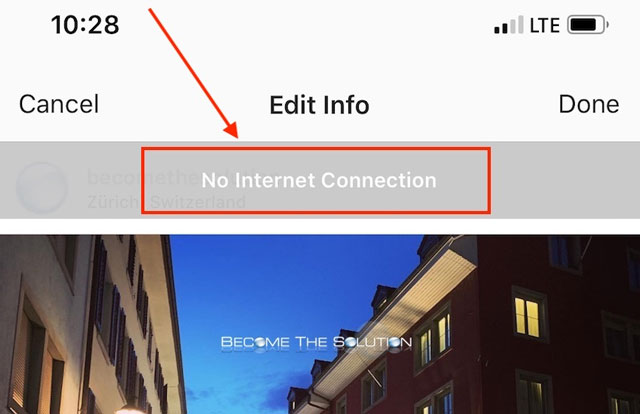 Instagram no internet connection error.
As the error indicates, the most likely cause is a lack of an active internet connection. Furthermore, any VPNs or proxies you may be utilizing may be ineffective or incorrectly set up.
Although unlikely, the problem might be on Instagram's end; a server outage could easily cause this notification to appear on the app.
What causes Youtube no internet connection error?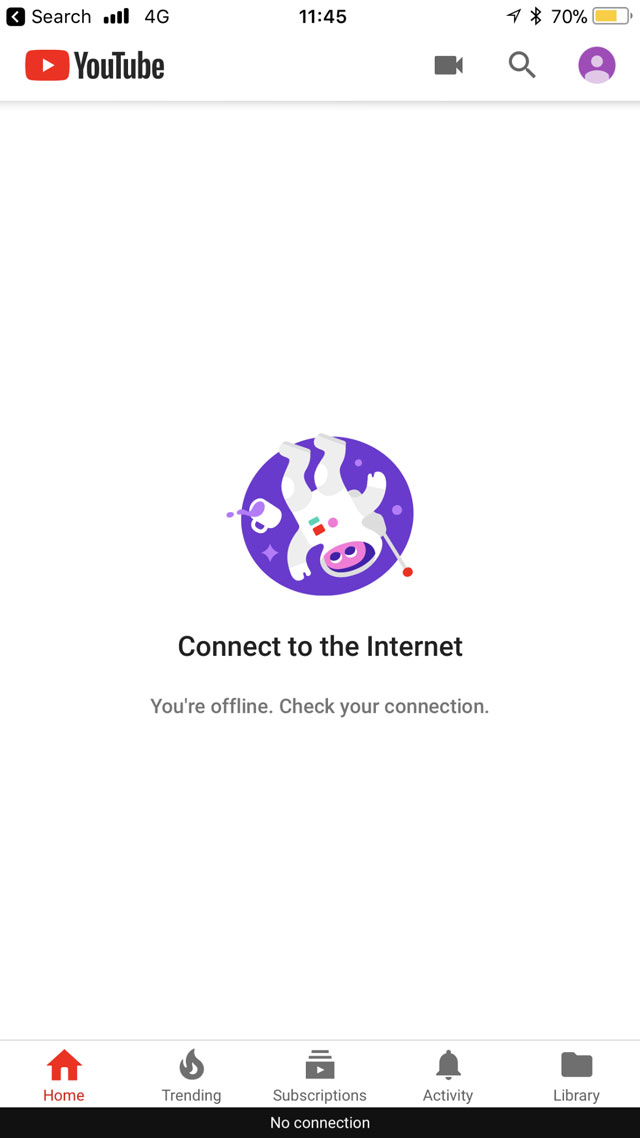 Youtube no internet connection error.
In most circumstances, simply reloading the page resolves the issue, but in certain cases, this is insufficient. Your mobile device, for example, only utilizes one Internet connection at a time. Computers are the same. This implies that you will have a poor YouTube experience if your connection is sporadic or interrupted.
Your device is unable to get network packets from the server in a timely manner to allow the video to be loaded. It's a little like getting trapped in traffic congestion on the interstate when only one lane is open.
Simple ways to fix it. 
Reinstall apps if necessary.
If upgrading the app doesn't work, try uninstalling it from your phone and reinstalling it. This will assist in  cleaning things up and remove any corrupt files or data that is interfering with the app's operation.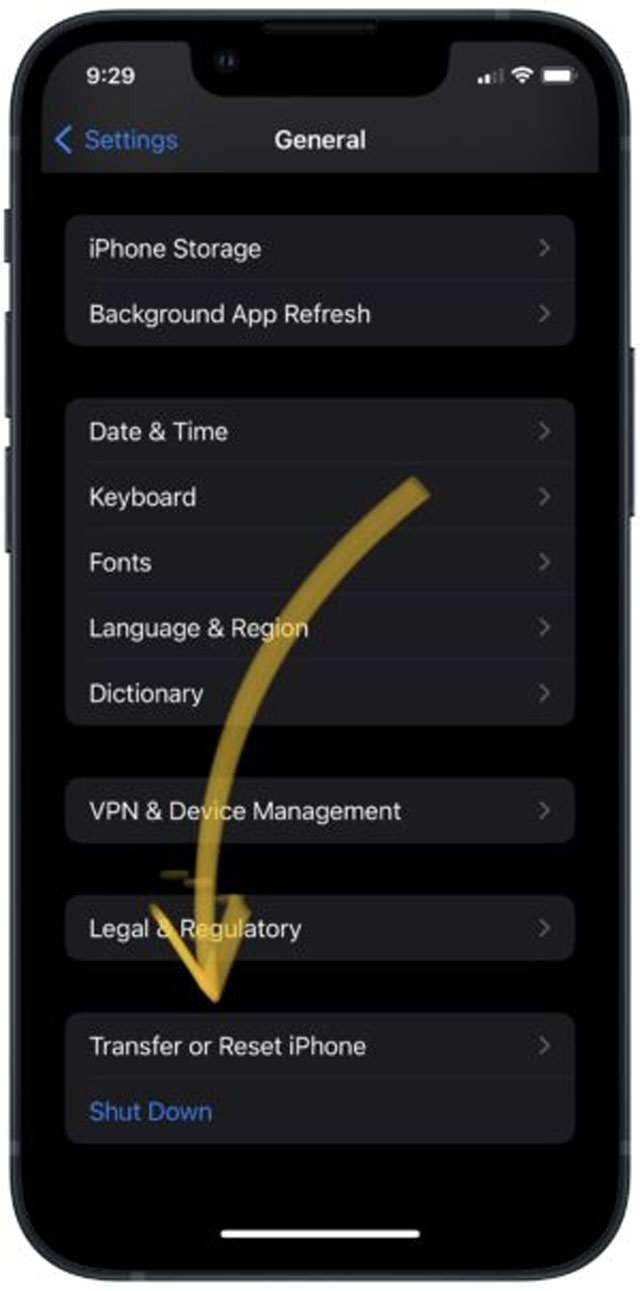 Reset network settings
Resetting your network settings can also assist in resolving any internet or connectivity issues your phone may be experiencing, which may be causing issues with Instagram and Youtube operations.
Use a third-party tool to clear the cache.
Another way is to utilize a third-party program that can clear the cache fast and efficiently. You don't need to follow any instructions in this technique; simply install the program. For this reason, there are a variety of tools available on the internet, and you may select one based on its source.
You've resolved the issue, and you may now use your iPhone to browse the web. When your iPhone 11 won't connect to the internet again, you'll know precisely what to do!