After a successful test in some select markets earlier this year, Instagram officially expands ads in Reels globally. Users in all countries and regions worldwide now start seeing ads in Instagram Reels! Read along for more details!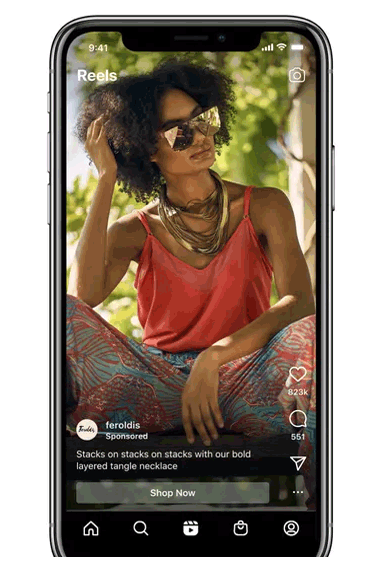 Instagram Reels paid ads launched globally
Via a blog post published last week, Instagram announced the global launch of Reel ads after a successful test in some select markets. According to the Facebook-owned platform, these ads will assist businesses in reaching larger audiences and also allow users to discover inspiring new video content from creators and brands. 
Instagram Reels ads can last up to 30 seconds long
Reels ads will look just like other ads in Instagram Stories. They'll be vertical and full-screen and appear in between individuals in Reels. Instagram Reels ads will also loop and can be 30 seconds long, completely similar to regular Reels posts. 
Reel ads are identified by a "sponsored" tag below the advertiser's account name. As per Instagram, the ads will appear in popular places where users find Reels content, including the Reels tab, Reels in Explore, Reels in Stories, and Reels in your feed. 
Instagram Reels 30 seconds long
Users can react with Reels ads by liking, commenting, saving, or sharing them. Instagram also lets people skip an ad or hide or report it by tapping the menu on the post if they don't want to see it.
Launched in August 2020, Instagram Reels lets users create and post short videos (with a length of up to 30 seconds), edit, and add music to make it more entertaining. Now, this feature is available in more than 80 countries across the globe, with Instagram Reels hashtags trending in 2021 changing quite quickly. 
See also: Check WiFi Speed: Top reasons for slow WiFi connection
Sources:
business.instagram.com/blog/introducing-instagram-reels-ads
theverge.com/2021/6/17/22537297/instagram-reels-ads-launch-globally