How to speed up game downloads on Xbox One 2022: easy fixes
Jun 15, 2022 - Views: 461 Share
You get home from work and want to play an exciting game
However, the delayed loading problem bothers you.
Is it so furious?
So, how to speed up game downloads on Xbox One?
In this post, we will give you some of the likely causes and some simple methods that you may apply to improve your gaming experience.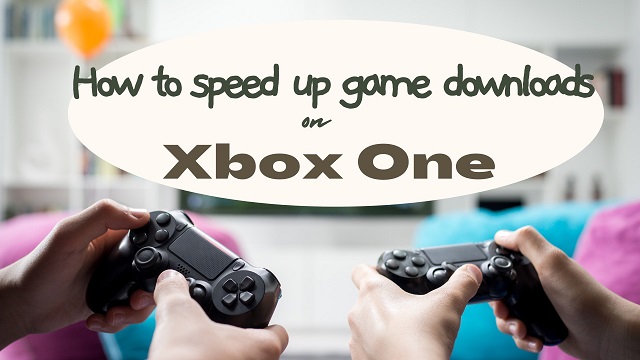 Speed up game downloads on Xbox one
Some first words about Xbox One
Microsoft's Xbox One is a home video game system that was released in late 2013.
It was launched in Australia, Austria, Brazil, Canada, France, Germany, Ireland, Italy, Mexico, New Zealand, Spain, the UK, and the USA.
It was announced in May 2013 as the Xbox 360's replacement and the third base system in the Xbox series of video game consoles. 
Take a look at some comparision between Xbox 360 and Xbox One
 
Xbox 360
Xbox One
Type
7th generation console
Video Game Console
Price

Launch:

299$ - Core; 

399$ - 20GB Current: 199$ - 4GB; 

299$ - 4GB + Kinect;

 299$ - 250GB; 

419$ - 250GB + Kinect

$399 without Kinect. 

With Kinect: $499 (US) €499 £429. 

Xbox One/Titanfall bundle for $450 at Walmart and Best Buy.

Online Services
Xbox Live for multiplayer support, downloadable movies, music, and games, online surfing, and meeting other players.

Xbox Live. 

($60 annually or $25 quarterly)

Media
DVD, CD, Downloads
Blu-ray, DVD, CD, digital downloads
Product Family
Xbox
Xbox
Units sold worldwide
~84.00 million units
51 million (as of September 2021)
CPU
3.2 GHz PowerPC Tri-Core Xenon
Single-chip x86 AMD "Jaguar" processor, 8 cores, Clock speed 1.75GHz, 32MB of embedded SRAM memory.
Graphics
ATI Xenos with 10 MB embedded eDRAM and 512 MB DDR3 video RAM.
AMD Next Gen, Radeon HD 7xxx series equivalent
Predecessor
Xbox (Original)
Xbox 360/ 1st generation Kinect
Controllers
Up to 4 wireless and/ or wired controllers
Up to 8 controllers
Memory (RAM)
512 MB
8 GB DDR3 (5 GB available to games). 32MB ESRAM. 68GB/s Bandwidth.
As introduced for the first time, it was welcome and has become popular quickly all over the world.
Some video games available for the Xbox One video game platform are: 
Grand Theft Auto V

PlayerUnknown's Battlegrounds

Call of Duty: Black Ops III

Halo 5: Guardians

Call of Duty: WWII

Red Dead Redemption 2

Apex Legends

Sekiro: Shadows Die Twice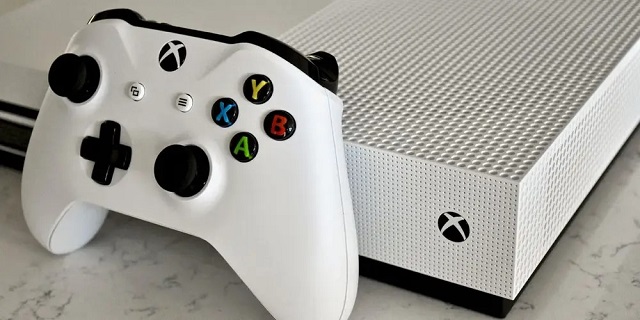 Xbox One is a home video game system
Check your current download speed
You can check your current download speed in many different ways, such as:
Online download speed test

Internet Broswer Extension

Speed test app

Check CMD
Each way has its different pros and cons.
Besides, you also are able to see download speed right on your screen while opening the Xbox one.
Step 1: Scroll down to Installing... (the game you're downloading).
Step 2: Navigate to My Games & Apps => Manage => Queue and look at the download speed displayed on the game or app being installed. 
This represents the current download speed. 
If you're experiencing slow download speeds (for example, less than 1 Mbps), it means that you need to wait for a long time to complete the downloading process.
The following table shows estimated download times based on current download speed.
| | |
| --- | --- |
| Current download speed (Mbps) | Estimated range of download times |
| 2 Mb/s | 33.3 hours (30G file) to 77.8 hours (70G file) |
| 5 Mb/s | 13.3 hours (30G file) to 31.1 hours (70G file) |
| 10 Mb/s | 6.7 hours (30G file) to 15.6 hours (70G file) |
| 20 Mb/s | 3.3 hours (30G file) to 7.8 hours (70G file) |
| 50 Mb/s | 1.3 hours (30G file) to 3.1 hours (70G file) |
| 100 Mb/s | 42 minutes (30G file) to 1.6 hours (70G file) |
| 200 Mb/s | 18 minutes (30G file) to 48 minutes (70G file) |
Why is my game download on Xbox One so slow?
Before playing a game on an Xbox One, you must first download them into your game library. 
It seems a simple process, but sometimes the download rate can be slow especially if the game is large and takes a lot of RAM. 
If your download speed result is too slow and you wonder why this problem happens, you may look at some reasons: 

Reasons for slow downloads on Xbox One
So, how to increase download speed? Let's try these troubleshooting tips in the next part to speed up downloads and get you back to playing your games sooner. 
Also read: Why is my download speed so slow when I have fast internet?
Also read: Why is my download speed so slow on PC?
How to speed up game downloads on Xbox One?
How to increase download speed on Xbox One?
How to speed up Xbox One downloads?
How to increase Xbox One download speed?
There are many questions related to download speed on Xbox One asked everyday.
If you are finding the answers to these questions, here we are.
Restart your Xbox 
If your game is downloading slower than normal or has stopped completely, rebooting your Xbox One console may resolve a potential connectivity issue.
Navigate to the Guide by pressing the Xbox logo on your controller.

Scroll right with the left analog stick to the Profile & System menu.

Go to the Power menu and press A to pick it. Select Restart console, then press A and then Restart. Your console should now turn off and on again.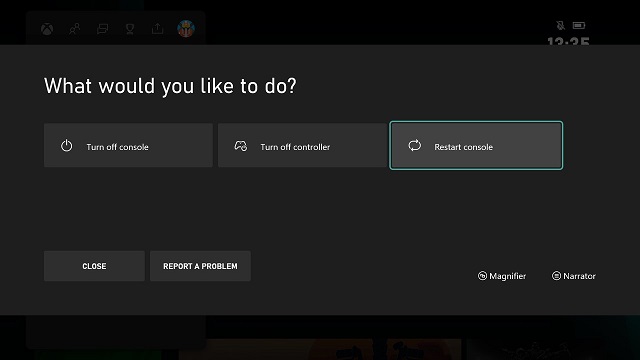 Restart your Xbox
Close apps and games 
The Xbox One allows you to play other games or utilize applications while a game is downloading, but this might cause the download to take longer than usual. 
This is especially true for internet-based games.
If you close any other games or applications while your game is downloading, your Xbox One will run quicker, and your download will be faster as well.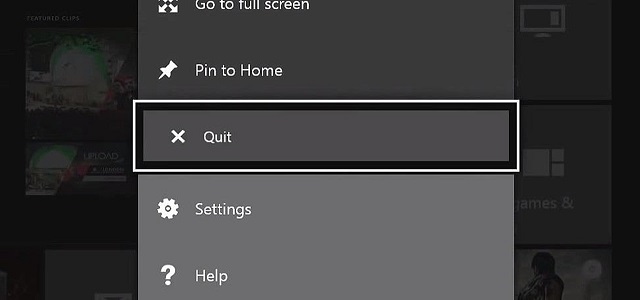 Select Quit from the option that appears 
You can exit a game or app by following the instructions below:
Press the Xbox button.

In the left sidebar, select the game or program you wish to close and click the Menu button (the button with three horizontal lines).

Select Quit from the option that appears.
Put the game on hold
If you're playing a game and don't want to stop merely to increase your internet connection, you may simply pause it by following these steps:
To open the Guide, press the Xbox logo button on your controller.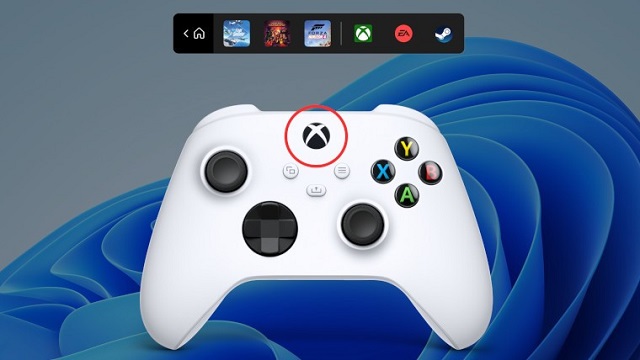 Press A to pick My games & apps with the left analog stick 

Press A to choose See all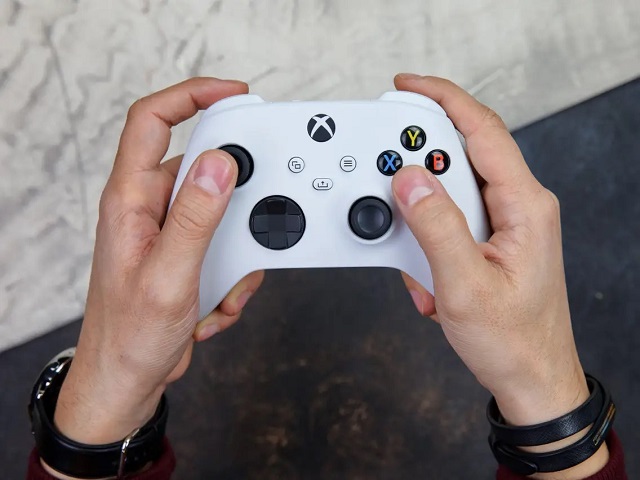 Pick Manage on the left, highlight Queue on the right, and then press A to select it.

You'll get a notice informing you that you're presently playing a game and asking if you want to pause it to improve download speed. Highlight Suspend my game, then press A to stop the game.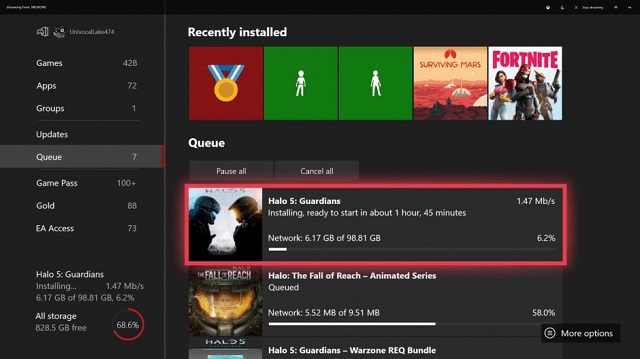 When your Xbox One has finished downloading the game, simply return to where you left off.
Reduce the strain on your internet connection
You may have observed that when several devices are connected to Wi-Fi at the same time, your Wi-Fi connection slows down. 
The same may be said for your Xbox One.
When there are too many devices connecting to the single network, your network is overloaded.
As a result, it's difficult to perform well.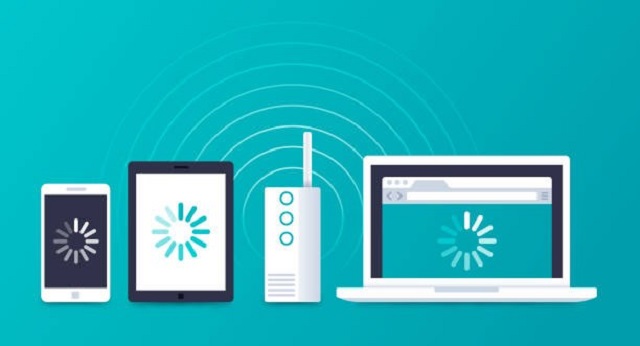 Wi-Fi connection slows down when many devices are connected at the same time
Disconnecting other Wi-Fi devices, such as your phone or laptop can strengthen your Xbox One's Wi-Fi connection and allow for better download rates.
Change DNS settings
Typically, configuring alternate DNS servers on your Wi-Fi router is the simplest way to benefit from faster domain name resolution. 
As a result, any device connected to your network can use that service. 
Of course, you can also change the DNS on individual devices and Xbox One does too.
Follow these steps to see how to configure DNS settings:
Step 1: Start your Xbox One console, then press the Xbox button on your control and navigate to System > Settings.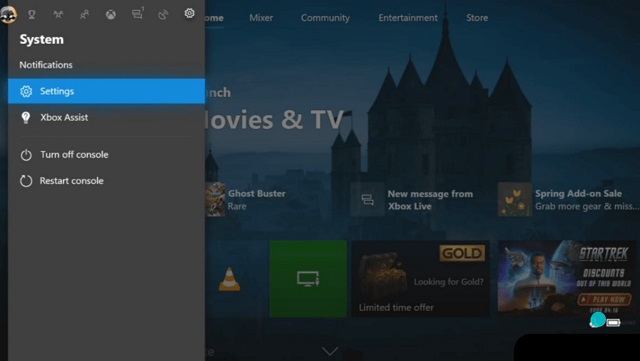 Step 2: Click Network > Network Settings > Advanced Settings.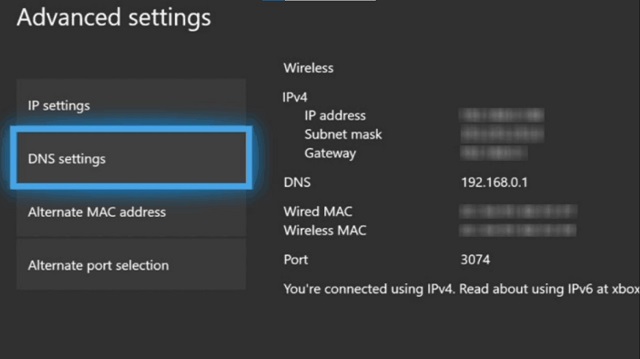 Step 3: Choose DNS Servers > Manual.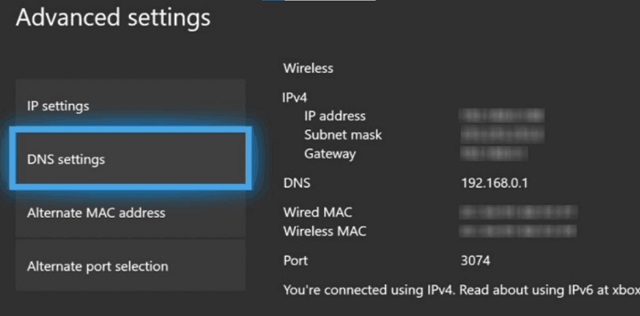 Step 4: Using the onscreen keyboard, enter the primary and secondary DNS servers. Cloudflare DNS, for example, is 1.1.1.1 and 1.0.0.1, 
While Google Public DNS is 8.8.8.8 and 8.8.4.4.
When you're finished, you'll be returned to the Advanced Network screen, where your new DNS servers will be saved.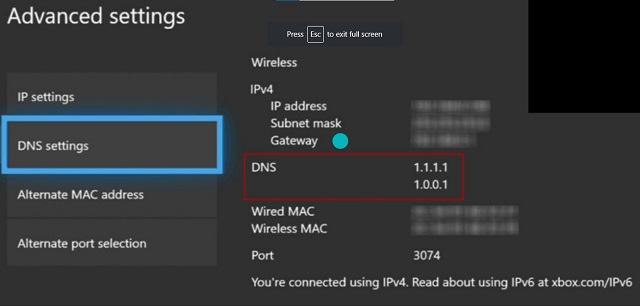 Make use of an Ethernet wire
You don't have to rely on Wi-Fi connections to boost download speeds if you have an Ethernet cable.
Simply connect the Ethernet cable to your network and your Xbox One. 
Once the Ethernet cable is connected, your internet connection will be much stronger, and downloading should be much faster.

Use Ethernet cable to boost download speeds
Frequently Asked Questions (FAQs)
If you have any questions related to Xbox download speed, feel free to ask us.
Please your questions in the comment below.
Here are some FAQs we've compiled.
Let's find out.
What is the maximum download speed on Xbox One?
The maximum download speed of the Xbox One is 200 to 250 Mbps, which is significantly faster than previous generations.
It also has an Ethernet port that supports speeds of up to 1 Gbps, though our tests never produced this download speed.
Your network and internet provider will also have an impact on your maximum speed.
Do Xbox games download faster in rest mode?
Downloading in Rest Mode can save you money on your energy bill in addition to being faster.
This is due to the fact that the console uses less power when in Rest Mode than when it is turned on and running games.
As a result, downloading games in Rest Mode will bring to you a big advantage.
Does Xbox download faster in sleep mode?
Is it true that activate your Xbox in sleep mode speeds up downloads?
In a nutshell, yes.
Though there may not be a significant speed increase, downloading in sleep mode can be beneficial.
Sleep mode allows your game to download quietly while you do other things like cook or sleep.
Conclusion
A faster download speed will improve your game experience. We hope the list of methods offered above helps you discover a way to enhance download speed. Please let us know if you come across any more interesting methods for how to speed up game downloads on Xbox One.
Source:
https://en.wikipedia.org/wiki/List_of_best-selling_Xbox_One_video_games
https://www.businessinsider.com/xbox-download-speed-slow#use-an-ethernet-cable-7