How to speed up app downloads easily? [UPDATED TIPS 2022]
Sep 09, 2022 - Views: 524 Share
How to speed up app downloads?
All we know is that with the assistance of applications, our working and studying may be more efficient.
However, the download procedure can take a very long time to finish.
That's so annoying and time-wasting. Is it right?
In this post, we will go through the strategies that will assist you in resolving the issue.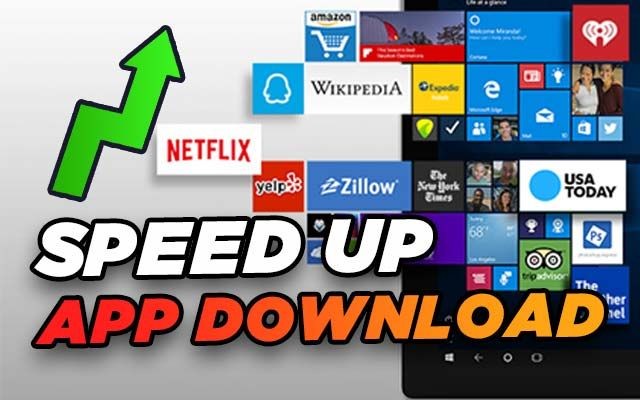 Speed up app download
Why is my app downloading slow?
An application is a sort of software that is created for end-users to do specified tasks. 
Nowadays we can see some common application software such as Microsoft Word, spreadsheets, accountancy programs, picture editors, video games, and so on. 
We can quickly install Apps on our Laptop or Desktop PC by using the Microsoft Store App. 
The Windows Store makes it extremely simple to discover new apps, install them, and keep them up to date, all from a single interface.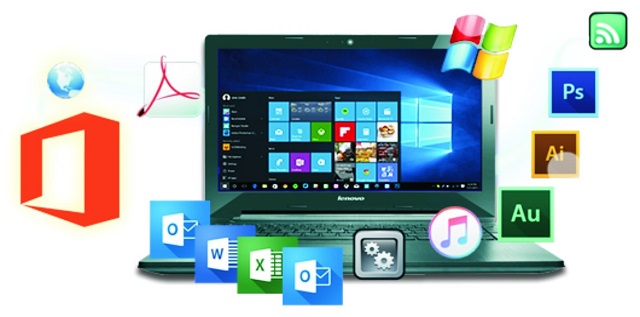 Reasons for slow app downloads
However, many users have recently complained that the Windows Store download speeds are either extremely slow or do not work at all. 
Here are some of the most common reasons: 
Router problems

The DNS server is unreliable.

Errors in software

Issues with the network.

Full store cache

Proxy settings errors.

….
So, how to increase download speed? Let's pick up some simple tips as we will mention below. 
How to speed up app downloads?
Here are some troubleshooting steps that help you speed up app downloads.
However, essentially, you should change your internet first. 
It means that you should connect to another network or change the DNS server on your device.
When there are a lot of people accessing the Internet using the same DNS settings, the download speed for all those users will be impacted.
Now, follow these guides. 
Update Windows
If there is a known fault with Windows Store, Microsoft may have already released a patch to solve it. 
As a result, you should upgrade the software by following the instructions below for improved download speeds. 
By pressing the Windows key + I, you may access the Settings menu.

Click Update & Security to check for new updates under Windows Update,

If an update is available, download and install it.

To double-check, relaunch Windows Store.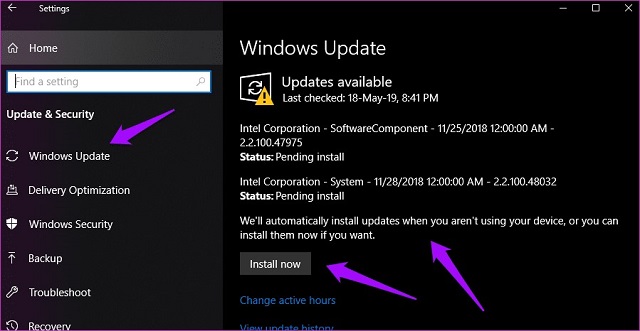 Update your Windows to have a better download experience
Verify Internet Speed
Check your download speed to make sure you're getting the speeds you're paying for from your ISP and see if the speeds are sufficient to download the app you want.
Nowadays, there are plenty of online download speed tests for you to choose, both free and paid.
Of course, many people prefer a free online tool.
MySpeed is a great choice for you. 
Although it is a free tool, it provides conveniences such as the results of 3 parameters ( ping, download speed, upload speed), useful blog posts, technological news,....

Check your download speed by going to SpeedTest
Here is how to do:
Use an Ethernet wire, and connect your computer to your router.

Launch your web browser.

Go to Gospeedcheck.com.

Press the "Go" button.

Restart your router if the speed is slower than you expected. 
If that doesn't work, contact your ISP and have them troubleshoot it for you.
Also read: How to speed up origin downloads?
Use Windows store troubleshooter
You may utilize the Troubleshooter and follow the instructions to troubleshoot slow app download. 
Search for 'troubleshooter' and choose Troubleshoot settings from the Windows icon (start menu).

You'll notice a list of Windows programs and services that you may troubleshoot in this section.

Scroll to the bottom of the list to locate Windows Store Apps and click on it. 

Check to see if it can detect anything. Follow the instructions to speed up downloads.

Use the Troubleshooter to troubleshoot slow apps download
Modify the Delivery Optimization Settings
This is a fancy way to know if there is a hidden setting that limits the maximum download rates from the Windows Store.
To access Settings, press Windows key+I and look for Delivery Optimization settings.

Scroll down to the bottom and click on Advanced options.

Toggle both options under Download settings and increase the slider to 100%.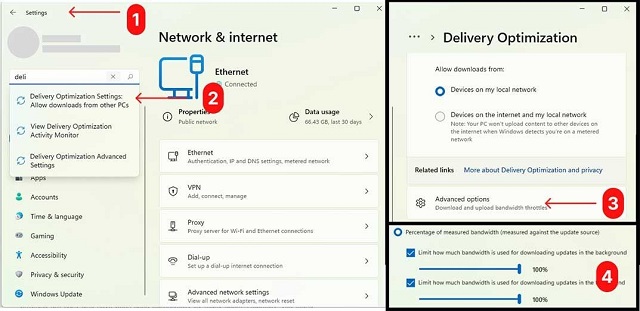 Delivery Optimization settings
Reset Windows Store
This solution will not remove your installed program, alternatively, it will re-register Windows Store with your system and Microsoft account. 
It will remove Windows Store-related preferences that cause a glitch related to download speed.
Go to Settings by hitting Windows key+I and choose Apps.

Scroll down to discover Windows Store, click on it to show Advanced options, and then choose it.

To reset Windows Store, scroll to the bottom of the screen and press Reset.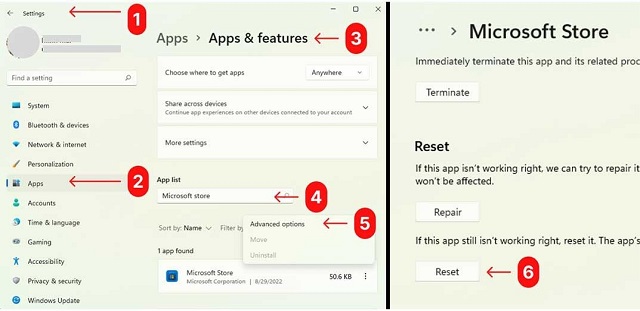 Reset Windows Store
Also read: How to speed up blizzard downloads?
Wrapping up
In fact, there are other tips on how to speed up app downloads, but the methods we've provided are easy and have been used successfully by many users. Hopefully, you found this post informative.
If you know any other effective tips, please tell us in the comment below.
Source:
https://www.bridge-global.com/blog/types-of-application-software/
https://www.guidingtech.com/fix-windows-store-slow-download-speeds/#:~:text=Press%20the%20Windows%20key%2BI,download%20speeds%20in%20Windows%20Store.