How to restart Xfinity router to troubleshoot the internet issues?
Nov 09, 2022 - Views: 2001 Share
Whether you get slow internet speed or a disconnected connection, restarting your router is always placed on the top solution.
How to restart Xfinity router?
If you're having a problem with your Wifi network and don't know how to restart it, this article is for you.
This solution doesn't take you more than 5 minutes but is effective.
Let's dive into it.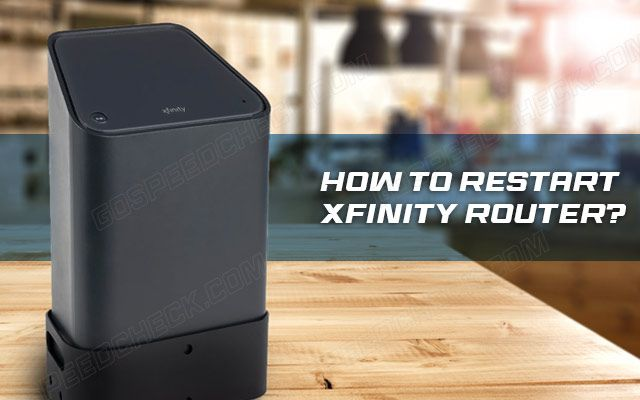 Restart the Xfinity router
What is Xfinity?
Xfinity is available in a variety of versions to meet the customers' specific requirements. 
It is not only limited to internet services but it also is used for entertainment.
They offer services such as TV, mobile, and home management. 
In terms of internet services, Xfinity ranks top 3 of the top 10 internet providers.
Registering Xfinity wifi, you will get a fast and convenient connection. 
It is free for customers who have a qualifying level of Xfinity Internet service. 
With our automatic sign-in feature, you can register up to ten of your WiFi-enabled devices. 
This eliminates the need to sign in every time you're on the go.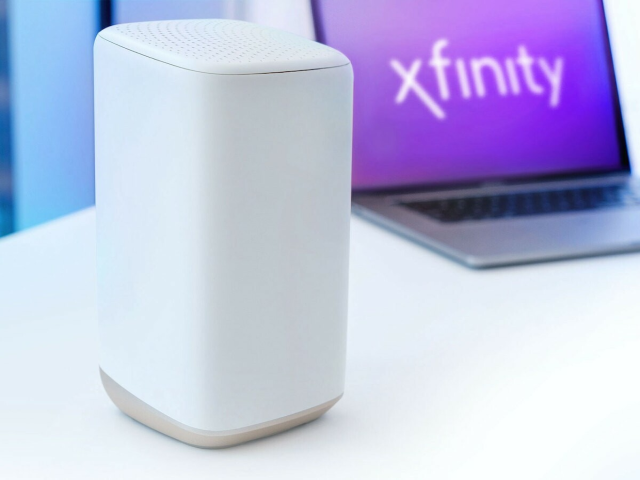 All things about Xfinity internet
To connect to the Xfinity wireless network, you will need a gateway.
XfinityGateway and xFi Gateway are all-in-one Internet and voice gateways that offer whole-home Wi-Fi coverage, network security, and control and speed for the best-connected experience.
Why Do You Need To Reboot The Modem?
Xfinity modems/ routers are so great but sometimes they need to be rebooted.
Knowing the problems, you can easily solve the issue.
There are many reasons why we should do that. Restart the modem when:
The modem is not working: When your modem is not working and of course, your internet connection is affected. Restarting the modem can result in a good effect.

Install a new device: When you install a new device, it's better to restart an Xfinity modem.

Change router settings: When you change some settings for better internet, although it's not necessary to restart the modem, it's recommended to do that. A soft restart makes sure everything runs well again.

When attempting to connect to your XFINITY Wi-Fi Network, you receive error messages such as 'Cannot join existing connection' or 'Cannot establish a new connection.'

Your XFINITY Wi-Fi connection keeps disconnecting.

The status page displays a message indicating that the device has been activated and/or deactivated, but it does not function properly.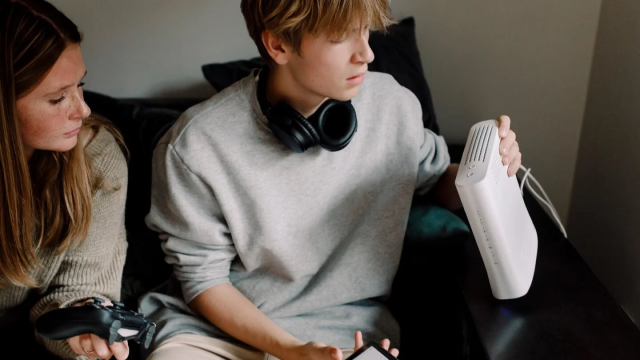 Why do we need to reboot the modem?
What happens after a router restart?
You will not be connected to your home internet network after restarting your router/modem. 
If you have Comcast Xfinity Voice, you will be unable to call anyone, including emergency services 911, from your home phone until the Gateway is operational again.
If you have access to Xfinity Home, you will still be able to use any connected home automation smart devices, including cameras.
It is important to note that security measures will not affect any security sensors, thereby keeping your home safe and secure.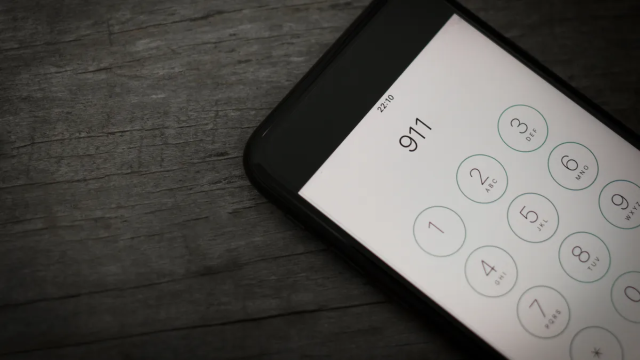 What happens after a router restart?
How to Restart Xfinity Modem?
Now, let's move to the most important part of this post today- how to restart router Xfinity.
There are several ways to do that, check it out.
Restart the Xfinity router manually
The simple steps you must take to restart your Xfinity gateway manually are outlined below.
Step 1: Unplug your gateway or modem's power cord from the back. 
If you have an internal battery backup, remove it

If you have DSL, unplug the phone cord from your modem or gateway.
Step 2: Wait 20 seconds and replace the internal battery, if you have one.
Reconnect the power cord. Reconnect the phone cord if you have DSL service.
Step 3: Leave the gateway or modem stay for 10 minutes to restart and the router light to solid green.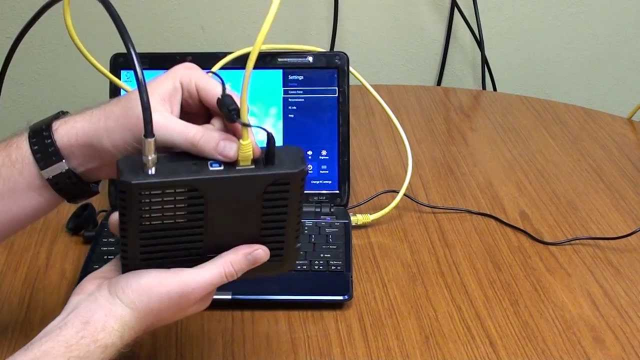 Unplug your power wire and plug it again
Use Xfinity app
Another way is to use Xfinitity app as to how to restart an Xfinity router.
Step 1: Launch the Xfinity My Account application (available on Apple and Android devices).
Step 2: Scroll down to the Internet tile.
Step 3: Choose your modem, then Restart this device (which can take up to seven minutes).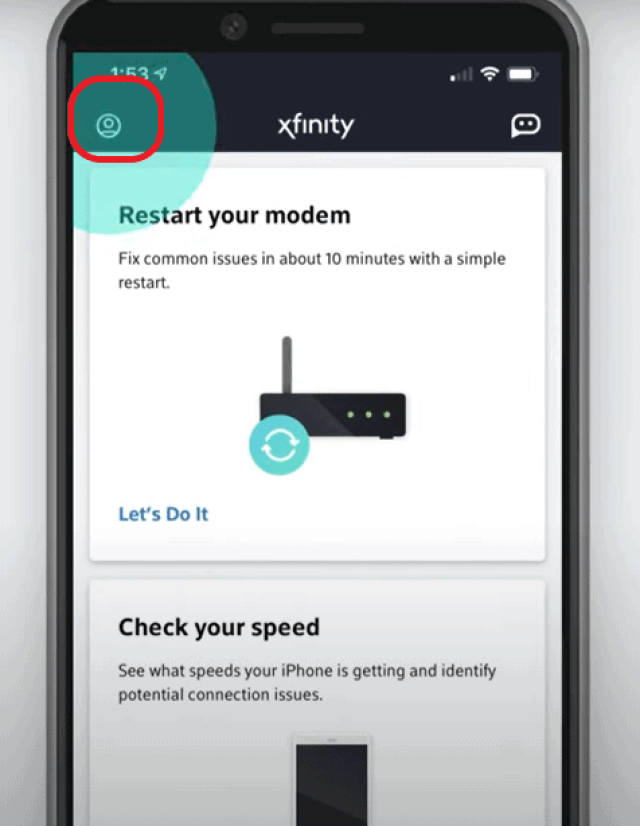 Restart modem through the Xfinity app
Admin tool
How to restart my Xfinity router? You can do a restart the router via Xfinity website. 
Follow these steps below:
Step 1: Open a web browser and enter 10.0.0.1 in the address bar to go to the Xfinity website.
Step 2: Login to the Xfinity site, enter your account
Username: "admin"

Password: "password" (case sensitive)
Keep in mind that the username and password for your admin tool are not the same as the name and password for your wireless network.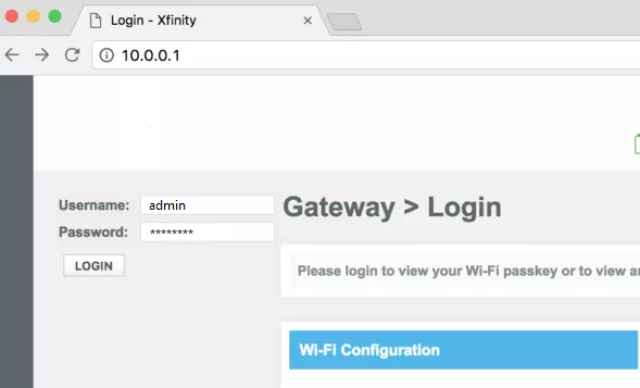 Login to the Xfinity website
Step 3: On the left menu, choose "Troubleshooting" and then "Reset/ Restore Gateway"
Step 4: You click "Restore factory settings". After this manipulation, all previous settings will be deleted and go back to defaulted setup.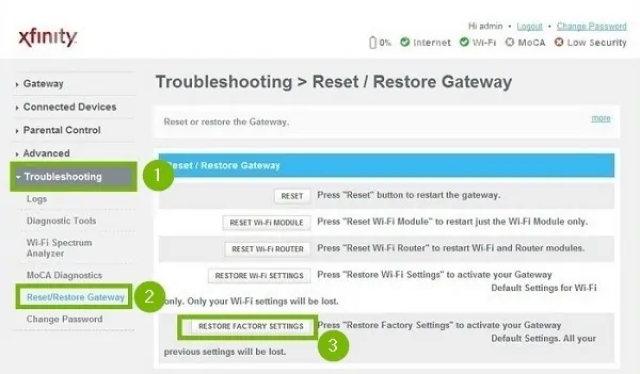 Reset gateway
Xfinity assistant
After all, if you are not sure about how to restart wifi router Xfinity yourself, you can find out assistant from the Xfinity support team.
It's a chatbox where you can send questions and tell your situation. 
A consultant answers all your questions 24/7 anytime anywhere.
You can easily connect with people who are more knowledgeable about technical aspects by using Xfinity assistant.
If you are unsure that you are doing things correctly, always seek technical assistance to avoid further problems.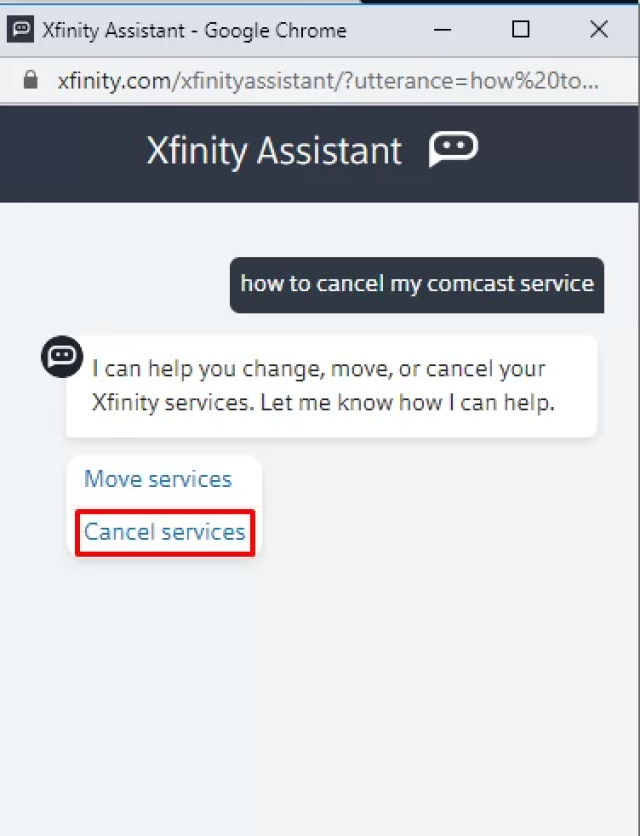 Chatbox of Xfinity assistant
Read next: Resetting frontier router
How to restart different other routers?
Can I apply the instruction on how to restart Xfinity Wifi router to restart other routers?
Restarting routers whether Xfinity or AT&T, Linksys router always work well and each type of router will be different from others.
Here are how to restart a router on different types, check it out.
Restart a Spectrum router
Step 1: Remove any batteries from your router and disconnect it from the power source.
Step 2: Wait about a minute before replacing the batteries (if any).
Step 3: Reconnect your router to its power supply.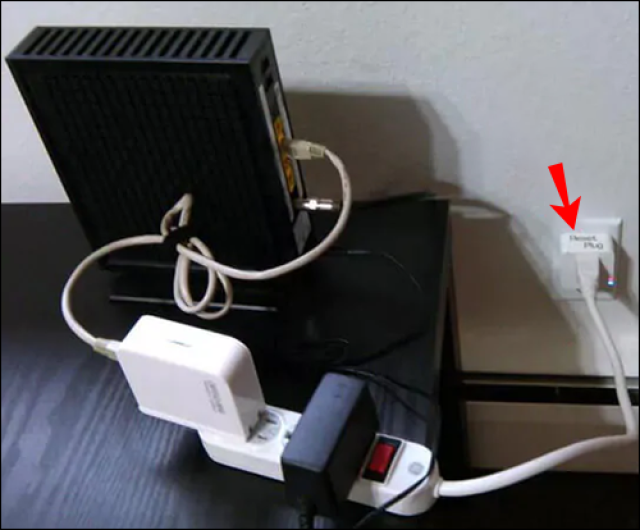 Unplug Spectrum power source
Step 4: Wait about two minutes for the router to restart.
Step 5: The router's online status will be confirmed by the status lights.
Step 6: Check to see if your devices can connect to the internet.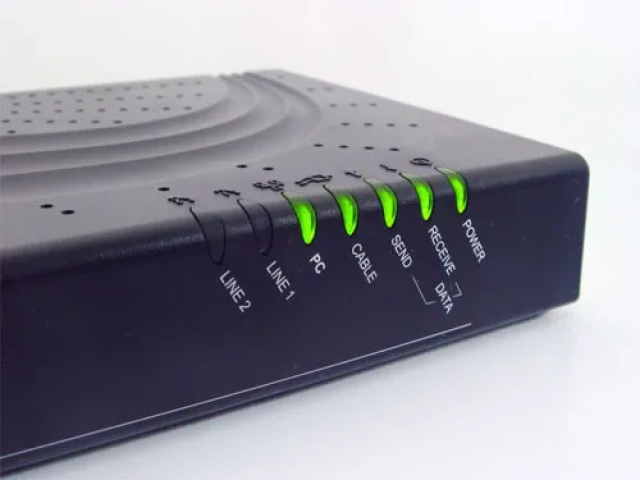 Check if the Spectrum router light is green or not
Restart AT&T router
Step 1: Shut down your computer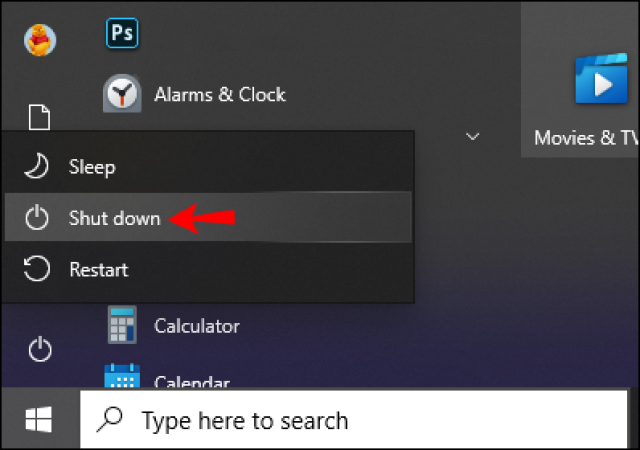 Turn off your computer
Step 2: Locate the "Reset" button on the router, which is usually located at the back or next to the power input.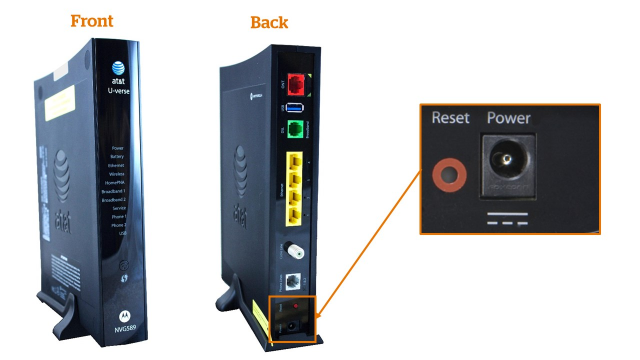 Determine "Reset" button
Step 3: Press and hold the button for at least 5 seconds. 
If you press for more than nine seconds, the unit will be reset to factory settings, erasing all of your settings.
Thus, do not press the button more than 9s.
Step 4: Wait for the solid green LED light to illuminate, indicating that the restart has been completed.
Step 5: Ascertain that your devices can connect to the internet.
Restart an Eero router
Step 1: Locate the "Reset" button, press and hold it until the LED flashes yellow for about 7s.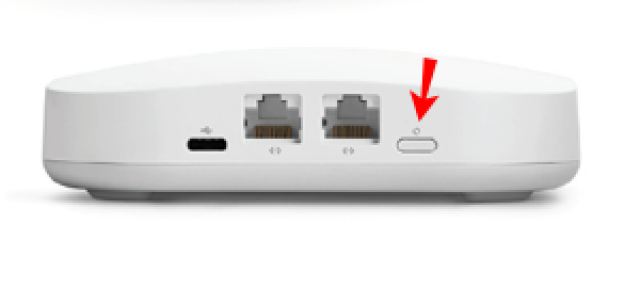 Locate the reset button
Step 2: After that, the eero router LED light should return to its solid white with a green outline.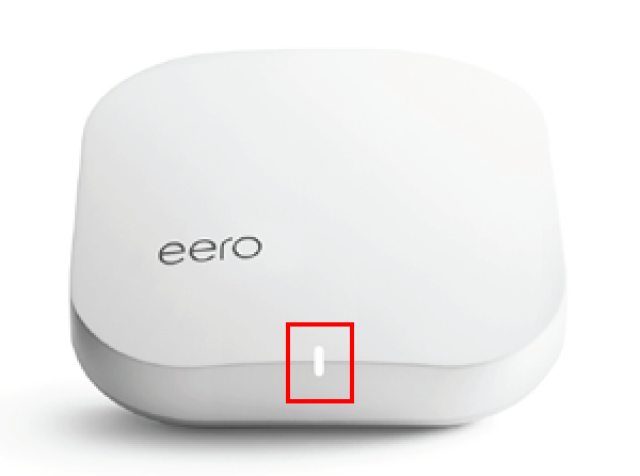 The EEro  router light is white
Step 3: Check that your devices can connect to the internet with an internet speed test (gospeedcheck.com).
Restart a Linksys router
Step 1: Press the power button to turn off the router

Turn off the router
Step 2: Unplug the power cable for a minute and replug it.
Step 3: Turn on the router, check the internet connection performance.
Read next: ATT Uverse reset router
Frequently Asked Questions (FAQs)
Does Unplug a Router Reset It?
It certainly does.
Soft resetting a router is as simple as unplugging it for 30 seconds and reconnecting it (restart).
How to Restart a Router From Your Phone?
Remotely restarting a router via your phone is possible by logging into your router as an administrator via a web browser.
You'll need your router's IP address, then proceed as follows:
Open a new browser (Safari or Chrome)

In the address bar, enter the IP address of your router.

Enter your admin credentials at the sign-in screen.

When logged in, look for the option to restart your router. It's usually accessible through the "Advanced" section of the router's menu.

When you select the "Reboot" option, your router may display a countdown for powering down.

When you turn off your router, it will automatically restart. The entire process usually takes between 30 and 60 seconds.
How long does it take for the Xfinity router to reset?
Resetting a router can take anywhere from 30 seconds to two minutes, depending on the brand and hardware specifications of the device.
The reset process begins as soon as you press the reset button on the back of the device, and you can complete it by holding the button for 10 seconds and then releasing it.
Xfinity router requires about a minute to finish the reset process.
Bottom line
Whenever you get an internet issue, a fresh restart is considered as a good and simple fix you should do first before trying other fixes. Through this article, hope you clearly get "how to restart Xfinity router and other types of router. Do you try it and is it effective? Let us know in the comments section below.