Team Fortress 2: How to reduce ping in TF2? FREE fixes high ping
Jan 11, 2022 - Views: 4614 Share
Team Fortress 2 - TF2 is one of the best online games
However, it is often neglected due to high ping while playing games.
In this article, we will guide you on How to reduce ping in TF2 which is able to bring entertaining moments to you.
Reduce ping in Team Fortress 2
System Requirements & Recommendations in TF2
To have smooth gameplay in TF2, you need to guarantee to meet its system requirement. 
Of course, 
The system requirement is just minimum requirements that can be difficult to bring you enjoyable gaming moments.
In short, you should come as close as possible to its recommended system specs.
Which OS are you playing TF2 on? 
Let's take a look at these recommendations.
System requirements and recommendations in TF2
How to reduce ping in TF2?
If you are having troubles with high ping in TF2, apply these effective fixes below both general and advanced fixes. 
Try out them and see positive changes!
General fixes
For online games in general and the TF2 game in particular, when your ping game is high, you can try out some basic tips:
Make sure you don't have apps/ programs running in the background while playing TF2. These apps/ programs consume bandwidth and make your ping high. 
Turning off them, your bandwidth for TF2 is more and your game performs well. 
A poor network connection is considered one of the main reasons for high ping. That can be due to distance from your device to your router or router issues. 
Thus, you should place your router in the middle of the house, and place your PC near the Router. Besides, if possible, let's use a wired connection if possible. 
If possible, you should use a wired connection
You might not be the only one that connects to your home network while playing the game. Siblings, parents or anybody else might be using your bandwidth as well. 
This means that the bandwidth is shared to many sources, resulting in Team Fortress 2 high ping. 
An easy solution is to limit your bandwidth for others, giving you extra bandwidth while playing the game.
This is common with older routers, therefore it's best to reset your router after a long gaming session.
Call your internet service provider when your ping is too high. Your provider can send someone to take a look and rectify your problem. 
Call ISP to ask for a help
Advanced fixes
After trying out some general ways How to improve ping, 
You don't see significant changes, 
Let's move into advanced workarounds. 
This way will reset some expert settings.
Follow these steps below:
Step 1. Open a command prompt and type "Regedit", hit Enter.
Regedit cmd
 
Step  2. Go to the address : HKEY_LOCAL_MACHINE\SYSTEM\CurrentControlSet\services\Tcpip\Parameters\Interfaces
Step  3. Look for the file with the IP address. If you were allocated an IP address via an HDCP server, you will need to look for a DHCP IP address instead.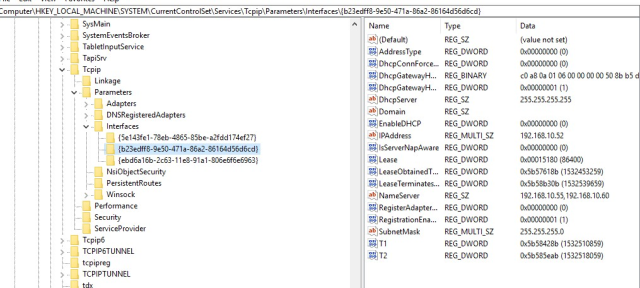 Look for IP address file
Step 4. Right-click on the interface file and choose New – DWORD (32-bit). "TcpAckFrequency" is its name. Then type"1" in Hexadecimal.
Change TCP AckFrequency value data to 1
Step 5. Right-click on the interface file again and choose New DWORD (32 bit) with the name TCPNoDelay.  Then change it to "1" in Hexadecimal.
Change TCPNoDelay value data to 1
Step 6. Verify that both files are now visible in the interface you choose.
Step 7. Close "Regedit" and restart your computer.
Implementing these solutions will undoubtedly assist you in significantly lowering TF2 high ping.
Select the closet gaming server
High ping in TF2 can not be due to your poor internet connection, it's your gaming server. 
How to reduce ping on ps4 or improve TF2, DOTA2, or other games? 
Let's select as close a game server as possible.
Select the closet gaming server
When in Manual Server Selection mode, you have two options: geolocation or ping.
You may use geolocation to choose a specific server or "Choose Best" for the region you want to use. 
In most situations, online games will dynamically select the best-performing gaming server for you. 
When available, always choose (Choose Best). 
However, each site has many servers. 
When selecting a server in Texas, Los Angeles, Germany, or elsewhere, always select the top (Choose Best) option; 
This will select the best-performing online game server available at the moment. 
Although your connection to each gaming server may fluctuate over time, (Choose Best) ensures that your connection to that location is always optimal.
Alternatively, you may select "by Ping," which will display the server name, ping, and data loss in the menu. 
Pick a region that has the lowest ping to get the fastest speed in gaming.
Best VPN for TF2
A virtual private network (VPN) is used to establish a protected connection network when users connect to public networks.
VPN hides your IP address and 
Consequently, other third parties can not see and track your online activities such as which websites you visit, and what data you send and receive through the internet.  
Thus, enabling a VPN while playing TF2 can speed up your gameplay as well as reduce ping.
Here is the list of the top 3 best VPNs for Team Fortress 2 you should try 
Private Internet Access
Private Internet Access (PIA) is one of the fastest VPN tools ever created, making it excellent for accelerating gaming and eliminating Team Fortress 2 latency. 
PIA, developed by Kape Technologies, has over 3,200 servers across 46 countries.
To achieve the greatest performance,
You may utilize unique DNS servers, disable encryption mode if your VPN connection is slow, and immediately connect to the nearest VPN server.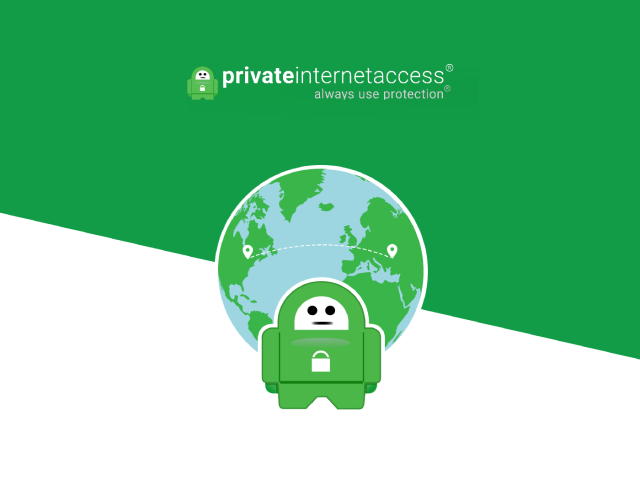 The  PIA VPN
Outstanding features of PIA:
Work with static and dynamic IP addresses

Encrypt your connection with an open VPN

No-logging policy

30-day money-back guarantee (no free trial)
CyberGhost VPN
CyberGhost VPN is another best VPN option worth considering. 
CyberGhost, which is also run by Kape Technologies, regularly outperforms other VPN programs in terms of connection speed.
As a result, you may connect to a CyberGhost VPN and play Team Fortress 2 without latency. 
Furthermore, it is one of the best VPNs for laptops.
CyberGhost VPN
Outstanding features of CyberGhost VPN:
Have 6400 servers in 89 countries.

VPN servers that are optimized for torrenting and streaming.

DNS leak prevention protects your DNS queries.

45-day money-back guarantee with 1-day free trial and no credit card.
BullGuard VPN
BullGuard VPN may not have the same remarkable server network as the other two VPN programs on this list,
But it is still one of the fastest VPNs for Team Fortress 2, fixing lag, and improving latency.
This VPN program from BullGuard can autodetect the nearest VPN server to your location, increasing your connection speed while preserving your privacy. 
Furthermore, it is one of the best VPNs for Windows 8 and 8.1.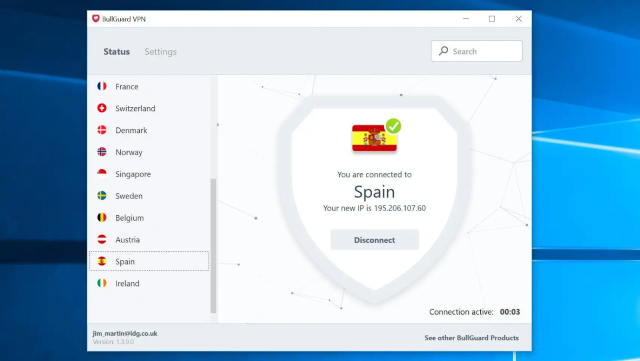 BullGuard VPN
Outstanding features of BullGuard VPN:
2000 Servers in 16 countries.

Permit up to 6 connections at the same time.

No-logging policy.

30-day money-back guarantee (no free trial).
Frequently Asked Questions (FAQs)
If you still have questions related to the TF2 high ping, please tell us in the comment.
We receive a lot of similar questions every day.
We've compiled the list below.
Let's take a look.
What is a good ping in TF2?
In online games, the lower, the better the ping is.
We recommend your ping is under 20ms to have enjoyable gaming moments.
Keep in mind that
<20ms: great ping

50-100ms: very good to average ping

>150ms: less desirable, high ping.
Is 0 ping possible in TF2?
0ms means that there is no latency between your device and the gaming server.
That's a desire of every gamer.
However, it's impossible.
In TF2 or any online game, you are difficult to achieve the mythical 0 ms ping.
Anything over 150 ms ping could cause noticeable lag.
If your ping is 150 ms, you should reduce the ping to under 100ms.
Try out some effective fixes such as
Restart your devices

Turn off unnecessary apps

Place your device near the router

Upgrade your router….
How do I find a server in TF2?
Finding a server in TF2 is so easy peasy, follow 2 steps below
Step 1: Open your Console
Step 2: Type Status and hit enter.
The server IP is shown in the line up/ip.
What is the best TF2 server hosting 2022?
Using a dependable Team Fortress 2 (TF2) server hosting service may assist you in playing the game with excellent speed, availability, and security.
Check out some best TF2 server hosting in 2022 below:
GPORTAL

GTX Gaming

XGamingServer

Shockbyte

Streamline Servers
Final words
How to reduce ping in TF2?
There are always general tips to improve your gameplay performance.
They are free and easy, everyone can do it.
After trying out all those tips, if there is no significant change, you should call ISP and switch to an upper internet plan.
Want to get more useful tips to reduce high ping? Follow MySpeed.