How to increase download speed ​​Windows 10 in SIMPLE steps
Dec 23, 2020 - Views: 4561 Share
Here is a bunch of tips on how to increase download speed Windows 10.
If you are not getting full speeds as promised by your internet service provider, no need to worry as those tips will make difference in your connections.
Let's get started.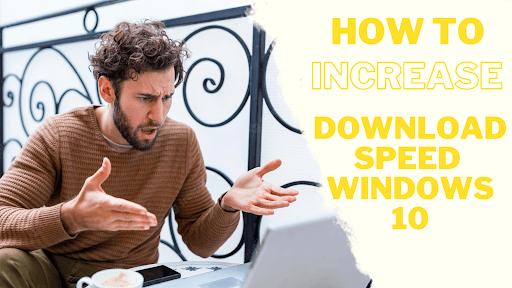 Increase download speed on Windows 10
How to check download speed?
The Internet has become more and more important in the lives of people all over the world.
But not everyone can experience high-speed internet transmission. 
Each of us probably experienced moments of network loss or fluttering internet connection, which affects both recreational activities and job performance. 
If you're experiencing slow internet and suspect your internet connection has issues, let's take a download speed test to check.
How to check download speed with MySpeed? 
Step 1: Search Google for 'gospeedcheck.com" or "MySpeed and go to the home page.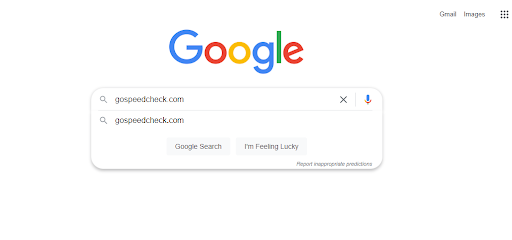 Step 2: Click the "Go" button and wait for results in seconds.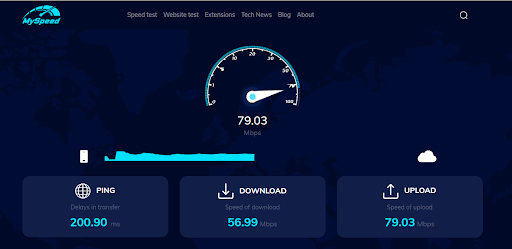 After getting testing results, it is concluded that your connection is really poor. 
So sad.
But don't worry, we can do something to speed up the download speed before calling the ISP and paying more money.
How to increase download speed Windows 10?
It's time to increase the internet speed to meet your need of doing something different online.
But how to speed up downloads Windows effectively and quickly?
Deploy these simple but powerful methods and you might be shocked at how much extra speed you could get through tweaking a few things around your house. 
Enable Limit Reservable Bandwidth.

Turn off Windows Update.

Clear your browser cache.

Change DNS server addresses.

Change Wifi password.

Disable metered connection.

Turn off background applications.
Enable Limit Reservable Bandwidth
One of the best tips on how to increase download speed on computer is activating the Limit Reservable Bandwidth. 
Windows operating systems will not provide the maximum connection speed for the user, but always retain 20% of the bandwidth for other purposes.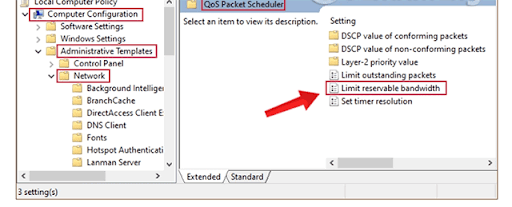 Enable limit reservable bandwidth
That's why even if you run out of bandwidth, the reality is that you're only using about 80%.
You can remove this mode by enabling the Bandwidth limit to use all the bandwidth to increase the internet connection speed. 
Follow these simple steps if you want to speed up downloads Windows 10:
Step 1: Press Windows + R keys on your keyboard to open the Run command box.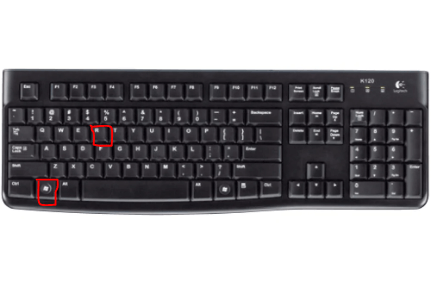 Step 2: Type gpedit.msc and hit Enter to open the Local Group Policy Editor.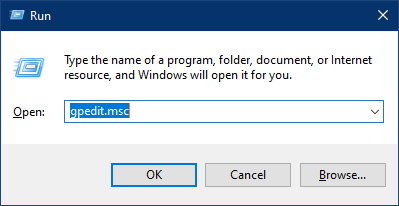 Step 3: Select Local Computer Policy > Computer Configuration > Administrative Templates > Network > QoS Packet Scheduler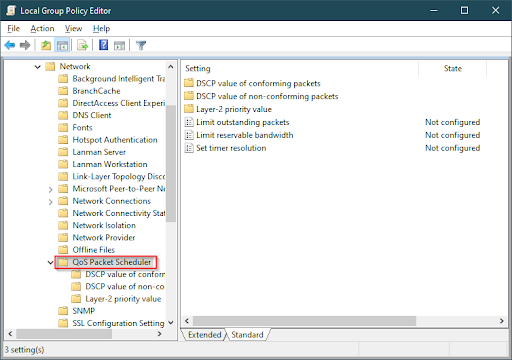 Step 4: On the right pane, double-click Limit reservable bandwith. 
Select the Enabled option and reset the default Bandwidth limit from 80 to a lower value or 0 if you prefer to disable it.
It should be noted that selecting the Disabled option returns it to the default state, so this option will not work for you.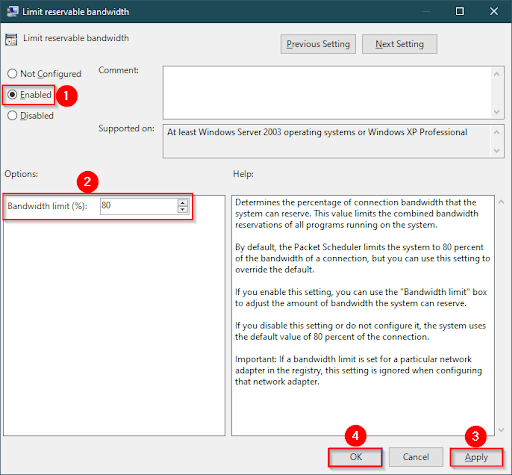 Step 5: Click Apply and then OK. Restart your computer to see the change.
Turn off Windows Update
Regarding how to increase pc download speed, we can't ignore this tip: Turn off windows updates.
For many computer users, the automatic Windows Update can slow down the system, causing incompatible errors. 
Every time you want to shut down the computer, you have to wait for Windows to finish updating. 
Besides, this also causes the user's network access speed to be greatly affected. 
Here is what to do:
Step 1: Press Windows + R . Type services. msc and hit Enter.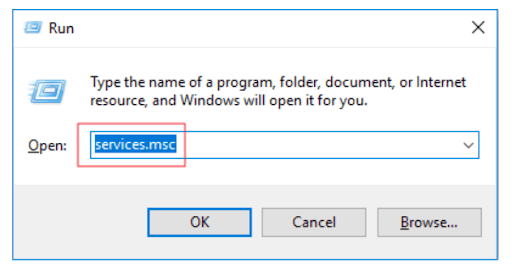 Step 2: Navigate to Windows Update, and double-click it.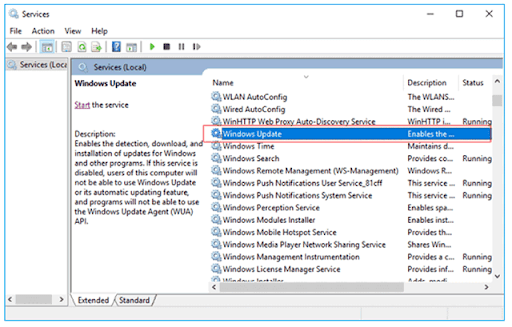 Step 3: In Startup type, select "Disabled". Then click "Apply" and "OK" to save the settings.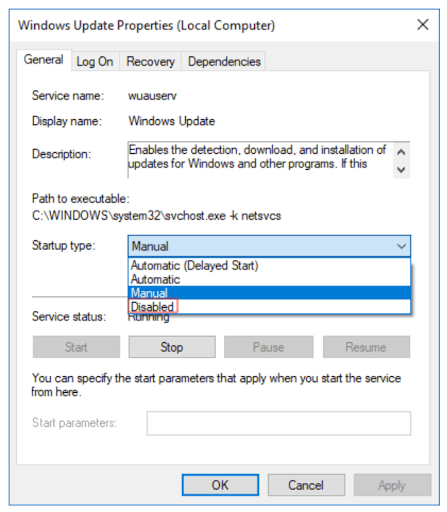 Clear your browser's cache and cookies
Cookies are a package of data stored on your computer by the website browser while you browse the web. 
Every time you go back to the same website, the browser retrieves and sends this file to the website's server.
Meanwhile, the cache stores data including images, sounds, and downloads while you browse the web, speeding up the website loading when you visit it the next time you visit. 
However, if you use the cache for a long time, it will cause negative effects such as reducing hard drive capacity, reducing browser performance, loading web pages longer, etc.
Therefore, one reason negatively affects your internet access speed is due to too many cookies and a corrupted cache. 
Therefore, clearing all cookies and cache is one of the most practical how to improve download speed Windows. 
This should be done periodically to ensure that there is not too much junk on the computer.
Follow these steps to clear cookies and cache:
Open Chrome and click More ( three-dot menu at the upper right) to select More tools -> Clear browsing data.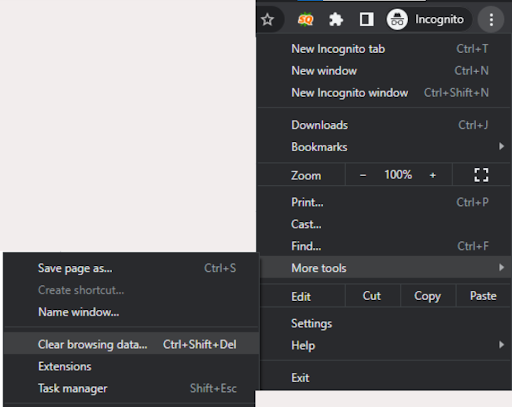 Choose a time range you want. If you want to delete everything, select All time. Check the box "Cookies and other site data" and "Cached images and files". Click Clear data.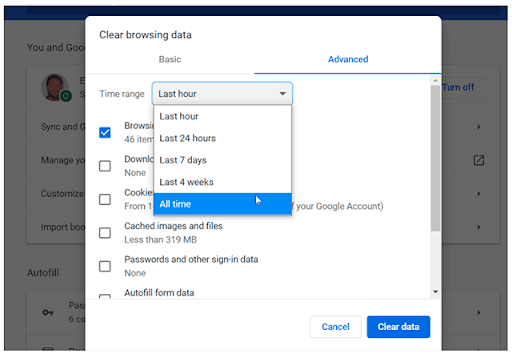 Change DNS Server addresses
DNS is the domain name system, which allows establishing a relationship between IP address and domain name. 
Thanks to DNS, network devices are located and addressed by attaching an independent IP address, so it is very convenient for management.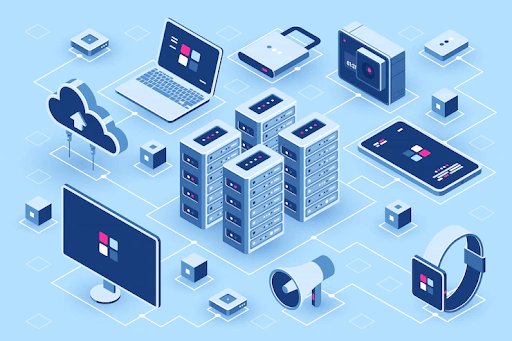 How to increase download speed on PC
And DNS Server is the server that operates the domain name system. 
When users access a certain domain name, DNS Server will look up the domain name to see which IP address corresponds to and then redirect you to the device that owns this IP address. 
By default, Windows will automatically choose the DNS server addresses, but you can also change to an alternate DNS server. 
This can be the best answer to the question "how to increase download speed on steam?", "how to increase my download speed", or "how to improve download speed on pc", how to speed up Xbox one downloads,  how to improve download speed on xbox one.    
1. Go to the Control Panel > Network and Internet > Network and Sharing Center > Change adapter settings.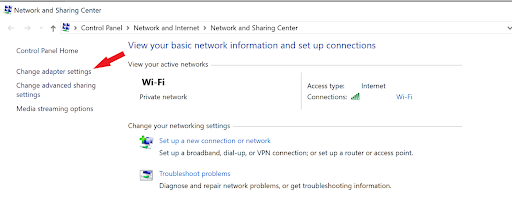 2. Right-click your current network connection and click "Properties". 

3. Click on "Internet Protocol Version 4 (TCIP/IPv4)" and select "Properties".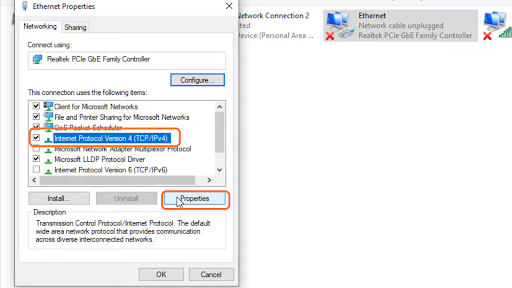 4. Select "Use the following DNS server addresses", enter the server of your choice, and select "OK". You can also set DNS server for internet Protocol Version 6 as well.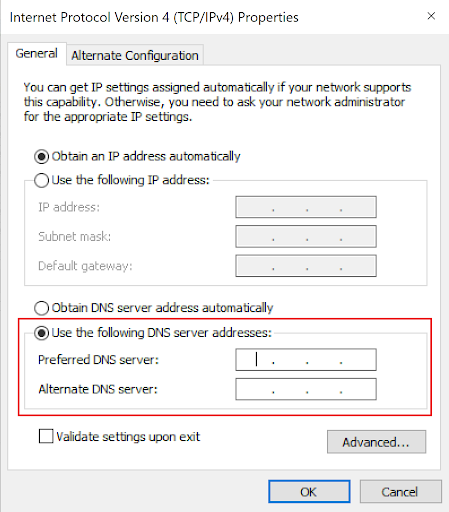 Change Wifi password
An Internet package that only limits a certain number of users at a time can ensure the access speed and stability of the transmission line. 
Too many people joining your wifi can lead to slow connection or internet outages.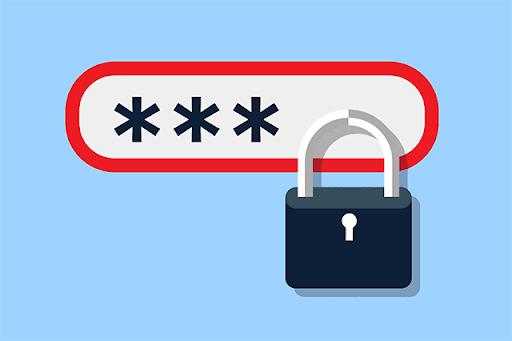 How to improve your internet
Therefore, one of the most useful pieces of advice for how to increase download speed on Windows is to check if there is someone on your wifi and then change your password immediately for security and better internet performance.  
Passwords should be difficult to guess, absolutely do not take names and birth dates as passwords because they are easy to be discovered. 
Therefore, to limit other people from knowing your wifi pass, in addition, to avoid disclosure, you must also know to create a secure password.
For example, you can set Wifi password like .Susan53, $m3llycat, &ebay.44, !Lov3MyPiano…
Disable Metered Connection
A metered connection allows you to set a data usage limit for your Internet connection. 
If you have this feature activated on your current connection, you should disable it to enjoy faster upload and download speed in windows.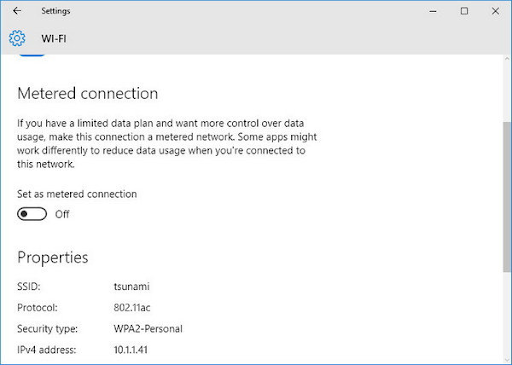 Disable Metered Connection to get faster download speed Windows 10
Here's how to do it:
1. Open "Settings" on your laptop and Click on "Network & Internet".
3. Choose " Change connection properties".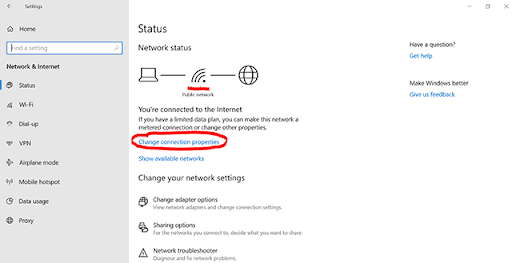 4. Navigate to "Metered connection". Turn off the toggle.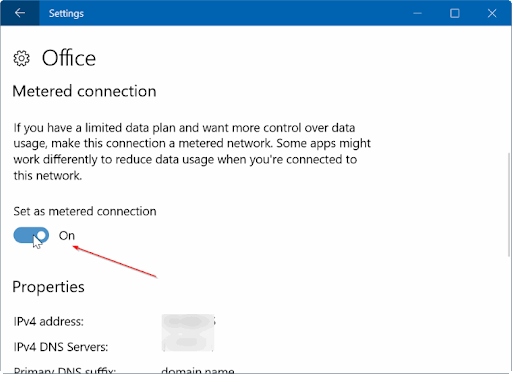 Luckily, these ways are also useful for those who want to know ways of increasing Windows download speed.
If you're finding answers to questions like:
How to increase download speed in windows 7?
How to increase download speed in windows 8?
How to speed up downloads on mac?
How to increase BitTorrent download speed?
How to increase download speed on Utorrent
Or how to increase Xbox one digital download speed in windows?
Try out this tips and see how effectively it works.
Turn Off Background Applications
Another tip on how to speed up downloads on Windows is to disable background apps.
Many background apps are using your Internet connection without your knowledge. 
As a result, you get slower download and upload speeds.
You can disable the background apps option on your PC. 
That'll prevent all your apps from running in the background.
Launch the Settings menu. Select the " Privacy " option.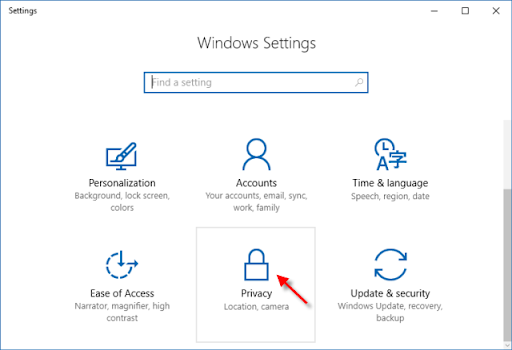 Scroll down in the left sidebar and choose " Background apps". 
On the right-hand side pane, turn the " Let apps run in the background" option to the OFF position.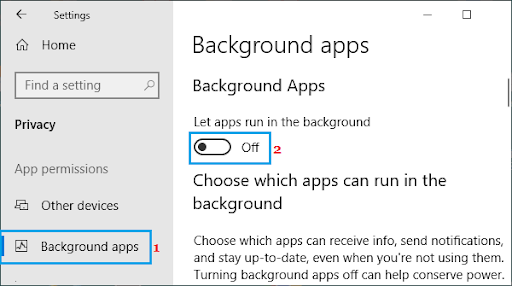 Why is my download speed so slow all of a sudden?
There could be several causes behind your slow download speed. 
It's frustrating when you're taking online classes, or you're in the middle of a work or meeting, and your Wi-Fi connection suddenly becomes so slow that you can't do your assignment properly.
So, why?
Why is my download speed so slow all of a sudden?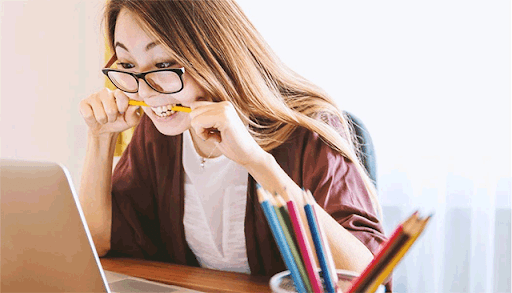 Why are my computer downloads so slow
#1. Your weak wifi
Why are my computer downloads so slow? you ask. 
In other circumstances, the issue may not be with your connection, but with your Wi-Fi. 
Assume your internet service provider is providing you with 100Mbps, but for some unknown reasons, you aren't getting those speeds!
#2. Your older router
Your router is designed to work continuously, but everything has a breaking point, right? 
Memory leaks can occur when your modem/router is turned on for extended periods of time. 
A memory leak happens when allocated memory is no longer released when an application or OS finishes utilizing it. 
This leads to less RAM being accessible overall - impacting performance.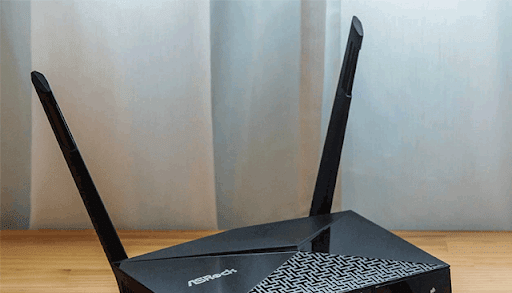 Why is my download speed in windows so slow?
By removing the power (technically, power cycling), you are essentially giving your router and/or modem a break.
#3. Too many devices connected to your network
If you're wondering why is my internet download speed so slow, check if there are many devices connected to your wifi. 
Browsing has little effect on internet connectivity unless two or more people are hammering the connection at the same time (ie download files or streaming high-quality videos.)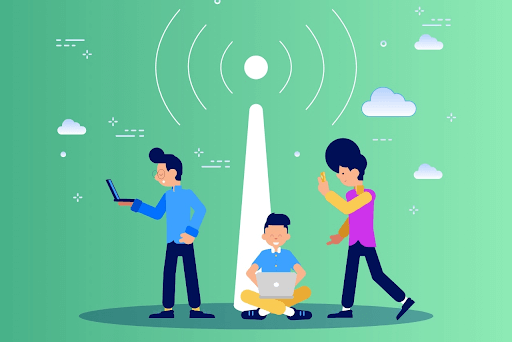 Why is my internet so slow
These activities would have a significant impact on the network and bandwidth, lowering overall internet speed. 
If you share your connection with others, you can limit their bandwidth by visiting your router's settings and designating a specific amount of internet bandwidth to each device.
#4. Location of the router
If you have wireless connections and slow internet, one of the most typical issues is that the placement of your router is affecting your wifi speed and coverage. 
It could be placed far away from your wireless adapter, leading to slow connections.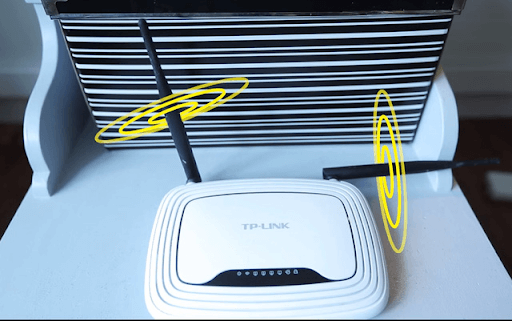 Why is my speed so slow on pc? Consider your router location
Frequently Asked Questions (FAQs)
Why is my PC downloading so slow?
Here are some potential reasons for slow PC downloading, take a look:
Older systems won't afford to store and process data like a new system.

Outdated OS: Similar to older system, outdated OS won't handle the data processes for fast downloads.

Virus: Virus will eat all your information as well as slow down your PC performance.

Background apps take up bandwidth without your awareness.

Busy website server: there are too many people entering a website that leads to congestion.

Router issues: wrong location, outdated router firmware, wifi interferences…
What is a good download speed?
A good download speed should be at least 100 Mbps, and an upload speed should be at least 10 Mbps.
With 100 Mbps, you can simultaneously watch Netflix or YouTube, attend Zoom meetings, and play most online games on multiple devices.
Some people can get by with fewer Mbps, while others require more.
It depends on several factors like numbers of connected devices, which type of online activity, internet plan,...
Does Windows 10 limit Internet speed?
One of the issues that users have encountered while installing the Windows 10 Anniversary Update is that their internet connectivity suddenly drops.
Whether wired or wireless, you may notice a decrease in internet speed due to a feature known as Window Auto-Tuning.
Thus, disable this Windows feature and your speed will be faster.
Conclusion
Windows 10 is noted for being a more resource-intensive operating system. Even if you have a decent connection, you may encounter a context in which downloading something from your PC results in the slowest possible pace. This problem could occur for a variety of causes. This article discusses the many causes of sluggish internet speed and tips on how to increase download speed Windows 10.Hope you like it!