High-end Internet plans are unveiled by SpaceX's Starlink Internet unit
May 12, 2023 - Views: 272 Share
It is impossible to overstate how brilliantly the Starlink program of SpaceX has grown and achieved engineering success. 
The business recently announced that it has been expanding at a record rate, adding more than 1.5 million members, spurred by expansion in new industries including aviation and marine. 
Based on that accomplishment, Starlink has announced a variety of new "Priority" commercial-grade Internet options for those that need the quickest Internet speeds.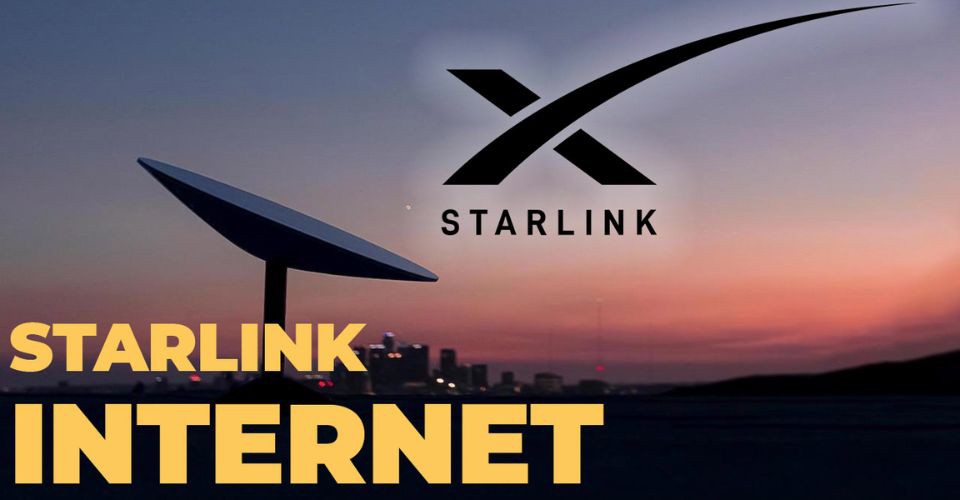 Starlink Internet provider
Priority Internet Package
The most costly and quickest plans ever offered by Starlink are its most recent Priority Internet packages, which are made for users who demand a really fast Internet or frequently have a lot of users on their network.
Customers of Priority Internet get access to 1TB of "priority" data starting at $250 a month, which comes with quicker download and upload speeds and can support numerous concurrent users.
Those that require the best service might choose to pay more to have access to more priority data. Customers may receive 2TB of priority data for $500 per month and 6TB of ultra-high-speed data for a whopping $1,500 per month.
Mobile Priority Internet Package
For people on the go, Starlink is now providing a new Priority package. The "Mobile Priority" plan has a similar monthly starting price of $250 but only unlocks 50GB of priority data. 
Customers will have to pay $1,000 per month or $5,000 per month to get 1TB of very fast data.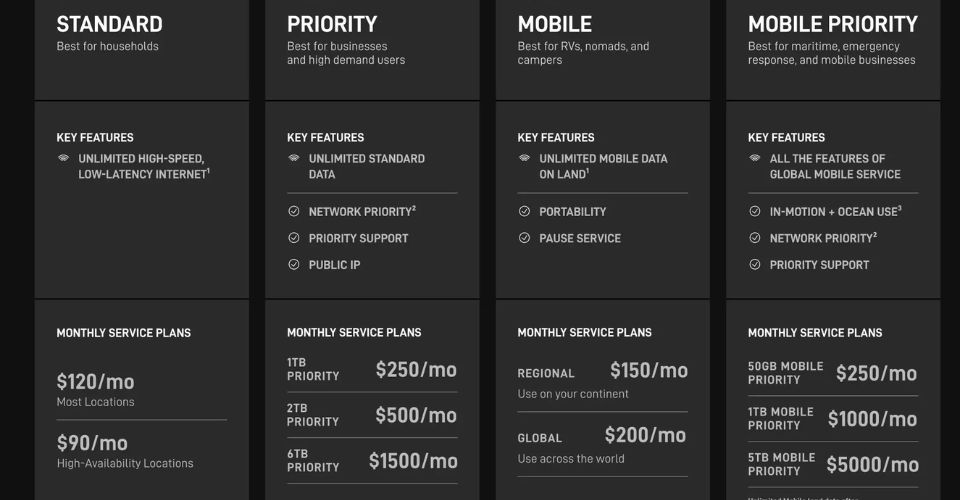 Starlink Internet packages
All brand-new Priority plans provide limitless standard-speed data, however only land-based mobile Internet customers are eligible. 
The $2,500 high-performance Internet receiver is what SpaceX advises customers choosing Priority plans to purchase as well. 
It will increase speed, decrease latency, support more users, and—possibly most importantly—work in a wider variety of situations.
Notably, Starlink's Priority plans include a ton of extra features in addition to faster speeds and larger carrying capacities to make using the Internet as simple as possible. 
In the first place, Starlink will provide these clients priority help if they ever run into problems. Further, Priority plan subscribers also get access to a public IP address, which is primarily targeted toward business clients.
Related post: CloudWyze Is Expanding Its Service In Nash County, N.C
Keep following MySpeed to get more interesting news!