Google Sheets adds the new range name box for quicker navigation
Jan 22, 2021 - Views: 846 Share
Google Sheets' new range name box - a small, simple but very useful feature to improve navigation efficiency in Sheets.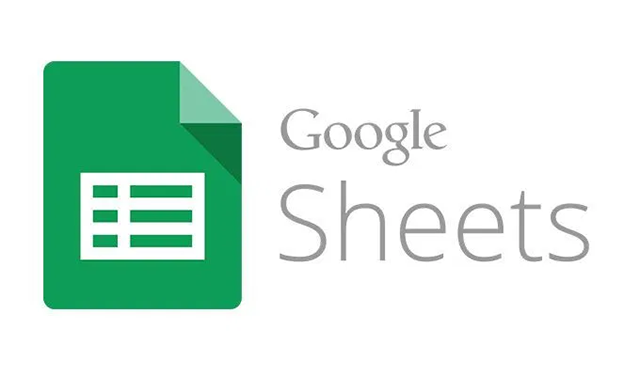 It's always so easy to create and edit spreadsheets online with Google Sheets 
A simple but helpful feature has been recently added to Google Sheets: a new range box. It will help users to navigate to cells and range more quickly and efficiently, according to Google. 
This new feature is located to the left of the formula bar. You can use this box to immediately jump to coordinates and named ranges in a sheet. Besides, the new box also provides users with a dropdown menu to quickly access, manage, as well as create the new named ranges in the sheet.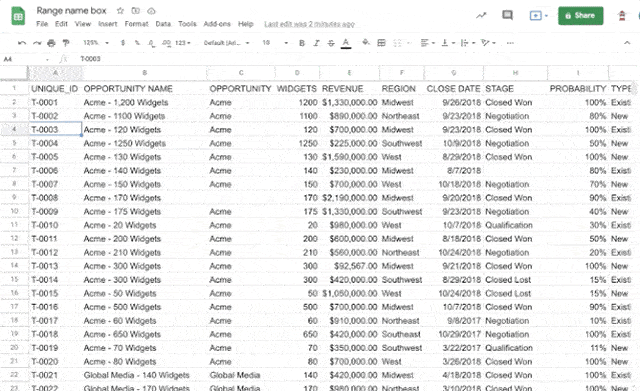 The new range name box is located to the left of the formula box (Source of image: workspaceupdates.googleblog.com)
To be more specific, well, this dropdown shows each range users currently have that, when clicked, will display all of the coordinates contained in that range. About the "Manage named ranges" option, it will help users create new ranges so easily and fastly, as well as manage the current ones. It is a simple but very feature for any Google Sheet user. 
Is Google Sheets' new range name box already available? 
This new feature is rolling out now. The full rollout for the Rapid Release domains is within 1-3 days, beginning on January 19th, 2021. But for Scheduled Release domains, the gradual rollout could take up to 15 days, from January 25th, 2021.
According to Google, the new range box in Google Sheets is available to Google Workspace Essentials, Business Starter, Business Plus, Business Standard, Enterprise Essentials, Enterprise Plus, and Enterprise Standard, as well as G Suite Basic, Education, Business, Enterprise for Education, and Nonprofits customers. It's available to users with personal Google Accounts, too.
See also: How to test internet speed on Google Fiber Speed Test?
Sources:
workspaceupdates.googleblog.com/2021/01/new-name-range-box-in-google-sheets.html
androidpolice.com/2021/01/19/google-sheets-adds-range-name-box-for-faster-navigation/