Good Mbps for internet: When to consider upgrading your internet plan?
Dec 16, 2020 - Views: 1593 Share
Good Mbps for internet means that we can smoothly engage in all the online activities, especially when it comes to ones requiring fast connection like streaming, gaming, video conferencing, working with large-size media files, etc.
But there is one fact that you should know: lots of factors can cause slow internet speeds. Along with speed issues related to your router, your devices, your ISP (Internet Provider Service) problems, and more, there's also the possibility that your current internet plan is not sufficient for your online demands. 
If the low internet plan is exactly the cause behind your sluggish internet connection, it is good to consider upgrading it for faster download and upload speeds.
But what is a good speed for internet Mbps? When should you upgrade your internet plan? Following are common signs that you may need faster home internet.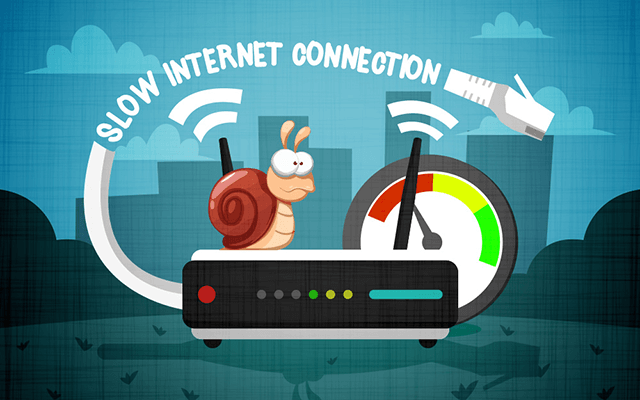 Slow internet speeds
First of all, check your internet speed
Speed check of internet is one of the first things to do when you notice that your connection is slow. There are many options for internet speed test online that you can opt for.
But it's worth noting that since various factors affect the accuracy of the test's results, be sure that you test your speeds the right way.
You should conduct the tests at different hours of the day, over both wired and wireless connections using different devices (PCs, phones, tablets, …), take all of the results, then compare them to have an average measurement of your connection performance.
Other things you should do to ensure the accuracy of the test include: closing background apps and programs, rebooting the router, disconnecting other devices from the network, and more.
If your download and upload speed results match up with the internet plan you are playing for, and they are too low for you, then it might be a good time to get a faster connection. 
But wait, you still need to consider your online demands and other aspects before deciding on whether or not to upgrade the connection. Keep reading on to find out!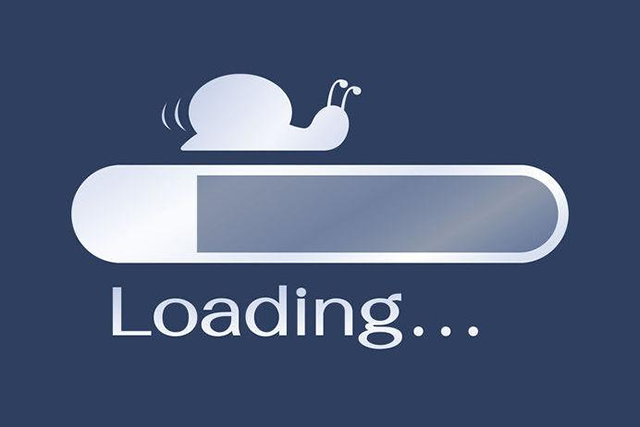 Sluggish internet connection
See also: Speed test says my internet is fast but downloads are slow
Too many users or devices using the network
Too many users connecting to the network at the same time will result in issues making the connection speed slower. Particularly, if these users are engaging in heavy online activities such as streaming video, downloading large files, etc, then the issues will likely get much worse. If that's the case, you might find your network extremely sluggish.
Even if there are just 2 or 3 users in your home network, you could experience slow internet due to the number of devices connected to your internet. Today, a lot of people have multiple devices that have internet capabilities such as PCs, phones, gaming consoles, tablets, and more. When they go online at the same time, low bandwidth will likely get overloaded.
We also need to consider smart home devices such as light bulbs, thermostats, etc. They all consume the bandwidth. So, if your home has many users using the internet or you intend to add more smart devices to your home, it's time to consider having a better connection plan.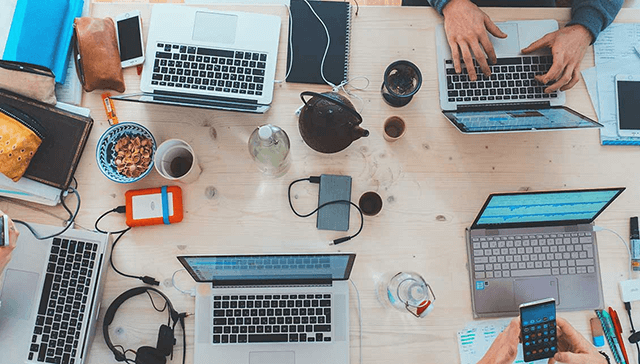 Multiple devices using the same network
Do you work from home?
Working from home also requires better and faster internet if your current connection is not good enough to ensure your productivity, communication, and collaboration. 
Well, there is nothing worse than a drop-out right in the middle of an important online meeting with your clients, or your slow internet makes a work file take a lot of time to download when you need it as soon as possible.
Well, after doing some speed checks of the internet, if you find your internet insufficient for your work, it's a good time to upgrade your connection. It's worth doing that because of your productivity, your time, your colleagues' time, your professional reputation, and your working efficiency. The fast and stable connection seems a must if you work from home in the long term.
Struggling with video streaming
If you can't stream videos without interruptions, it's also a sign that you should upgrade the connection, especially if you are or someone in your family is a big fan of streaming. 
We all know that streaming takes a lot of internet power. That means any sub-standard internet service is not going to enable you to seamlessly watch videos and TV shows in high resolutions.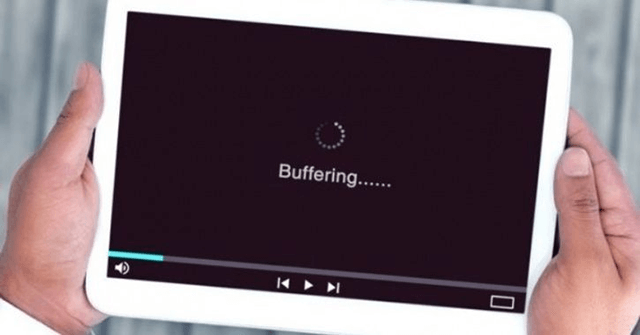 Video buffering
Without a solid connection, you will likely be stuck with the streaming screen freezing and seeing the endless circle goes around, around, and around on your screen while you become more and more frustrated waiting for the video to be loaded. That's how slow the internet might ruin your streaming experience.
Getting faster internet is a good way to improve your streaming experience. But before doing that, don't forget to make sure that the low bandwidth is the main reason.
Are you a multi-tasker?
If you are a multi-tasker and you need to do many online activities almost simultaneously, well, a sturdy internet connection seems so vital. 
Think of someone who needs to download large media files, stream highlights from a sports match, get the latest episodes of the favorite podcast, complete working tasks, chat with friends, and more, all at once.
It sounds exhausting, right? But many people are performing their best work this way. Well, if you are also a multi-tasker, make sure that you have got the kind of connection sufficient for your multitasking needs.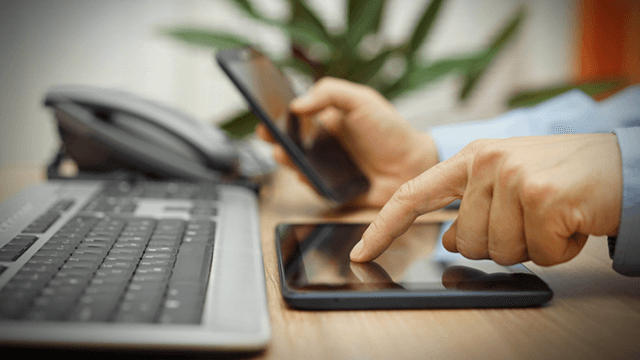 A multi-tasker
Are you a fan of FPS, MMO games?
Massively Multiplayer Online (MMO) and First-person shooter (FPS) games are more and more popular these days. 
Games like Doom Eternal, Call of Duty, Valorant, Final Fantasy XIV: A Realm Reborn, Elder Scrolls Online are examples of FPS and MMO games. Are you a fan of these games? If you are, well, a sturdy internet connection (with fast download speeds, and, most importantly, low latency) is what you need to ensure smooth gameplay.
Slow internet will likely ruin the gaming experience that makes you unable to keep up with other gamers because of a laggy connection. Fast internet is even more crucial when it comes to fast actions online games like FPS titles, battle royale games, and others. So, when doing enough speed check of internet, if your current internet plan is poor for your gaming, consider having a faster connection.
See also: Test my internet speed Xfinity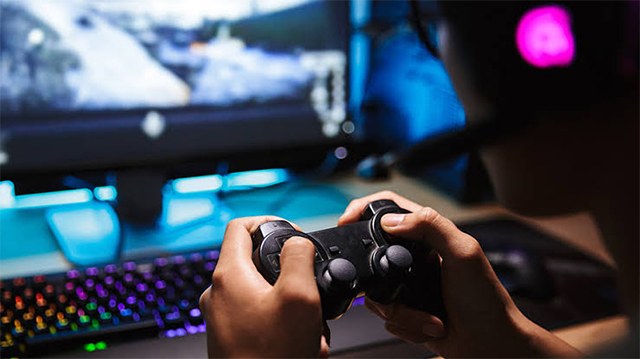 Online gaming
You are a streamer?
If you are the one who loves to stream video game sessions or other things to your online viewers, then you also need fast internet upload speeds. A good connection will allow you to stream smoothly in high resolution without video stuttering.
Also, fast download speed helps you view your own stream on a separate device, and in that way, you can better monitor your show. So, if you are a streamer, it's good to have a fast and stable internet connection.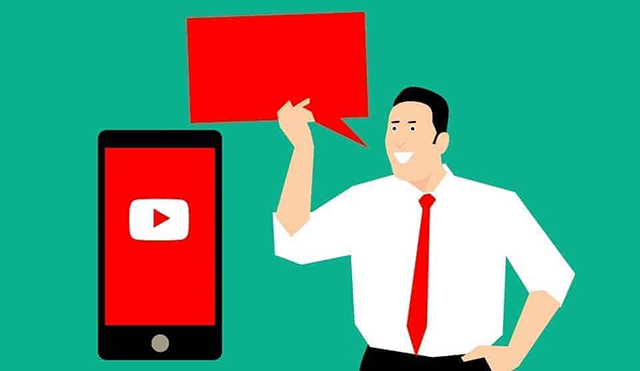 Live-streaming
Conclusion
Above are common signs telling you to consider upgrading your internet plan. Along with these ones, there might be other reasons for having faster internet speed and bandwidth. As long as you determine that your current connection is actually low by doing some speed check of internet and you need a sturdier connection, it's time to consider a new internet plan with more bandwidth and faster speed. That's all for today. Hope that this article provided you with useful information. The next posts will be about "speed test says my internet is fast but its slow" and "check my internet speed Xfinity," let's check them out now if you find these topics interesting.
Cre:
wavedirect.net/blog/when-to-upgrade-your-internet-connection
fatherly.com/gear/signs-you-need-faster-internet-at-home/
phoenixinternet.com/4-signs-you-should-upgrade-to-high-speed-home-internet/