What is a fast internet speed app for android you should choose?
Sep 23, 2022 - Views: 426 Share
A fast internet speed app for Android helps you get rid of the network problems you are facing.
What is the best Android app you can use to get fast internet speed?
Let's find out in this article.
OpenSignal
This is a dedicated source to help diagnose signal problems, so you can improve your signal problems and quickly increase your internet connection speed. OpenSignal displays 3G, 4G / LTE, and 5G towers in common areas.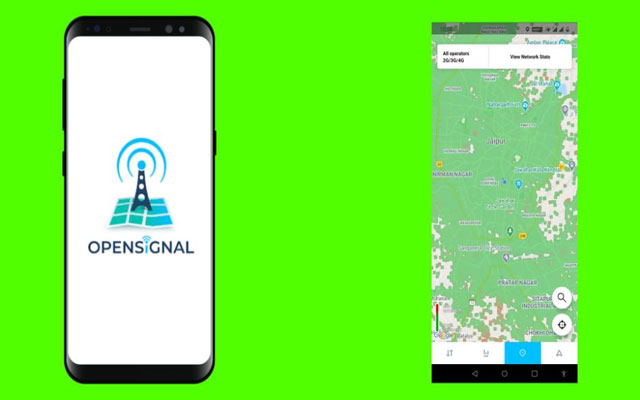 OpenSignal app
Net optimizer
It is an app designed to give you a fast internet speed without tapping or swiping multiple times. This app allows you to access the internet and work seamlessly, depending primarily on your ISP. 
Downloaded by thousands of users worldwide, this app only uses one touch to find and connect to the fastest DNS server to improve your connection. 
It automatically detects connection changes and optimizes your network accordingly.
Connection Stabilizer Booster
This is one of the best internet speed apps because it has many powerful features and a highly customizable design. The app assigns high priority to the network and significantly improves performance. It also provides an active reconnect feature that quickly reconnects  2G GPRS, 3G, or 4G if the device loses connectivity and keeps the network active at all times.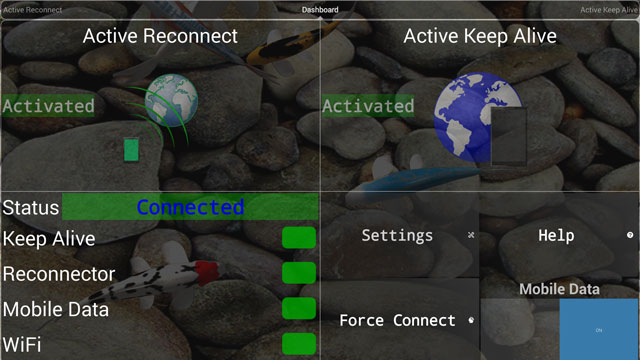 A connection stabilizer booster makes the internet speed faster
Speedify – Bonding VPN
If you are a frequent traveler, YouTuber, video blogger, or anyone who needs to be non-stop online, this is the perfect internet speed app for Android. Designed for all types of users and safe with a simple interface, it allows you to combine a cellular connection with a wireless connection. 
You can use it to test your internet speed. This app is reliable, so you don't have to worry about security!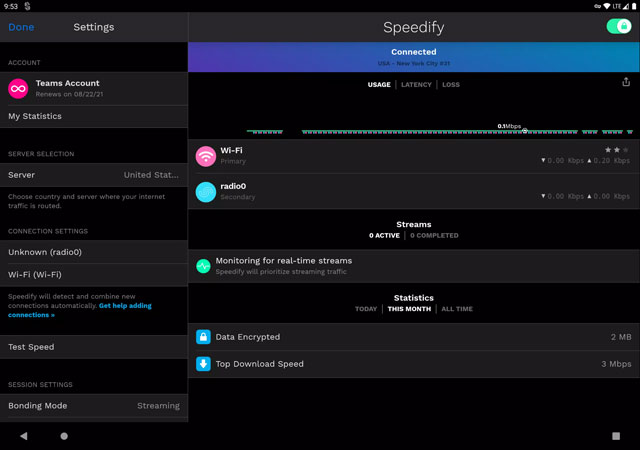 Speedify for Android 
What is a good internet speed?
It is above 25 Mbps. The FCC currently defines a "broadband" internet connection as providing download speeds of at least 25 Mbps and upload speeds of 3 Mbps. 
This is an appropriate standard for an average family of three; however, larger households of three to five people should consider speeds closer to the 100-200 Mbps range. 
For a good internet speed, the connection must meet the household's needs, which vary depending on the number of connected devices and users connecting simultaneously.
See also: Internet speed is fast but pages load slow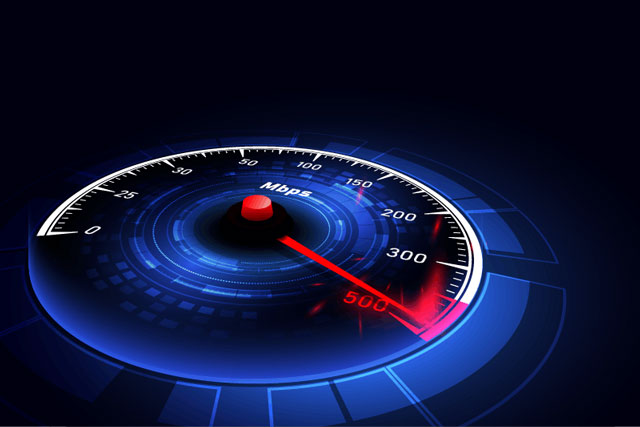 What is a good internet speed?
Conclusion
You can consider choosing a fast internet speed app for Android n for improving overall browsing performance. Hopefully, this article will help you choose the best one.
Related: How fast is 20mbps internet speed?
References:
https://www.techrounder.com/apps/best-5-internet-speed-test-app-for-android-ios/
https://gospeedcheck.com/article/top-10-best-internet-speed-test-applications-81