Way to increase internet speed: Choose The Best Vietnamese ISP
Dec 07, 2020 - Views: 2585 Share
Everyone prefers the fast and stable internet speed which can allow them to do everything online smoothly.
A good way to increase internet speed is to register a fast ISP. The article will share some information relating to the Internet speed of famous Vietnamese ISPs.
Let's jump right in.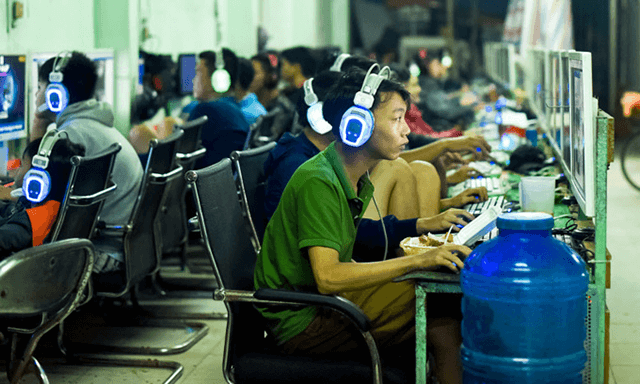 Speed test online: Internet speed of famous Vietnamese ISP
Internet speed of 3 big ISPs in Vietnam
In the first quarter of 2020, the VNNIC (Vietnam Internet Network Information Center)  obtained nearly 30,000 measurements of users, coming from 69 networks to conduct the research of internet speed in Vietnam. In which, most of the connections are from major carriers such as FPT, Mobifone, Viettel, VNPT, and CMC - which are the big ISP in Vietnam, chosen by many people.
According to statistics, the quality of Vietnam's Internet connection meets the standards, even some statistics are higher than the data published by international systems at the same time. The fixed broadband networks have an average download speed of 61.69 Mbps, 45% higher than the results published by foreign systems. The mobile network had an average download speed of 39.44 MBps which was also 18.7 percent higher. 
How can increase internet speed? Is Viettel the best? Let's take a look at this picture below.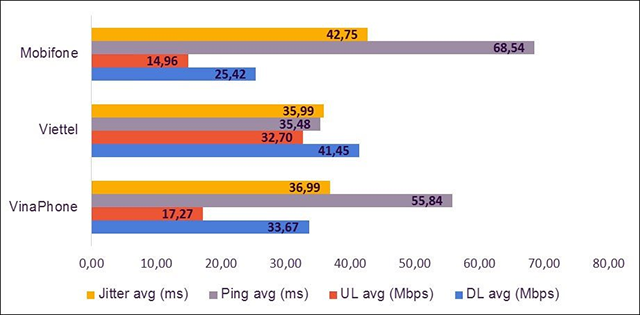 3 big ISPs in Vietnam
From the picture above, it can be clearly seen that Viettel is being the first ISP in Vietnam. In detail, this has a ping speed of 35,48 ms which is lower nearly 20 ms than the Vinaphone network and Mobifone as well. The download and upload speed of Viettel is also faster than the rest. Standing at the 2nd position of the fastest internet speed in Vietnam is Vinaphone.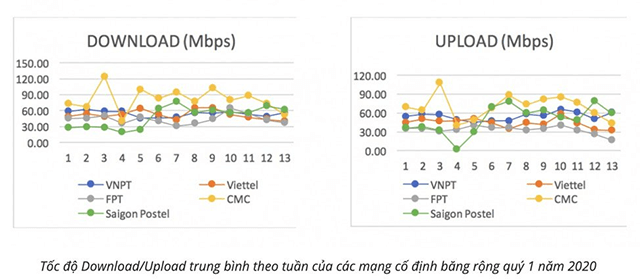 Average weekly download/upload speeds of the first quarter bandwidth networks
In addition to the quality of Internet access, the VNNIC system also recorded some other statistics such as:
The percentage of terminals using PC / Smart Devices / Unknown is 52%, 31%, and 17%.

The most popular operating system is Windows with more than 56%, Android accounts for 26%, iOS (iPhone / iPad) is 11.6%, and OSx (Macbook) is 4.9%.

The most popular browser is Chrome with 52%, followed by Android Webkit Browser with 25.44%, Safari with 14.71%, and Edge (Microsoft) with only 1.24% ...
Which ISP should be chosen?
How to increase the internet speed? You are able to do that with internet speed increase device such as 2 routers, wifi extender or booster, etc. Besides, choosing the right ISP is also important.
Some small providers such as CMC Telecom, VTVcab, SCTV all use internet technology on cable television (copper cable) and the level of investment is low, so the quality of the network is not stable. Therefore, this article only compares 3 major ISPs: FPT, VNPT, and Viettel in some criteria. 
Bandwidth
Most major ISPs have nearly the same internet speed which ensures that you have a smooth online experience without lag as well as absolute security. In the advertisement, FPT has a package of 1Gbps speed (1000Mbps), but actually, it does not. Because some external factors are affecting the internet performance such as wifi interference, router placement, etc.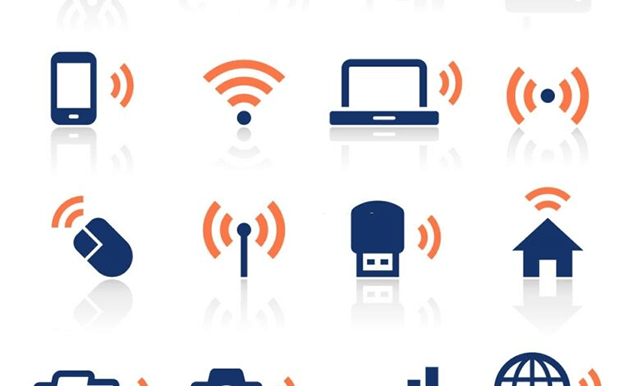 There are some factors affecting internet performance
For international transmission lines, the VNPT network has higher bandwidth than other providers. However, VNPT's international bandwidth is often affected by AAG submarine cable. 
These cables are often broken by some factors like anchors of ships, sharks, or humans.  This time, can a router increase internet speed? does having 2 routers increase internet speed? Of course, it won't work. Therefore, this is something you should pay attention to if you need to install this internet.
Evaluate: VNPT = Viettel = FPT
Stabilization
Overall, the stability in the internet access process of these 3 major networks is guaranteed, but if analyzed deeply, VNPT has the strongest infrastructure so it has higher stability than the other two carriers. The reason is that VNPT has operated for the longest time in this field.
Rating: VNPT> Viettel = FPT
Cost
In the telecommunications sector, the competition occurs intensively, therefore, the cost of internet packages provided by 3 ISPs are not much different, only ranging from 10,000 to 20,000 VND. 
However, with nearly the same speed test online results, compared to others,  VNPT still has the most expensive rates. Another thing is that VNPT's information is very chaotic, it is difficult to find out where official information is. If you want to install the VNPT network, it is advised that you call customer care of this network to ask, which avoids overloading information and being cheated.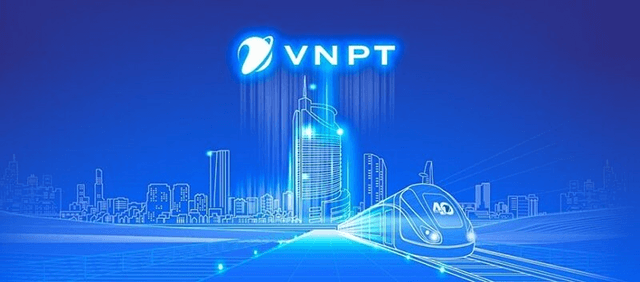 VNPT still has the most expensive rates
At the beginning of 2017, Viettel was the carrier that sparked the cheap war for home fiber networks when there were a series of cheap packages of only 220.000 vnd / month for the 20Mbps package.
But up to now, FPT is the carrier with the most competitive rates and this carrier currently offers many different packages, suitable to the affordability of each group of customers. Up to now, the best price for FPT is in Ho Chi Minh City with the transmission speed of up to 27Mbps at 173.000 vnd / month while in Hanoi it is 200.000 vnd / month.
Rating: FPT> Viettel> VNPT
Coverage area 
Not all areas have the internet due to some reasons such as cost, residents, and locations. If you are in big cities, you do not need to consider this when there are many different ISP options. However, for people in remote, mountainous, or poor rural areas, this is a matter of concern. You will need to check the ISP you're going to install is available in your area or not. 
If VNPT has a large area for deployment and installation, both in rural and urban areas, FPT has a strong coverage area in urban areas. Up to now, it has also developed and expanded a lot in rural areas.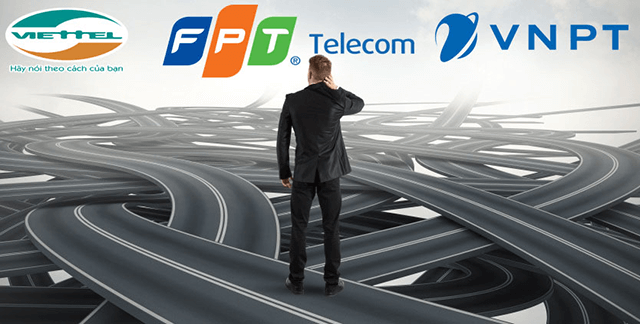 Speed test online: Internet speed of famous Vietnamese ISP
Meanwhile, Viettel Hanoi has little coverage area, so this network service provider is aiming to expand both in Hanoi and rural areas.
Evaluate:
In cities: VNPT = FPT> Viettel
In the countryside: VNPT> FPT = Viettel
Customer care
This is also a criterion you should consider when choosing a network provider. For example, you feel your network is very slow and you run the speed test online to check if it is really slow. How can I increase internet speed? That time you can call customer care to ask for some help or they can let a repairman to your home to increase internet speed.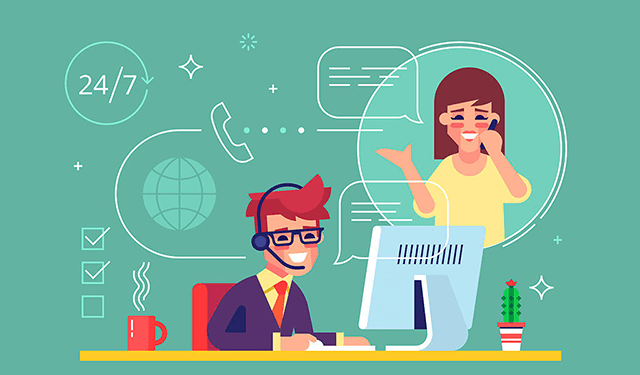 Call customer care to ask for some help
According to many internet users, among the three major network operators, FPT has the best and most professional customer care and support policy.
Meanwhile, Viettel has too many services and focuses a lot on mobile, so customer care services for fixed services are not really good. In terms of VNPT, it is said to be more unprofessional, customer troubles are not solved very well. 
Rating: FPT = Viettel> VNPT
MySpeed- Useful speed test online
Nowadays, thousands of Internet users search for speed test online every day to check internet performance. Each speed test tool will have its unique strength and weakness.
MySpeed has been chosen by many users because it is a useful tool helping you measure your internet speed. With the above information, you choose a reliable ISP. That time, you can run MySpeed to check if the network speed you are getting is the same as contracted. 
Besides, if you want to check the effectiveness of the device to increase internet speed, using MySpeed is good too. Will adding another router increase internet speed? Does a router increase internet speed? Conduct the test before and after installing the device, you will find the answers.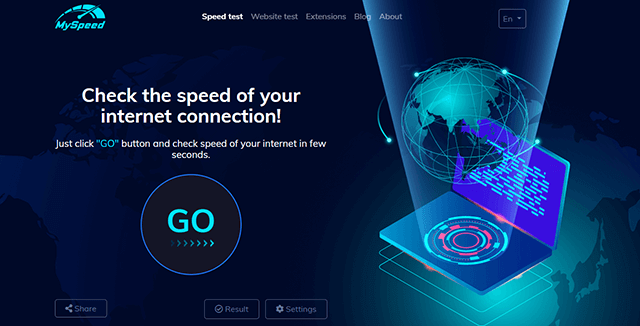 MySpeed is a useful speed test online 
Quick, Convenient! With just some simple steps, the tool gives you the results after no more than 10 seconds. The test result will include ping ( measure the responding time after making a request), download speed, and upload speed. 
With the help of this speed test online, you can save money, time as well as many other benefits.
Conclusion
3 major internet providers Viettel, VNPT, and FPT are always taking the customer's hearts most although there still are some weaknesses. Besides, the article also provides you with some comparisons among 3 of those major ISPs which help you choose better. Hope you get a suitable one for your needs.