Facebook brings the new "Hey Facebook" wake word to Oculus Quest 2
Mar 02, 2021 - Views: 635 Share
Now, Oculus Quest 2 and Facebook's Portal devices can respond to "Hey Facebook." The new wake word makes the feature a truly hands-free experience. Read along for more details!
Voice commands like "Hey Siri" or "Alexa" have been so familiar with Apple or Amazon users. Recently, Facebook also introduced a new wake word "Hey Facebook" for its own smart devices: Oculus Quest 2 and Portal devices.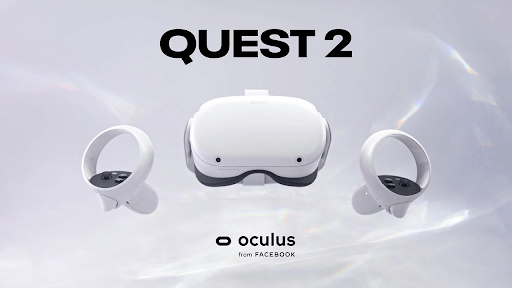 Facebook brings the new "Hey Facebook" wake word to Oculus Quest 2 
According to The Verge, users of Oculus Quest 2 can now have a totally hands-free VR experience with the voice command "Hey Facebook". This means Quest 2 users can issue commands like "Hey Facebook, open Supernatural" or "Hey Facebook, take a screenshot" or "Hey Facebook, who is online" without needing to press anything beforehand. 
The wake word also arrives in Portal devices, Facebook's lineup of smart devices, which are basically tablets or "Smart displays." They already have a similar voice command: "Hey Portal." But now, it is being replaced by "Hey Facebook."
The wake word will soon be available to all Quest headsets
Oculus began rolling out "Hey Facebook" wake word to the Oculus Ques 2 headsets last week. It also plans to make this feature available to all Quest devices soon. 
As per Engadget.com, Oculus said that this feature is 100% opt-in and users will have to activate the new wake word through the Experimental Features. Also, it can be switched off anytime.
Besides, the feature does not work when the headset is powered down or asleep or when the mic is turned off.
See also: Bandwidth hogging: Top things eating up a lot of your bandwidth
Sources:
engadget.com/oculus-quest-2-portal-hey-facebook-085546837.html
theverge.com/2021/2/25/22301697/oculus-portal-smart-display-hey-facebook-wake-word-quest-headsets