Why is upload speed so much slower than download? Reasons and fixes
May 13, 2022 - Views: 2204 Share
Why is upload speed so much slower than download?
Don't be concerned if you realize your upload speed is slower than your download speed.
In this post, we'll provide you with detailed knowledge about downloading and uploading.
Besides, several simple tips to increase upload speed are also disclosed clearly.
Let's jump right in!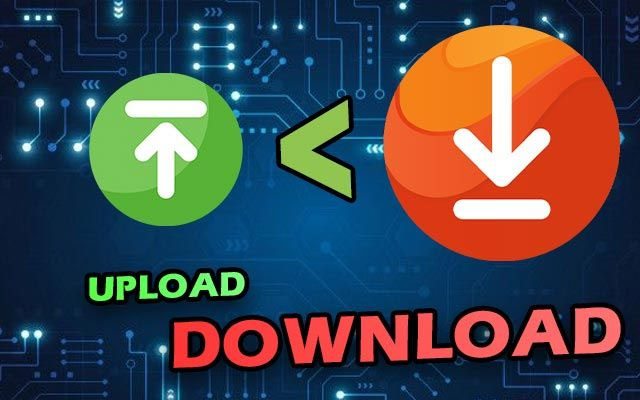 Why is upload slower than download?
What are upload and download speeds?
Nowadays, the internet plays an important role in our lives. 
It impacts many aspects from working, studying, manufacturing, etc. 
The internet transfers digital data in 2 ways: downloading and uploading.
Every online activity takes up both these kinds of data.
However, many people feel still misunderstand these 2 metrics: download and upload.
Take a look at its definition below.
Upload speed
Uploading is the process of sending data from one computer system to another through a network. 
The upload speed is the rate at which data flows from your computer to your network.
A suitable upload speed is at least 3 Mbps.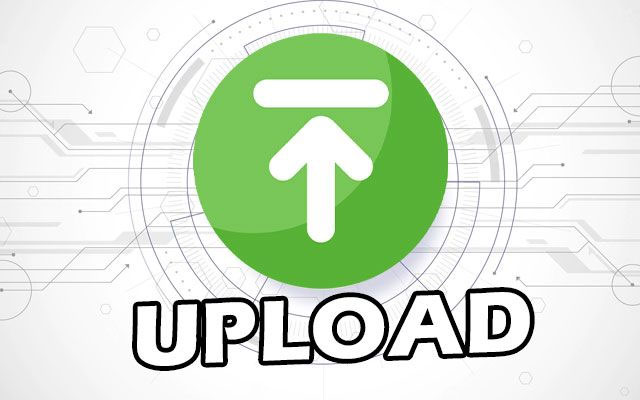 Upload speed is the rate data flows from your computer to your network
Although we upload material to the internet less frequently than we download it, the process takes a certain amount of data as well. 
Sending emails, uploading YouTube videos, and participating in a live video call with a buddy are all activities that necessitate a fast upload speed.
Download speed
Downloading is referred to receiving data from a distant system, often a server such as a web server, FTP server, email server, or another similar system. 
Download speed relates to how quickly you get information over the internet.
A respectable download speed is at least 25 Mbps.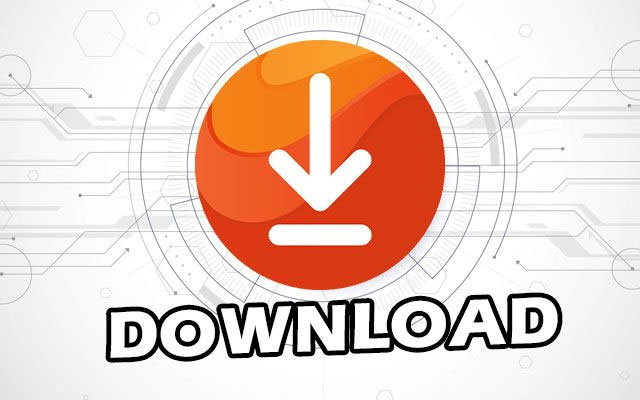 Download speed relates to how quickly you get information over the internet
The majority of individuals rely on high download speeds for the main of their internet usage.
Everything from loading online pages and pictures to listening to music, downloading files, and streaming video is affected by download speed. 
Streaming activities, in particular, need a fast download speed. 
You may suffer a lot of buffering, photos that won't download, or websites that take a long time to load if you don't have a good download speed.
Also read: Why is my steam download speed so slow
Difference between download and upload
Look at this pic and see how different between download and upload.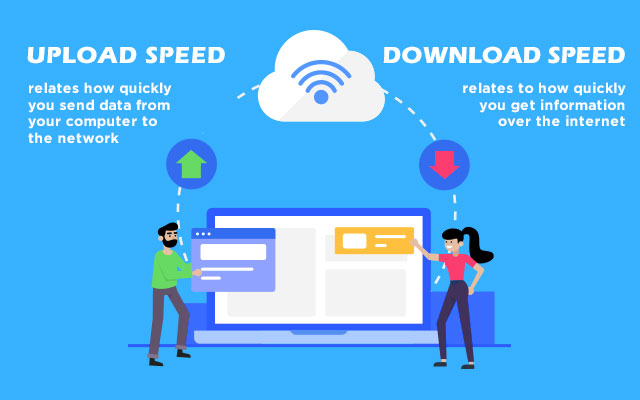 Difference between download and upload
Why is my upload speed so much slower than download?

Providers provide internet plans with faster download speeds than upload rates
Generally, many internet service providers offer internet plans with faster download speeds than upload rates. 
AT&T, for example, might have a 400 Mbps disparity in download and upload internet rates.
Or Verizon offers a Fios Gig connection plan with 940 Mbps of downloads and 880 Mbps of uploads.
That's also why people look for " How to increase my download speed?" more than uploads.
Most providers prioritize download speed over upload speed since the bulk of online activities requires more download bandwidth than upload bandwidth. 
The majority of regular internet activity relies largely on high download rates.
To make clear, although we regularly receive and post information online, the majority of the time the information we submit is significantly smaller. 
For example, if you're browsing for a new hat on Amazon, your browser is continually downloading photos and text as you explore, as well as adverts that appear alongside your search results. 
In contrast, the only information that has to be submitted is the information from the links and buttons you click and the search words you look up. 
So upload speeds are typically not required to be as fast as download rates.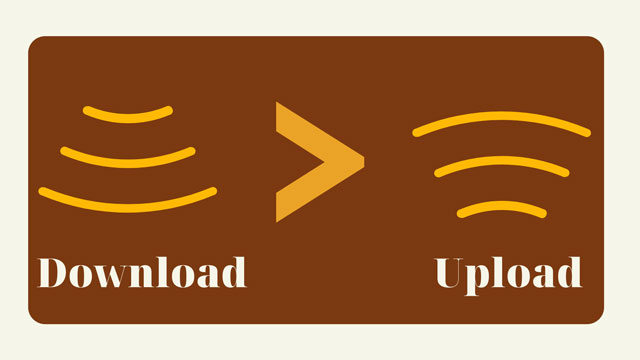 In general, downloads are faster than upload
However, there are always acceptions.
After the Covid-19 pandemic, a significant change happens.
People tend to work and study online more and more.
Making money online by posting Tiktok videos, Youtube videos, and Livestream has flourished.
These things require a fast upload speed.
Thus, upload speed is also appreciated nearly as the same as download speed.
And, fiber internet is the only perfect choice for you because it offers you symmetrical speeds.
That means download and upload are equal. Get a fiber plan if it's available in your area and enjoy.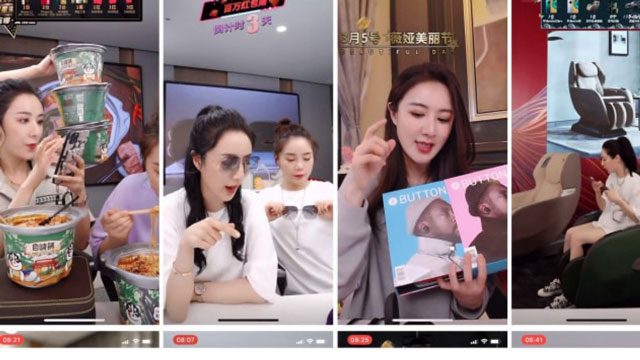 Livestream requires fast uploads
How to speed up upload speed?
If your upload speed isn't fast enough, you may experience an unusually long wait time while uploading a video to Facebook or your call may be disconnected when making a video chat. 
Run a speed test - MySpeed to check your current internet connection.
Maybe your testing result is not significantly slow as you think.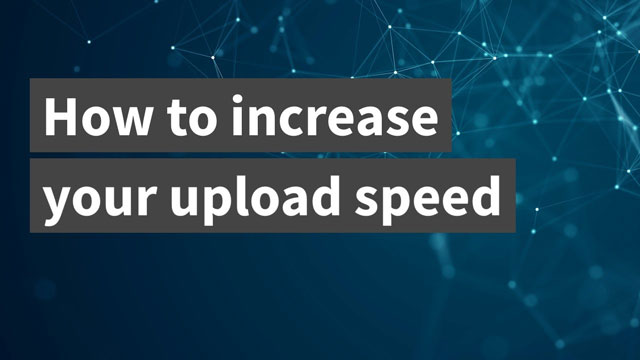 How to speed up upload speed?
In another case, it's actually lower. Let's switch to a Fiber connection.
That would be a better choice for everyone.
Unfortunately, fiber is not available everywhere and if it doesn't work in your area, you can try out some other ways to speed up your upload speed.
In this case, you may try out the easy yet effective ways below: 
Examine the Firmware on Your Router and update if necessary

Use VPN.

Stop bandwidth-hogging program.

Change the DNS server on the computer.

Upgrade your drivers.

Go wired connection

Call your ISP if you try all ways but no improvement.
Frequently Asked Questions (FAQs)
1. What is affecting my upload speed?
Your upload speed can be affected by many factors such as:
Old computer or device

An overloaded website server

Viruses

Outdated OS

Insufficient bandwidth

….
2. What is good upload speed?
In general, 5 Mbps is a good upload speed to aim for.
Asymmetric DSL (ADSL) typically has upload speeds of up to 1.5 Mbps, whereas cable internet has upload speeds ranging from 5 Mbps to 50 Mbps.
Even ADSL's 1.5 Mbps connection is more than adequate for most online activities.
3. What upload speed is good for gaming?
As a general "good internet speed," most video game console manufacturers recommend at least 3 Mbps of download speed and 0.5 Mbps to 1 Mbps of upload speed.
Conclusion
We hope this article has understood your point about why is upload speed so much slower than download as well as improves your slow upload experience. Please go to MySpeed's blog if you want to get additional information on how to increase download speed.
Cre:
https://www.hyperoptic.com/blog/upload-vs-download-speed-whats-the-difference
https://www.highspeedinternet.com/resources/what-is-a-good-download-upload-speed
https://www.allconnect.com/blog/difference-between-download-upload-internet-speeds
https://www.drivereasy.com/knowledge/solved-how-to-increase-upload-speed/