Portable Internet service: 5 PRACTICAL portable Internet options
Sep 27, 2022 - Views: 1252 Share
If you frequently travel, live in an RV, or frequently work while on the go, you'll need portable Internet service.
However, not all options for mobile Internet are created equal.
What kind of mobile Internet services do you actually need?
What to consider before getting it?
Don't miss out on this post because it will provide the answers to all of these queries!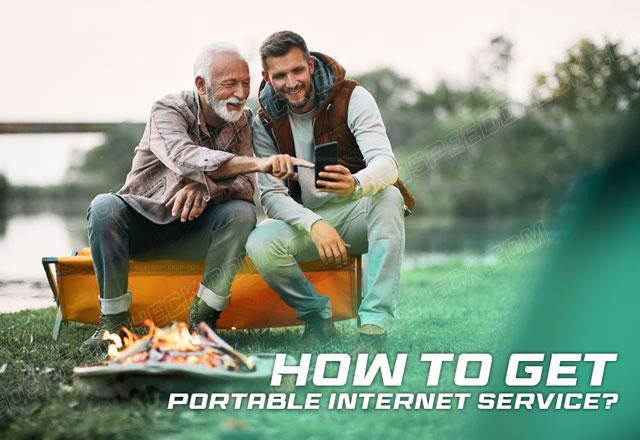 Portable Internet
What is portable Internet?
Most likely, your home has a conventional WiFi router with at least two cords connected to it.
One cable powers the router, while another one connects it to the Internet.
Well, except that they are entirely wireless, portable WiFi routers are identical to the network you have at home. 
They are battery-powered and use 2G, 3G, or 5G networks to stay connected to the Internet.
In actuality, the WiFi networks produced by high speed Internet portable routers are identical to those produced by current cell phones.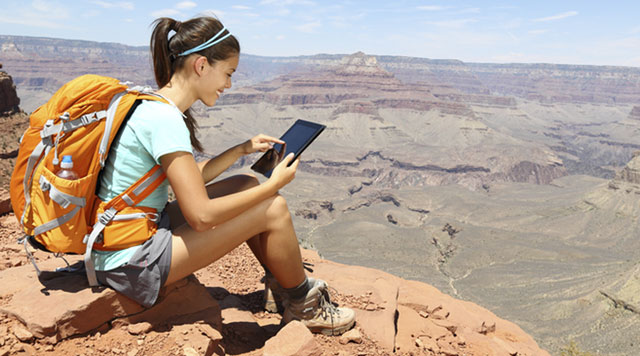 Portable Internet is quite similar to a home network
What are the advantages of portable Internet service?
When a smartphone can perform the same function, why should you get portable Internet services? 
Indeed, a portable Internet provides you with several benefits.
First, Internet portable network is safe.
You may trust it with personal information and conduct everything like online banking if you get personal WiFi network and use strong encryption.
Second, portable WiFi routers have a separate power source and often operate for a lot longer than the majority of smartphones.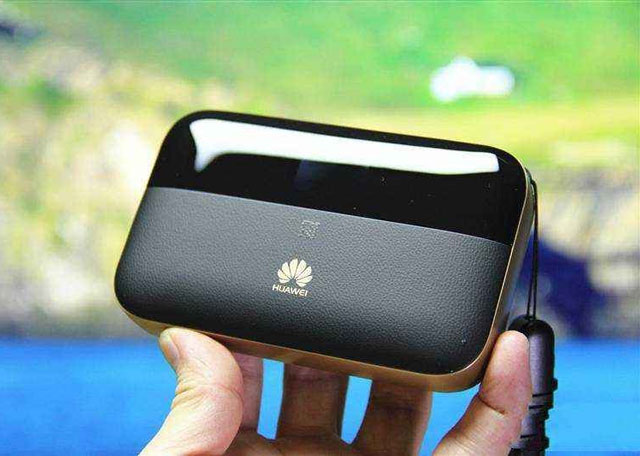 A portable WiFi router doesn't drain your battery
A portable WiFi router may enable you to save enough battery to make an urgent phone call in case of an emergency, which could occur at any time.
Additionally, with on the go WiFi, there are no enormous costs to be concerned about, unlike with mobile data. 
For instance, some portable WiFi hotspots have starting prices as low as $19.
Last but not least, you can build your own WiFi with portable Internet service.
When you're in command of your security, you may set up any password policy and employ the most recent WiFi encryption standard.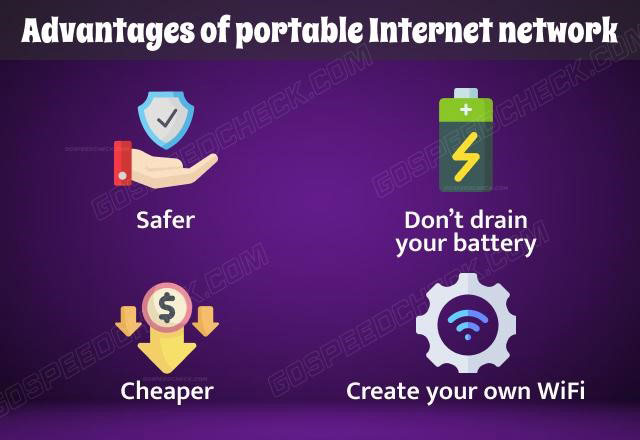 Benefits of portable Internet network
What are the best ways to get portable Internet 2022?
There are five common ways to get portable Internet, including
Hotspots and mobile data

Travel hotspots, SIM cards, and phone hotspots

4G LTE Internet

Satellite phones and BGAN terminals

Find a public WiFi network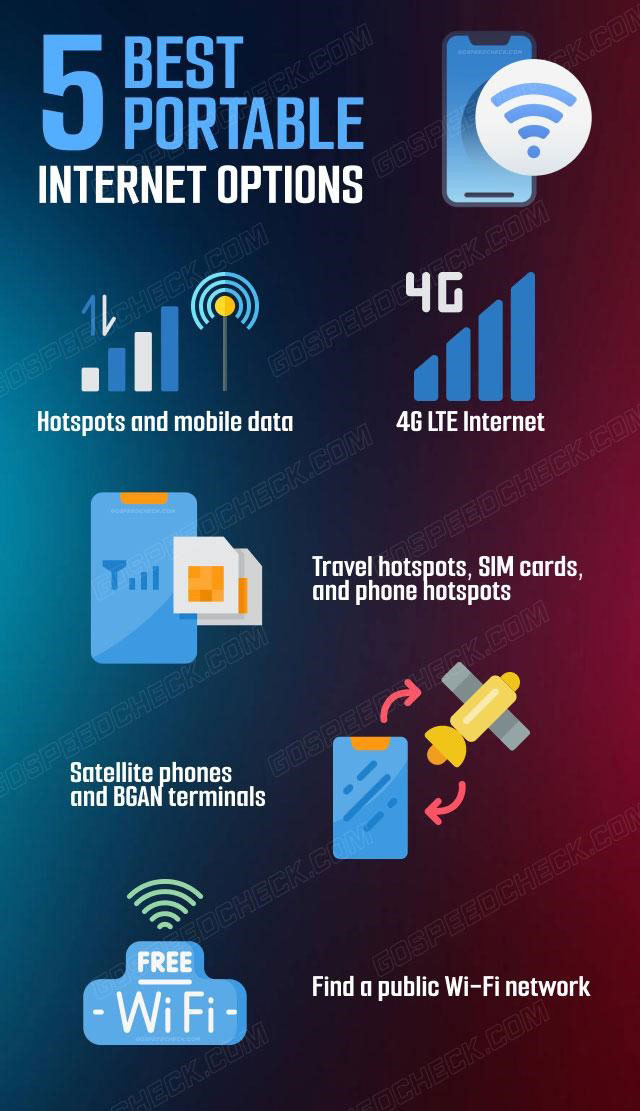 5 best portable Internet options 2022
Read on to get the details…
Hotspots and mobile data
The best option for quick, simple, and swift portable WiFi is an Internet on the go hotspot.
Most of us have smartphones today, many of which have cellular connections that are 5G or LTE. 
So instead of spending money on a new broadband connection for your home, why not make use of that?
They may be added as an additional line to your current phone plan for a variety of price points, saving additional data expenditures.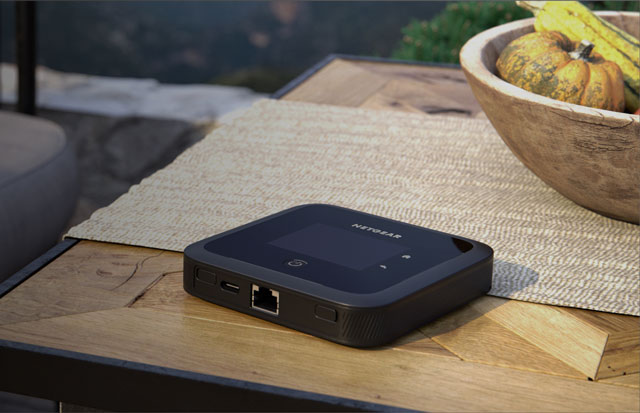 Mobile hotspots
Of course, doing so entails a one-time expense since you'll need to purchase a hotspot gadget and join a mobile WiFi. 
Even so, a lot of businesses still provide mobile hotspots.
Travel hotspots, SIM cards, and phone hotspots
The simplest and most economical course of action is that.
We advise purchasing a SIM card from a local best cellular Internet provider if you require portable Internet when traveling abroad.
Nonetheless, you should use it with your phone and have it based in the country where you're going.
Or you can keep it easy and just utilize the hotel's WiFi.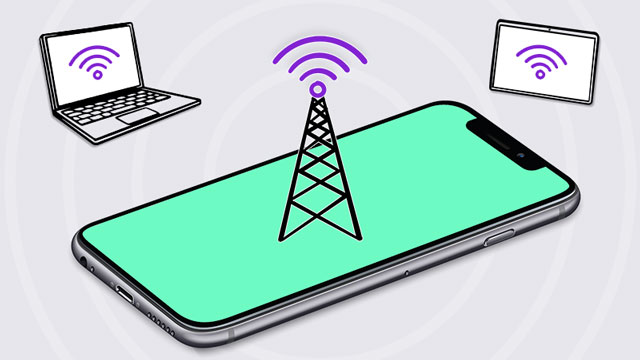 Getting a phone hotspot is a good idea
4G LTE Internet
You can access the Internet using a 4g portable WiFi router and 4G LTE through a fixed wireless connection.
There are two versions of this relatively new sort of Internet service: a more pricey, portable version, and a home service.
With portable 4G LTE Internet, your monthly costs would be significantly higher.
Some programs additionally demand a significant upfront "membership fee."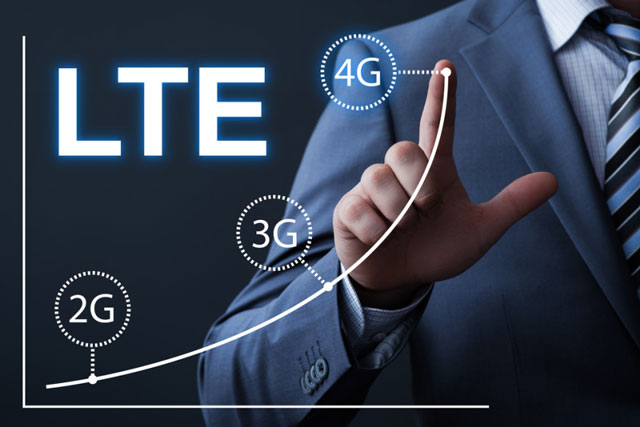 Portable 4G LTE's price is quite high
However, the benefit is that you get limitless data, which is essentially unattainable from portable Internet service providers otherwise.
Choose this option if you frequently travel but still require WiFi, such as when working remotely as a blogger, content producer, or social media influencer.
Satellite phones and BGAN terminals
Broadband Global Area Network, also known as BGAN, is a satellite network.
It offers phone and Internet service anywhere in the world, including the open ocean and some areas of Antarctica.
Satellite Internet equipment like one of these is not necessary for casual users.
However, they are useful in harsh conditions.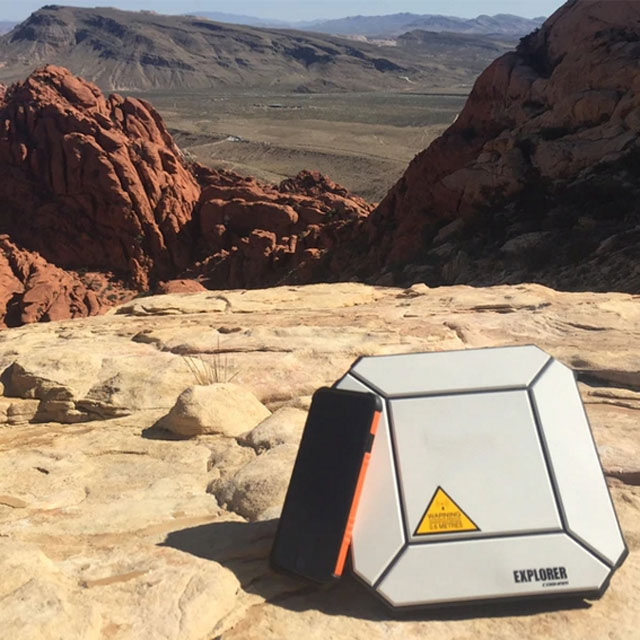 Satellite phones and BGAN terminals
Let's say you're a wildland firefighter, a mountaineer, or a rich person who must check your email while sailing through international waters on a private yacht.
In that case, a satellite phone or BGAN terminal may be all you need.
Find a public WiFi network
Depending on your location, you can connect to a local public WiFi network if you need to access the Internet without a provider.
For instance, you can frequently join networks at coffee shops, libraries, restaurants, and transportation hubs.
It's totally free!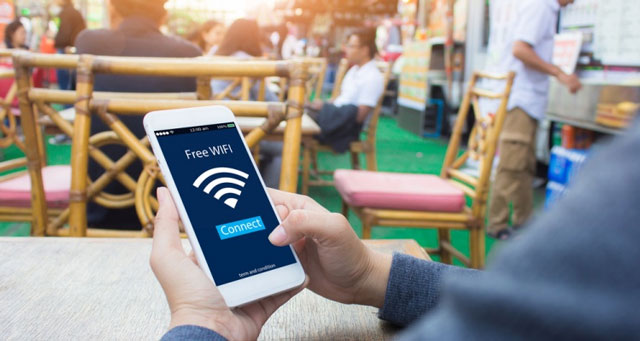 You can use public WiFi network
What are the best portable Internet providers in 2022
We got good news: there are several ways for you to get a portable Internet connection.
First, your greatest wireless Internet on the go choice is a hotspot. 
Fortunately, the coverage areas of AT&T, T-Mobile, and Verizon are all fairly extensive.
They offer a quick and dependable connection in any location with cell service, are simple to use, and are reasonably priced.
For instance, AT&T and Verizon Internet on the go provide massive 4G networks.
They both essentially span the entire US, according to US News & World Report.
If you are interested in AT&T, have a look at the "Att fiber in my area" post in our blog.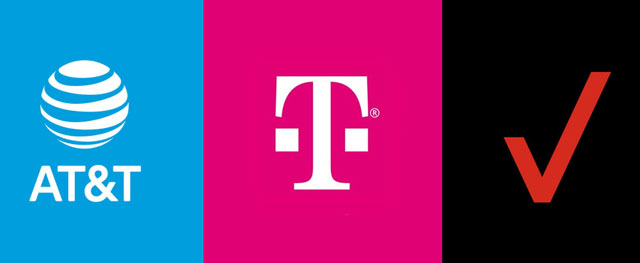 AT&T, T-Mobile, and Verizon are great providers for hotspots
Besides, there are many other excellent solutions for portable Internet.
You can access WiFi when traveling abroad (where your hotspot's data provider might not be available) with USB modems and portable routers.
In an RV, van, or for a long-term setup, reliable 4G Internet is an excellent alternative because it offers greater data and flexible plan options.
It is also more expensive to set up, thus it is best used as a long-term investment instead of a temporary solution.
For public WiFi networks, it's free but be aware of its risks such as the fact that unencrypted browsing is public.
What to look for in portable Internet service?
Of course, you need mobile Internet service that utilizes a broad network, offers you sufficient bandwidth and speed and is reasonably priced.
So, you should take into account the four primary factors listed below before making a choice.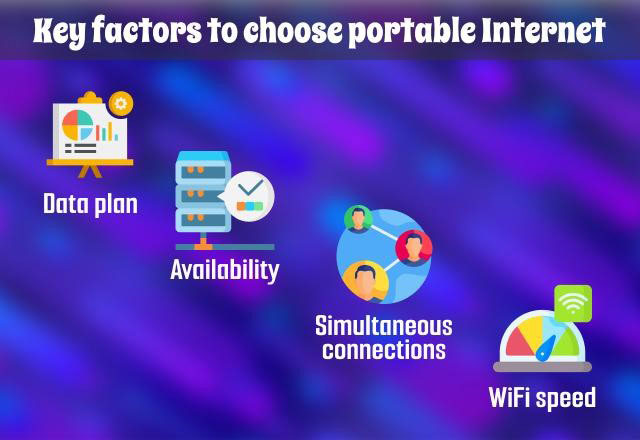 Key factors to choose portable Internet
Data plan
Some portable Internet devices may only be used with data plans from a single provider, typically the device manufacturer. 
Meanwhile, others are unlocked for usage with data plans from several Internet service providers.
So, it's essential to figure out how much data do I need for home Internet as well as portable high speed Internet and then choose a suitable plan.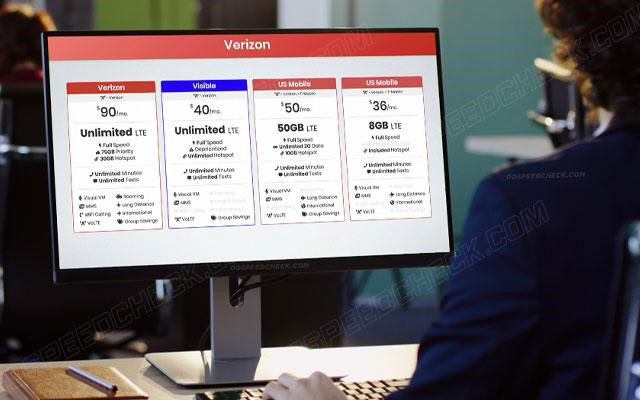 A data plan is worth considering
It's helpful to have the option to switch Internet service providers at any time, but don't obsess over it.
Internet service companies frequently offer portable WiFi routers at a significant discount if you accept to sign a contract, so they are not overly pricey.
Availability
Whether you're going domestically or abroad, you'll have to make sure the plan and gadget you select will function where you need them to. 
For instance, AT&T, Verizon, and Tmobile portable Internet all offer excellent coverage options inside the US.
Despite that, if you're searching for networks abroad, you'll need to research an international data plan. 
Also, make sure it includes the regions of the world you're visiting.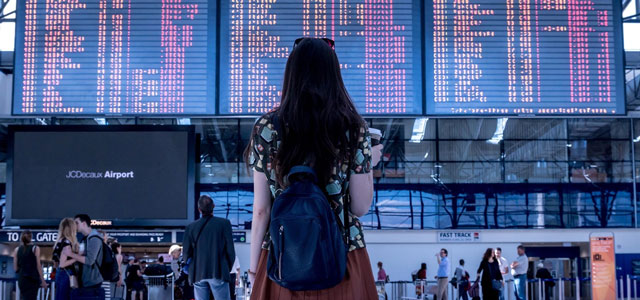 Pay attention to the availability of your data plan and device
Simultaneous connections
Determine how many devices you want to join your portable Internet network by counting them.
Ensure that you purchase a portable Internet WiFi router that can handle at least several more simultaneous connections than you actually need. 
You never know if one day, a friend might decide to go on a trip with you.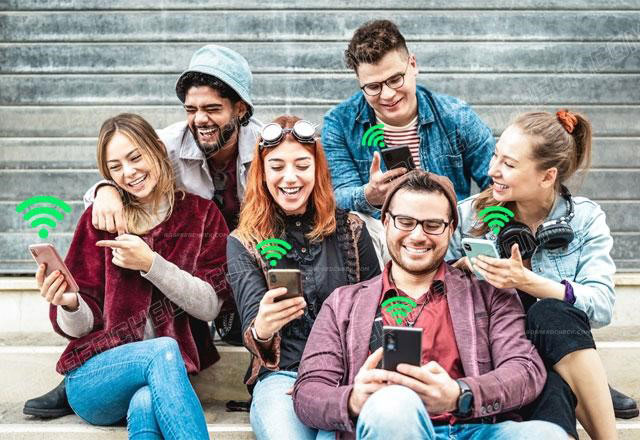 Ensure your network can manage simultaneous connections
WiFi speed
"What is a good Internet speed?" is of many people's concern.
The speed of the portable WiFi router is the most important factor to consider when making a purchase.
The ideal portable WiFi router should be able to connect to 4G networks and enable 300 Mbps of data transfer.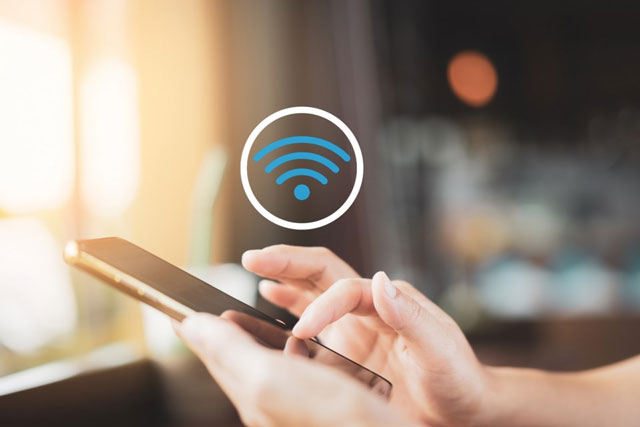 Internet speed is an important factor
Frequently Asked Questions (FAQs)
1. What's better: a cell phone hotspot or a hotspot device?
Have a separate hotspot device if you intend to use it often; a cell phone hotspot works excellent for brief uses and 1-2 people.
Hotspots offer a wider range, connect more devices than cell phones do, and won't drain the phone's battery.
2. Can you use a hotspot for home Internet?
Since hotspot data plans are far more expensive than the majority of broadband home Internet connections, we don't advise utilizing them for Internet at home.
You probably have slower speeds and receive fewer data each month.
We advise using a hotspot primarily for transient purposes because of this.
It works well for working remotely, traveling, or collaborating with people while conducting business outside of the office.
Additionally, it's lovely as a second or weekend house.
3. What are some portable Internet challenges?
Accept that you won't receive the finest service when utilizing portable Internet.
The majority of mobile hish speed Internet solutions are far more expensive than DSL, fiber, or cable broadband home Internet.
Because cellular and satellite networks can only handle so many people, you frequently get fewer data and slower speeds.
4. Can you get unlimited data with portable Internet?
In many cases, the portable Internet does not offer Internet on the go unlimited data.
Most hotspot data plans include strict limits on how much data you may consume before your connection is completely cut off or slowed.
In contrast, your speeds may still be "deprioritized" if you get unlimited data.
It means if there is congestion or if you have used too much data, you are moved to the back of the queue of all users on the network.
5. Does T-Mobile home Internet work as portable Internet?
Tmobile WiFi at home is essentially built as a fixed-wireless home solution and is not intended to be portable.
Yet, it appears that T-new Mobile's home Internet service, which is based on 4G and 5G, offers some kind of portability.
You still receive crucial, limitless data.
Because it isn't a mobile WiFi service, the biggest negative is the length of time it takes to set up and uninstall at various locations.