How much data do I need for home Internet: A clear answer & 5 tips
Sep 27, 2022 - Views: 1134 Share
Many Internet users ask "How much data do I need for home Internet."
Home Internet is essential for keeping you and your family connected.
It's essential to know what Internet data use is and how much your family requires to perform things you enjoy, like streaming videos, online gaming, etc.
So, this post will provide information on data use such as how much is 100 GB of data and how to reduce data usage for a better home Internet.
Check it out now!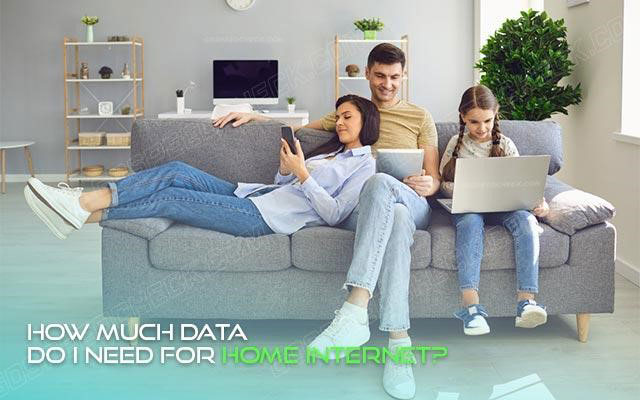 How much data do I need for home Internet?
How much data does the average person use per month?
First, it's worth discovering the average data usage per month home Internet.
Well, how many GB of data do I need is mostly determined by the exact online activities you engage in and how often you engage in such activities.
Below is a rough approximation of how much is data different activity:
| | |
| --- | --- |
| Activities | Data use |
| Streaming a standard-definition movie | 1.9 GB in two hours |
| Streaming high-definition movies | 4.2 GB in two hours |
| Netflix streaming | 644 MB in one hour |
| YouTube streaming | 429 MB in one hour |
| Streaming one 40-minute music album consisting of 10 tracks | 80 MB |
| Online gaming | 43 MB of data in an hour |
| Downloading a high-quality picture | 5 MB  |
According to a recent OpenVault report, the average GB usage of a person is 536 GB per month on a home Internet plan.
Every year, the number of Internet users who use more than 500 GB per month grows.
The increase in smart home gadgets and the pervasiveness of online streaming drive data demand.
Also based on the OpenVault research, residential Internet customers with faster speeds use more data on average.
How much data do I need for home Internet?
In fact, there is no exact answer to the questions like "how much Internet data do i need?" or "how many GB of Internet do i need?"
The quantity of data you consume on a daily, weekly, and monthly basis is determined by what you use the Internet for and how much you use it.
It's also the answer to the question of "What is a good Internet speed."
Streaming high-definition videos or downloading huge files require more bandwidth than browsing the Internet or checking social media, for instance.
Therefore, examine your household's regular Internet habits to determine how much data do I need per month you require for a home network.
You may easily employ it as a yardstick to estimate your home's monthly Internet needs.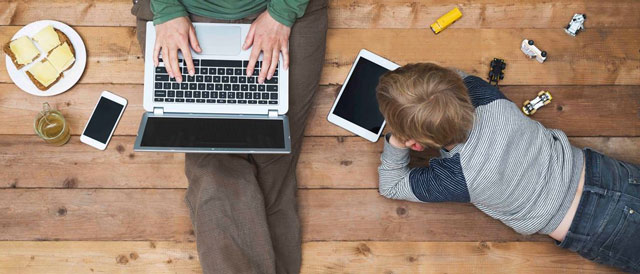 Check your Internet habits to know the data required
Is 1 TB of Internet data enough for home Internet?
How much data is 1TB and is 1TB of Internet enough?
For most users, 1TB per month of data is sufficient for a month's Internet use.
That is the typical data cap for household Internet providers, and it is quite large.
1TB Internet plan will include daily activities such as checking email, browsing and watching a few YouTube videos or Netflix movies.
Nevertheless, if you have gigabit Internet connections, share your Wi-Fi with a lot of other users, perform data-heavy activities, etc it is much easier.
Some activities, in particular, use a lot of data, such as downloading large files and watching HD or 4K videos.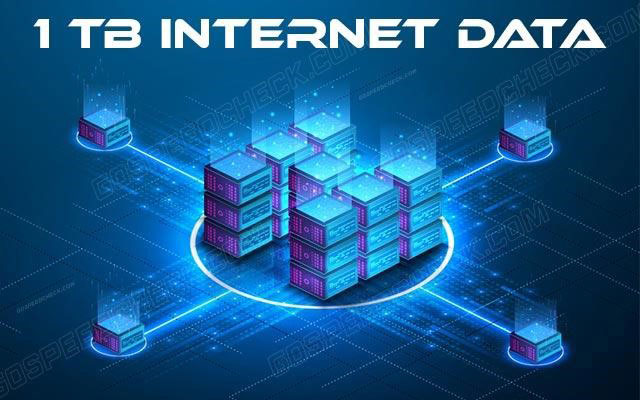 1 TB Internet data is more than enough for home Internet
Is 100GB a month enough for home Internet?
Is 100GB data enough for 1 month?
A monthly data cap of 100 GB is insufficient for home Internet usage.
Moreover, if uncareful, you may burn through that much data in days and even hours.
However, if you generally do things like browsing and checking email when online, you should not be concerned about 100GB WiFi.
A 100GB WiFi plan is ideal for a cellular plan or hotspot that you use intermittently throughout the month.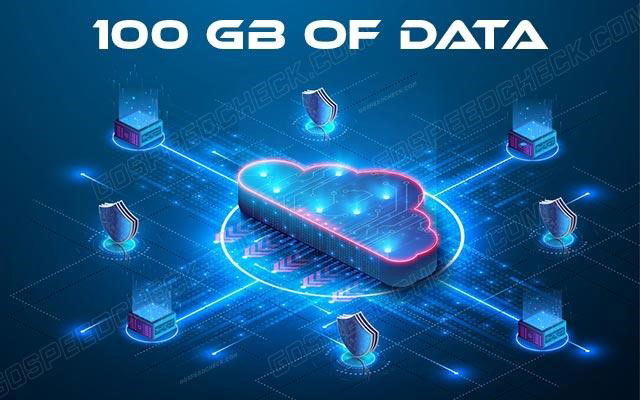 100 GB of data is enough for basic online activities
Notably, hotspots are intended for use while working away from home or traveling.
It may be difficult to locate a hotspot data plan that provides you with that much data in the first place, so getting that much is a plus.
Still, 100GB of Internet is insufficient for most household Internet services. 
A home Wi-Fi network is typically heavily used on a daily basis, and you may have much more users on your home network than on a hotspot subscription.
Residential Internet users use far more data than business Internet users, necessitating a higher baseline data allocation.
Conversely, if you only use the Internet seldom with only 1-2 Wi-Fi devices, and log on for low-bandwidth activities, 100GB Internet may be sufficient.
How to figure out how much data you need?
To determine how much data I need for Internet, first check with your provider for the amount of data included in your monthly Internet plan. 
Though 1TB of Internet is now the industry standard, Xfinity is a bit more generous, allowing a 1.2 TB cap on all of its subscriptions.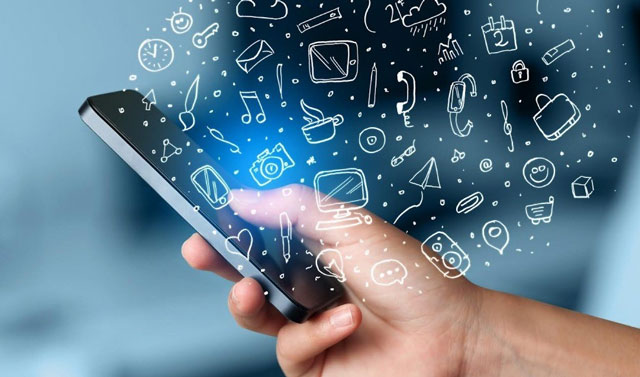 Check with your provider to know the data you need
See more: Internet for RV
Yet, some low-cost plans will reduce the data cap. 
Mediacom's Access Internet 60 package includes only 200GB Internet a month, which is easily consumed during a couple of weeks of Netflix binge-watching.
Once you've determined your data allotment, calculate how much time you spend each week doing your usual Internet activities.
Don't be concerned about the effects of music streaming, emails, or general surfing.
It's because none of them consume a lot of data.
Instead, focus on the quantity and number of files you download, the time you spend streaming video, and the video resolution on your streaming platforms.
How to reduce data usage?
Reducing Internet consumption can help you avoid exceeding your data caps and incurring additional expenses.
Below are some practical tips you should try: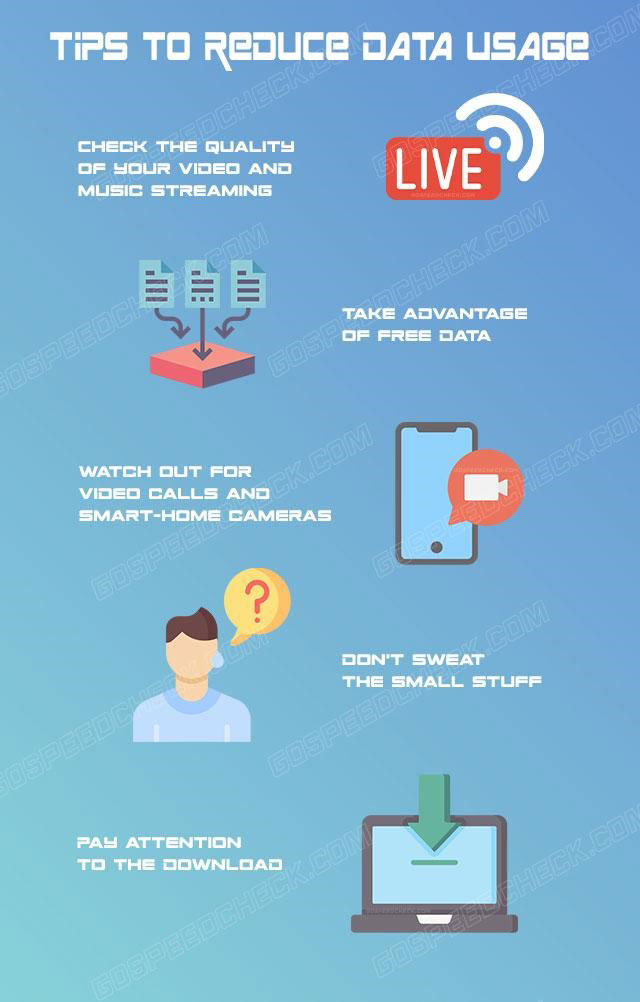 Tips to reduce data usage
Check the quality of your video and music streaming
Streaming HD movies on Netflix consumes three times the amount of data as SD streaming.
If you have Netflix's top-tier plan and stream in 4K, you will consume seven times the amount of bandwidth that SD streaming consumes.
Let's see 4K streaming data usage per hour and other streaming qualities in this table:
| | |
| --- | --- |
| Streaming Netflix in SD | 1 GB/hour |
| Streaming Netflix in HD | 3 GB/hour |
| Streaming Netflix in 4K UHD | 7 GB/hour |
You may easily alter your streaming quality in your account settings.
To alter your Netflix data settings on a laptop, take these steps:
Step 1: Go to the home screen => click the user icon in the top right corner

Step 2: Choose "Account" from the drop-down menu

Step 3: Click to open a specific user profile => select "Playback Settings" => click "Change" 
You may then manage your data use by selecting different playback qualities.
Remember that you must alter the playback quality for each user profile individually.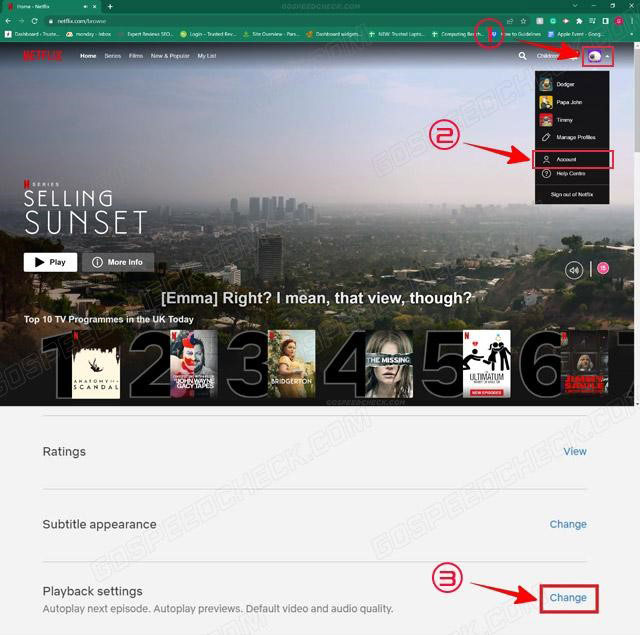 How to change Netflix data settings?
You can also change the streaming quality of your music. 
Spotify offers low, standard, high, and extremely high streaming quality options in the account settings.
Follow our instructions:
Step 1: Go to the home screen => click the gear icon in the top left corner

Step 2: Scroll down to "Audio Quality" 

Step 3: From the menu, choose the streaming quality you desire. Separate audio quality settings can be made for cellular and Wi-Fi networks.

3 steps to change Spotify settings
Remember that streaming music consumes far less data than streaming video.
Take advantage of free data
You may have to put up with limiting bandwidth restrictions if you reside in a remote area and satellite is your only choice. 
So, verify whether any data bonus zones are available from your satellite Internet provider. 
A bonus zone is a time slot where you can use data without counting against your monthly data limit. 
These time slots are typical during off-peak hours. 
Basically, it's free data. 
These periods are often around 2 a.m to 8 a.m because they are when there is less Internet traffic.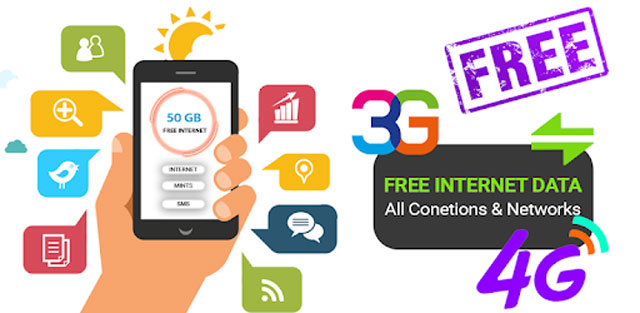 Pay attention to free data
You should also confirm whether there is a cap on the free data you may use during these hours.
When you combine your Internet with TV and/or home phone service, several providers also offer you extra or unlimited data as a bonus.
Watch out for video calls and smart-home cameras
Apps like Zoom that provide high-resolution video calls have the potential to significantly increase your monthly data usage. 
If you only make a few daily calls, you don't have to worry.
But if you frequently attend several meetings each day while working from home, you might want to turn off the HD setting on the Zoom account.
Zoom video calls consume a lot of data
The same is true for smart home security cameras, which, based on the resolution and other settings, might use up to 2 GB every hour.
Don't sweat the small stuff
When you write emails, read the news, shop online, browse social media, or stream music and podcasts, you don't consume much data. 
Your data cap is only slightly affected by online gaming. 
So, a 1TB Internet per month is adequate if this is most of what you do online.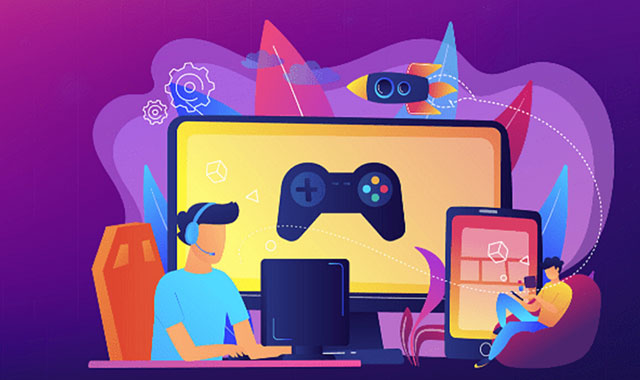 Online gaming doesn't use much Internet data
Pay attention to the download
A file's size and the amount of data used to download it are generally correlated.
The file size will show how much data is consumed during a download.
Keep in mind that the bigger the file, the more data is consumed.
| | |
| --- | --- |
| Download | Data usage |
| A six-page PDF | 5.9 MB |
| An HD movie | ~ 4 GB |
| A video game or game update | ~ 20-60 GB |
See more: Portable Internet service
Best Internet plans with unlimited data
Let's clear up this issue before we can move forward.
Getting an Internet package with unlimited data is the best way to guarantee you have all the data you require.
Also, you may use the Internet as much as you like without restriction for the entire month if you have unlimited data.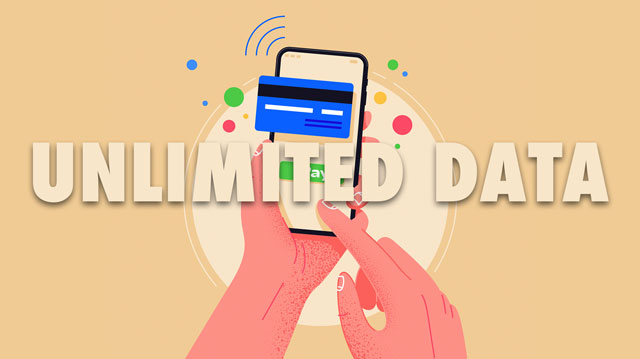 Unlimited data is great
Usually, fiber Internet companies offer unlimited data.
Unlimited plans are also offered by certain cable and DSL providers, and those that don't frequently have an unlimited option for an additional monthly charge.
Have a look at some best Internet plans that provide unlimited data:
| | | |
| --- | --- | --- |
| Internet plan | Speed | Price |
| Earthlink 1 Gig Internet | 1,000 Mbps | $89.95/mo |
| Google Fiber 1 Gig | 1,000 Mbps | $70.00/mo |
| Spectrum Internet® | Up to 300 Mbps | $49.99/mo for 12 mos |
| T-Mobile Home Internet | 33–182 Mbps | $50.00/mo |
| Astound Broadband powered by RCN 100 Mbps Internet | 100 Mbps | $14.99/mo. for the first 12 mos |
Since most Internet users do not require limitless data, you probably do not need it.
Still, having unlimited bandwidth is useful if you frequently do data-intensive Internet activities like streaming videos and downloading large files.
Internet users who frequently share Wi-Fi with roommates or relatives can also benefit from unlimited data.
Frequently Asked Questions (FAQs)
1. What happens if you exceed your data allowance?
If you use more data than your monthly limit, providers typically don't charge you extra.
Your maximum connection speed is instead reduced until your subsequent monthly paying cycle begins.
2. Why does satellite Internet have low data caps?
As satellite Internet is essentially beamed down from space, it has relatively low bandwidth caps due to the connection's restriction to transmit Internet traffic.
Data becomes a valuable resource since there is a finite amount of it.
3. Why does fixed wireless Internet have low data caps?
Although fixed wireless Internet data caps are typically better than satellite Internet data caps, they might still be low.
That much data should be plenty to cover basic browsing and sporadic video streaming for a whole month.
However, it is insufficient to support frequent HD streaming or a large number of people using numerous devices.