Att fiber in my area: An in-depth guide for Internet users [UPDATED]
Sep 27, 2022 - Views: 1410 Share
The most dependable type of Internet is fiber, and AT&T offers some of the best Internet packages available.
But is there an Att fiber in my area?
Everyone is asking themselves that crucial question right now, especially in light of AT&T's recent decision to end its DSL service.
For information on frequently asked questions about ATT fiber internet, check the information below.
Let's go!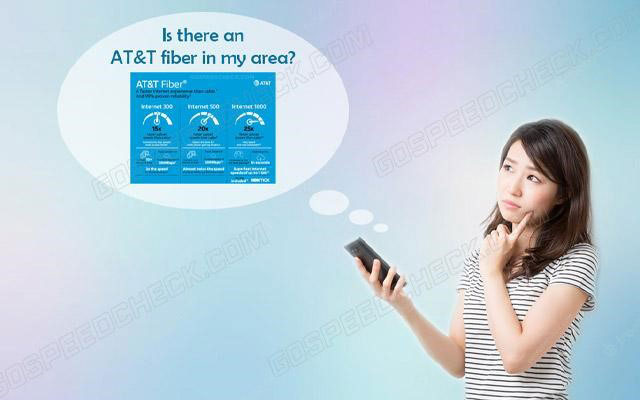 Can I get Att fiber in my area?
What is AT&T fiber Internet?
Being the biggest telecommunications firm in the world, AT&T is also the third-largest Internet service provider (ISP) in terms of global market share.
By utilizing both fiber and hybrid-fiber connections, the company provides broadband Internet.
Prior to 2021, U-verse TV was separated into the newly independent DirecTV and rebranded as U-verse TV,
Then, it was combined with AT&T Internet under the U-verse Internet brand.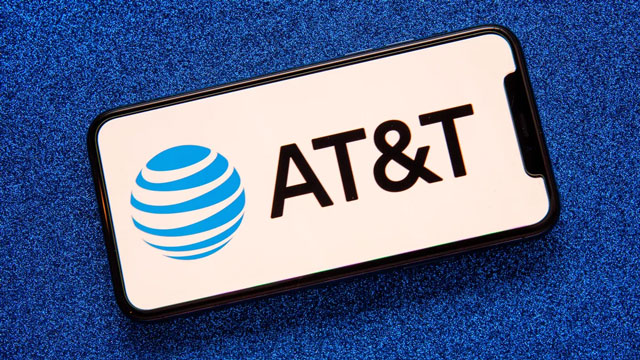 AT&T fiber Internet
AT&T Fiber is the brand name for fiber-optic cable-powered AT&T Internet plans.
In the second quarter of 2022, AT&T gained 316,000 net AT&T Fiber customers, according to Fierce Telecom.
As a result, it brings the overall number of fiber customers to 6.6 million, or approximately 37% of the total.
Is ATT fiber in my area?
One of the biggest broadband providers in the country, AT&T serves more than 40% of US residents, as stated by the Federal Communications Commission.
It's also accessible in more than 100 major cities and 21 states, predominantly in the South and Midwest.
Look at the table below to see ATT fiber availability:
| | | |
| --- | --- | --- |
| Alabama | Kansas | North Carolina |
| Arkansas | Kentucky | Ohio |
| California | Louisiana | Oklahoma |
| Florida | Michigan | South Carolina |
| Georgia | Mississippi | Tennessee |
| Illinois | Missouri | Texas |
| Indiana | Nevada | Wisconsin |
You can also go to their website to use AT&T fiber coverage map and check if it's available in your area. 
Enter your address and it will display where people may purchase fiber plans.

AT&T wifi coverage map
Since building a fiber network is expensive, ATT fiber Internet availability is concentrated in urban areas.
However, AT&T fiber could become accessible in more markets in the near future.
In certain markets, AT&T fiber availability only covers several neighborhoods in and around specific cities.
Thus, other locations are left to be supplied by a slower hybrid service.
What are AT&T's fiber plans?
After checking whether you can get "Att fiber in my area," it's worth getting information on AT&T's fiber plans.
AT&T's fiber plans
Currently, AT&T offers 5 different fiber Internet plans.
However, depending on where you live, different speeds may be available to you.
| | | | |
| --- | --- | --- | --- |
| Plan | Download speed | Upload speed | Price |
| Internet 300 | 300 Mbps | 300 Mbps | $55.00/mo. |
| Internet 500 | 500 Mbps | 500 Mbps | $65.00/mo. |
| 1G Internet | 1,000 Mbps | 940 Mbps | $80.00/mo. |
| 2G Internet | 2,000 Mbps | 2,000 Mbps | $110.00/mo. |
| 5G Internet | 5,000 Mbps | 5,000 Mbps | $180.00/mo. |
The speed of AT&T's fiber Internet plans ranges from AT&T fiber internet 300 Mbps to 5,000 Mbp.
The latter is also the fastest plan offered by a significant provider in the entire nation.
The cheapest subscription, which is by no means slow, begins at $55 per month, while the most expensive option goes up to $180 per month.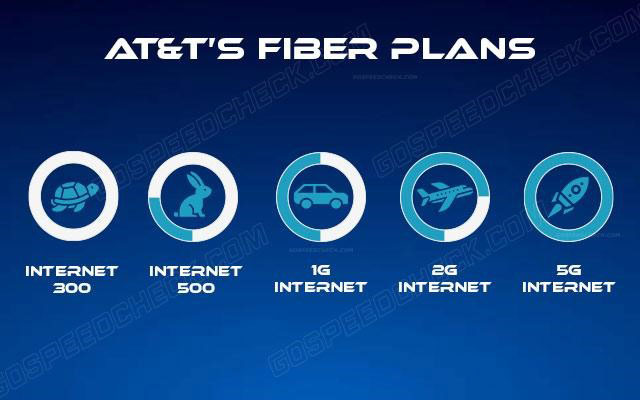 AT&T's fiber plans
Similar to many ISPs, AT&T promotes lower introductory rates that are valid for the first year only before going up.
In contrast to most providers, AT&T charges consumers $10 per month to rent the router and does not let customers opt out by purchasing their hardware.
With AT&T Fiber, you may obtain unlimited data without entering into a contract.
Pros and cons of AT&T's fiber plans
All AT&T Internet plans are contract-free, which is something they all have in common and is a big plus.
Compared to the other AT&T Internet plans, AT&T's fiber plans provide the best value in regards to the cost per Mbps with good promos and discounts.
In addition, with AT&T's fiber package, you have access to more than 30,000 WiFi hotspots.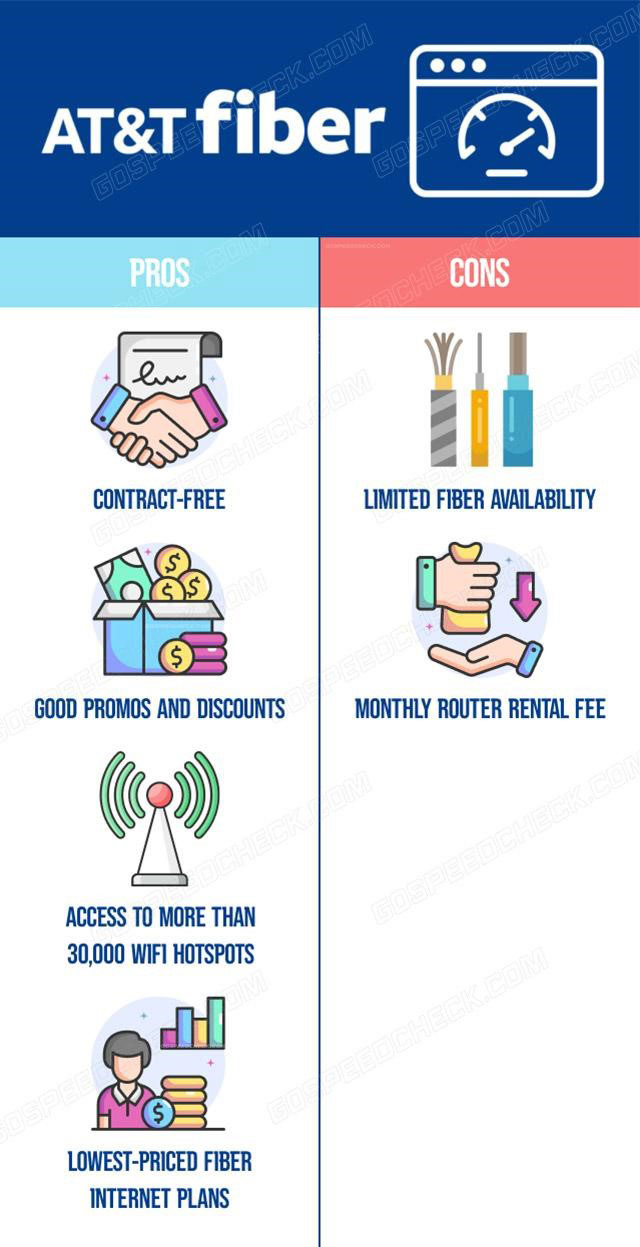 Pros and cons of AT&T's fiber plan 
However, AT&T Fiber is the least accessible Internet service offered by AT&T.
The majority of people are more likely to notice AT&T Internet plans, which offer the same price ($55 a month) regardless of the speed option.
Additionally, a monthly router rental fee is needed, which is a major drawback.
Being said, you may wonder if AT&T fiber is worth your money.
Don't worry, the answer is discussed below!
Is AT&T fiber Internet good?
Before committing to fiber Internet, there are many things to think about as to AT&T, from speeds, quality, and consistency of service.
Speeds
What is a good Internet speed?
Is AT&T fiber Internet fast enough for you?
Well, both are common questions!
Every AT&T Internet choice will be quicker than cable and likely the quickest you've ever experienced as it is fiber-based.
The top-tier option among their plans, Internet 1000, has the quickest speed.
1 GB of data may be downloaded in under a minute, according to the business.
Additionally, playing off 4K broadcasts can continue uninterrupted across numerous devices when streaming them.
You could be shocked if you compare the company's fiber speed tiers to how they work. 
The actual speeds are generally higher than what was claimed, so you'll gain more for your money overall.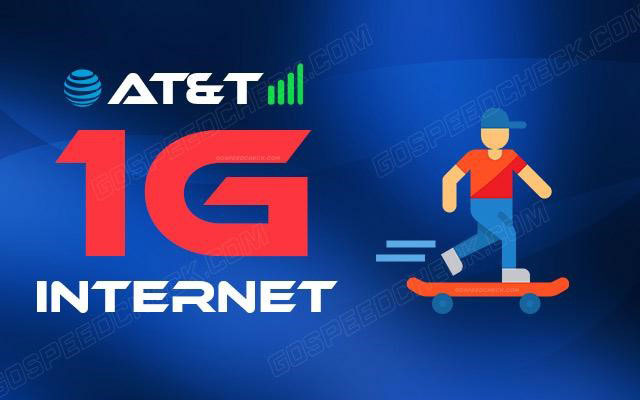 AT&T 1G Internet is very fast
You will not be disappointed with the other fiber alternatives, AT&T fiber internet 300 or Internet 500 if you don't want the fastest Internet.
The cheapest fiber plan offered by AT&T has a top speed of 300 Mbps, which will be more than adequate for the majority of individuals.
It provides you with a reliable speed so you can stream HD video to many devices, play online games, join Zoom meetings, and post on social media.
Quality
Quality is a crucial aspect that you should not ignore when deciding on a fiber Internet plan or Internet for RV.
The most affordable option for speed and dependability among other Internet service providers is indeed AT&T fiber optic.
Because fiber Internet doesn't depend on energy, it is less susceptible to outages than cable Internet.
This vastly improves the quality, particularly if you rely on the Internet at home for work or education.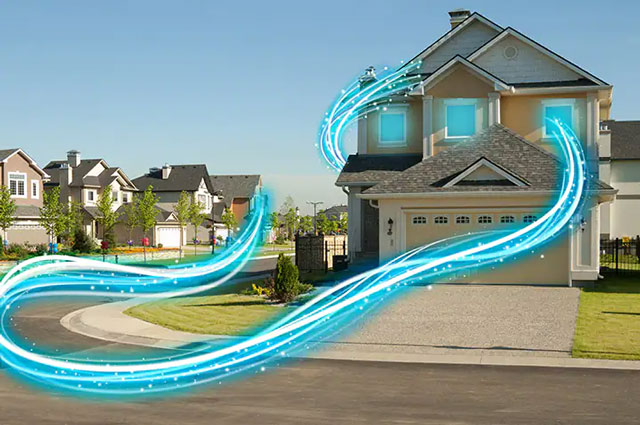 AT&T fiber Internet has quite good quality
The importance of fiber Internet and the superiority of AT&T's customer service cannot be underestimated. 
When compared to other major Internet providers, they consistently have greater customer satisfaction ratings.
It also receives great marks for billing and payment simplicity.
You can use AT&T to make payments online, over the phone, or via autopay and receive discounts if you sign up for paperless billing and autopay.
Consistency of service
You may call AT&T to have a person examine the speed from their end if your Internet is running slowly.
They can verify that your Internet is operating at top speed by pushing data through the fiber.
Besides, you may look up a list of known outages on AT&T's website if your Internet is fully unavailable.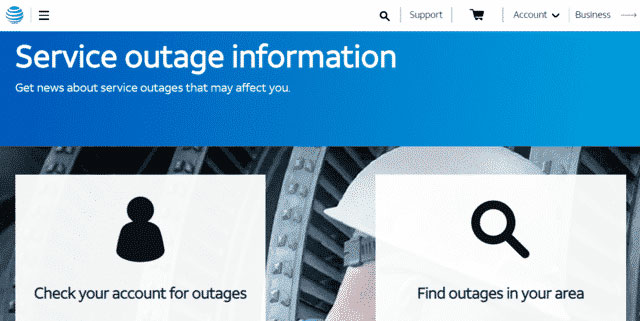 You access the AT&T website for Internet outage checking
You can alternatively enter your zip code to find out if there is an issue with the Internet connectivity or cell phone network.
Additionally, you can contact customer care and ask them to see if your address is affected by an outage.
What can I do with AT&T fiber Internet?
If you don't understand how AT&T's fiber speeds apply to the activities you do, knowing all the data about them is useless.
So, discover what you can do with AT&T Fiber Internet right away!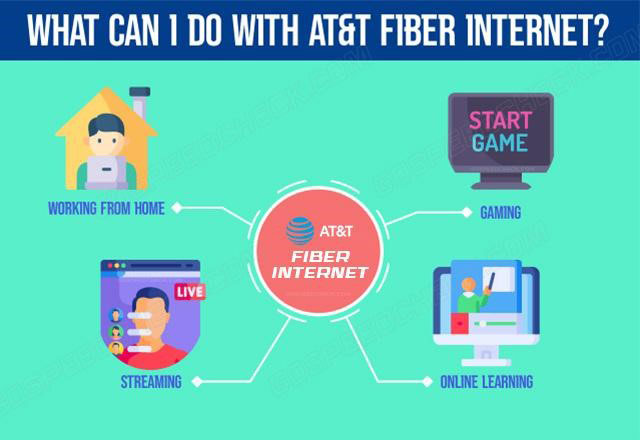 Things you can do with AT&T fiber Internet
Working from home
Worrying about work-from-home problems are a thing of the past because fiber can accommodate more than 10 devices with the most basic package.
While using Slack on your phone and conducting research on your tablet, you can connect to your company's network without getting any slow loading times.
Still, ensure that all of your gadgets are up to date to avoid any issues with your virtual meetings.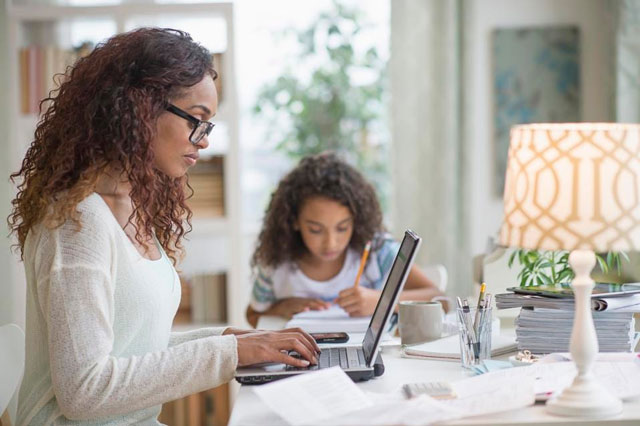 AT&T fiber plan is enough for working from home
Streaming
You'll most likely end up streaming through online sources if you have an AT&T TV bundle.
For optimal viewing, streaming content needs an Internet connection with at least 8 Mbps. 
Hence, you would only require 80 Mbps out of the 300 Mbps AT&T has for streaming since this is per stream.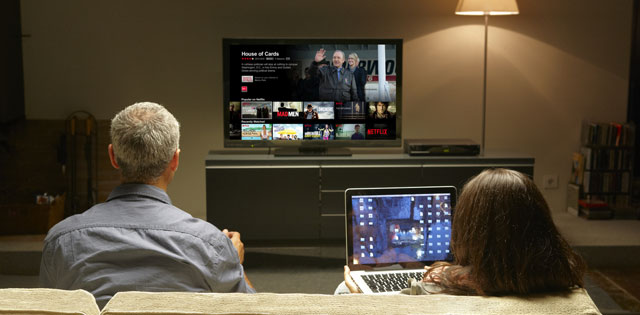 You can stream smoothly with AT&T Internet
Also read: Portable internet service
Just keep in mind that many streaming providers have restrictions on how many displays can be used simultaneously.
Therefore, it's possible that you won't be able to stream on many devices at once.
Online learning
To reduce the digital divide since so many houses still lack Internet access, AT&T provided free WiFi hotspots and provided discounted data rates.
Multiple customers can connect virtually with teachers at once thanks to AT&T fiber Internet.
Additionally, since fiber has virtually no downtime, students won't miss class.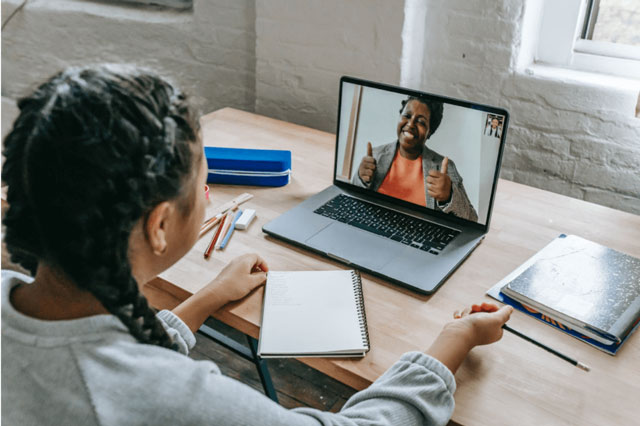 Learning online is possible with AT&T fiber 
Gaming 
The fastest Internet for gaming is fiber since the speeds eliminate lags and errors. 
You receive a Stadia Pro Pass when you register for fiber, so AT&T grants you access to fresh games.
Stadia Pro Pass is included with all fiber plans for six months and even the most basic fiber package outperforms cable by 15 times.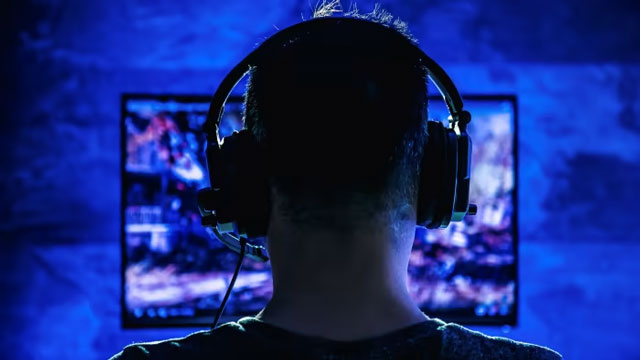 Gaming isn't a problem with AT&T fiber
What other Internet providers have fiber plans?
Don't bother if AT&T cannot provide fiber-based WiFi for you.
Numerous service providers, including Google Fiber, EarthLink, Verizon, and others, also offer fiber Internet choices.
One of the greatest fiber providers in the nation is Google Fiber since it offers unbeatable high speeds for a fixed price.
You receive unlimited data to stream and download as much as you want without entering into an annual contract. 
The router is already included in your bill, as well.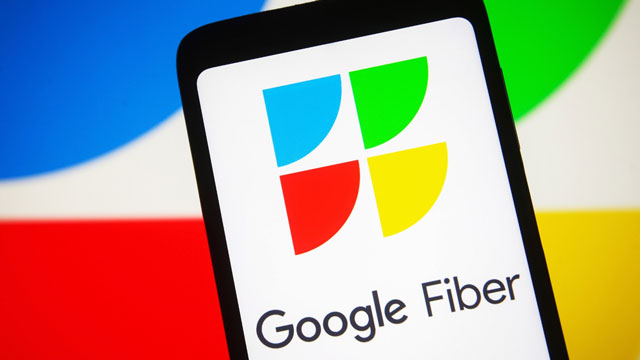 Google Fiber is a good alternative
Although EarthLink costs a little more, it received high marks for speed, invoicing, and general performance in our yearly customer satisfaction survey.
Another great choice is Verizon Fios, which, like AT&T, gives you a few alternatives to select from in terms of speed and cost.
Frequently Asked Questions (FAQs)
1. How do AT&T Internet and AT&T Fiber differ?
All AT&T Internet plans, such as those that employ conventional copper wires, like Internet 100, are referred to as AT&T Internet.
On the other hand, AT&T Fiber Internet solely refers to AT&T services that employ AT&T fiber optics lines to deliver data via light signals.
Fiber Internet is used in AT&T plans that range from 300 Mbps to AT&T fiber 5000 Mbps.
2. What is AT&T's fastest fiber Internet speed?
The current top Internet speed offered is AT&T fiber 5 gig or AT&T 5000 Mbps.
Compared to the typical cable Internet speed, that is 100 times quicker.
3. Is AT&T Fiber expanding beyond what I see on the AT&T fiber map?
The goal of AT&T is to become the best connectivity provider in America.
Hence, the company is constantly growing and evolving its AT&T Fiber network.
By the end of 2022, seven brand-new fiber metro areas will have access to AT&T Fiber and hyper-gig speeds.