Newly Enhanced Instagram UI for the Galaxy Z Fold Series
Sep 29, 2023 - Views: 291 Share
It will be difficult to properly optimize apps for the Galaxy Z Fold series' unusual aspect ratio display. 
That can only be accomplished if the app developer is ready to invest the necessary resources.
The same is true with Instagram, which is releasing an enhanced user interface that is suitable for Galaxy Z Fold devices.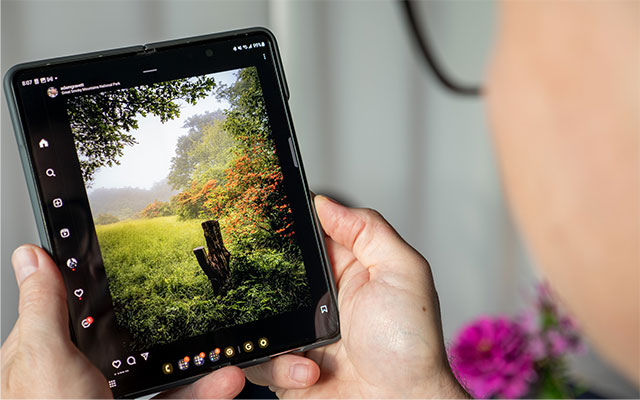 Galaxy Z Fold Series gets a new optimized Instagram UI 
The new Instagram UI, which has a nearly square aspect ratio on the foldable Galaxy Z Fold5, is at present accessible on that device. 
The feed now features larger images and videos to occupy the entire screen, while SamMobile points out that the navigation controls are positioned on the left side of the screen in the revised Instagram UI. 
For Reels, the right side of the video has likes, shares, and comments while the left side has vertical bars.
Older Galaxy Z Fold phones will likely get the same update in the upcoming weeks given the adjustments Instagram made to maintain its app suited for the Galaxy Z Fold5. 
This is made fascinating by the fact that Meta has been working on optimizing its apps for WearOS smartwatches and Android tablets while ignoring Apple tablets and smartwatches.
You may also like: Google Modifies the YouTube App for Android