Microsoft Provides More Information Regarding the Demise of Internet Explorer
May 30, 2023 - Views: 300 Share
Internet Explorer 11 (IE11) will be completely deleted from users' devices at a time of their choosing, according to a decision made by Microsoft.
This happened following the February 14th release of a Microsoft Edge upgrade, which caused IE11 to be disabled on some Windows 10 devices.
Additionally, it comes after earlier alerts from June and December 2022 that the legacy web browser would be permanently discontinued by a Windows upgrade.
As long as they use the Disable IE policy, organizations will continue to be in charge of deciding whether to remove IE11 visual references from their devices, if they haven't already.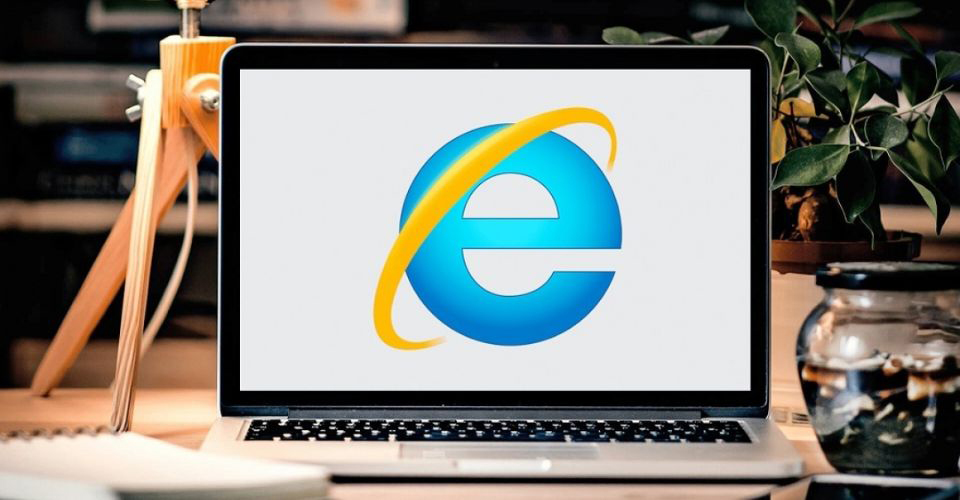 Microsoft allowing customers to choose when IE11 will be removed
"Over the coming months, a subset of exceptional scenarios where IE11 is still accessible will be redirected to Edge, ensuring users access a supported and more secure Microsoft browser," the company noted.
With the May non-security preview release scheduled for May 23, Microsoft had previously intended to remove all IE11 visual references (including icons on the taskbar and the Start Menu).
Users are being informed that "Microsoft Edge is the future of Internet Explorer" since the February 14 Edge update deleted IE11.
Internet Explorer is no longer supported and has been decommissioned.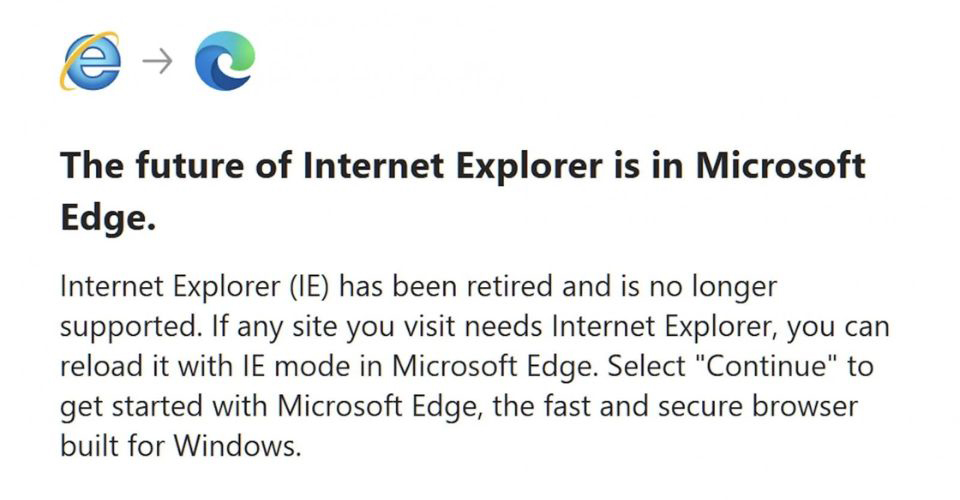 IE11 retirement alert
The discontinuation of IE11 support in Windows 10 and Microsoft 365 in August 2020 was initially announced by Microsoft.
Nearly a year later, in May 2021, the company finally issued an official retirement notice.
Starting in October 2020, when browsing incompatible websites, IE11 will launch Microsoft Edge automatically.
7,604 web domains from a variety of online services, such as Google Drive, Twitter, Facebook, Microsoft Teams, and Instagram, are included in the comprehensive list of incompatible websites.
The legacy IE11 browser will continue to work with Windows 7 Extended Security Updates (ESU), Windows 8.1, and all versions of Windows 10 client LTSC, and Windows 10 loT LTSC even though it no longer comes pre-installed with Windows 11 and has been officially retired from multiple Windows 10 versions on the semi-annual channel (SAC) servicing channel.
For years, Microsoft has urged to transition to Microsoft Edge with IE mode since it allows backward compatibility and would be supported through at least 2029.
More on the way. Don't forget to visit gospeedcheck to stay up to date on the latest news!
Read also: Pakistan Telecommunication Authority Restored Internet Service